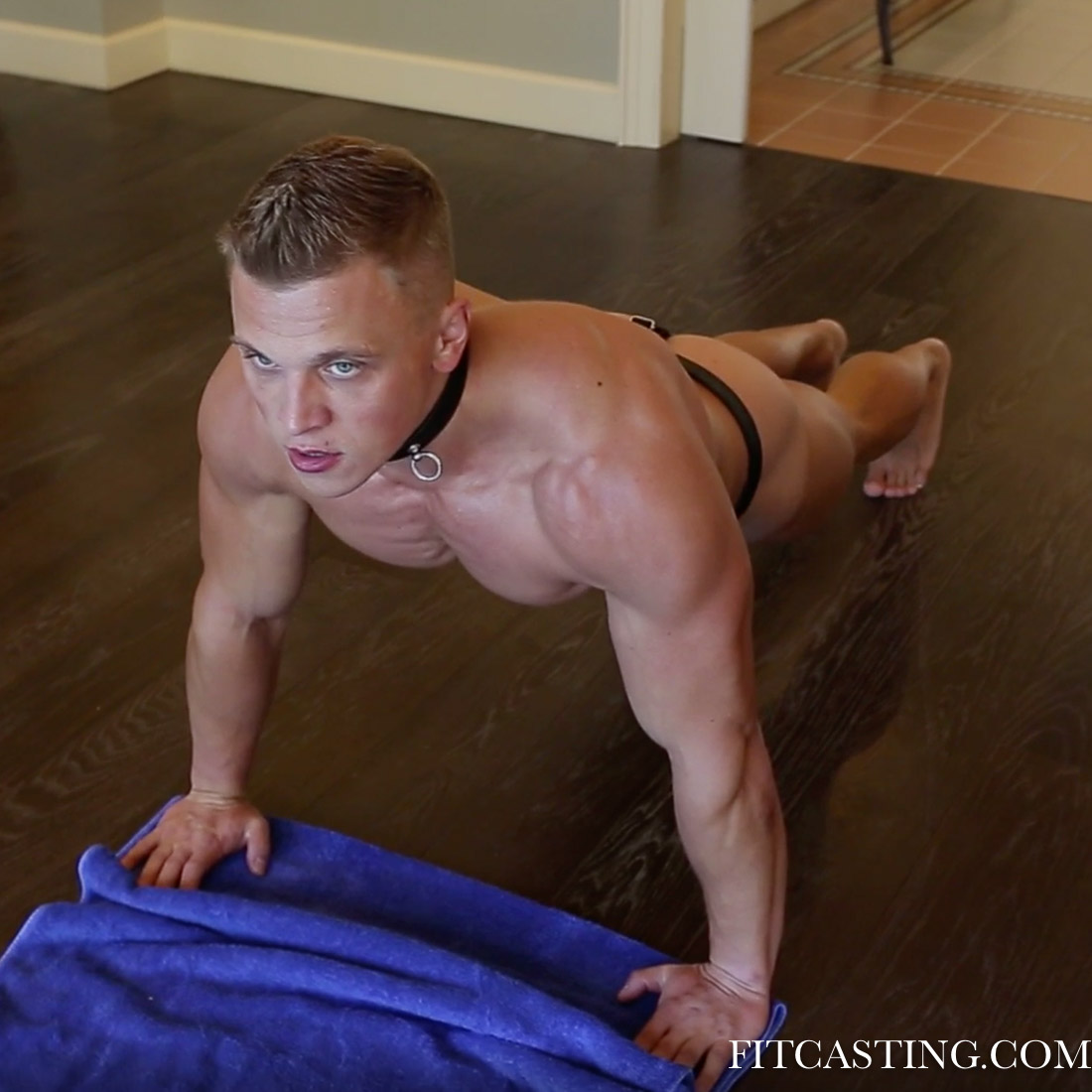 … and the 2021 is almost over. We send off this year with a week of hot workouts but we have also added four previews of some of the new content we plan to release in the new year. The first preview is about or special tribute to the model of the year 2021 Andy to whom we have designed a very hot, special workout where he can show off his muscles.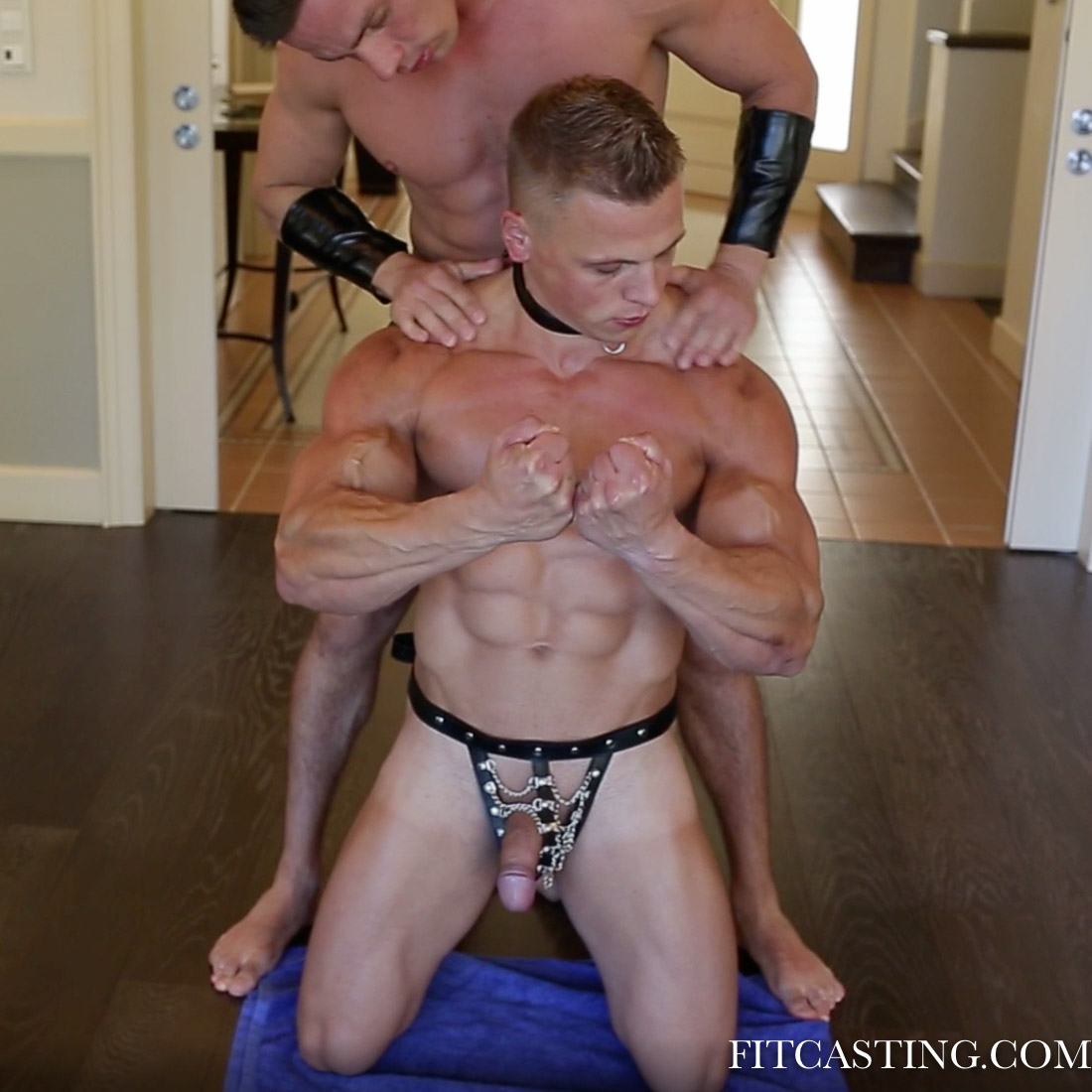 The training is simple, but as always hard if not a little cruel. The boy, wearing a collar and leather jockstrap is invited in front of the trainer and he first needs to pump his muscles.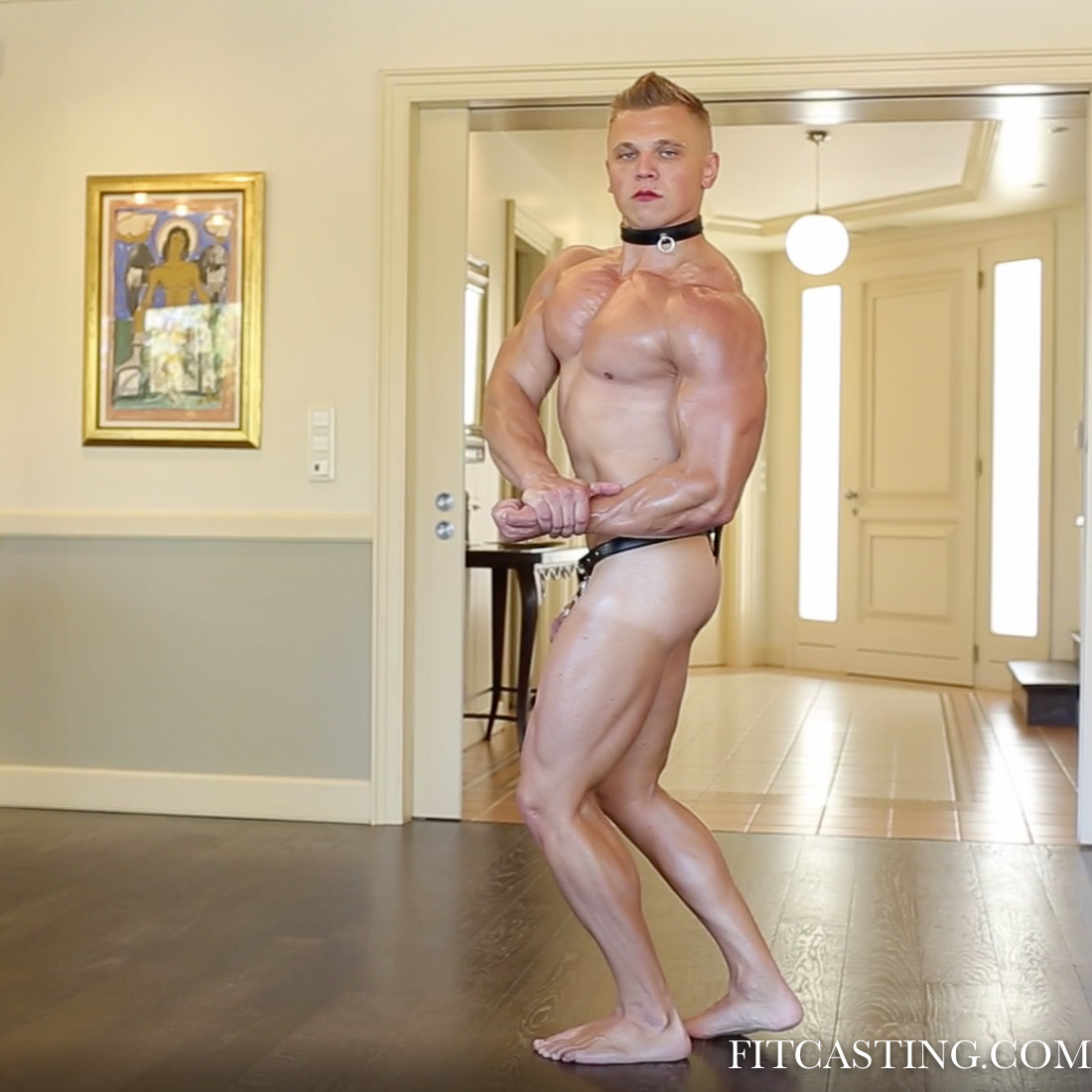 He is then required to show his posing routine that he plans to use in an upcoming competition. The trainer is not happy, and the boy is ordered to remove his jockstrap and replace it with a cock ring but keep the collar starts polishing his posing skills.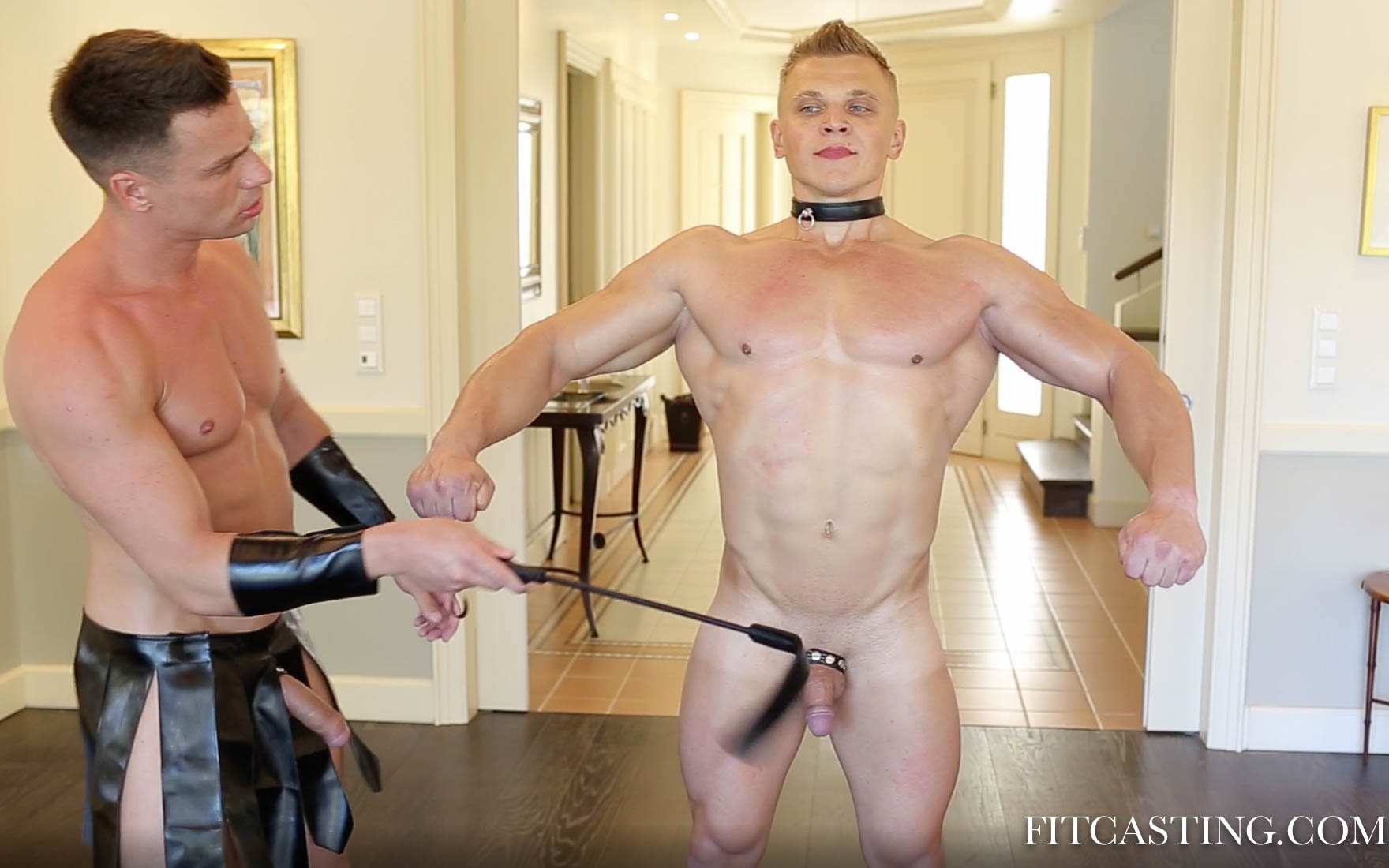 The boy needs to perform under whip, that lands on his muscles even at a slightest mistake. The boy is ordered to keep smiling, as he would in competition, even through the pain of whipping.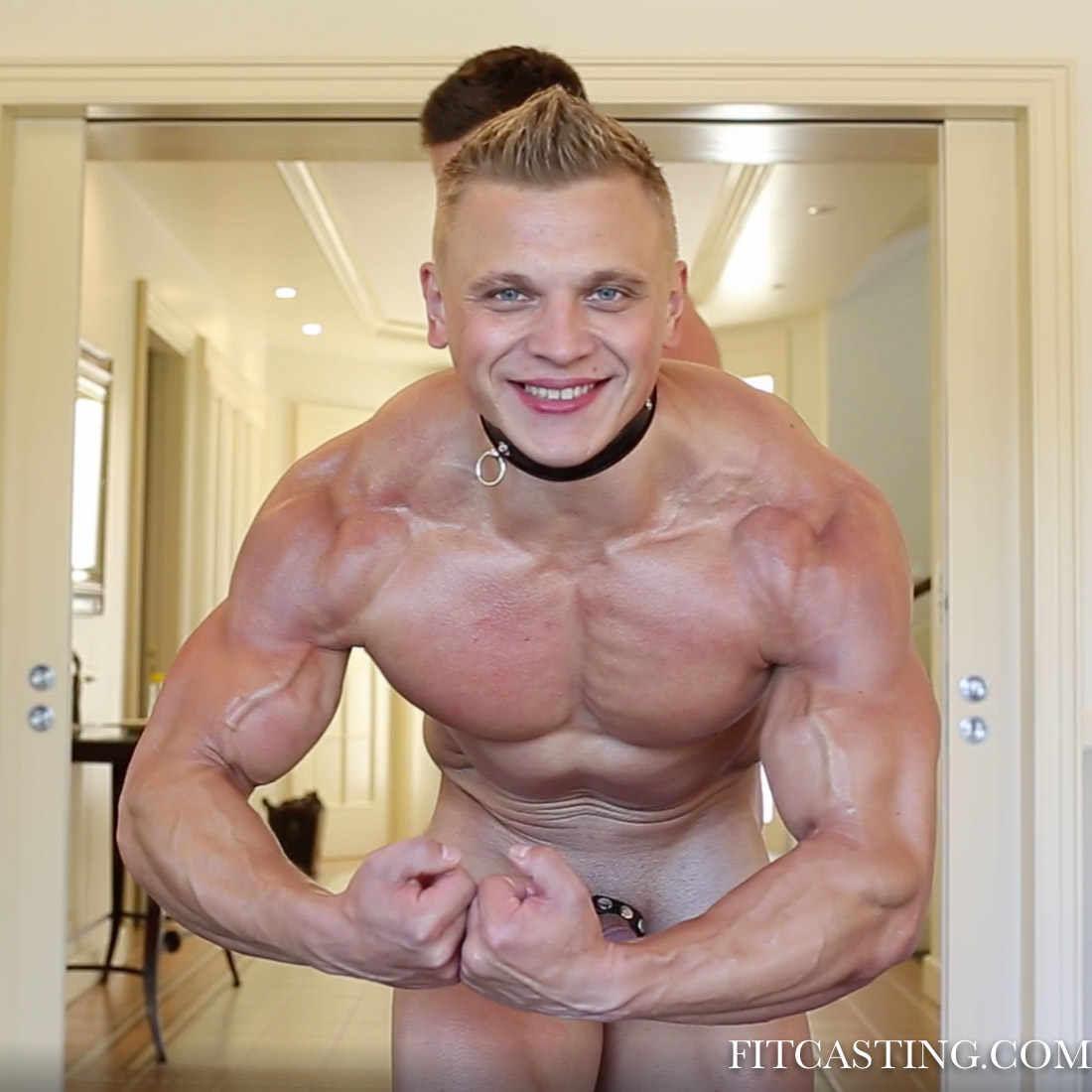 The other three previews will concentrate on the three main themes that we will explore during the next year. We start with "The Beauty". We are drawn to the aesthetic looks of our muscular boys. We will continue showing them off in exotic poses, exposing stretches, naked, sweaty, flexed and hard.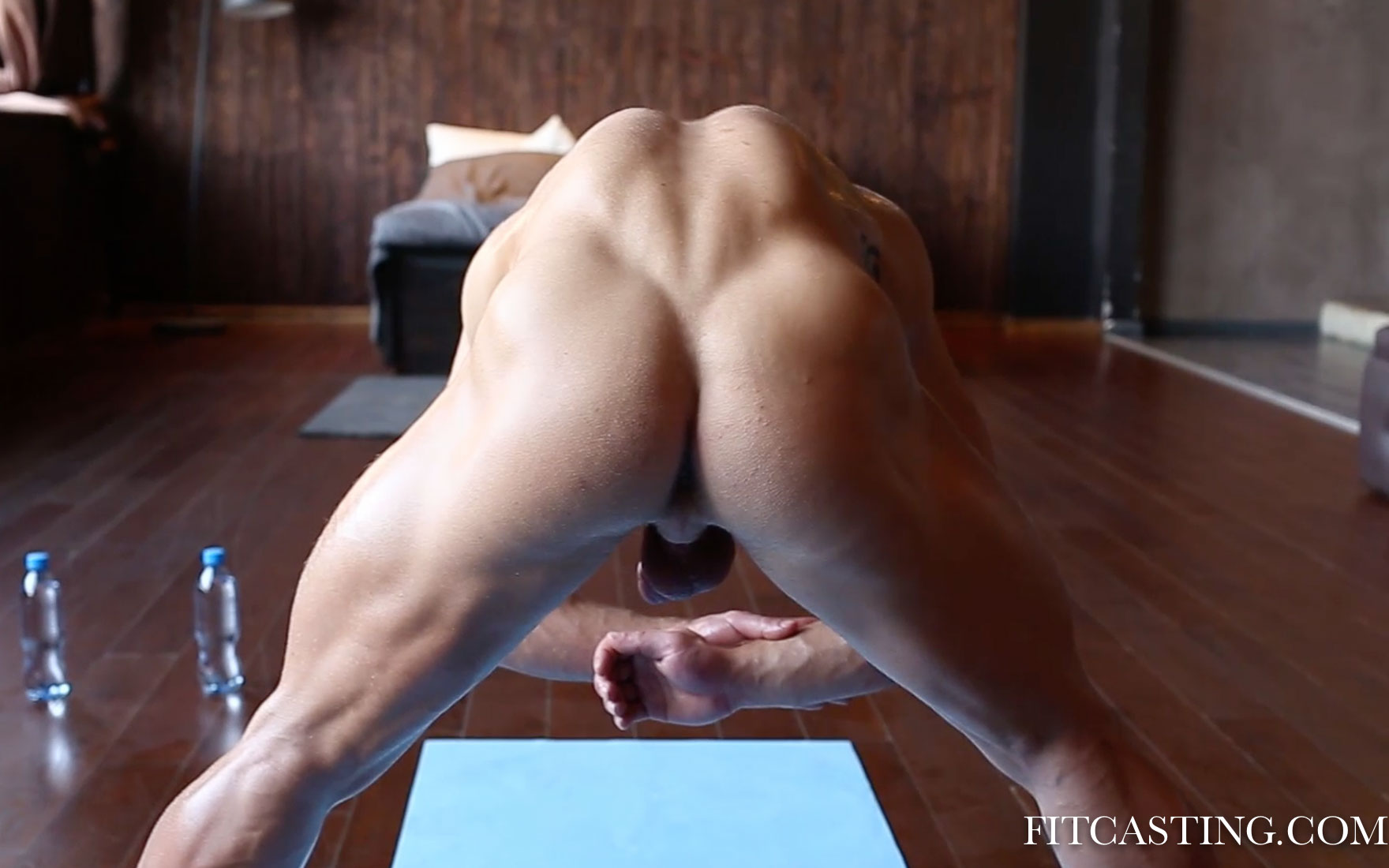 The second preview concentrates on "The Fights". We like to match our boys up in competitions. We want their bodies in close contact. We to see them wrestling, armwrestling, in stress poses and in erotic stamina fights.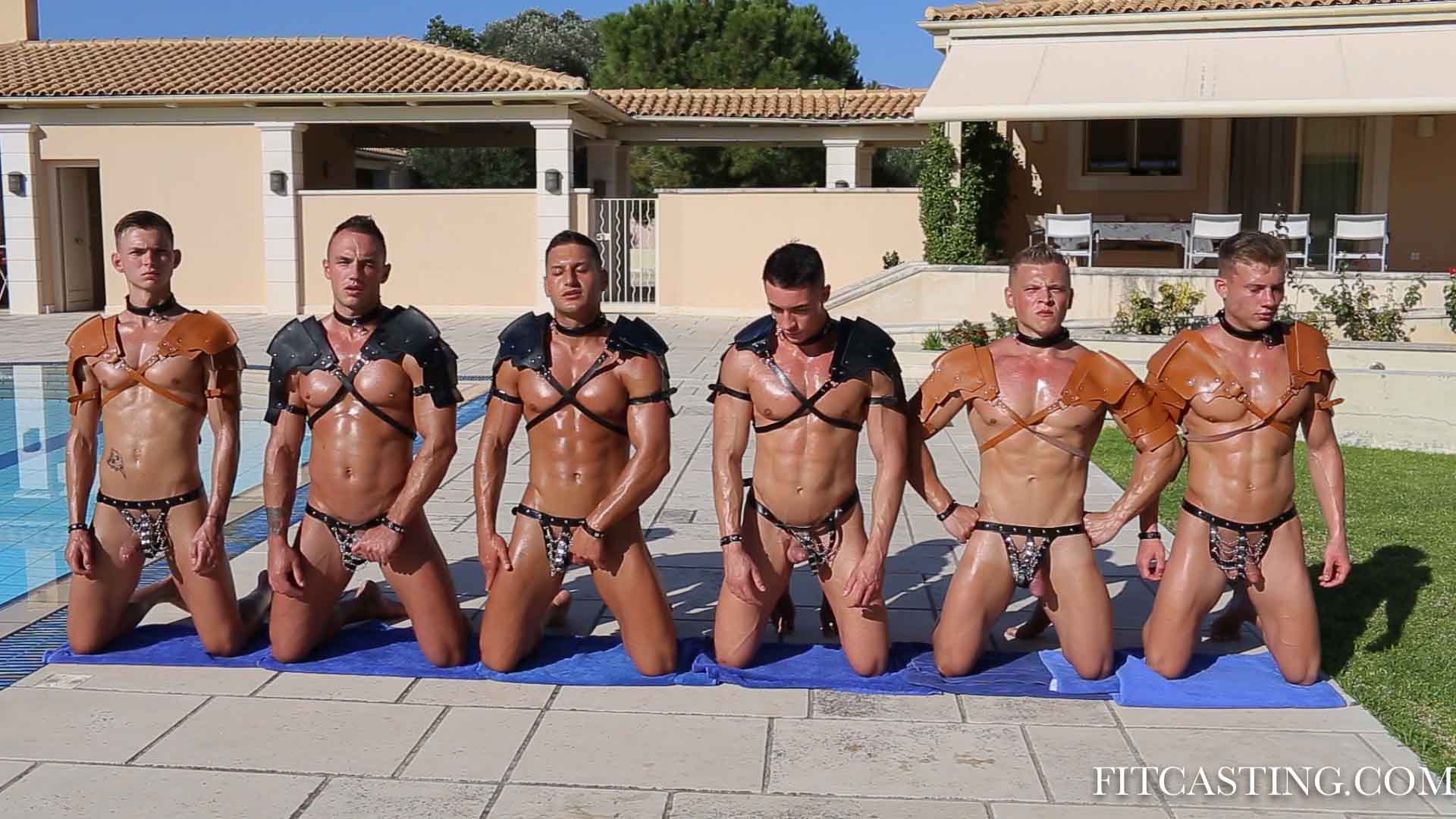 Next year will bring to you some of the most epic fights that we have ever filmed.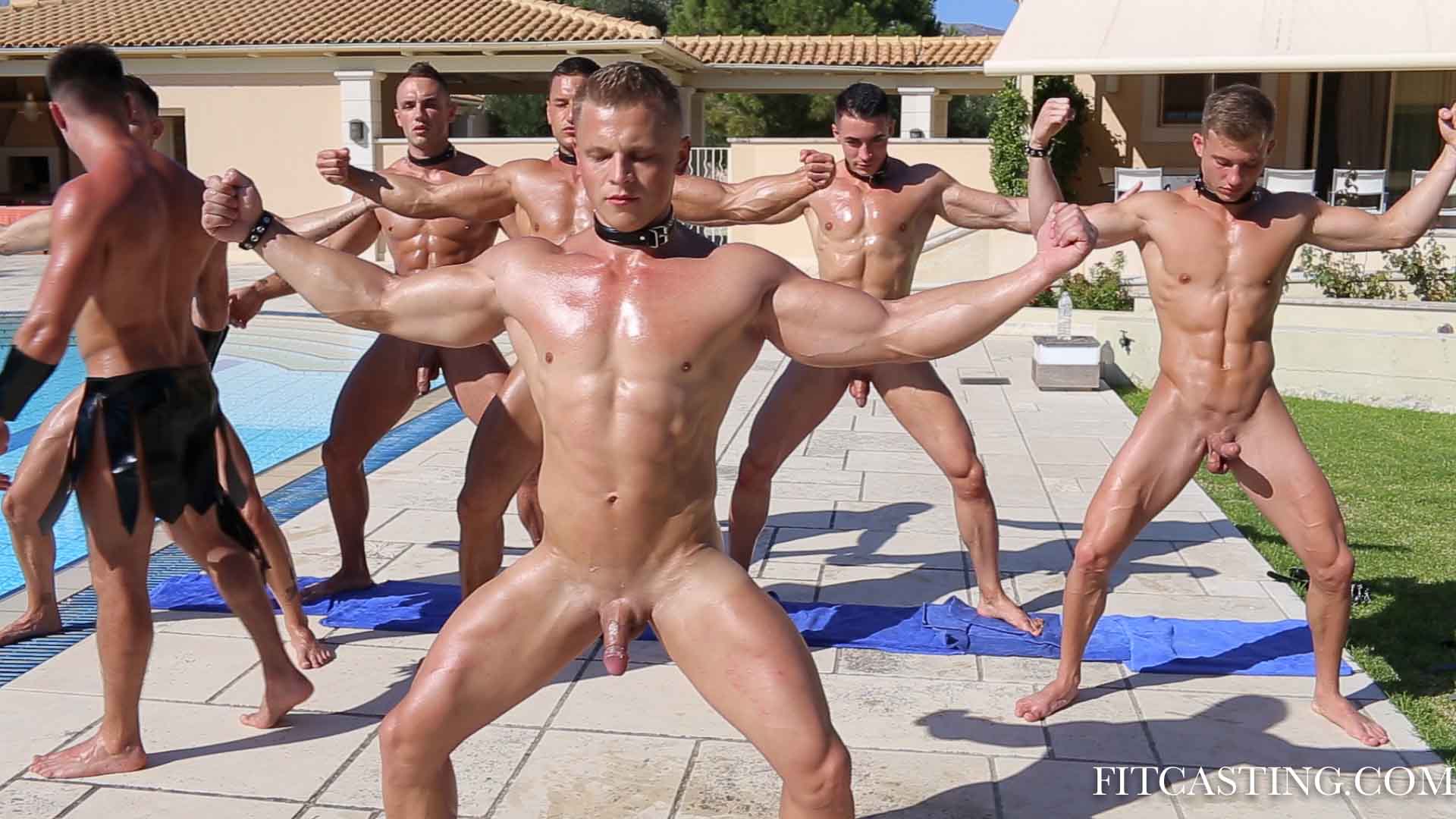 The third preview explores "The Pain". We believe strongly that from time to time, our muscle boys need to be punished. Certainly, when they miss a goal set by their trainer, when they fail to present a perfect form in exercises, when they fail to be obedient, humble or respectful. We see from the feedback that our members approve our harsh methods and we intend to keep them up!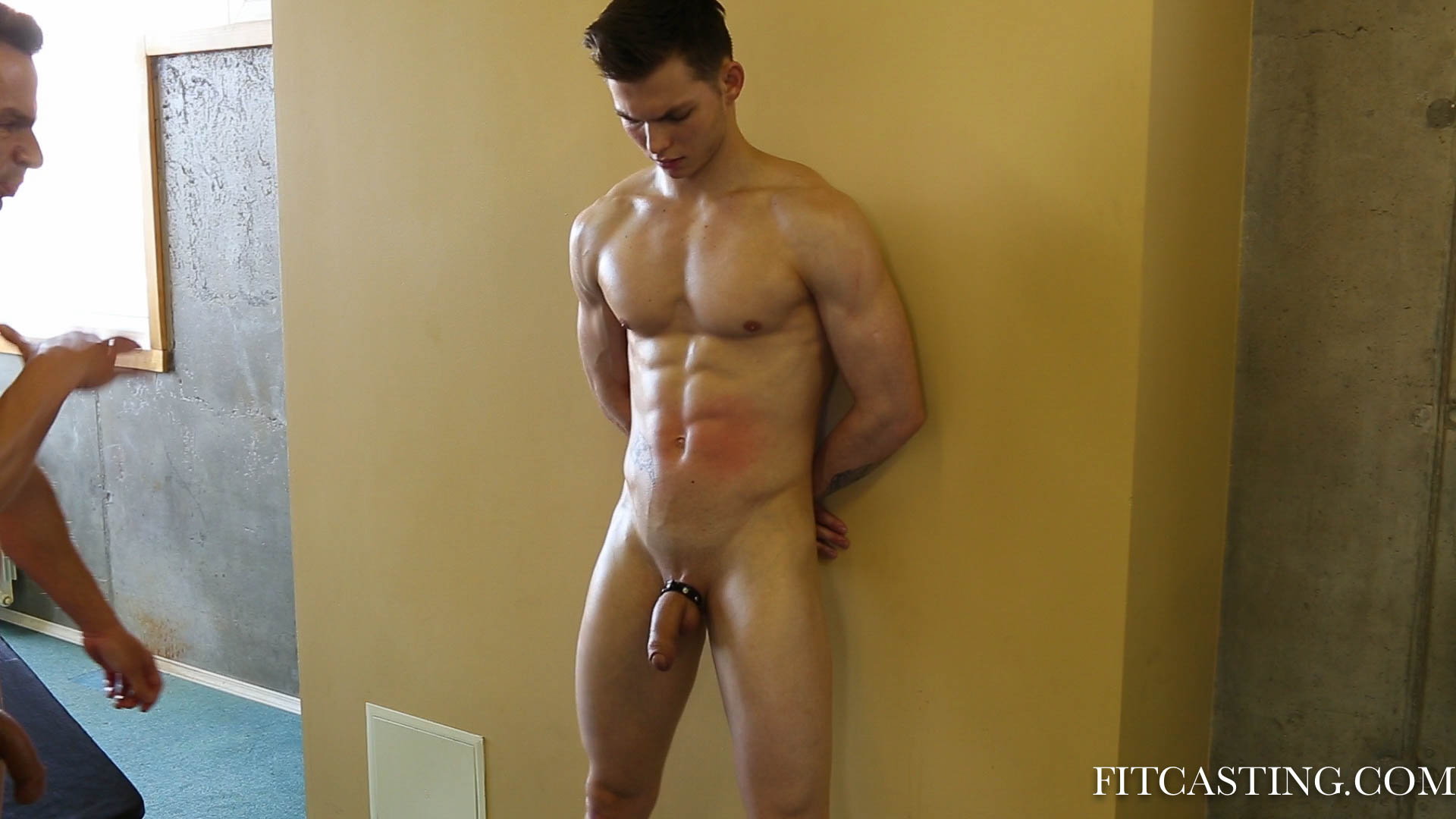 And last but not least, next week we will also start playing a new video of our Tommy, who will have a chance to prove himself again in Animal Kingdom Workout.We love the way the boy performs, crawling and sneaking in tiny loincloth across the floor. We have received a lot of requests to keep Tommy on board and we are more than happy to continue training him!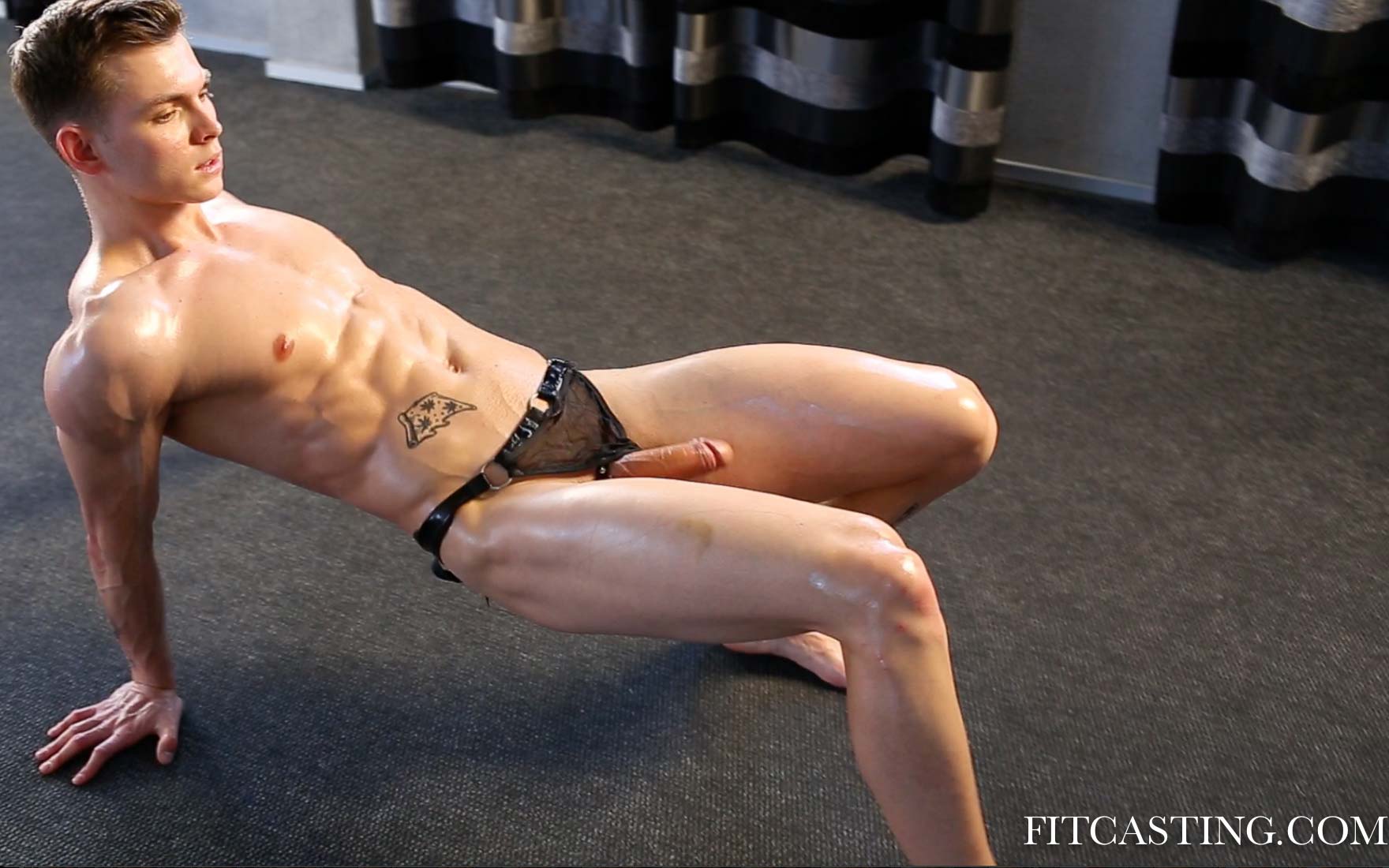 Enjoy and please do write us at agency@fitcasting.com with your feedback, requests and ideas.
27 December 2021
Christmas Special: Alex and Ilya Erotic Workout 18
Joni: Ganymede Training 22
Gleb: Abs and Glutes Training 10
Dima and Harry: Animal Kingdom Competition 21
28 December 2021
Christmas Special: Alex and Ilya Erotic Workout 19
Joni: Ganymede Training 23
Dima and Harry: Animal Kingdom Competition 22
PRESENTING ANDY: MODEL OF THE YEAR 2021 (Preview)
29 December 2021
Christmas Special: Alex and Ilya Erotic Workout 20
NEW YEAR PREVIEW 1
Gleb: Abs and Glutes Training 11
Dima and Harry: Animal Kingdom Competition 23
30 December 2021
Christmas Special: Alex and Ilya Erotic Workout 21
NEW YEAR PREVIEW 2
Dima and Harry: Animal Kingdom Competition 24
Joni: Ganymede Training 24
31 December 2021
Christmas Special: Alex and Ilya Erotic Workout 22
NEW YEAR PREVIEW 3
Gleb: Abs and Glutes Training 12
Dima and Harry: Animal Kingdom Competition 25
1 January 2022
Christmas Special: Alex and Ilya Erotic Workout 23
Yaroslav's Weekend in Hell: Chest – 17
Yaroslav's Weekend in Hell: Chest – 18
Tommy: Animal Kingdom 1
2 January 2021
Christmas Special: Alex and Ilya Erotic Workout 24
Yaroslav's Weekend in Hell: Chest – 19
Yaroslav's Weekend in Hell: Chest – 20
Tommy: Animal Kingdom 2