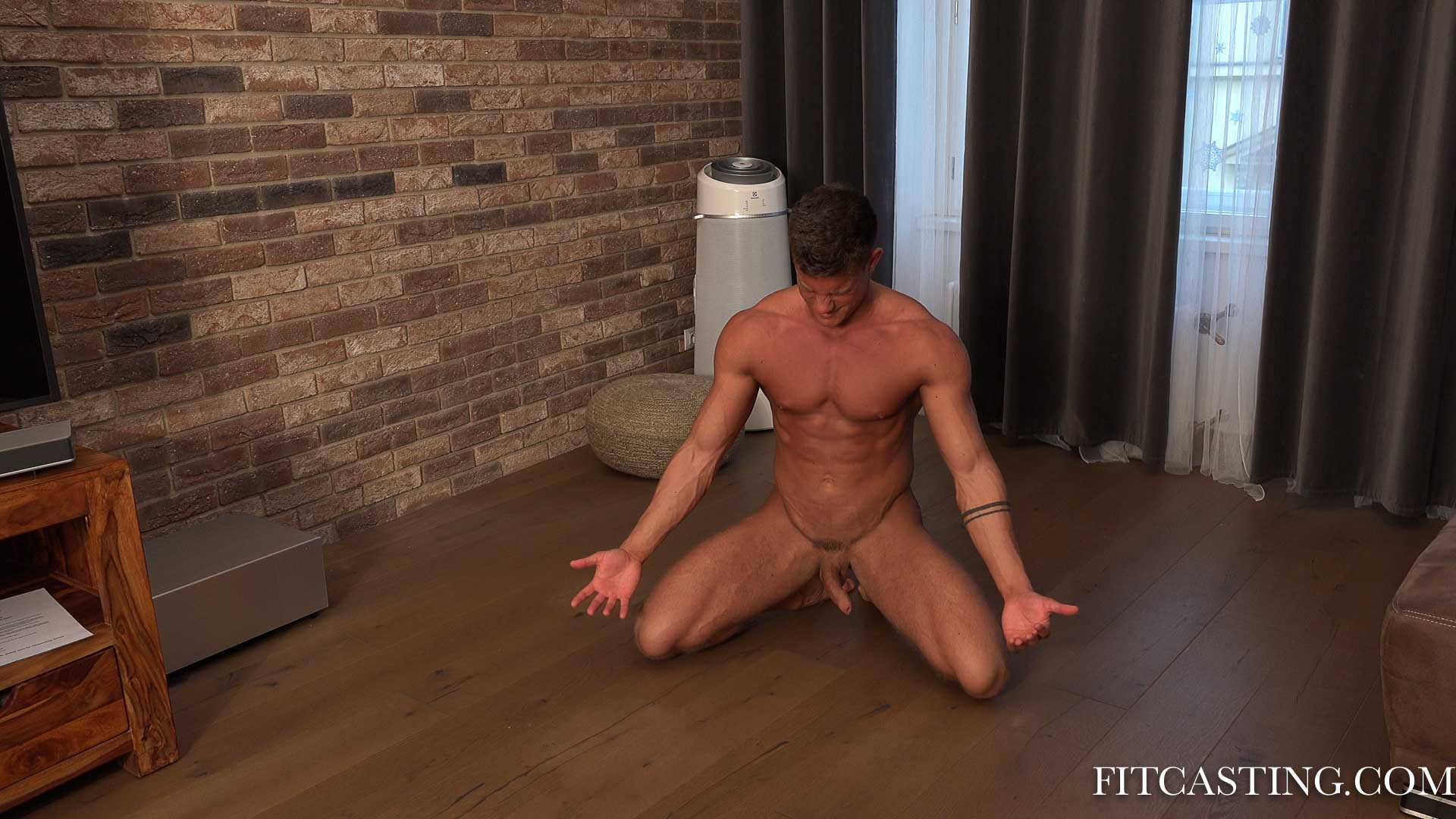 Meet Aiden – a nеw boy for March.
We have already published a test shoot with this boy, so we decided to take the first casting up a notch and focus on the posing in a more intimate and revealing poses.
As the boy was preparing for an upcoming competition he wanted to impress us with his tanned skin.
That was probably something that the boy came to regret. Usually, during the first casting, we avoid the use of whip as it may leave marks that may distract our members to assess the boy's body. But since the boy was so tanned we tried out a couple of lashes and were pleasantly surprised that even very hard strokes would not leave any whip marks.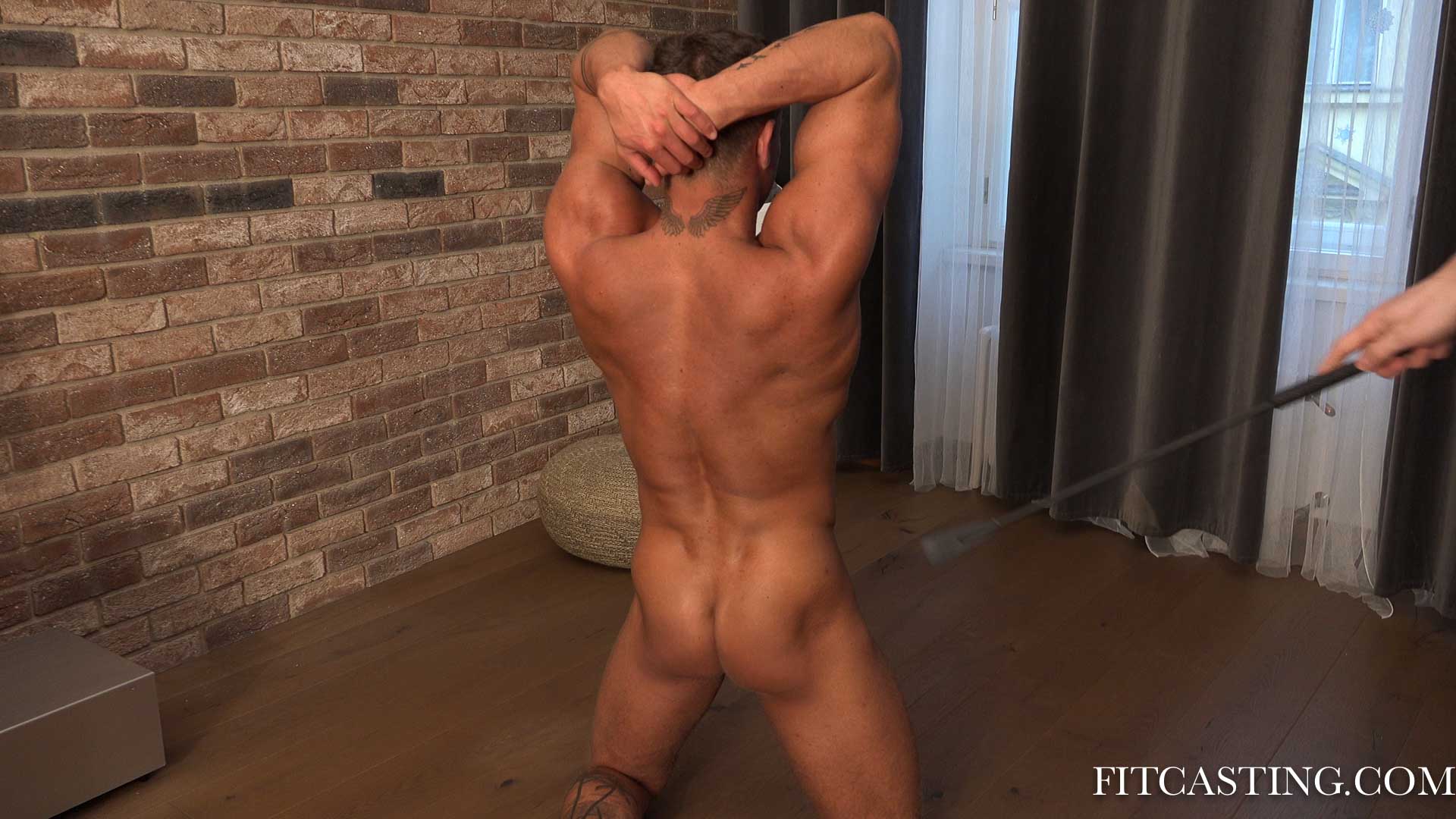 That is when we decided to "upgrade" the shoot with a heavy use of whip and we discovered to our amusement that the boy was very sensitive to this type of training. This kind of special training seemed to bring out the best from this muscle hunk.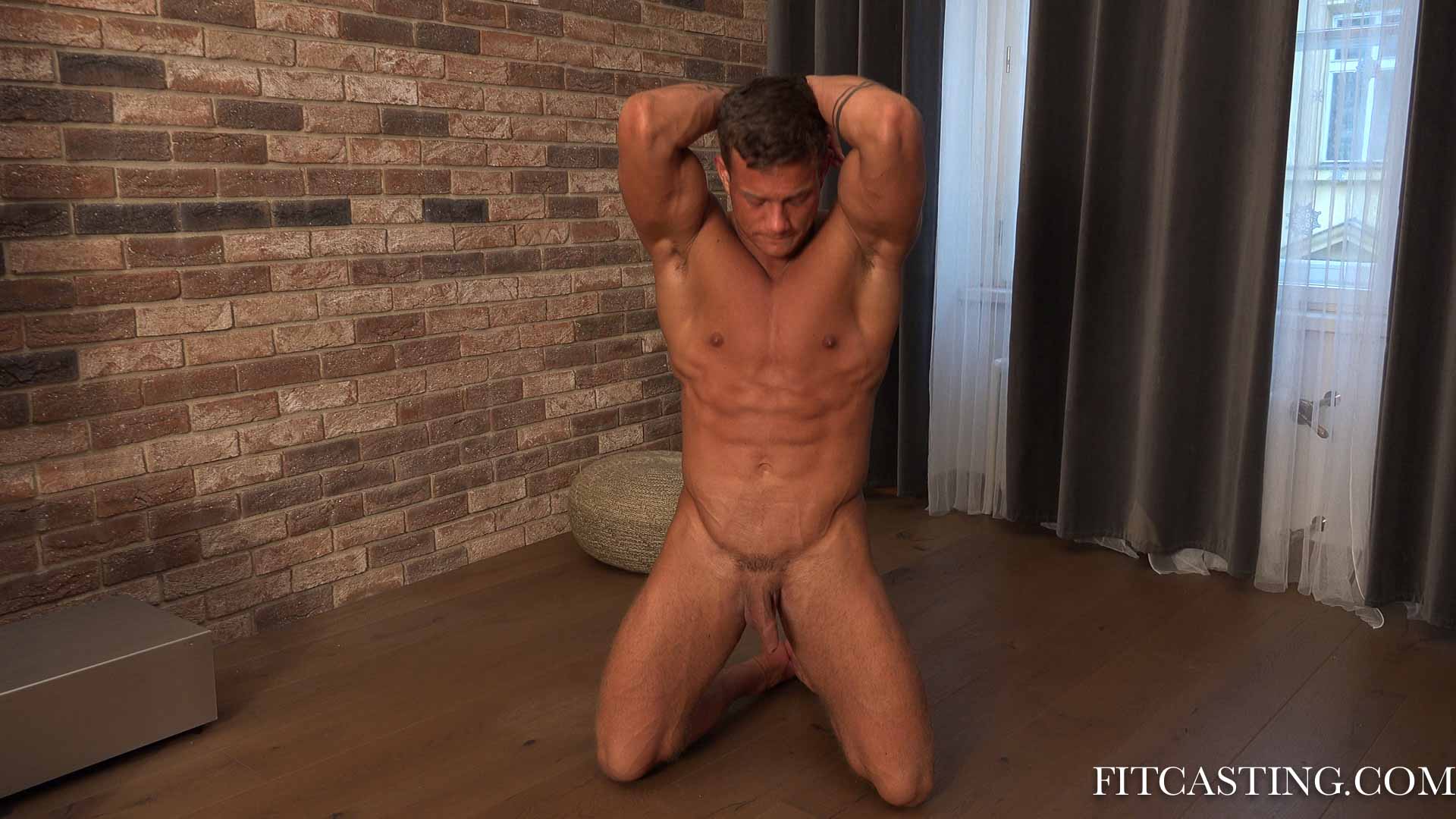 The boy is undeniably beautiful.
We love his manly features – wide chest, narrow waist, strong abs and bulging biceps. We cannot wait to put him through his paces in our hard workout scenarios. This is just the start for this beauty.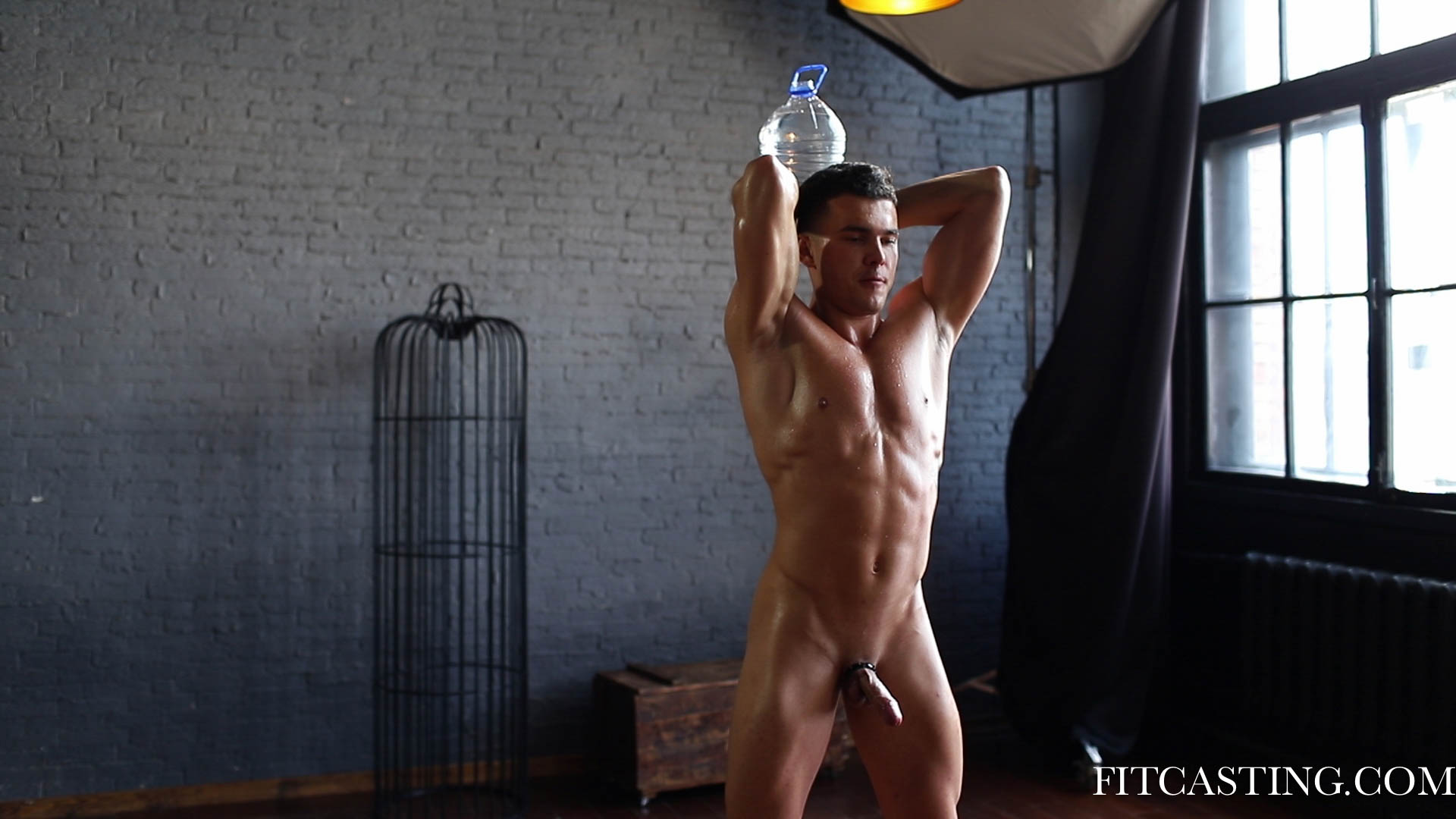 Speaking of beauty: this month we are also going to start publishing Ganymede Workout with Tyler.
The boy is probably one of the best suited specimens for the role of Ganymede – the houseboy and wine pourer of Zeus.
With his well developed body Tyler brings this fantasy training scenario to a new height.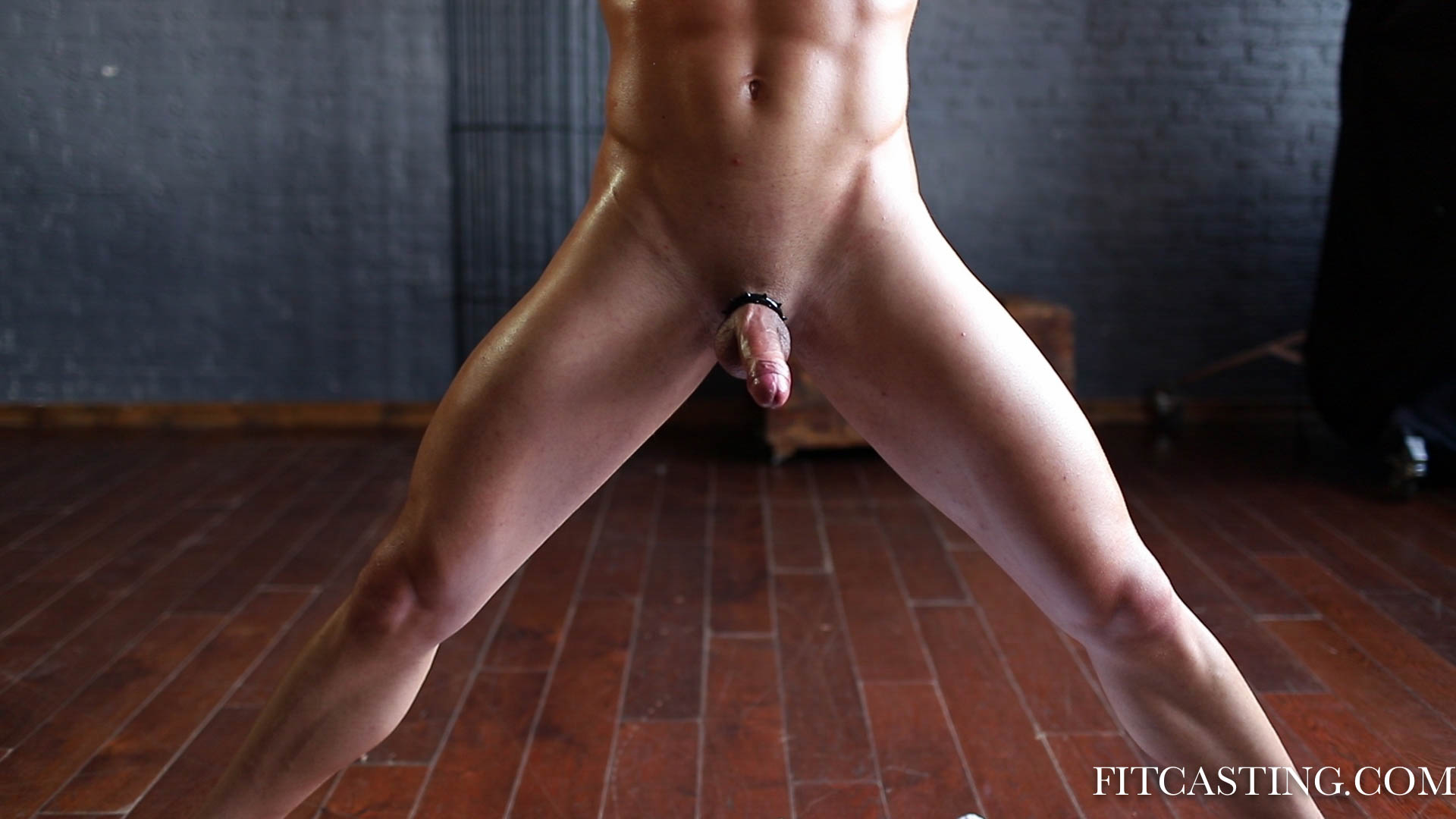 Allowed to wear only a spiked cock ring, the naked boy will go through a series of exercises aimed to help him be prepared to serve his master who was known for his fiery temper and cruelty. According to the legend, Zeus had Ganymede taken to him because of his beauty. It is hard to believe that he did not show off every inch of the boy to his party guests.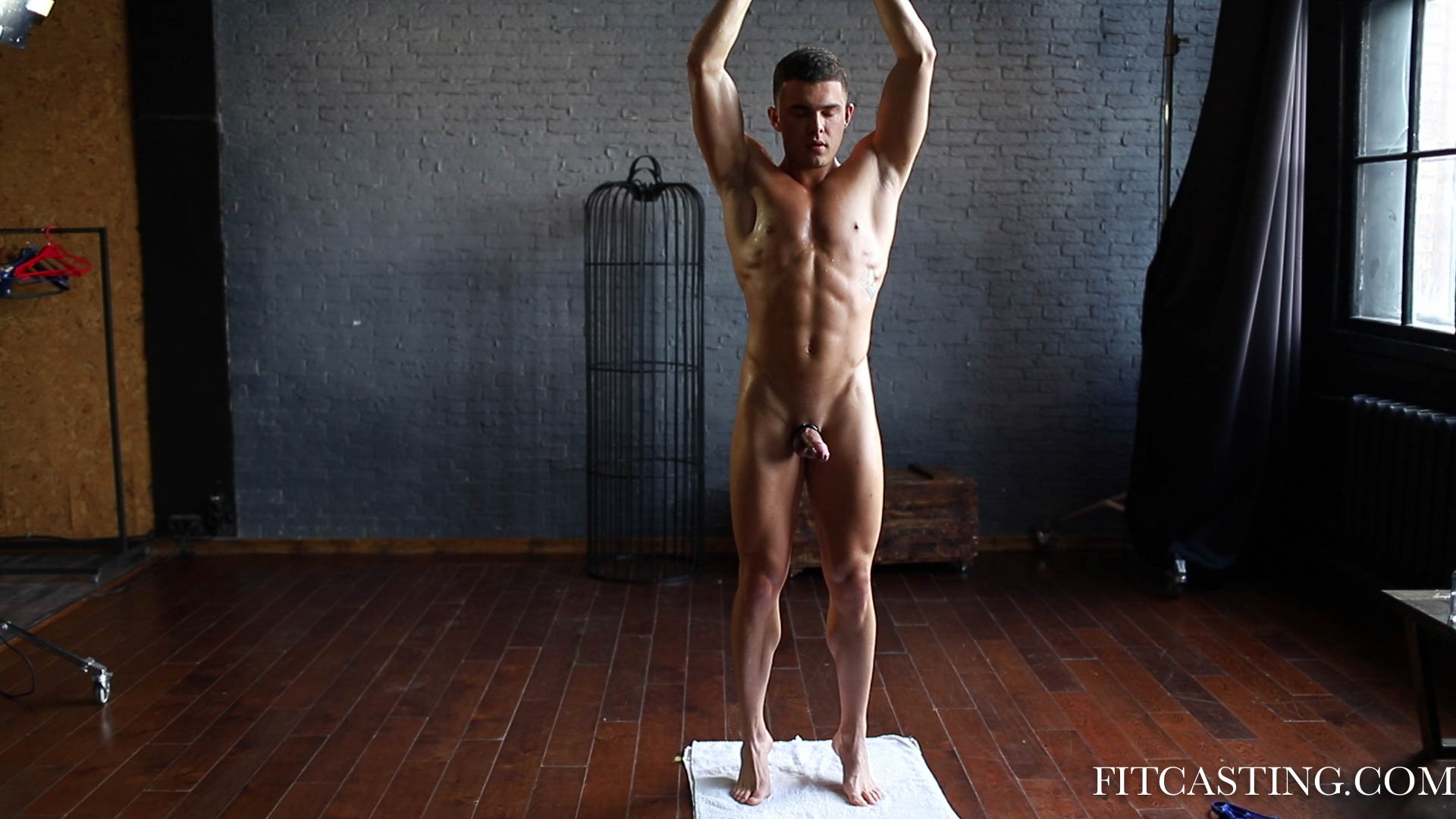 We also know from the legends that Zeus was particularly cruel.
So it is reasonable to believe that the life of his wine pourer was no walk in a park. In the photo above you see the boy training for the "waiting" pose – he is at attention, ready to serve his master at the first command. But we assume that the master wants to show off the boy – so pay close attention how we make the boy wait – he must stand on his tiptoes and keep a heavy canister above his head. This seemingly easy pose is actually excruciating. We see every muscle in the boy's body working as he desperately tries to keep his required form.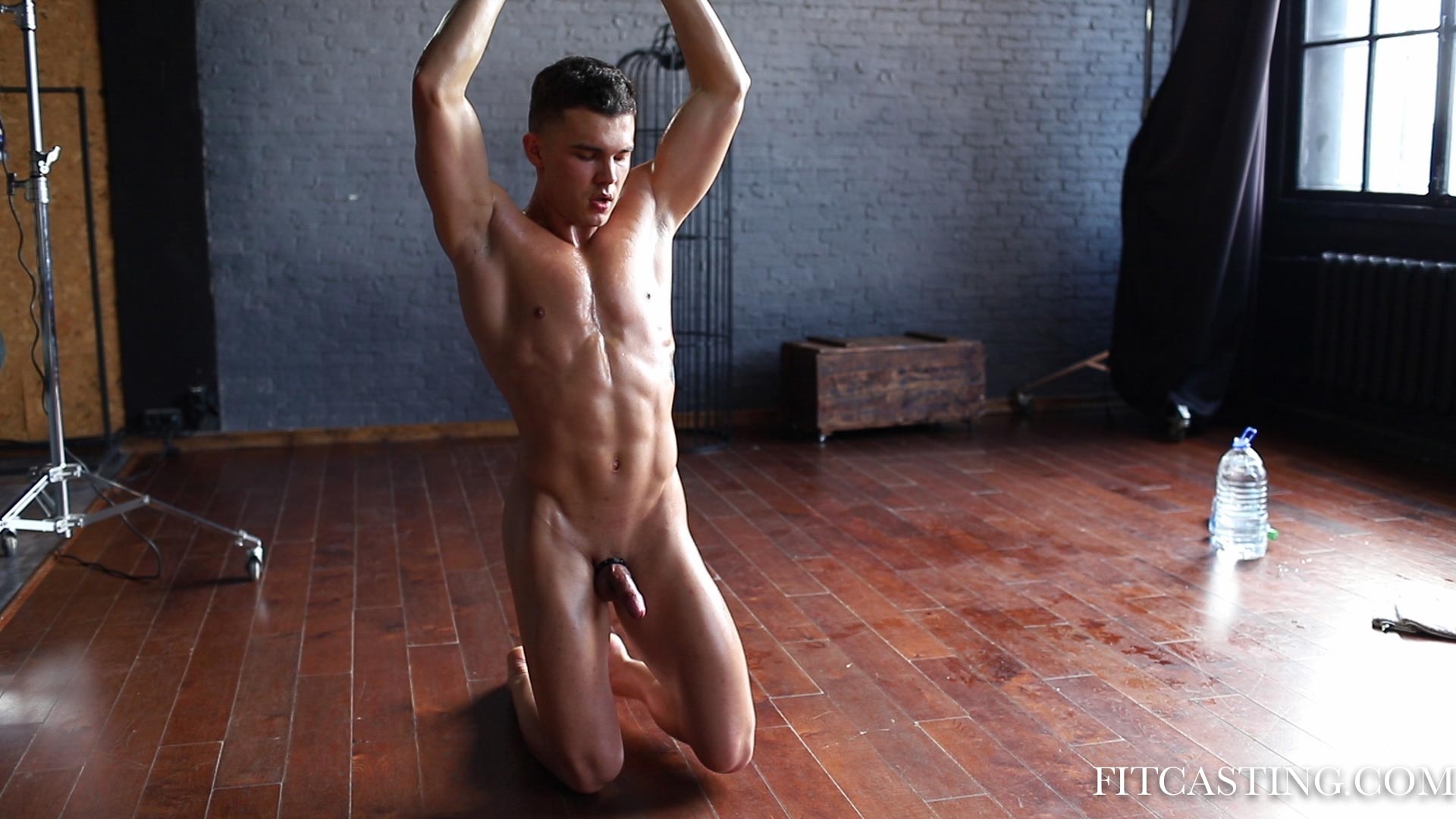 In this workout we let our fantasy fly.
Take this picture above – we started to think how would a wine pourer of the gods, who is a mere mortal would move around if need be? It would be unthinkable that a simple boy would walk in the presence of his master and his guests, that is why we make the boy practice moving on his knees: this would be more appropriate for a boy of his status.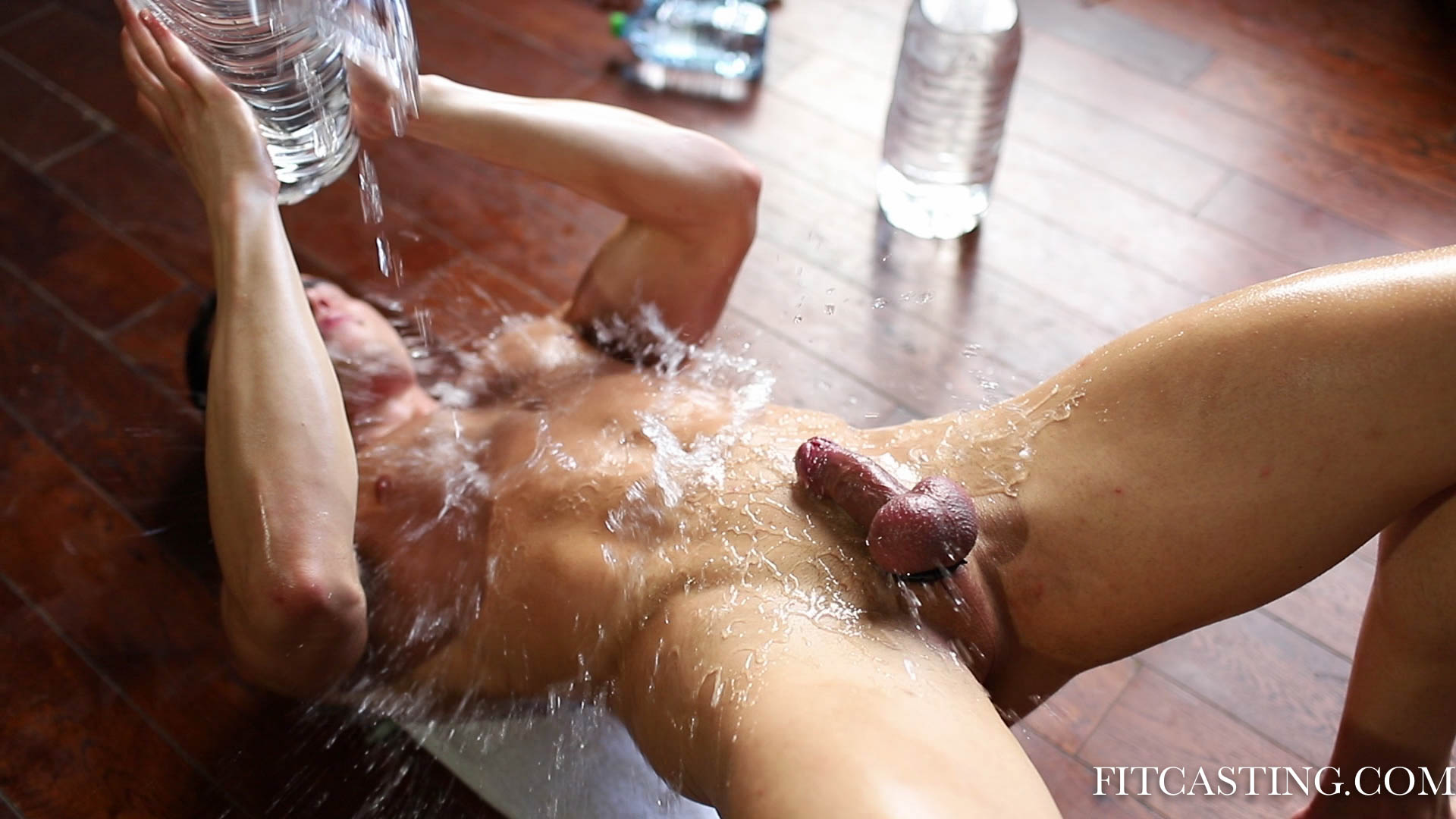 We make the boy practice with a heavy 5 liter canister, sometimes with two of them.
In addition to humility, obedience and presentation we also want to work on the boys' technical skills as a servant. That is why the lid of the canister is open. We make the boy work out with the open canister in all kinds of impossible positions and the boy has strict orders not to spill a drop. The struggle is truly enjoyable to watch.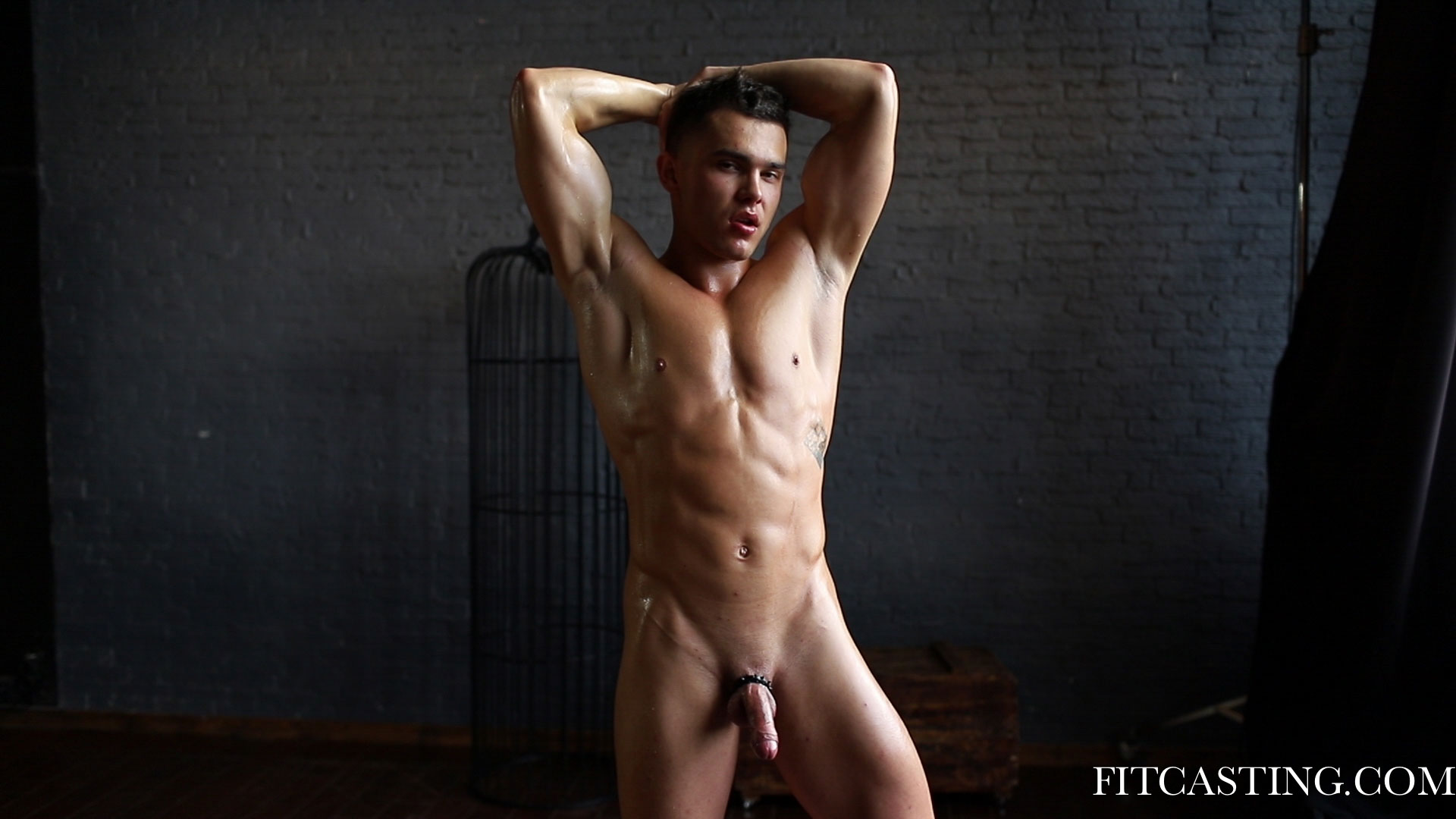 It seems that the harder we work out the boy, the more beautiful he becomes. Very, very hard workouts really suit Tyler. he is very natural in his role as Ganymede and his beautiful performance makes us want to push him even harder.
We loved Tyler's training so much that we even created a special e-book with a detailed, step-by step guide through the boy's training. You can boy and download the book here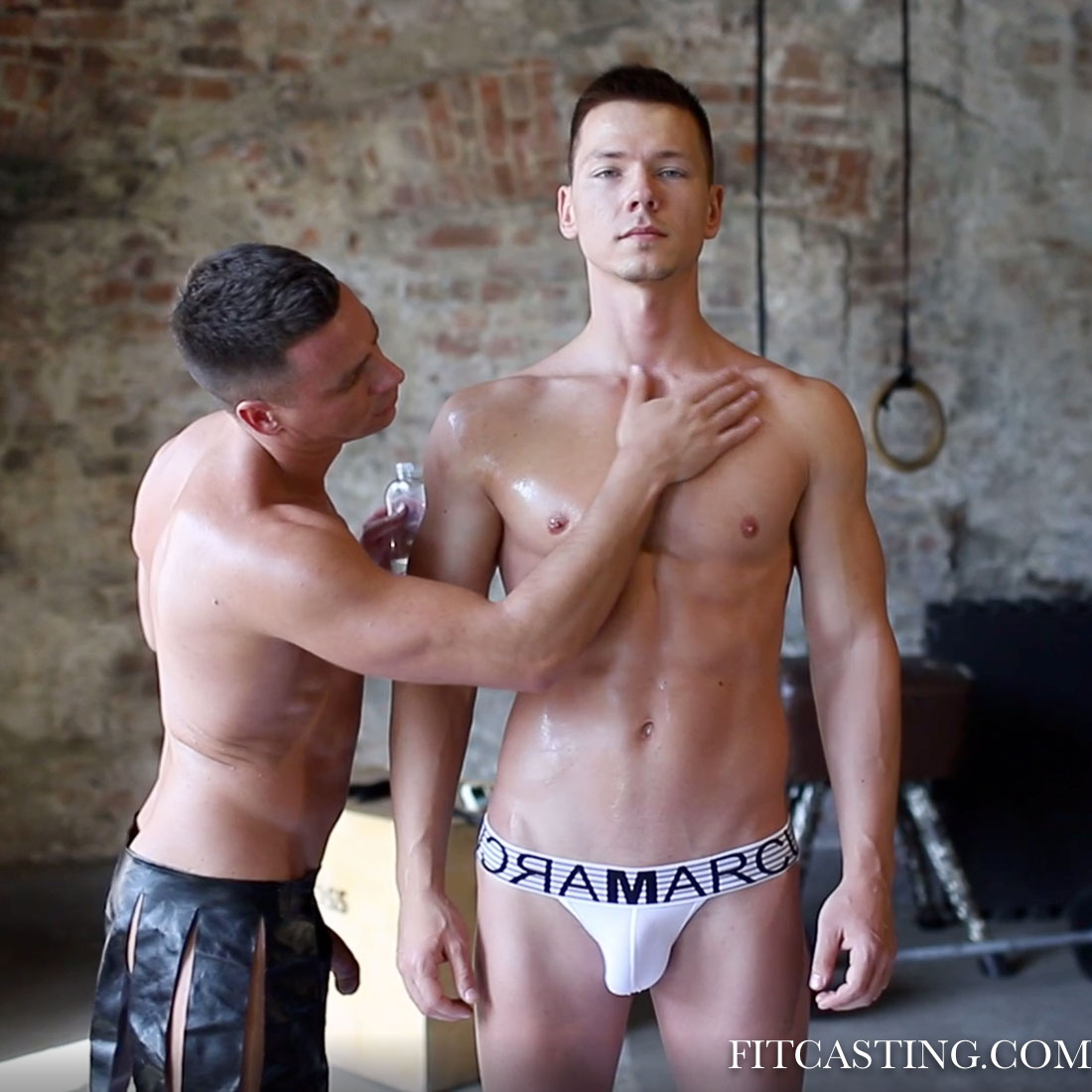 But we have one more new delicious performance to share this month: Sava.
When the boy is told to appear in the training hall he is wearing tight white briefs.
The trainer oils him up thoroughly and orders the boy to perform his fitness posing routine in an upcoming competition. Although the boy tries his best, the trainer is not happy as the boy seems to lack "proper attitude".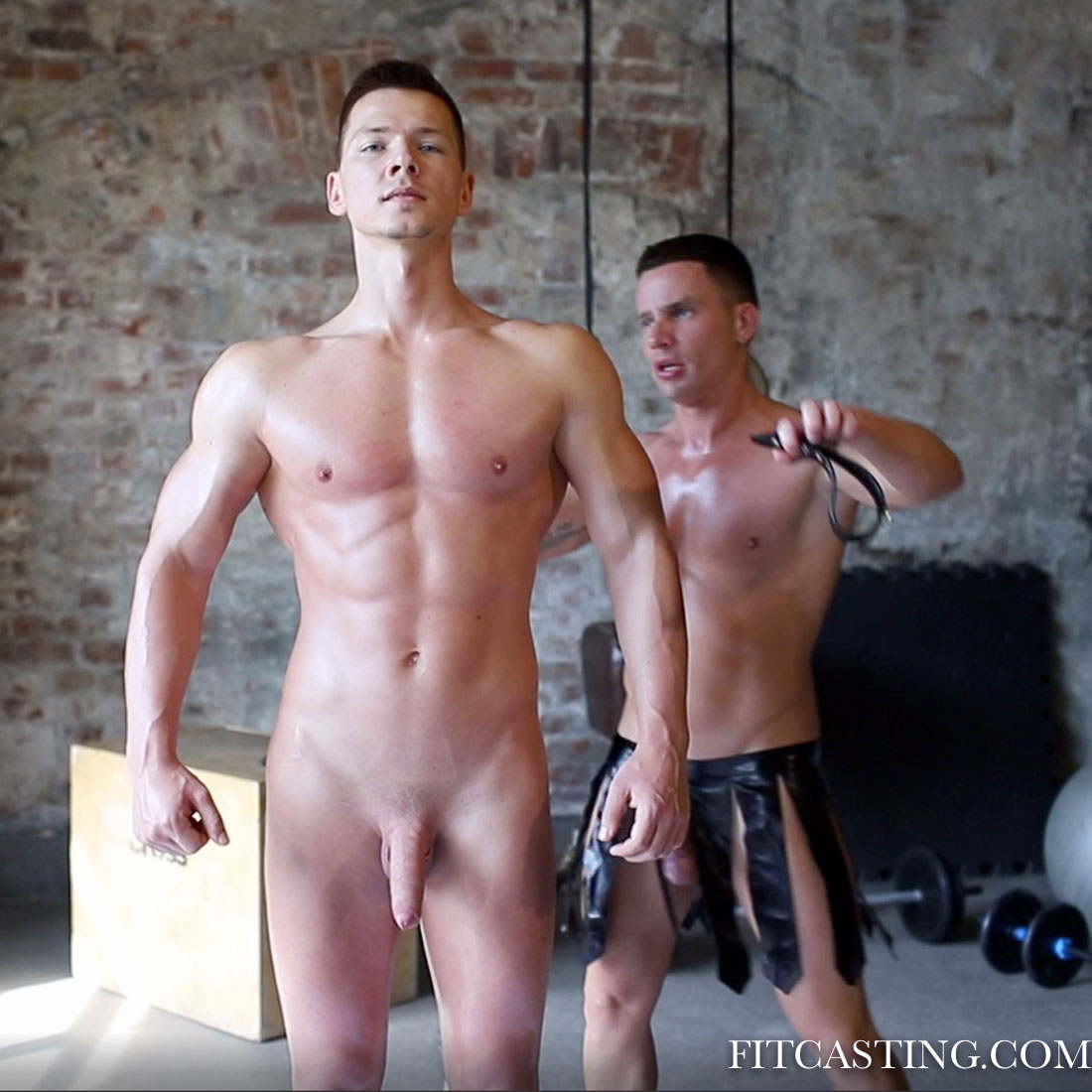 The boy is told to remove his pants and stand at attention in front his trainer, who takes a whip. The trainer explains that only with the right attitude the boy will have some hope to bring good results back from his competition. The boy is about to receive the ultimate attitude training.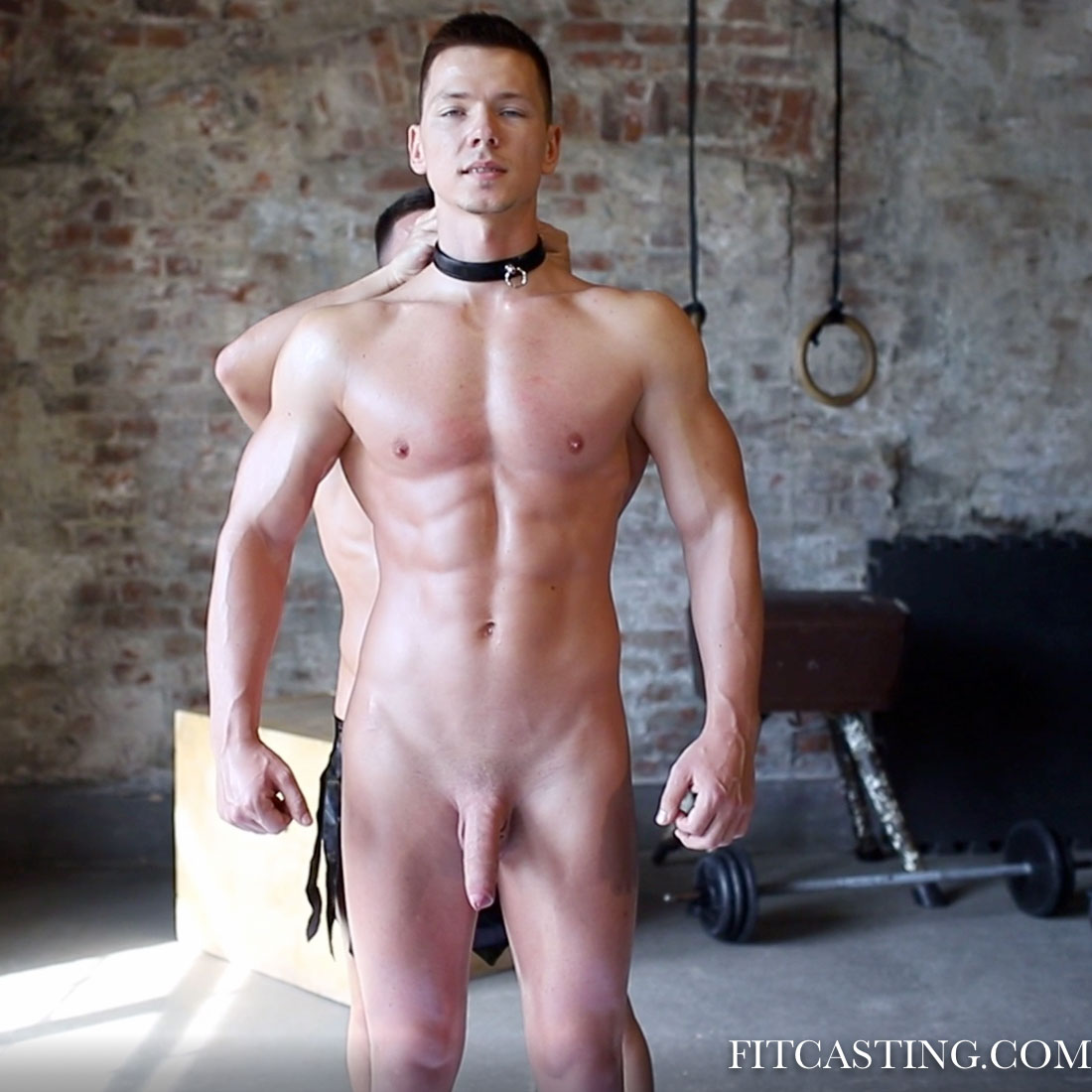 As the boy stands at attention, his trainer attaches a slave collar tightly around his neck. Slave mentality, submission to one's trainer, realising that the training is not for the trainee's benefit but for the pleasure of others is the cornerstone of attitude training.
The boy is also fixed with a tight, almost painful cockring. As if being nude is not humiliating enough the boy is ordered to show erection during his training. The cockring is there to help the boy to keep his required form, but it is also there to remind the boy that his body does not belong to him. His body is controlled only by his trainer. Now the training may start.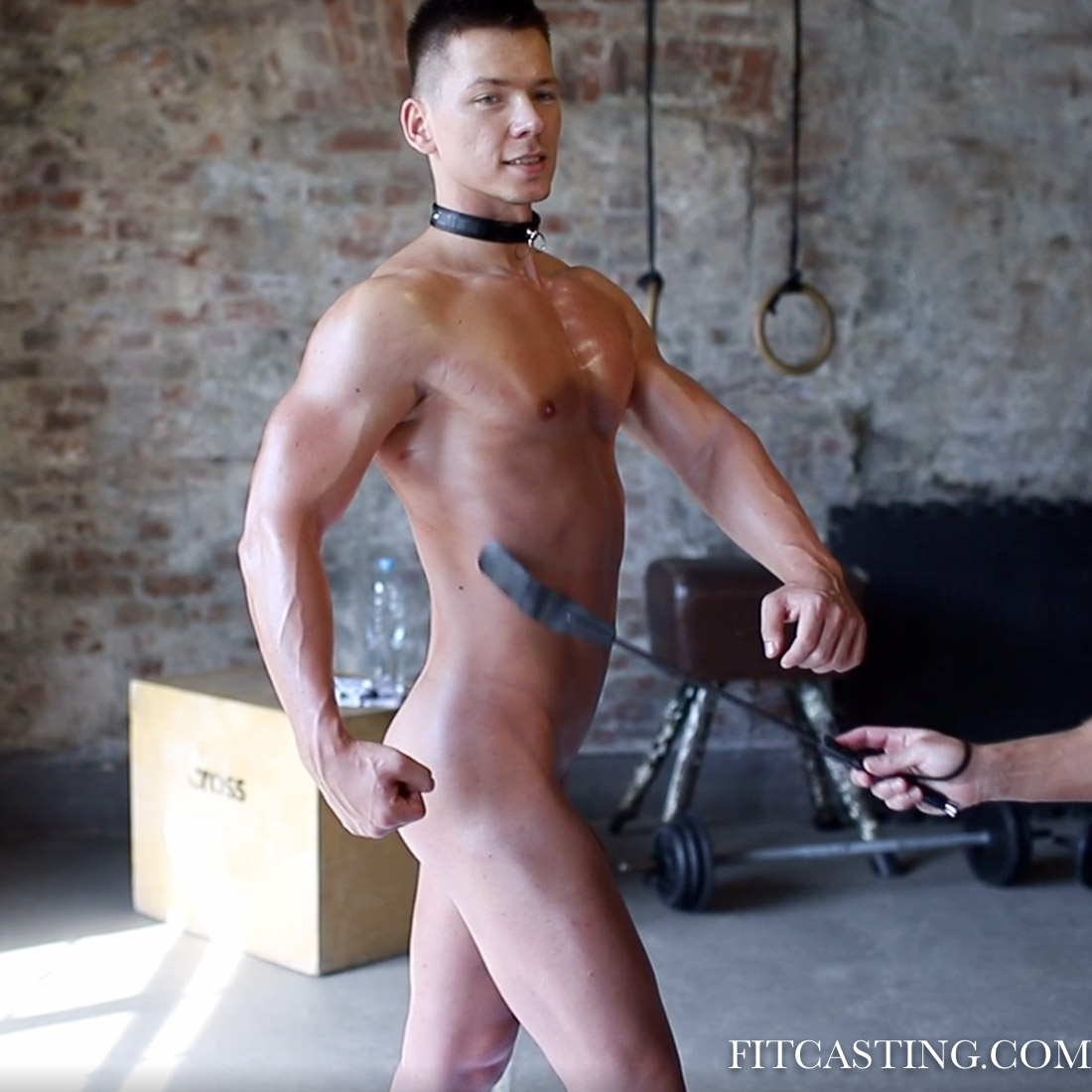 The training is yet another feast of the male body.
Slowly and methodically the boy must work his way through each of his poses in the routine. If the normal routine takes 3-4 minutes, then this takes considerably longer. The trainer keeps the boy in each pose as long as the boy has achieved a satisfactory form. The trainer uses whip to draw attention to a body part of muscle group not presented properly.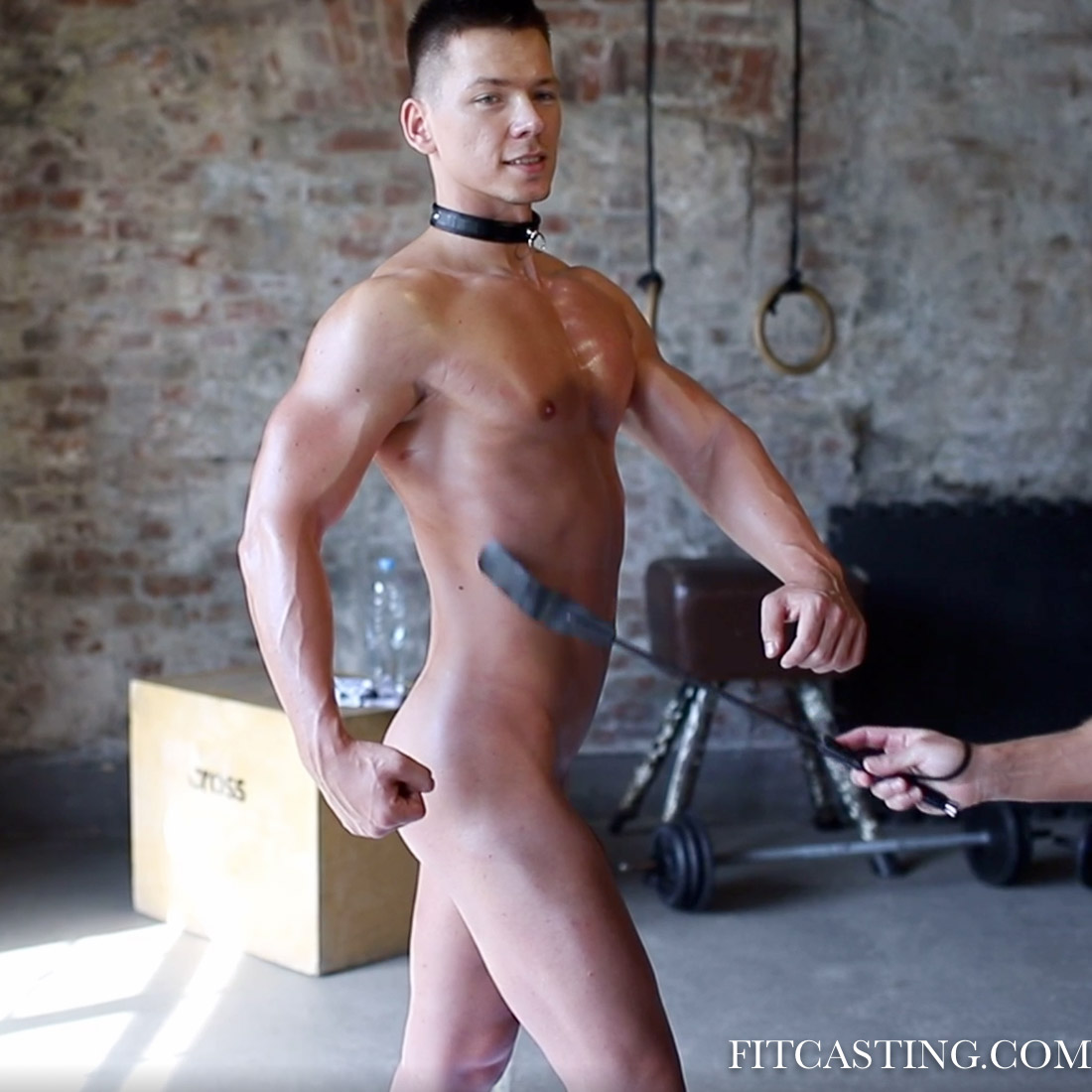 As a cherry on a cake the boy must also keep smiling as he goes through the routine. When the boy forgets to smile, he will receive a whiplash, he must also keep smiling as he is whipped for failing to pose properly. This is a beautiful training to be enjoyed by everyone who love flexing and posing.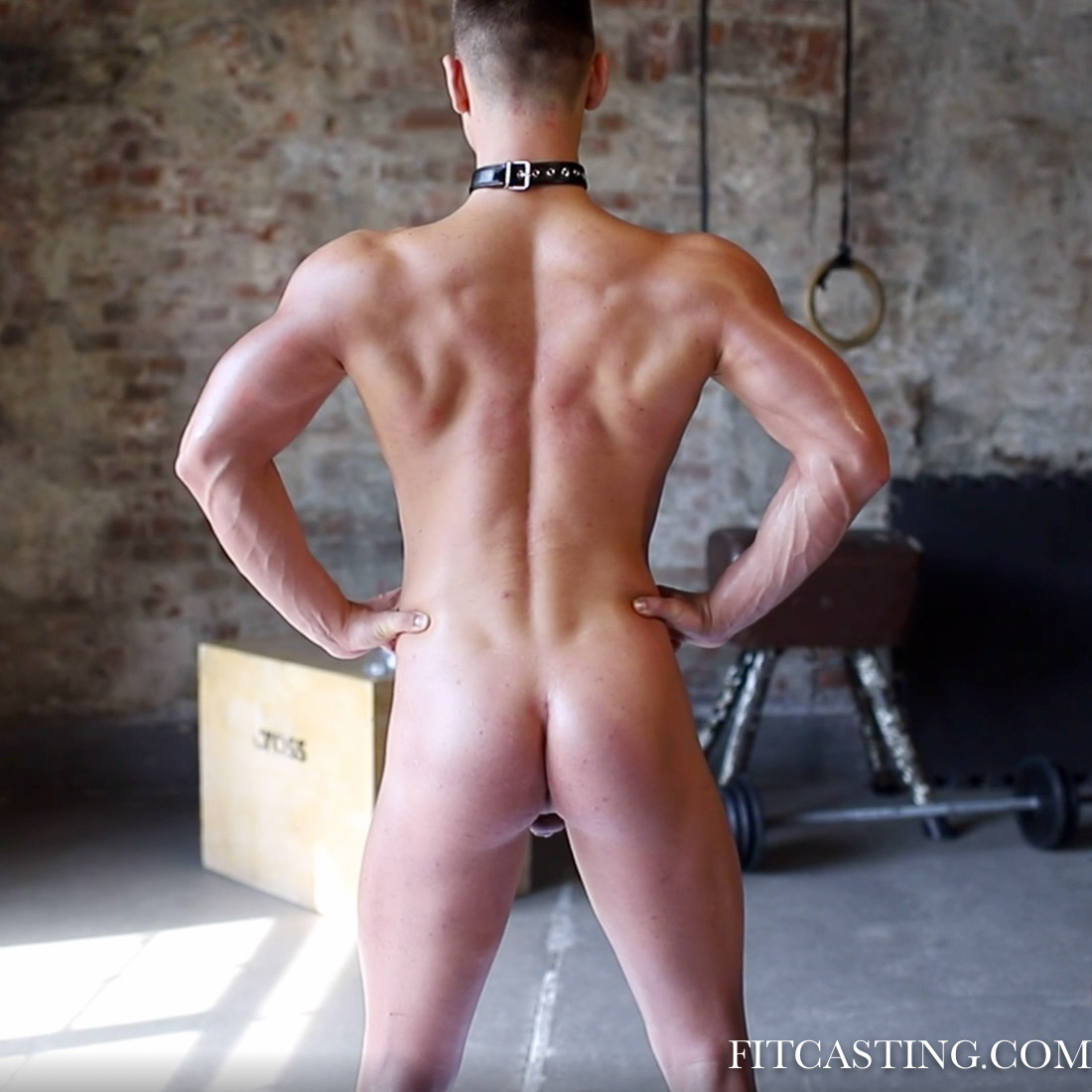 This is in addition to other regular daily updates. We update our site with three clips per day. Join us – Fitcasting.com is the best male forced workouts site.
Do you have workout ideas for us? Send them in to agency@fitcasting.com – we love to test your ideas on our boys!