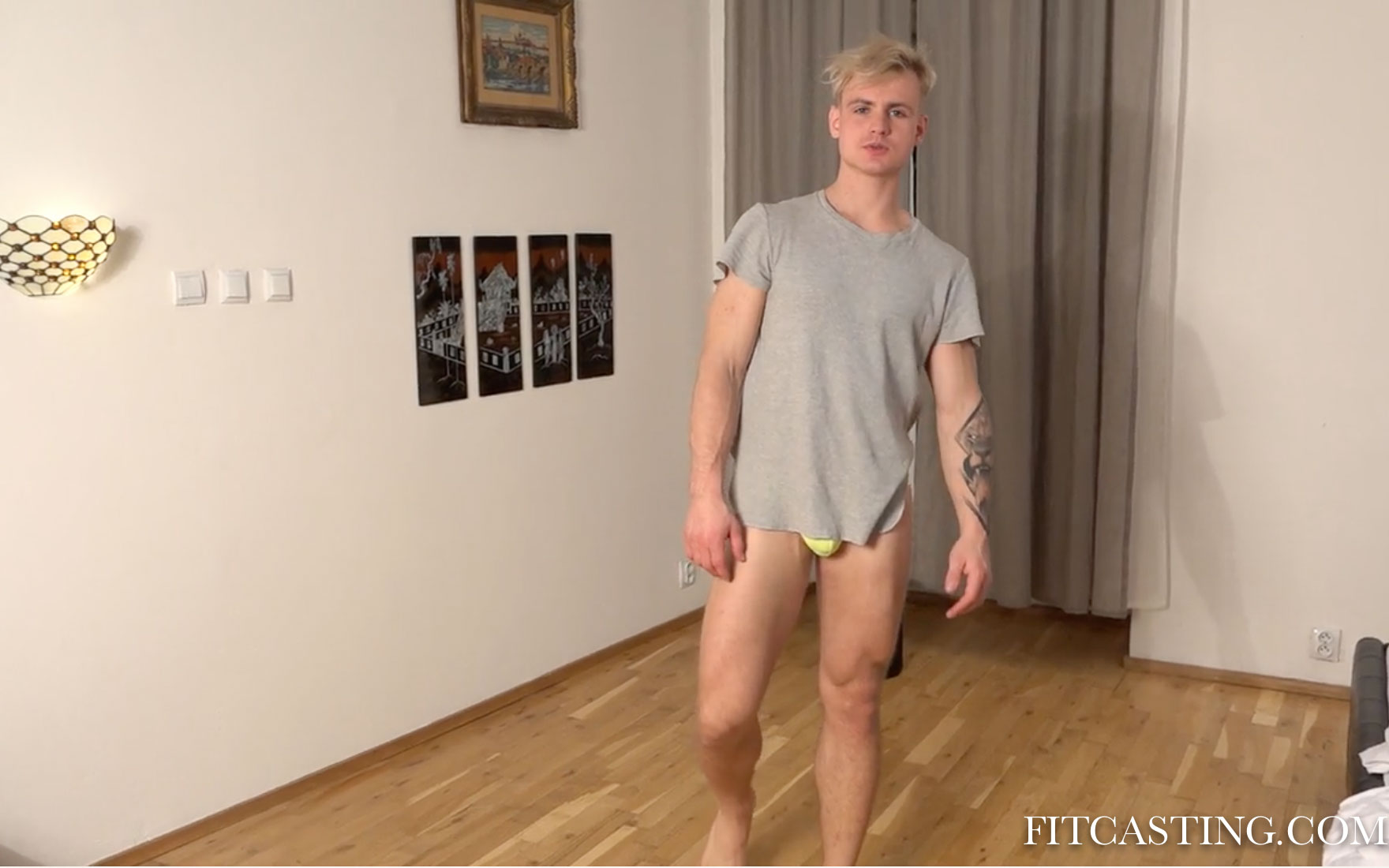 We have enjoyed the development of this young man over the years in our stable. From time to time, we like to invite this blond boy back for more hard trainings and follow his progress as the boy submits to ever harder and more intimate trainings.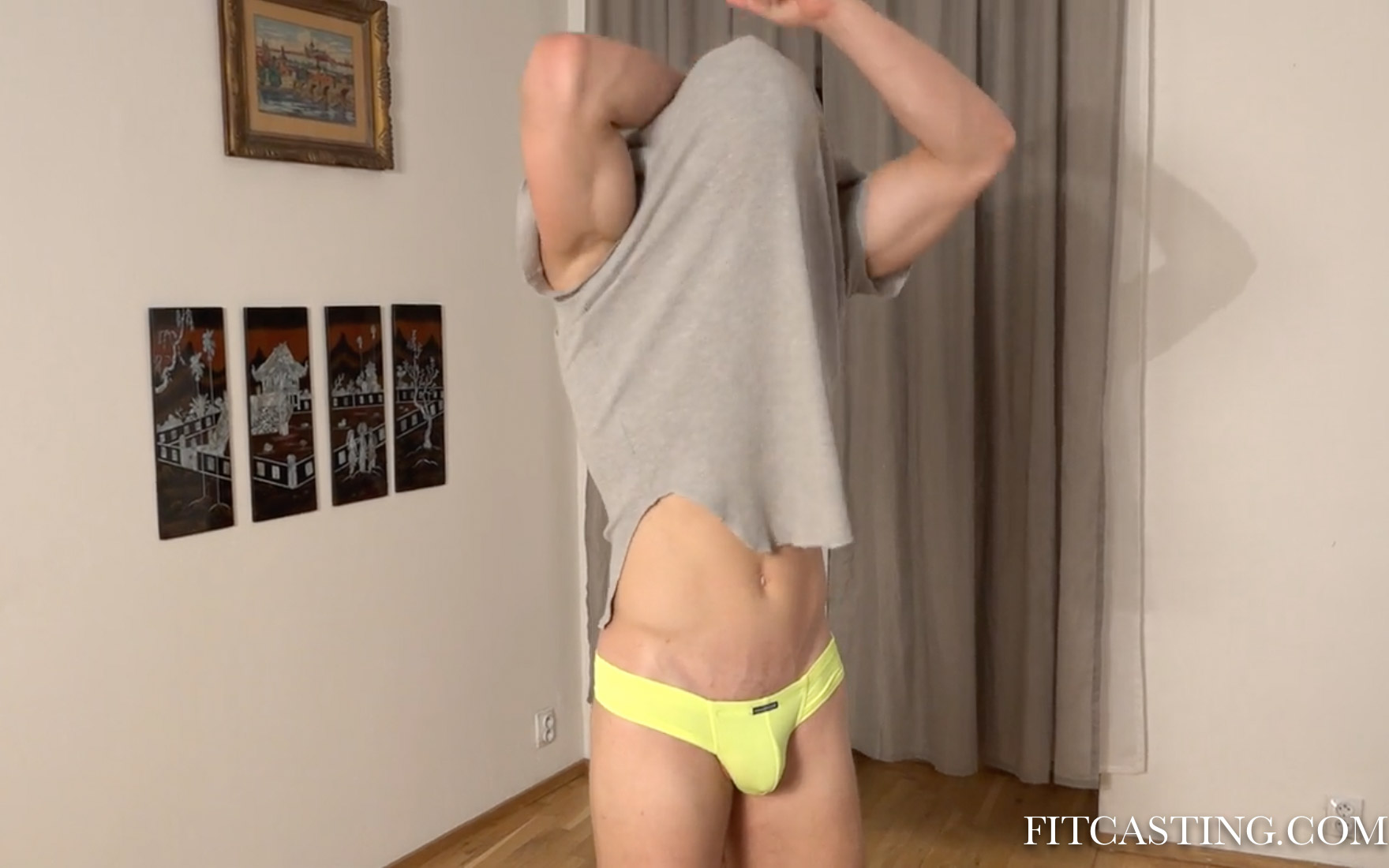 Today, the boy is woken up early: 6:30. As he rises from his bed, still in his night t-shirt, he must prepare for one of the hardest trainings he has ever endured.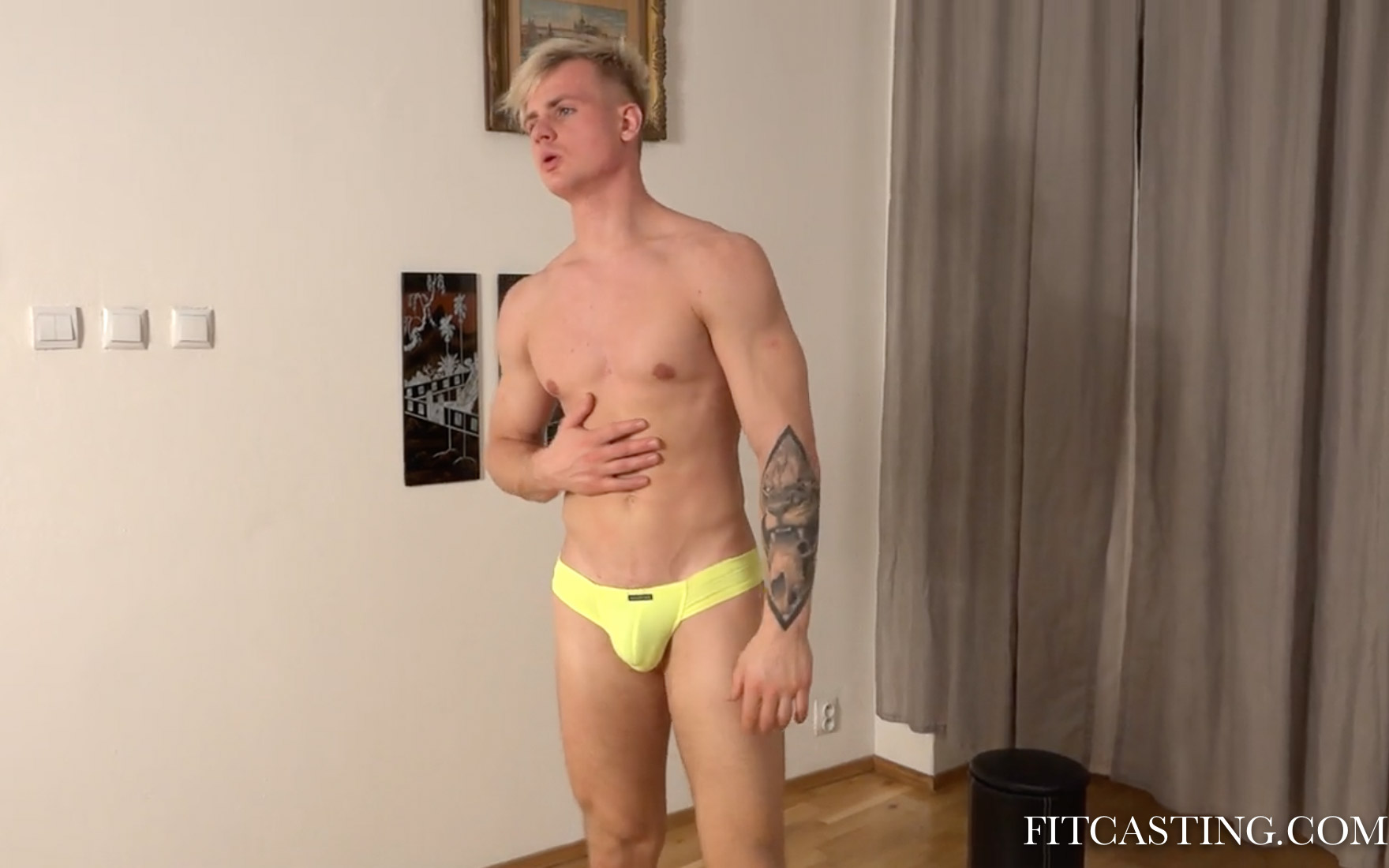 This is not only a training, but a birthday gift. "Happy Birthday, Master Richard!" is intense show-off workout where reps and whippings are meant to entertain the master who has just had a birthday.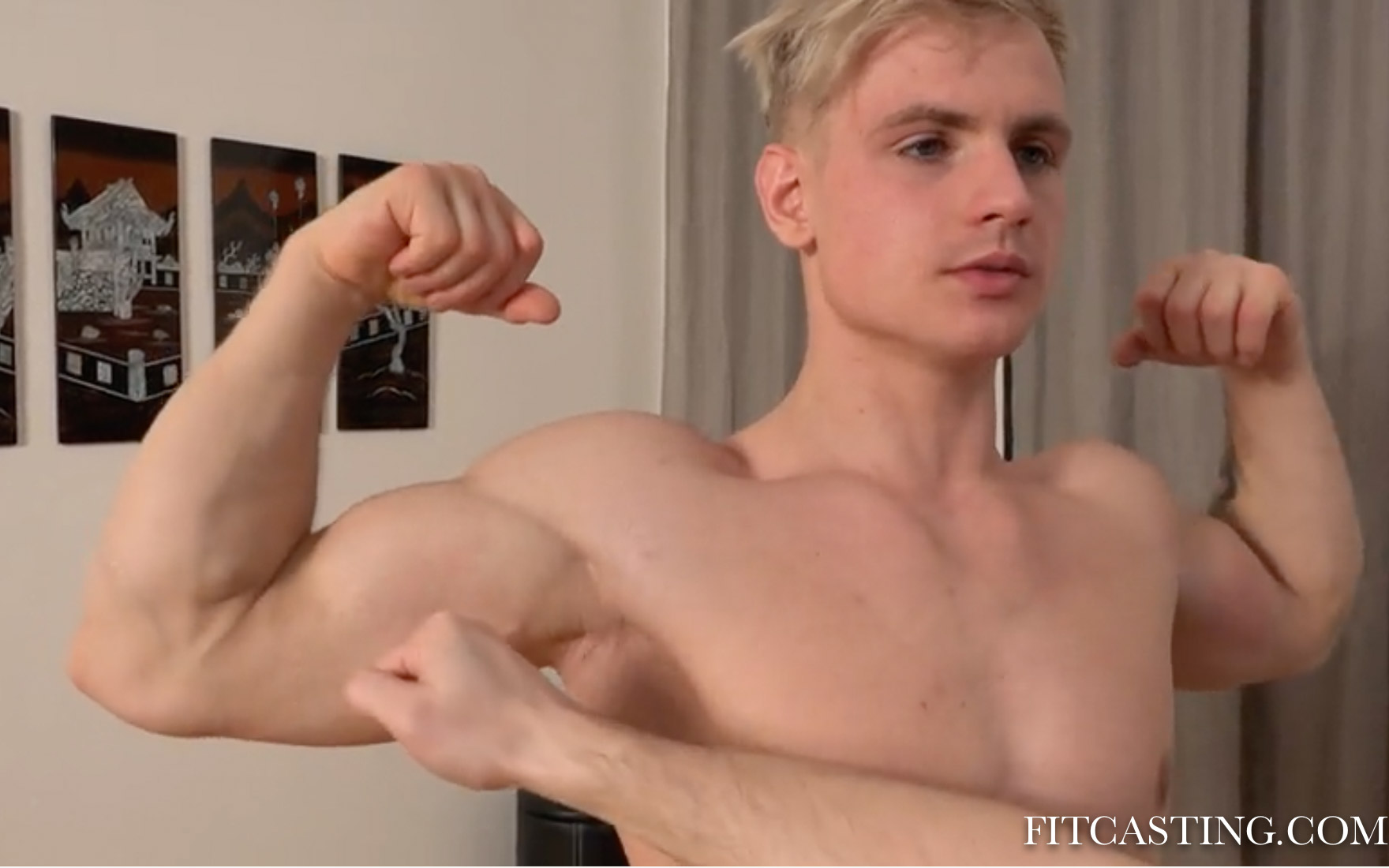 The workout consists of seemingly endless sets of push-ups and we have seen how some of the boys suffer in meeting the targets set by the cruel trainer. We definitely wanted to try out this routine on Domantas as he has very strong arms and he has been performing well previously when forced to complete multitudes of reps of push-ups.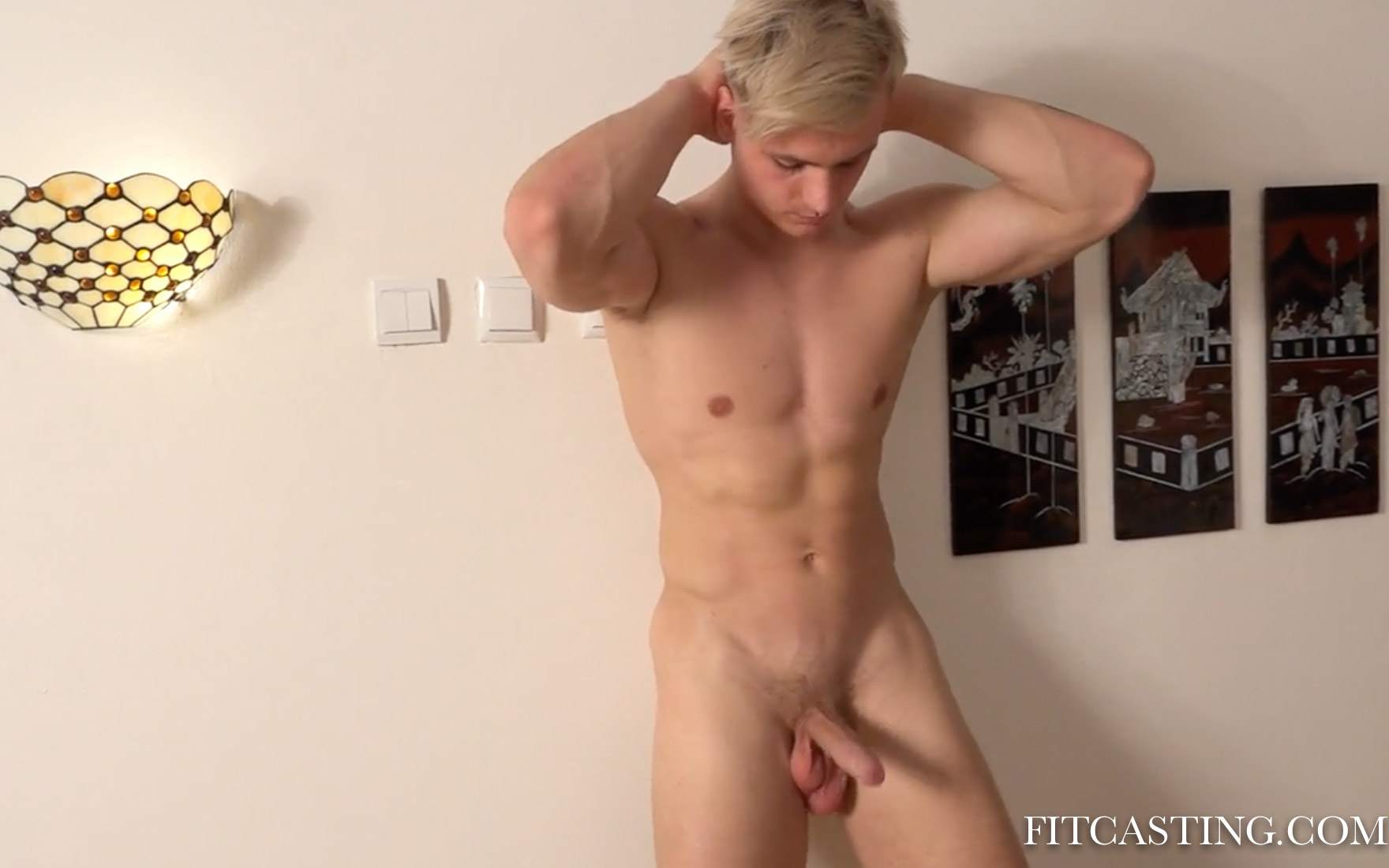 As Domantas is one of our earliest models, he has enjoyed the luxury of working out in underwear. This time, he is allowed no such privilege. Like others, the boy must not only work out nude, but he must show erection.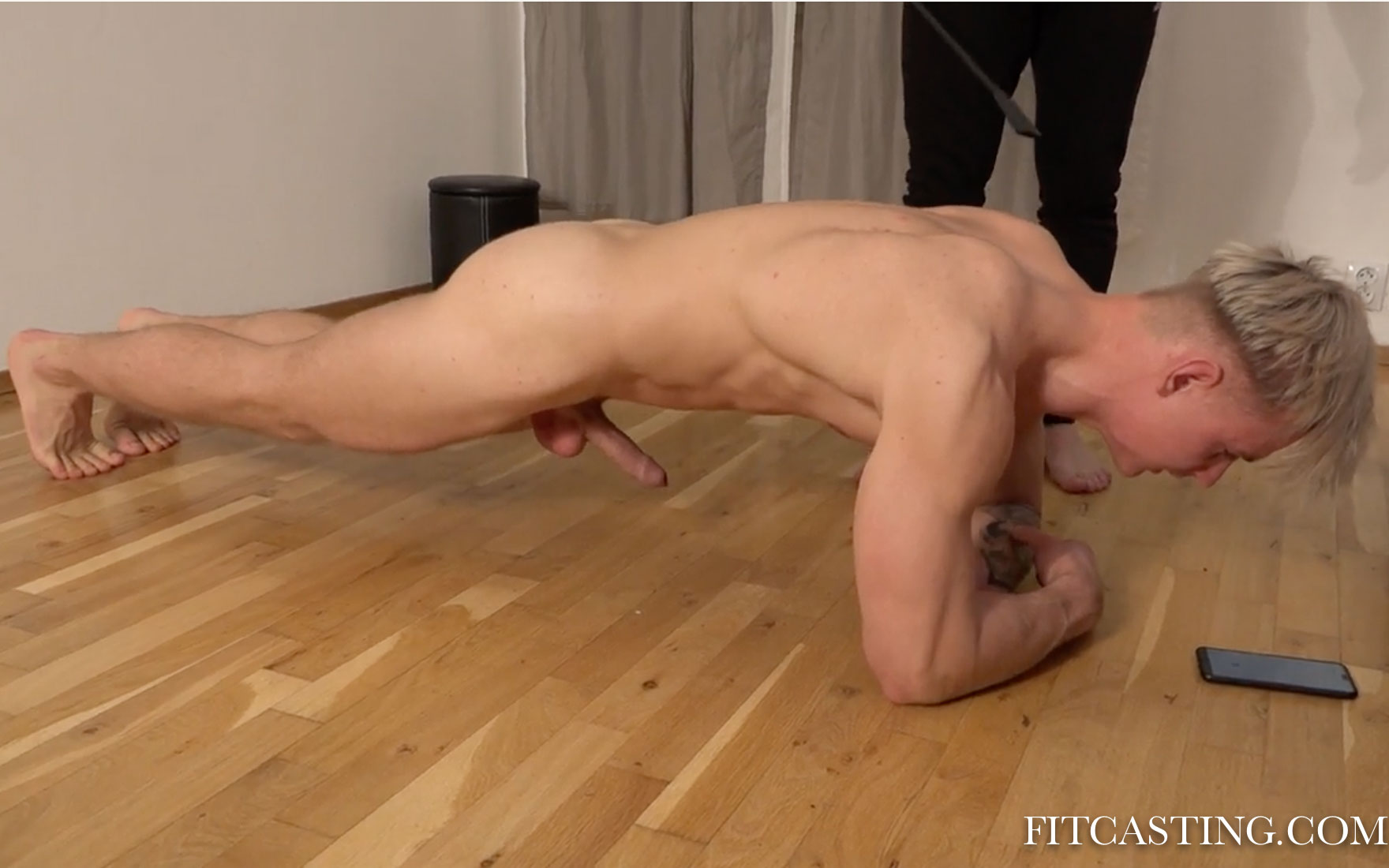 His plank while keeping hard-on looks great. His cock stays hard, showing focus and respect -it is pressed almost against the tummy. His back is straight and flexed showing every muscle.  This perfect pose of course does not mean that he is not further encourage to improve his performance by the trainer's whip.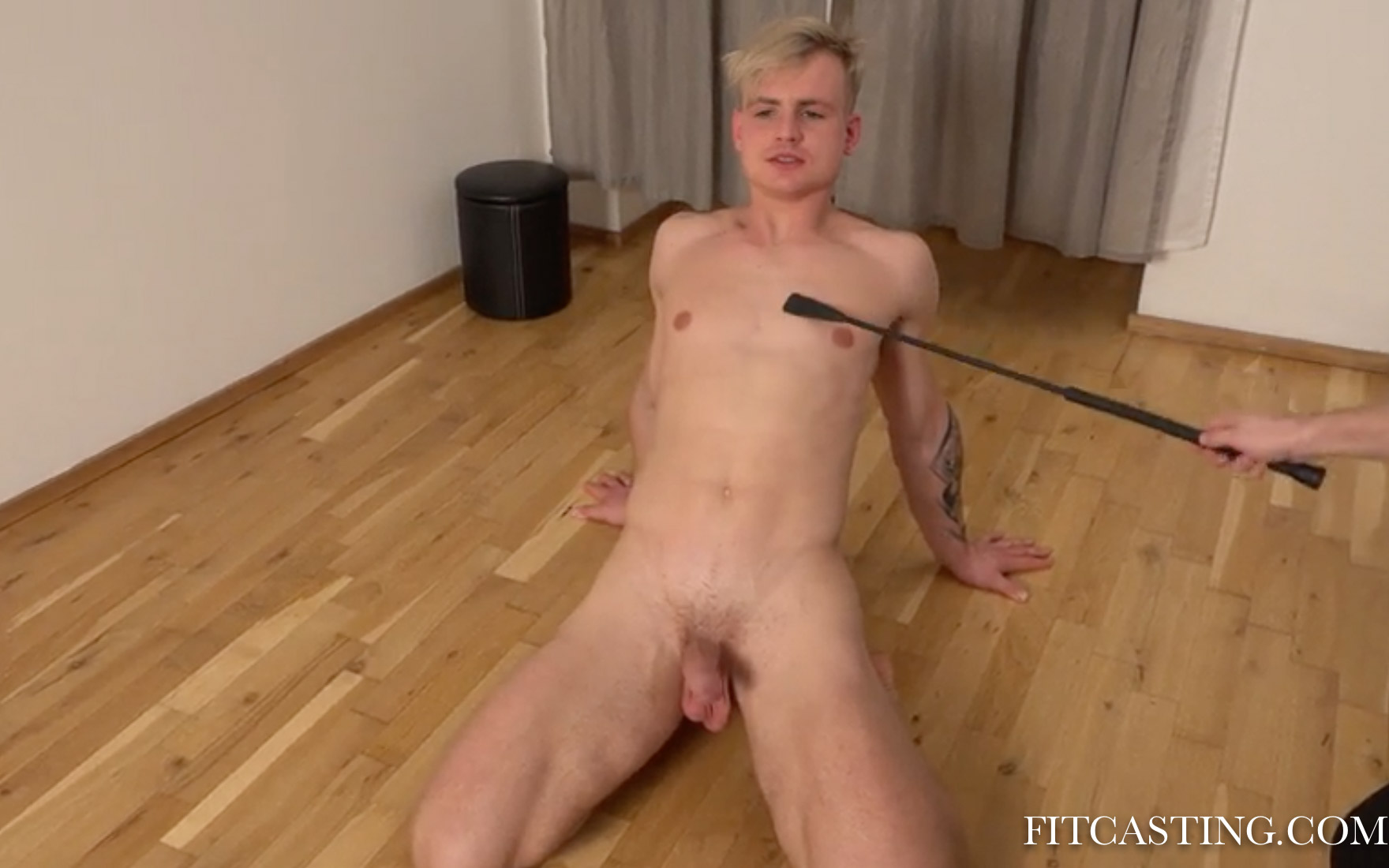 We really like the boy's shape. Regular workout, strict diet and discipline have shaped a body that is pleasing to look at. His flexing under whip while in Shiiko Dachi pose lets us enjoy his muscles in full.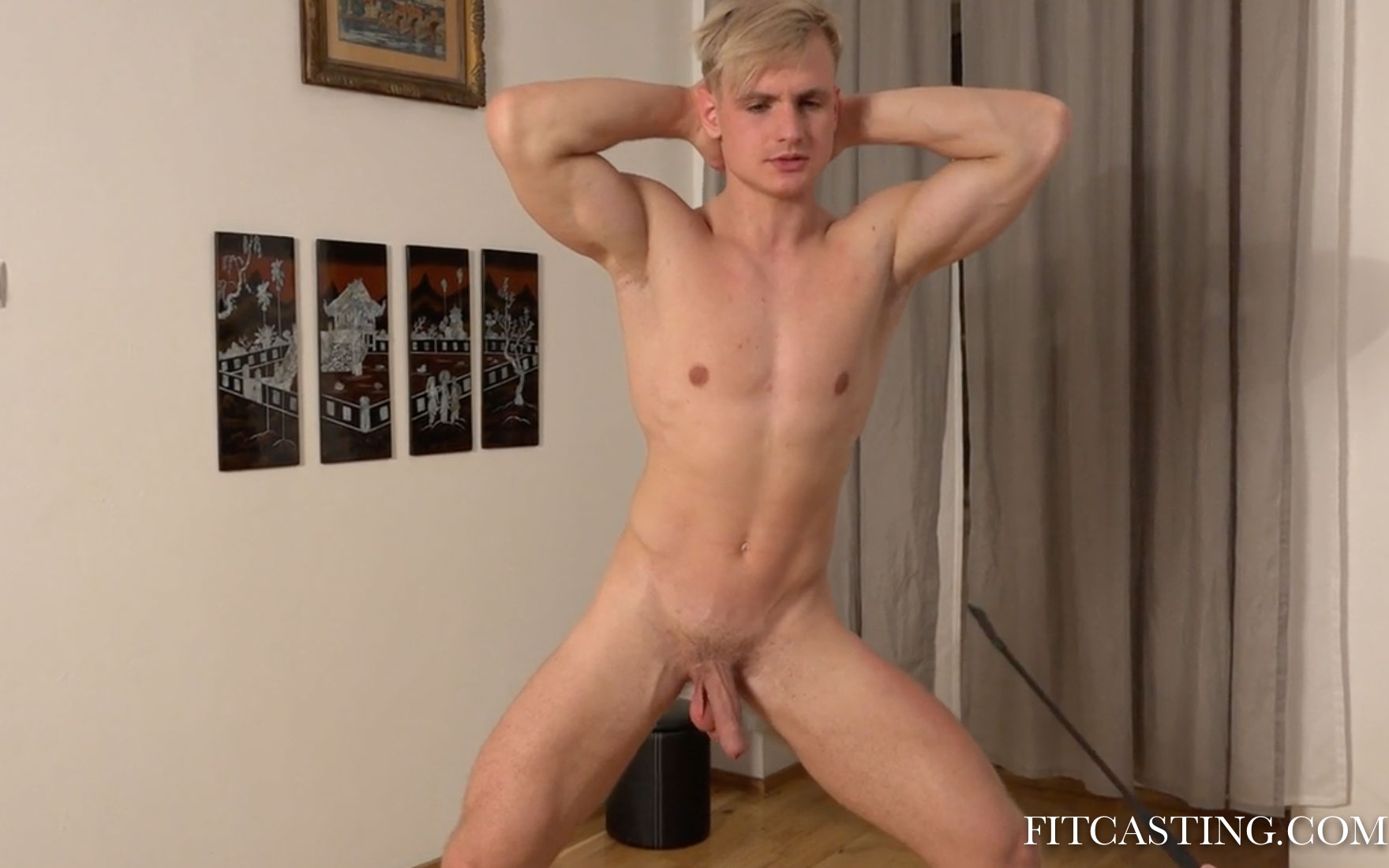 The final birthday gift to the master whipping on the ass. The number of strokes corresponds to the master's age. The whipping ends with the boy wishing "Happy Birthday!" to his master.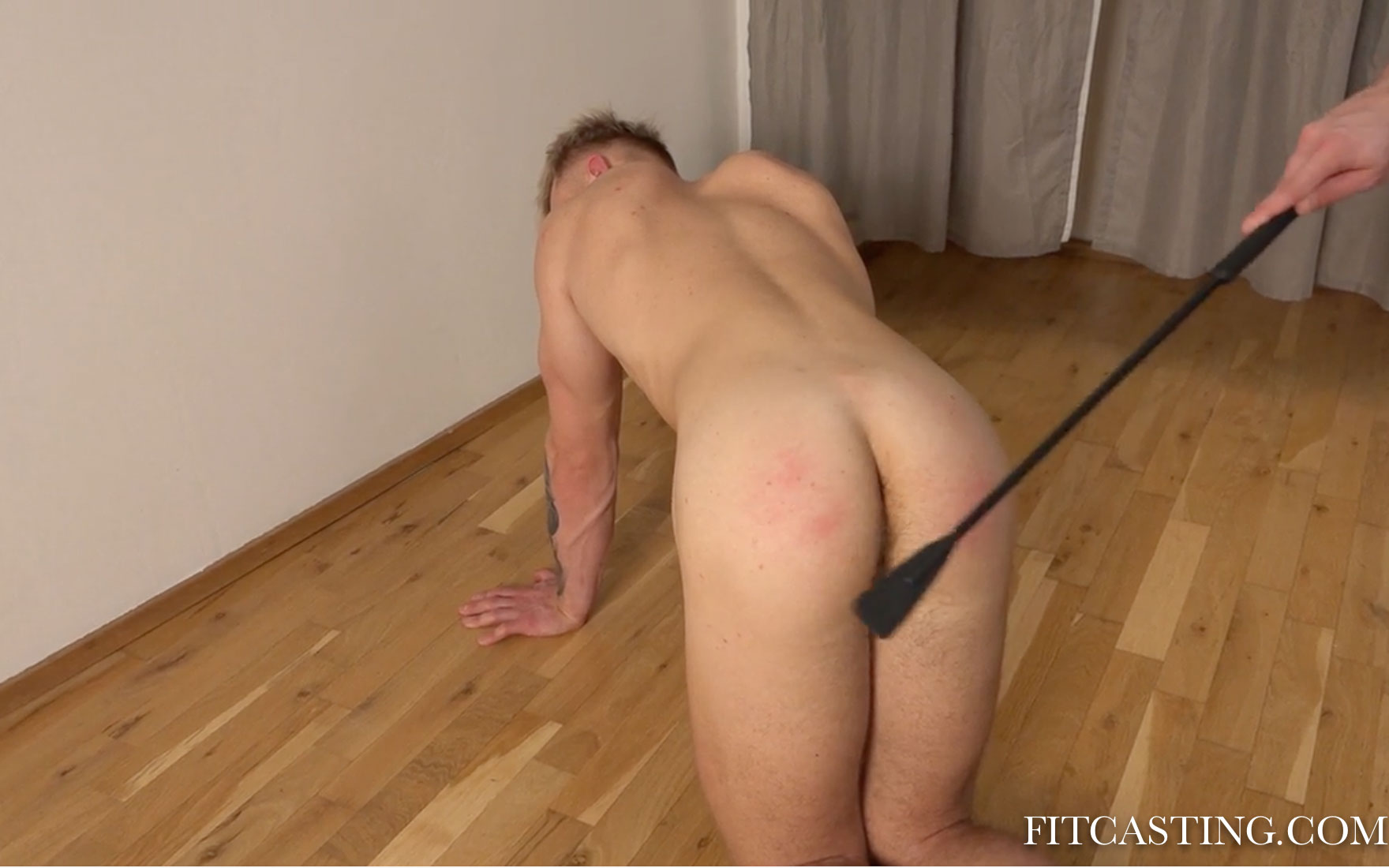 The boy looks so delicious that we decided to keep him with us for longer and even harder trainings…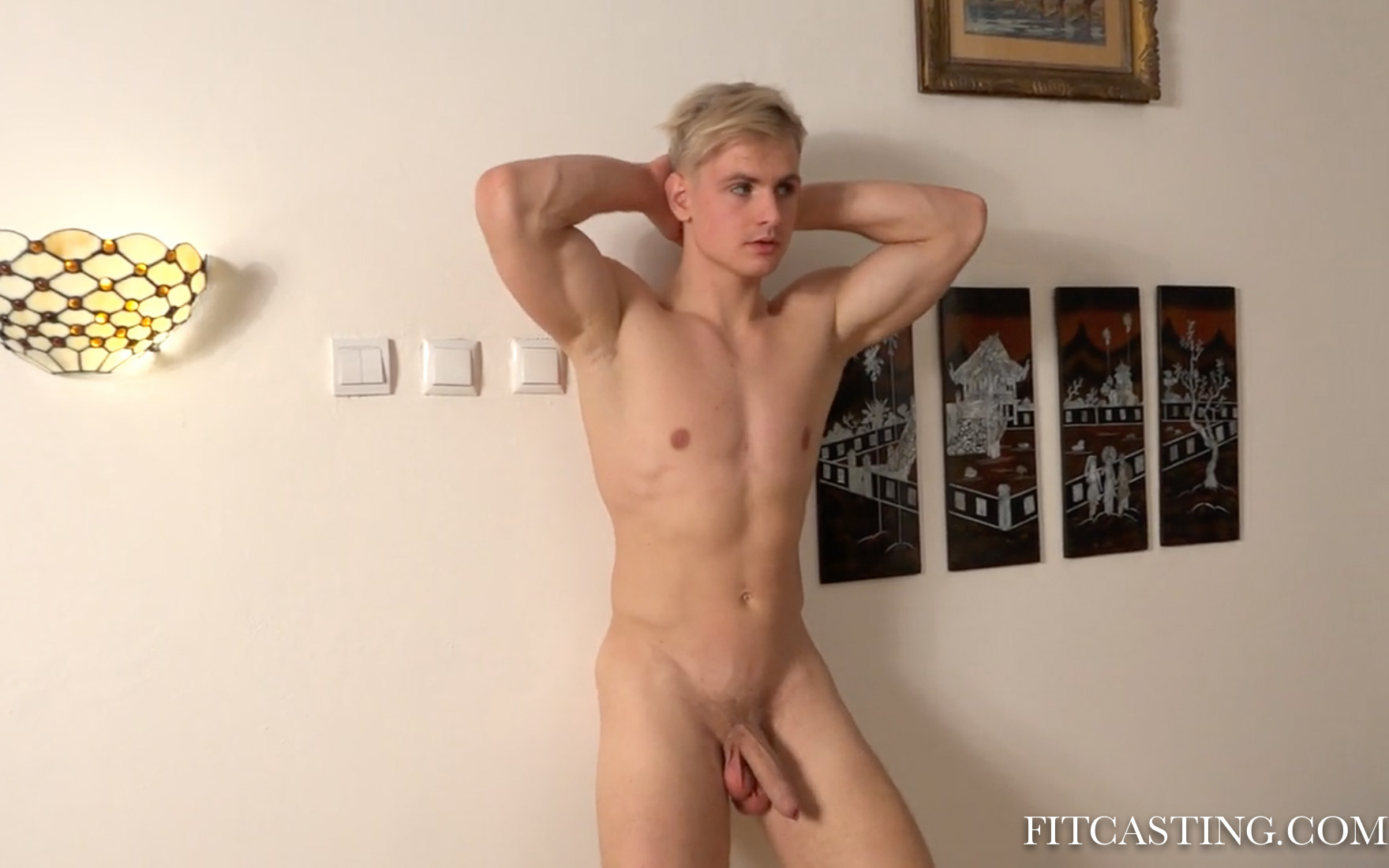 31 January 2022
Andy: Presenting the Model of the Year 11
First Casting: Sven 20
Birthday Special: Gladiator Games 16
Jony: Posing Routine 10
1 February 2022
Andy: Presenting the Model of the Year 12
First Casting: Sven 21
Birthday Special: Gladiator Games 17
Alex: Presenting 2022 Model of the Year 9
2 February 2022
First Casting: Sven 21
Birthday Special: Gladiator Games 18
Jony: Posing Routine 11
Domantas: Master's Birthday Gift 1
3 February 2022
Andy: Presenting the Model of the Year 13
First Casting: Sven 22
Birthday Special: Gladiator Games 19
Alex: Presenting 2022 Model of the Year 10
4 February 2022
First Casting: Sven 23
Birthday Special: Gladiator Games 20
Jony: Posing Routine 12
Domantas: Master's Birthday Gift 2
5 February 2022
Yaroslav's Weekend in Hell: The Test 15
Yaroslav's Weekend in Hell: The Test 16
Tommy Animal Kingdom 19
Tommy Animal Kingdom 20
6 February 2022
Yaroslav's Weekend in Hell: The Test 17
Yaroslav's Weekend in Hell: The Test 18
Tommy Animal Kingdom 21
Tommy Animal Kingdom 22 – END