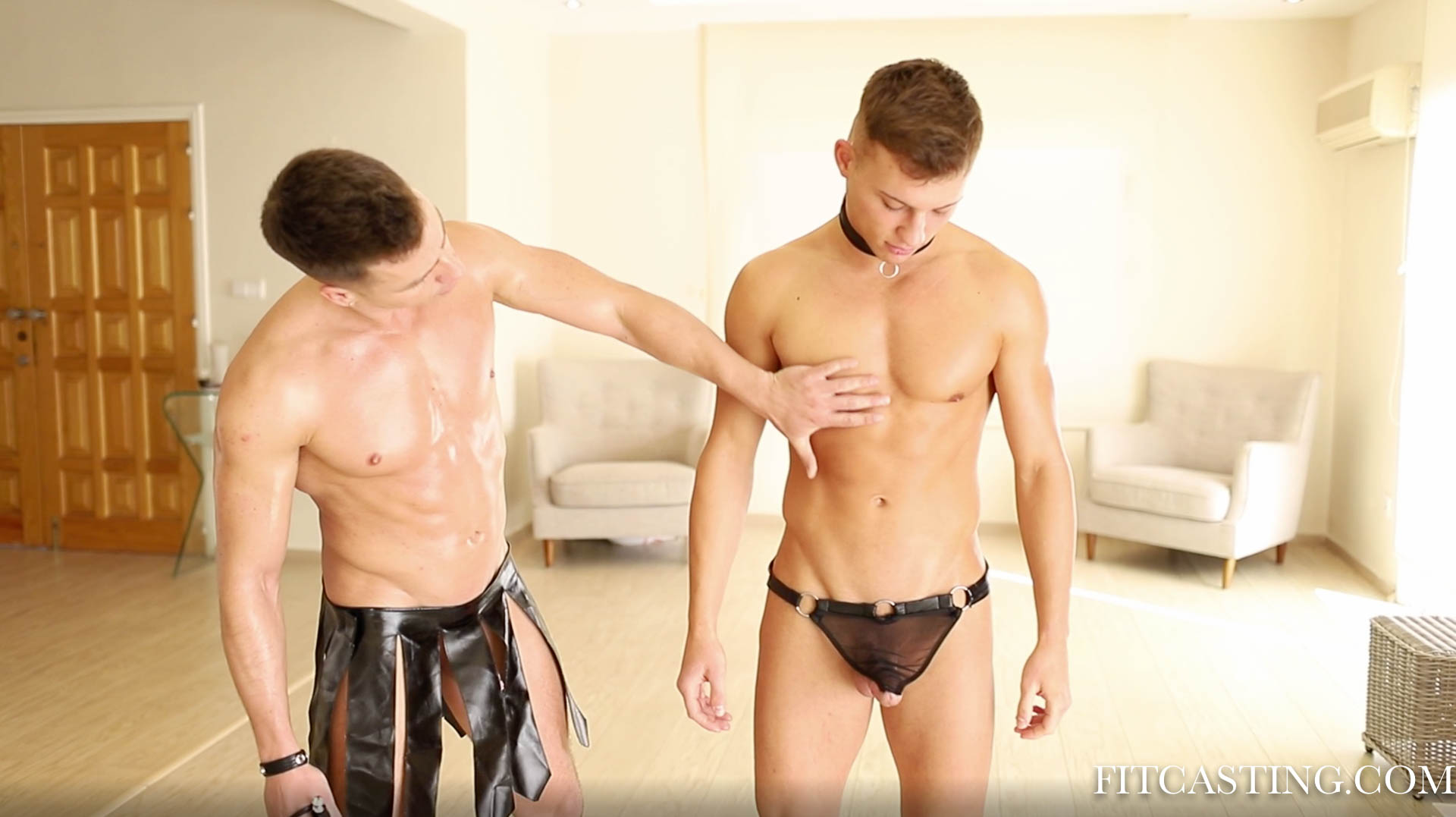 As Jony steps in front of his trainer, he is wearing a collar and loincloth. His cock is so hard that it pushes the tiny piece of cloth all the way upwards, making the item almost pointless, but the more sexy. The boy looks smooth, but still strong and muscular.  Since first featuring Jony on our site we have received constant requests for extra content with this boy – so this week we have decided to publish an extra training video in our shop featuring Jony and his trainer Dima.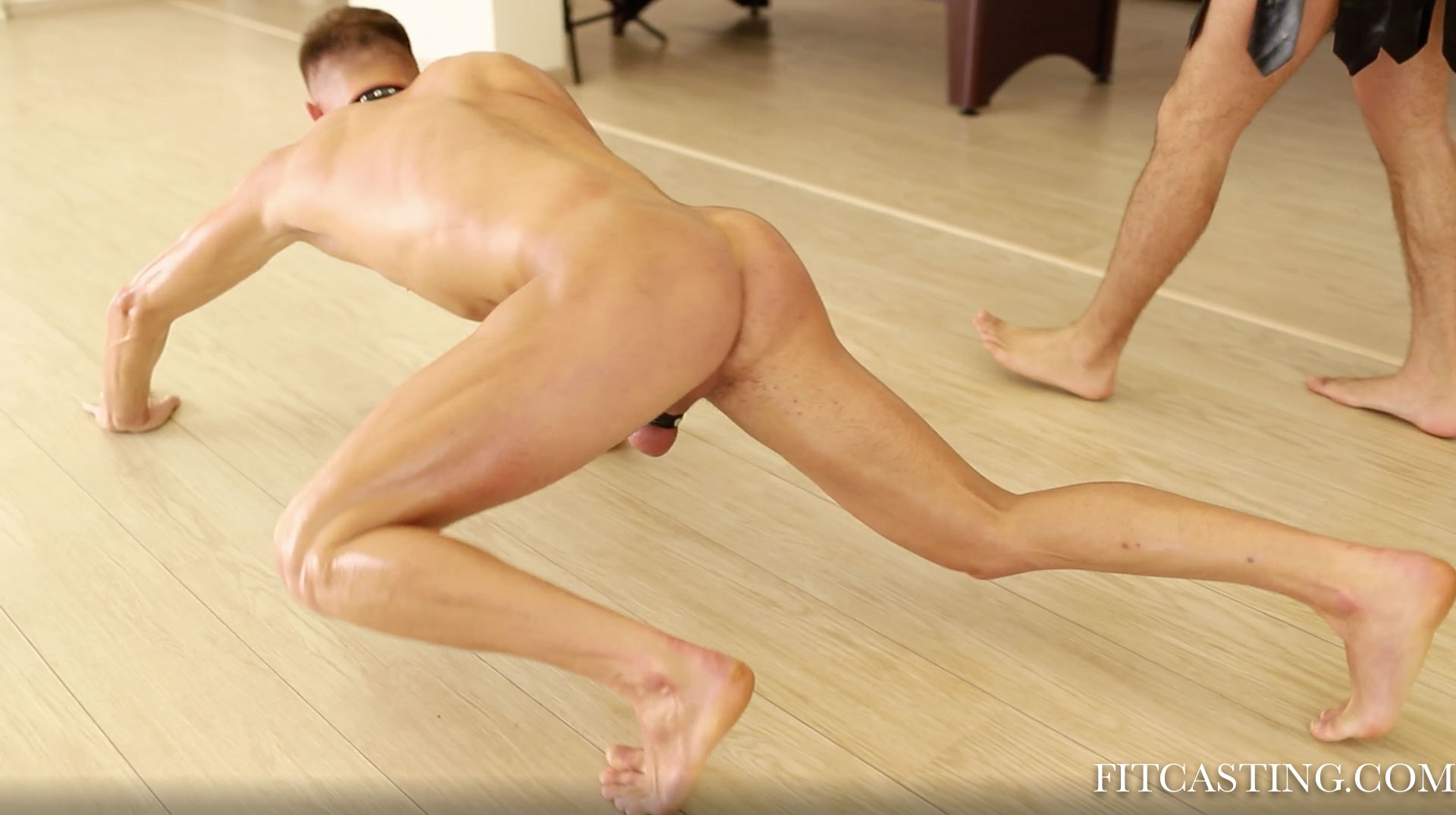 One of the most frequent requests we have received on Jony is to test him in really hard workouts. Our members have wanted to find out if the boy can take really hard trainings. In addition, several of you have urged us not to spear whip while training this beauty. So we have chosen one of the most entertaining, but at the same time hardest workouts for the boy the Animal Kingdom workout and we have added several elements of punishment, asking trainer Dima to be extra strict with the boy.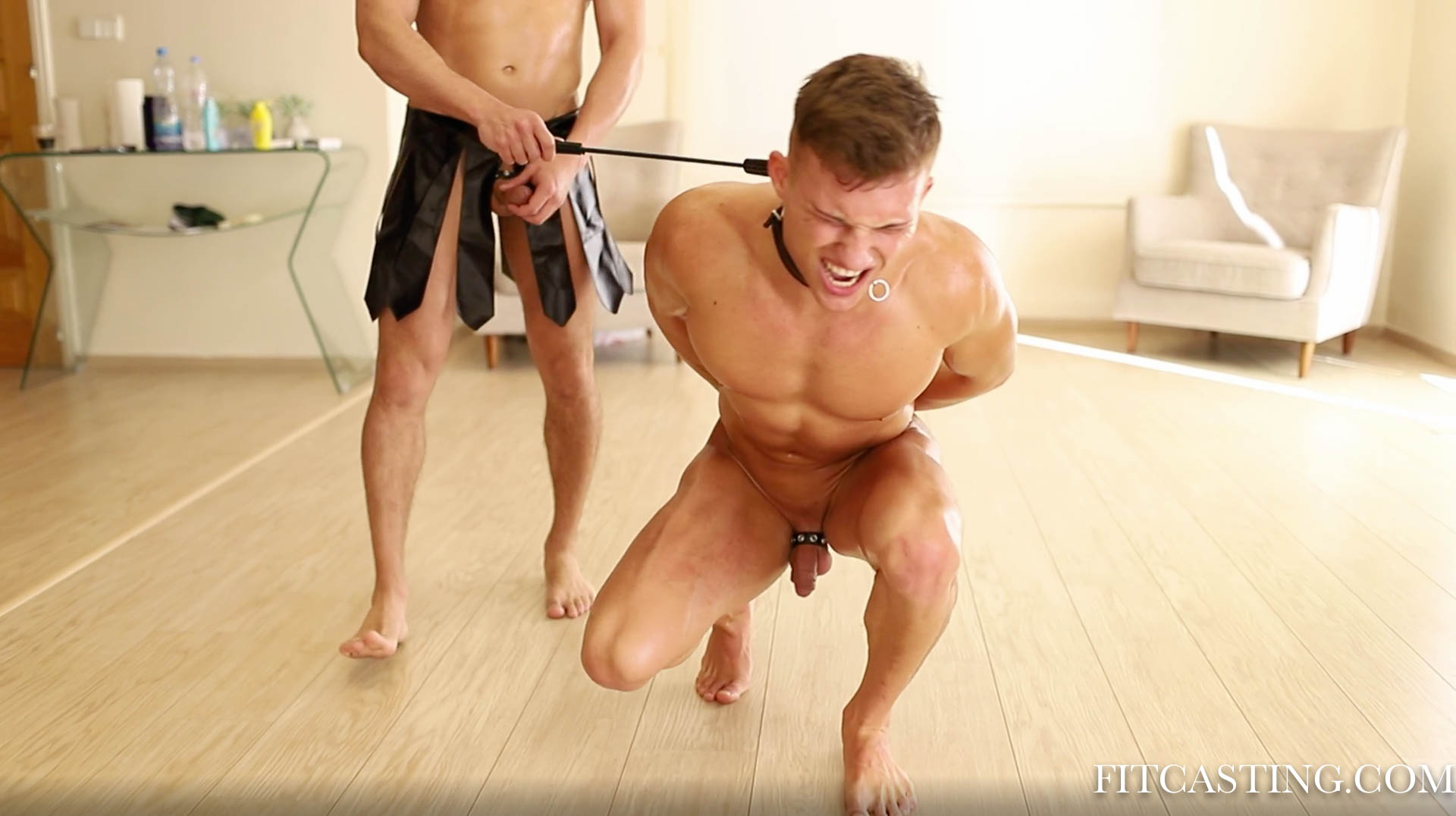 As the boy is squatting, stretching and crawling across the room, his trainer is always behind him, correcting his movements and poses with a whip. Motivating the boy to move faster or driving him to perform the animal movements as close to reality as possible. To highlight his beauty, we have fitted the boy with a collar and a matching cockring.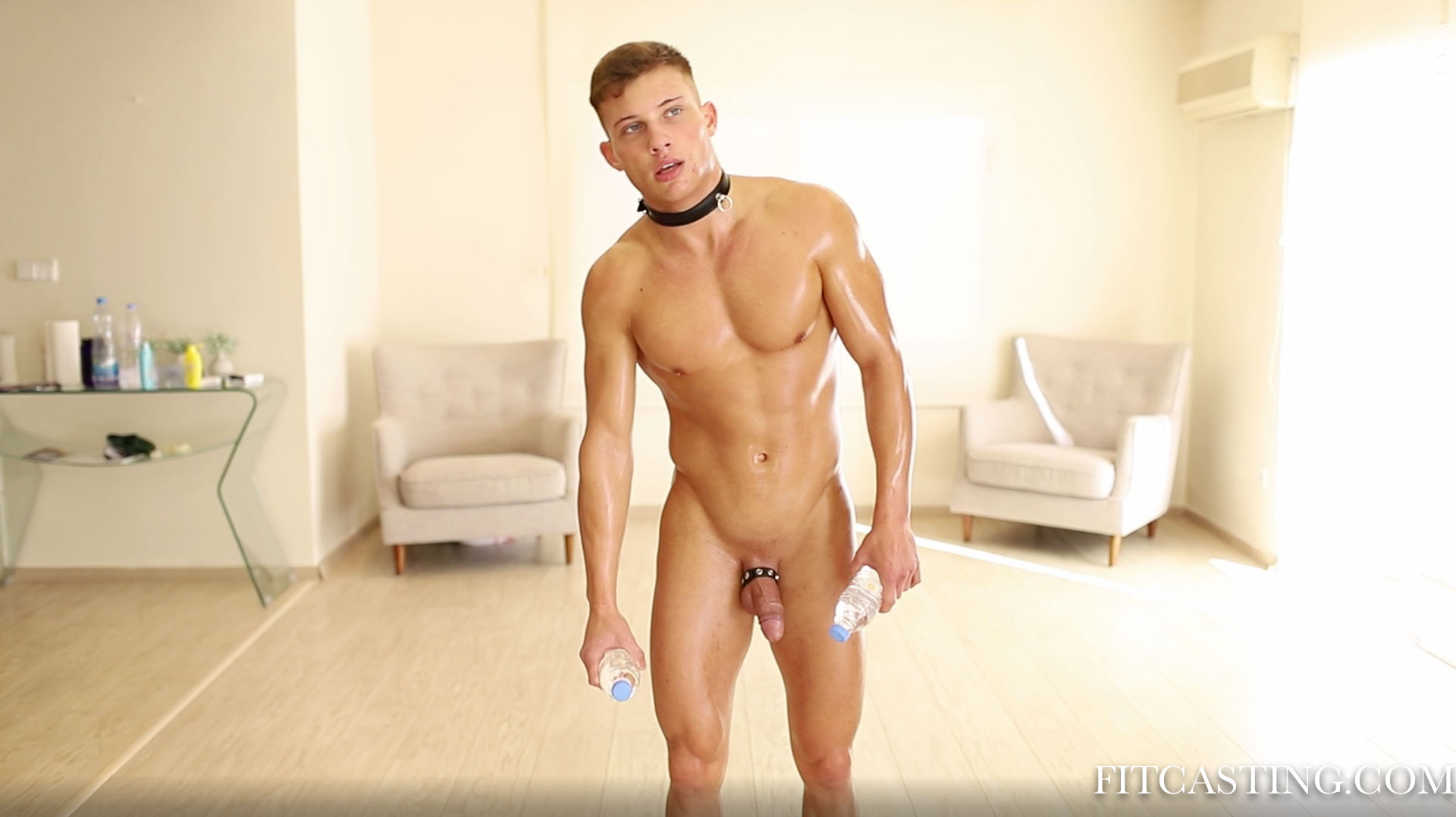 Already after the first round, the boy is covered in sweat. And then, we add the element of punishment. The boy is told to take two water bottles in his hands and assume a Shiiko Dachi stress pose. Dima explains that he was not quite happy with the boy's performance, he will have to be punished.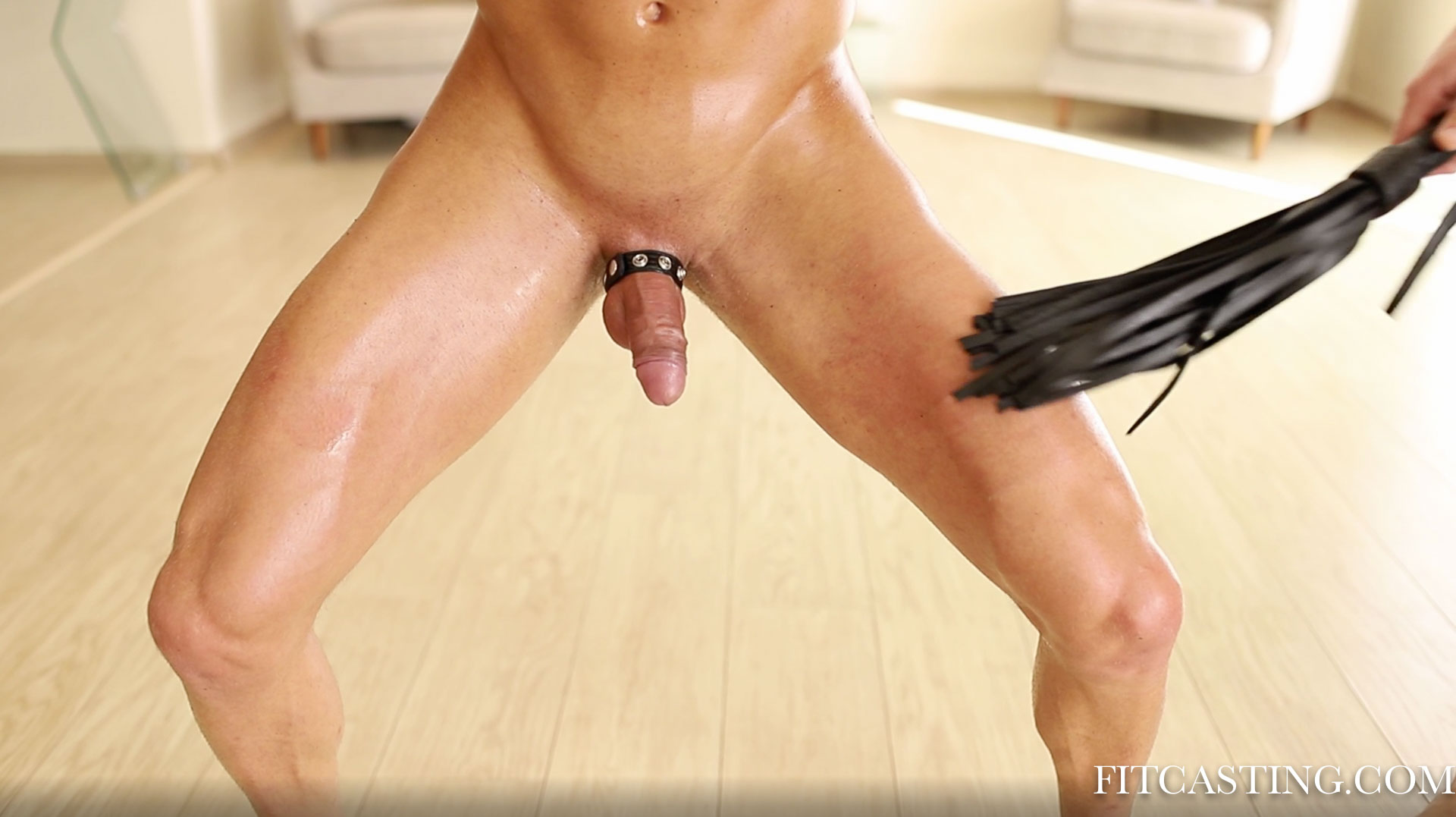 Dima explains that the boy's thighs were not stretched to the max and therefore his thighs will have to take some whipping. At the same time the boy's arms are stretched up, holding two water bottles. Several of our members have written and urged us not to spare any punishments for Jony because of his beauty. They have written that probably because of his beauty, Jony should be punished more, to make him understand that his appearance will not guarantee him any special treatment.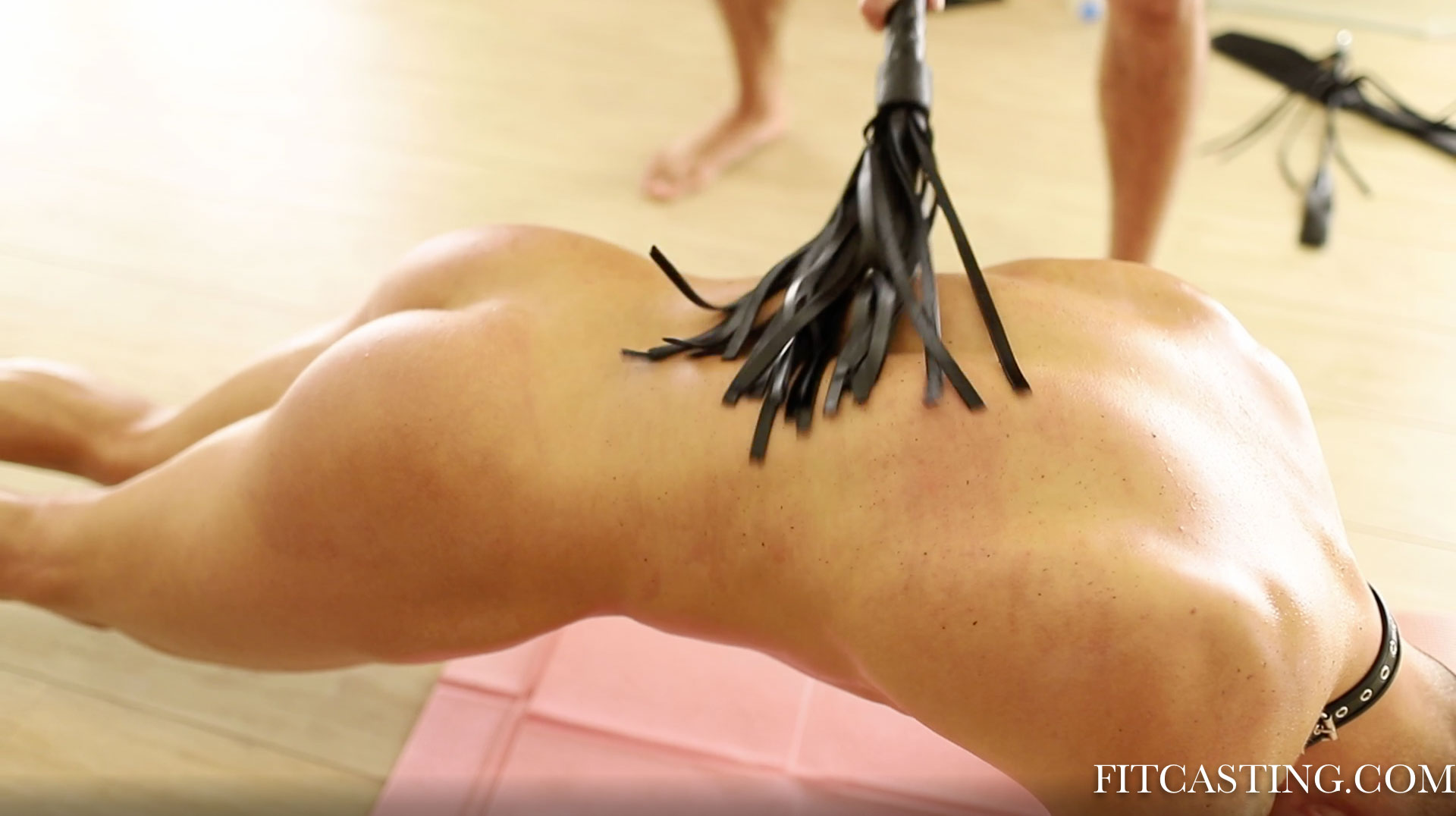 After every exercise, Dima seems to find yet another body part or muscle group that Jony failed to present properly. This means that the boy is punished after every set – usually targeting a different muscle group. Dima also likes to make the boy assume some sort of stress pose or make him perform some physical exercise like push-ups or squats as he administers the punishment. This causes more exhaustion, causing the boy making more mistakes, which again means more punishments.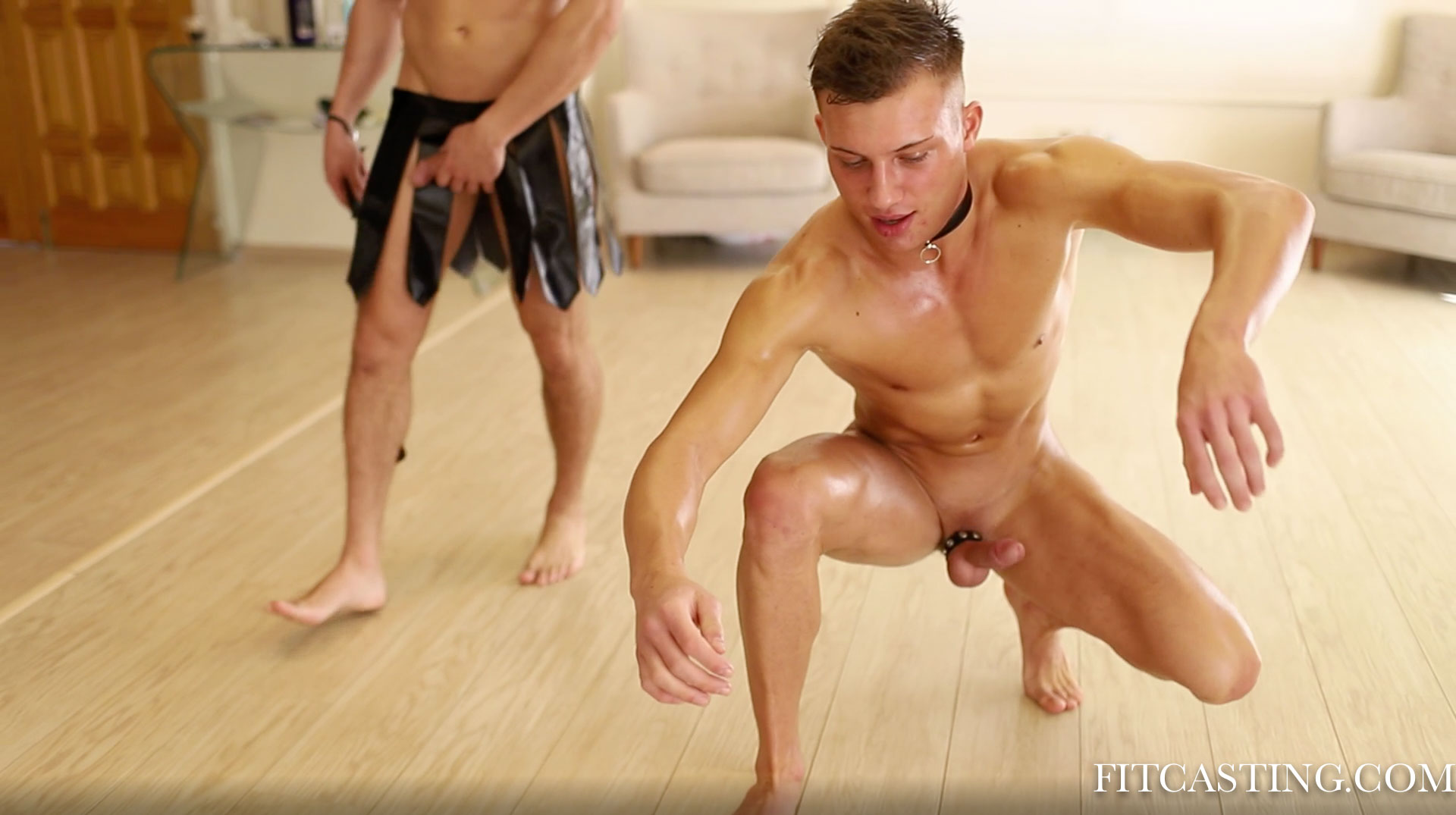 In a while, the boy is covered in sweat and whip marks. But his performance is thoroughly entertaining. The boy is focused and humble, he really puts on a spirited show, making the animals that he depicts come alive. He also demonstrates incredible stamina: his cock stays rock hard, showing respect and focus. It is then when Dima decides that sweat and whipmarks is not all that he wants to see the boy covered.
You know what follows. Yes, the boy is made to cum and he is not allowed to clean himself. He continues his performance while his lower abs and pubic area is covered with cum.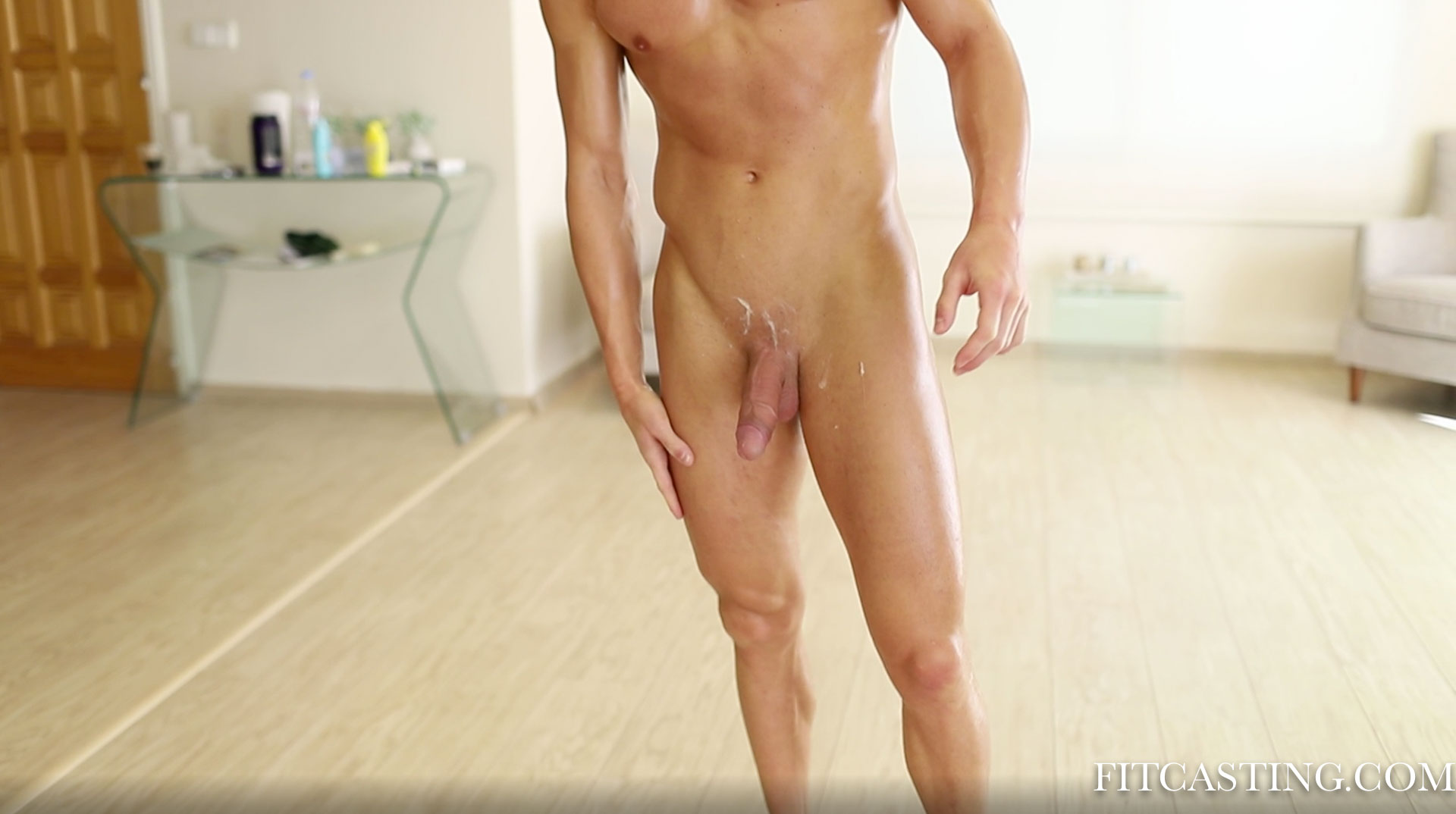 This training is probably the most intense Animal Kingdom Workouts that we have ever filmed. The boy's supreme performance and innovative punishments make this a really enjoyable treat. Like the "Windmill" – a punishment where a kneeling boy is told to attach 10 clothepins on his chest and keep moving his arms for maximum effect.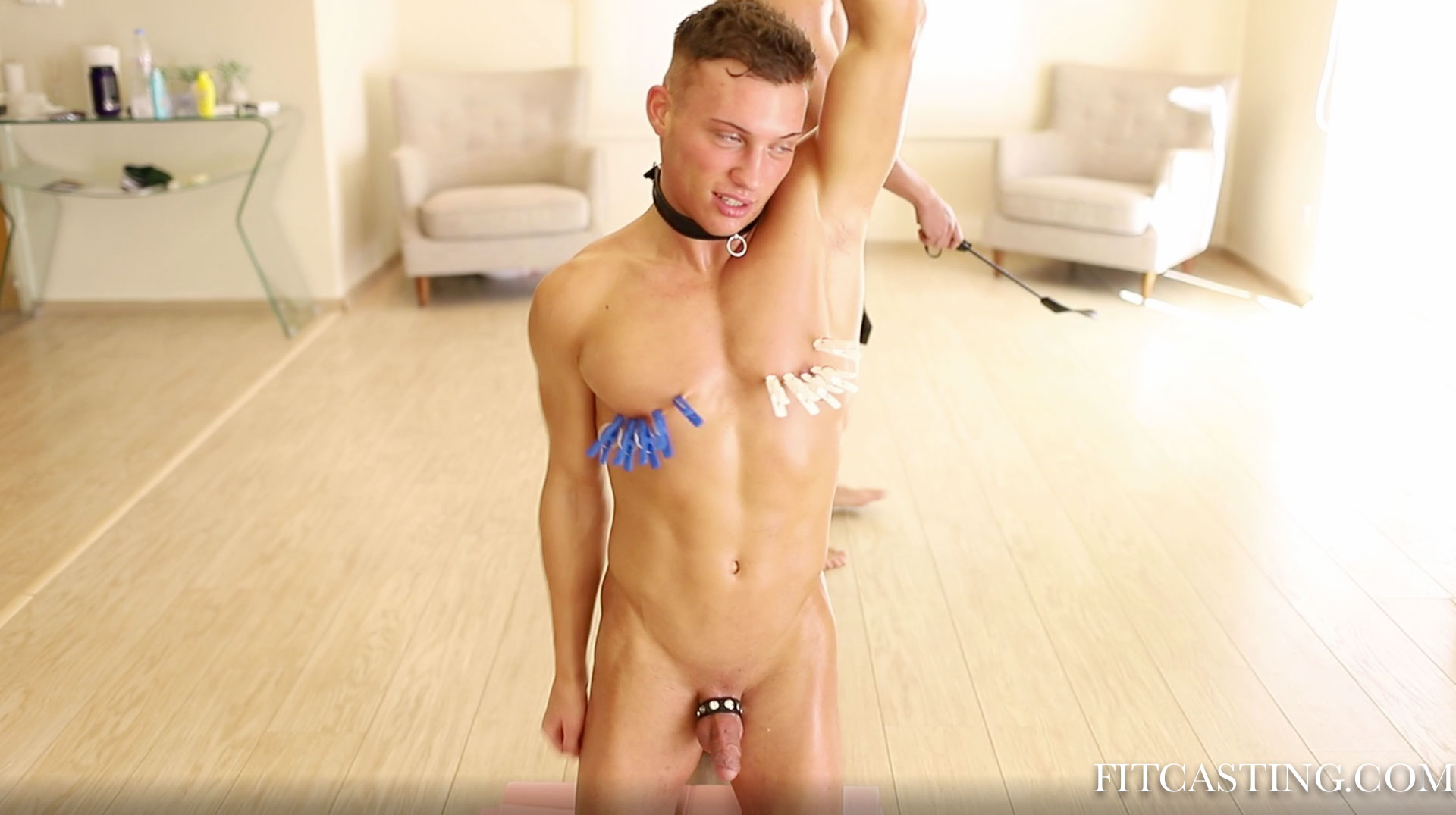 Naturally, this is followed up by presentation of the chest under whip.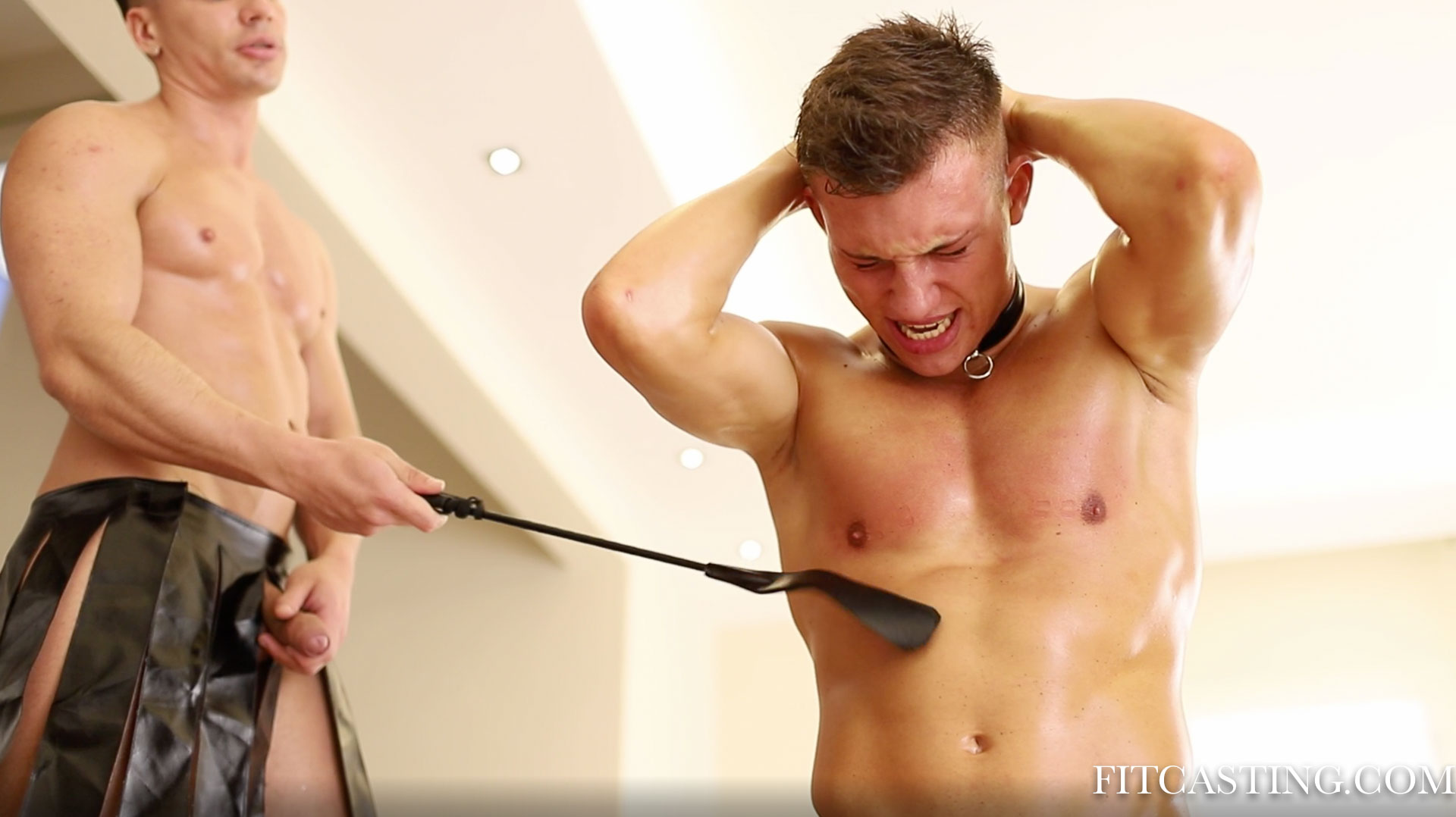 At the end the boy is made to cum again. As he is so exhausted, Dima decides to "help" him by tying him in a presentable position, so that we can all admire the view. Since the boy's arms are tied, it is Dima who needs to bring the boy to climax.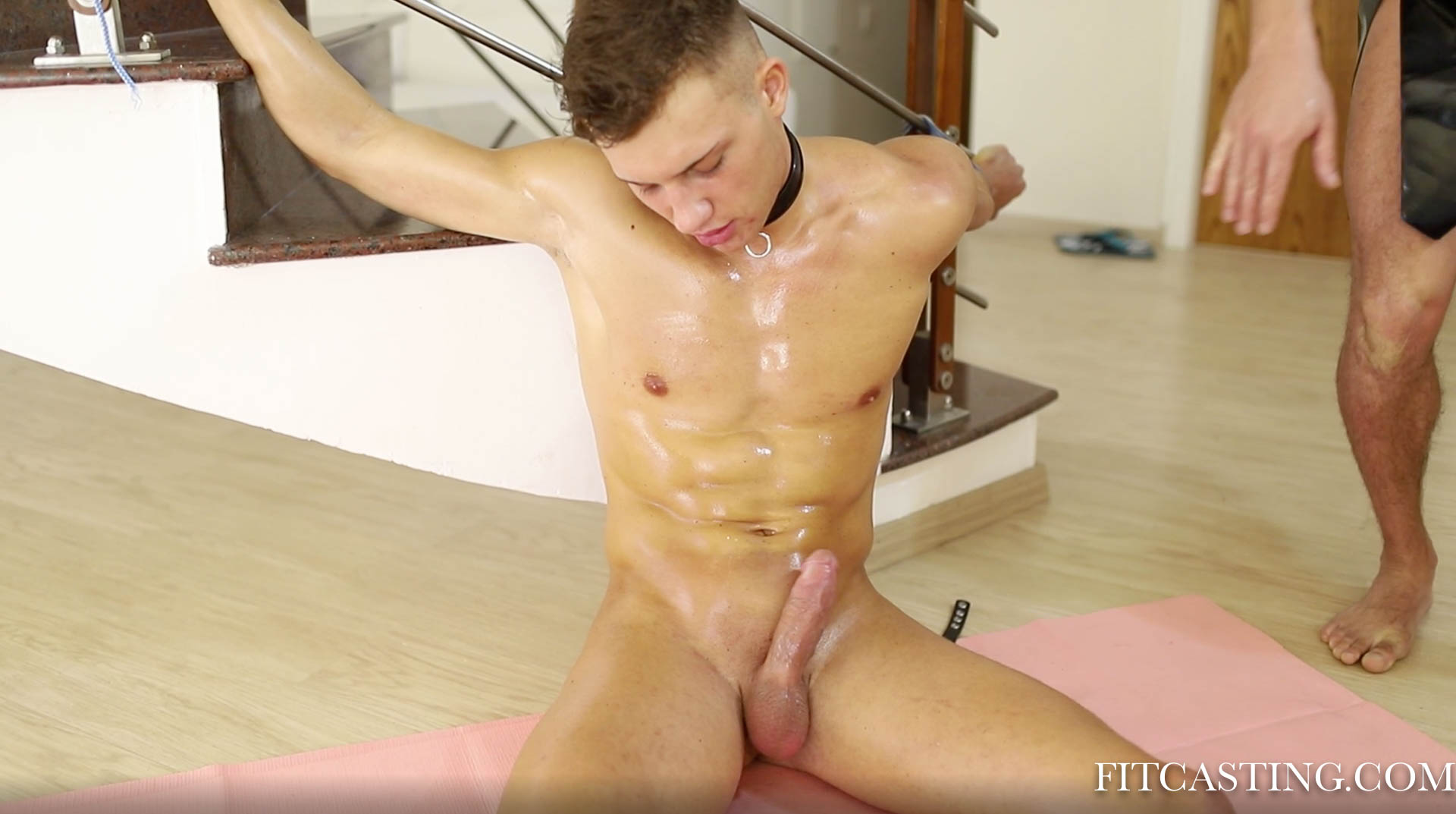 Jony: Animal Kingdom Challenge is now available for downloading at our shop. Please follow the link below:
https://shop.fitcasting.com/movie/jony-animal-kingdom-challenge/
We will also publish a video preview of the movie in he coming weekend!
14 February 2022
Gleb: Shiiko Dachi Punishment 6
Anton: First Casting 10
Birthday Special: Gladiator Games 46
Jony: Abs and Glutes Training 3
15 February 2022
Anton: First Casting 11
Birthday Special: Gladiator Games 47
Domantas: Master's Birthday Gift 12
Dima S and Yaroslav: Gladiator Arena Fight 7
16 February 2022
Gleb: Shiiko Dachi Punishment 7
Anton: First Casting 12
Birthday Special: Gladiator Games 48
Jony: Abs and Glutes Training 4
17 February 2022
Anton: First Casting 13
Birthday Special: Gladiator Games 49
Domantas: Master's Birthday Gift 13
Dima S and Yaroslav: Gladiator Arena Fight 8
18 February 2022
Gleb: Shiiko Dachi Punishment 8
Anton: First Casting 14
Birthday Special: Gladiator Games 50
Jony: Abs and Glutes Training 5
19 February 2022
Dima T and Gary: Gladiator Abs Training 21
Dima T and Gary: Gladiator Abs Training 22
Tommy: Rickshaw Boy Challenge 17
Tommy: Rickshaw Boy Challenge 18
20 February 2022
Dima T and Gary: Gladiator Abs Training 23
Dima T and Gary: Gladiator Abs Training 24
Tommy: Rickshaw Boy Challenge 19 – END
Jony: Animal Kingdom Workout Preview