Dima's performance as a trainer in Gladiator Abs Training with Gary was not satisfactory. Dima is too soft: he is not built for being a trainer, he clearly feels himself better under the whip as a trainee. So, as a punishment for being too soft on Gary, we reverse the roles.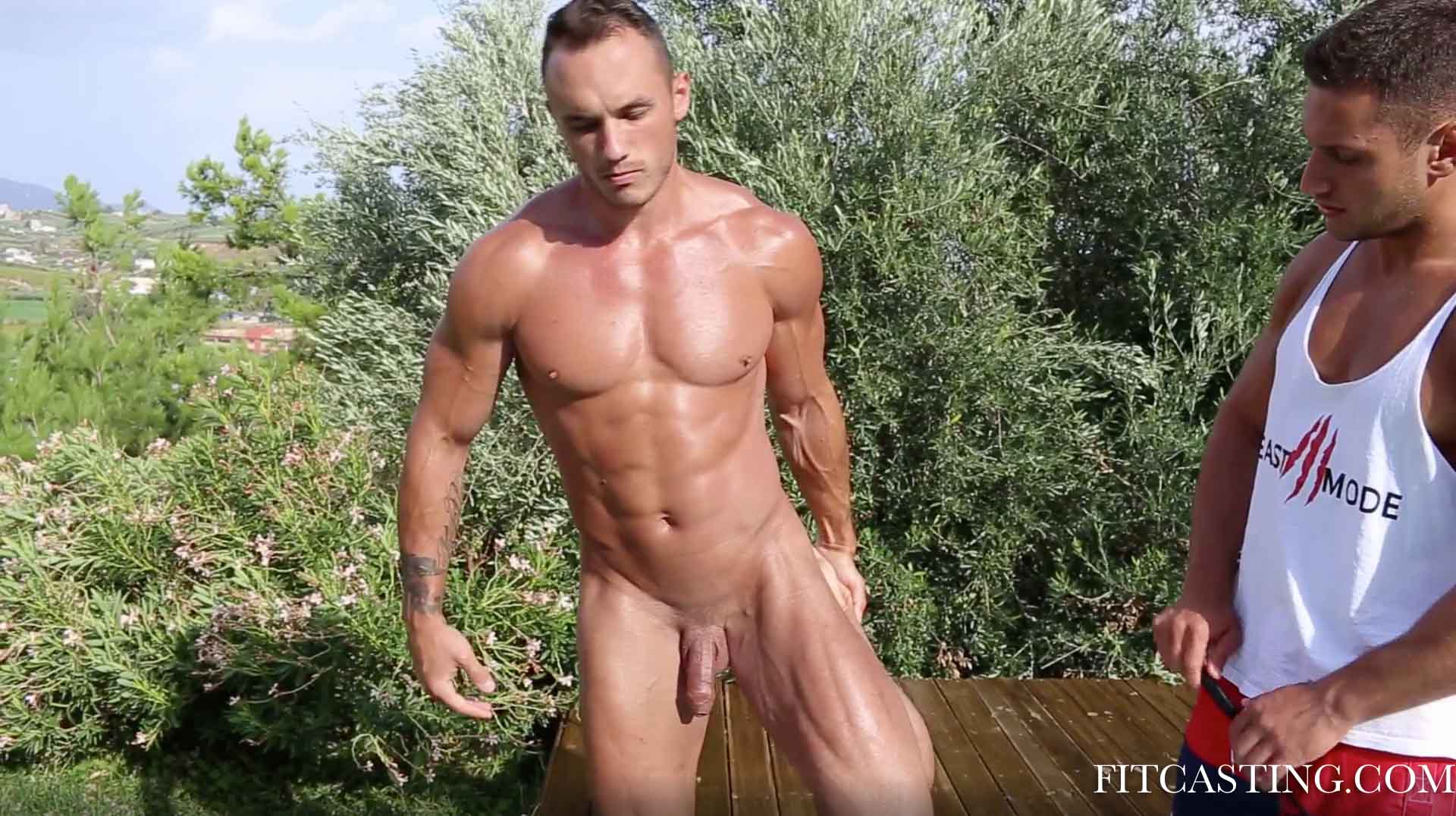 It is now Gary who holds the whip and Dima who must submit to his training. It is not only a chance for Gary to take to revenge for whatever punishments Dima was able to come up with. It is Gary's chance to show how a proper trainer keeps his boy on a very tight leash.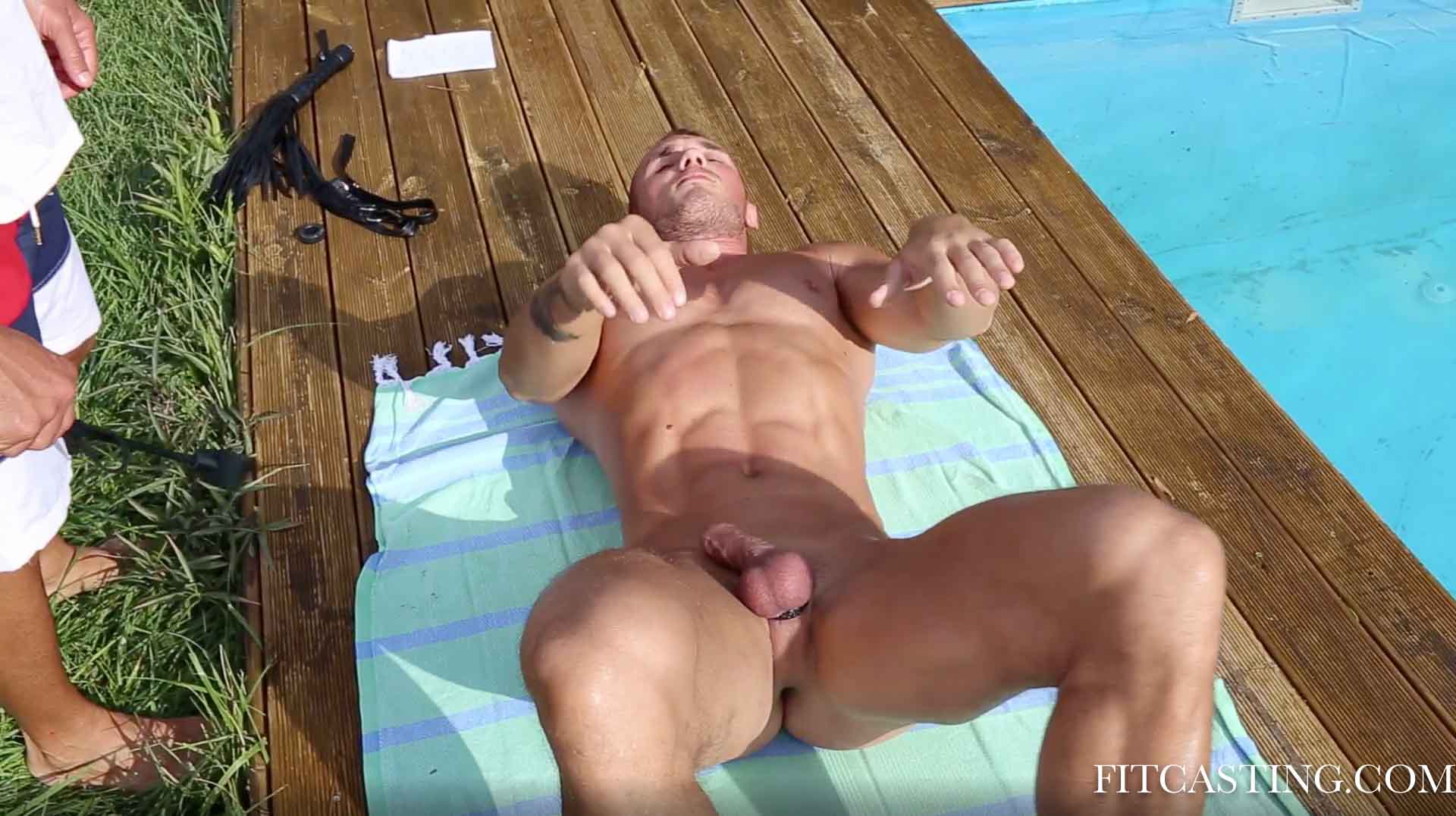 We allow Gary to wear clothes (at least in the beginning of the training) while Dima must exercise completely nude: the only item he is allowed to wear is a very tight cockring.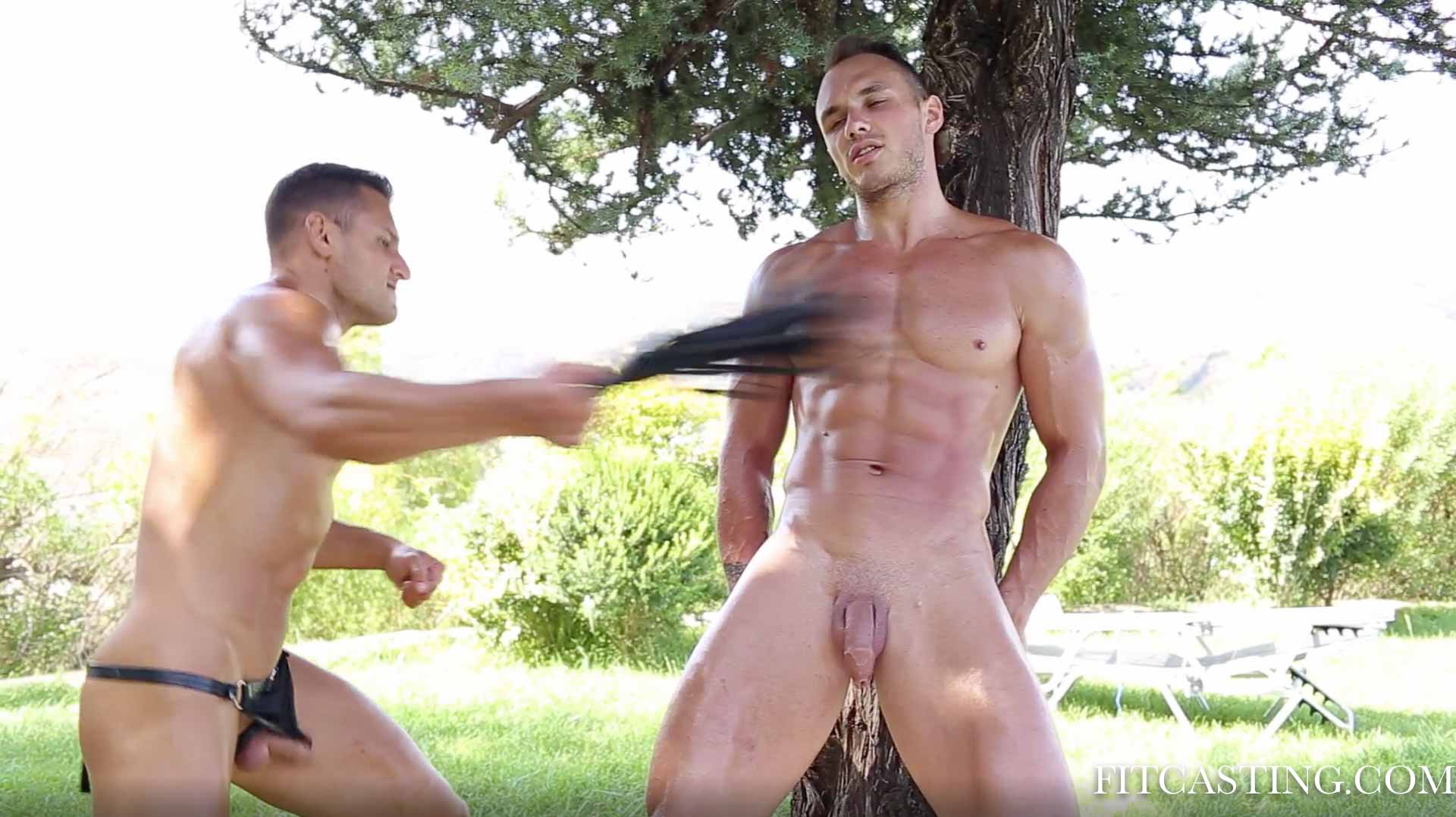 The training routine is called "The Abs Torment Workout" meaning that the boy must keep working out his abs as he is constantly punched an whipped. On the abs of course. For this film, we decided to make use of beautiful Greek scenery – the whipping post where Dima received his torment, was an old olive tree.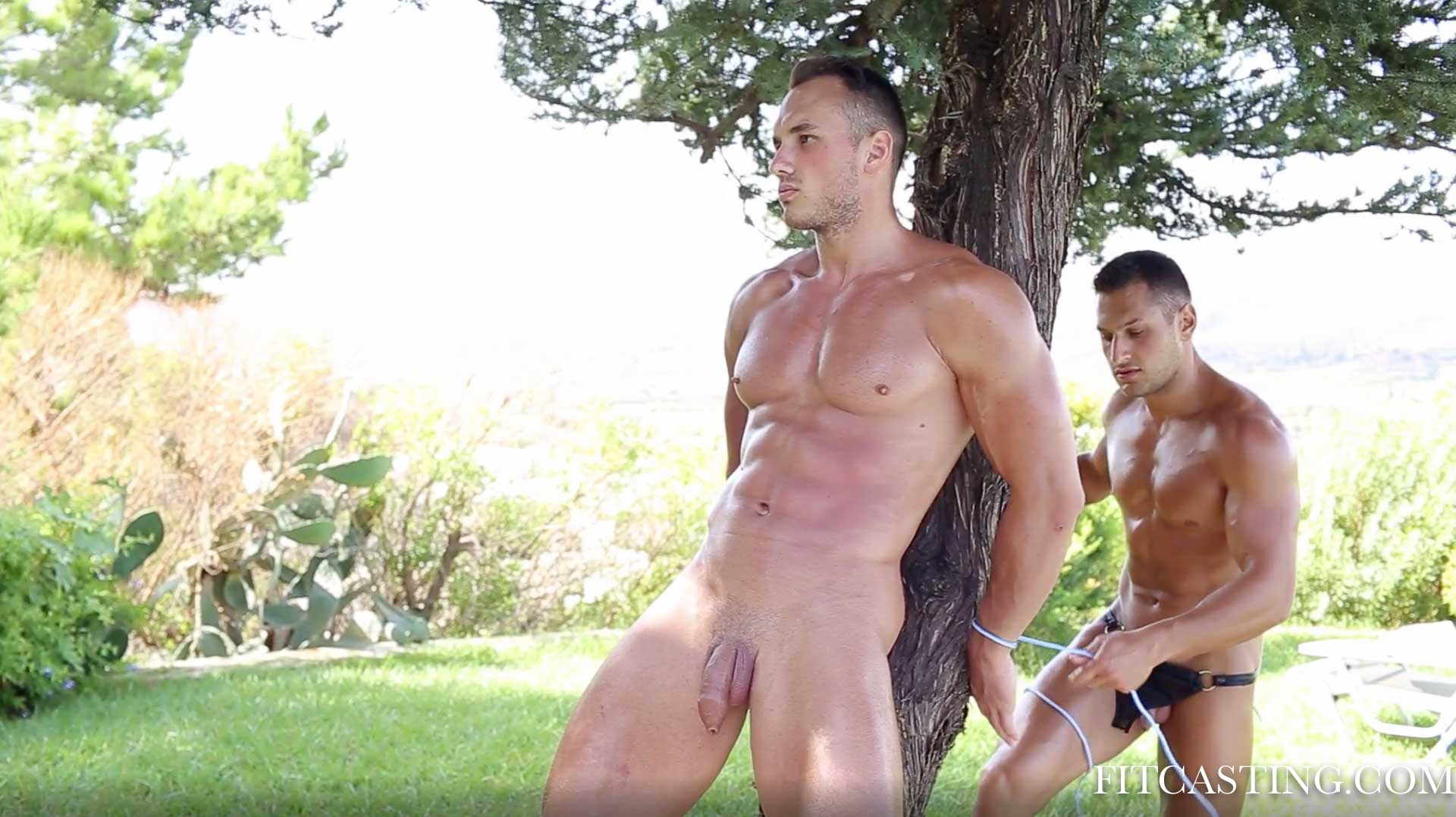 The thorny olive tree was too uncomfortable for Dima to present his abs properly for whipping. As he rested his back against the tree he started to move and wiggle. To help the boy keep his correct pose, Gary decided to use the rope: tying Dima firmly to the trunk of the tree.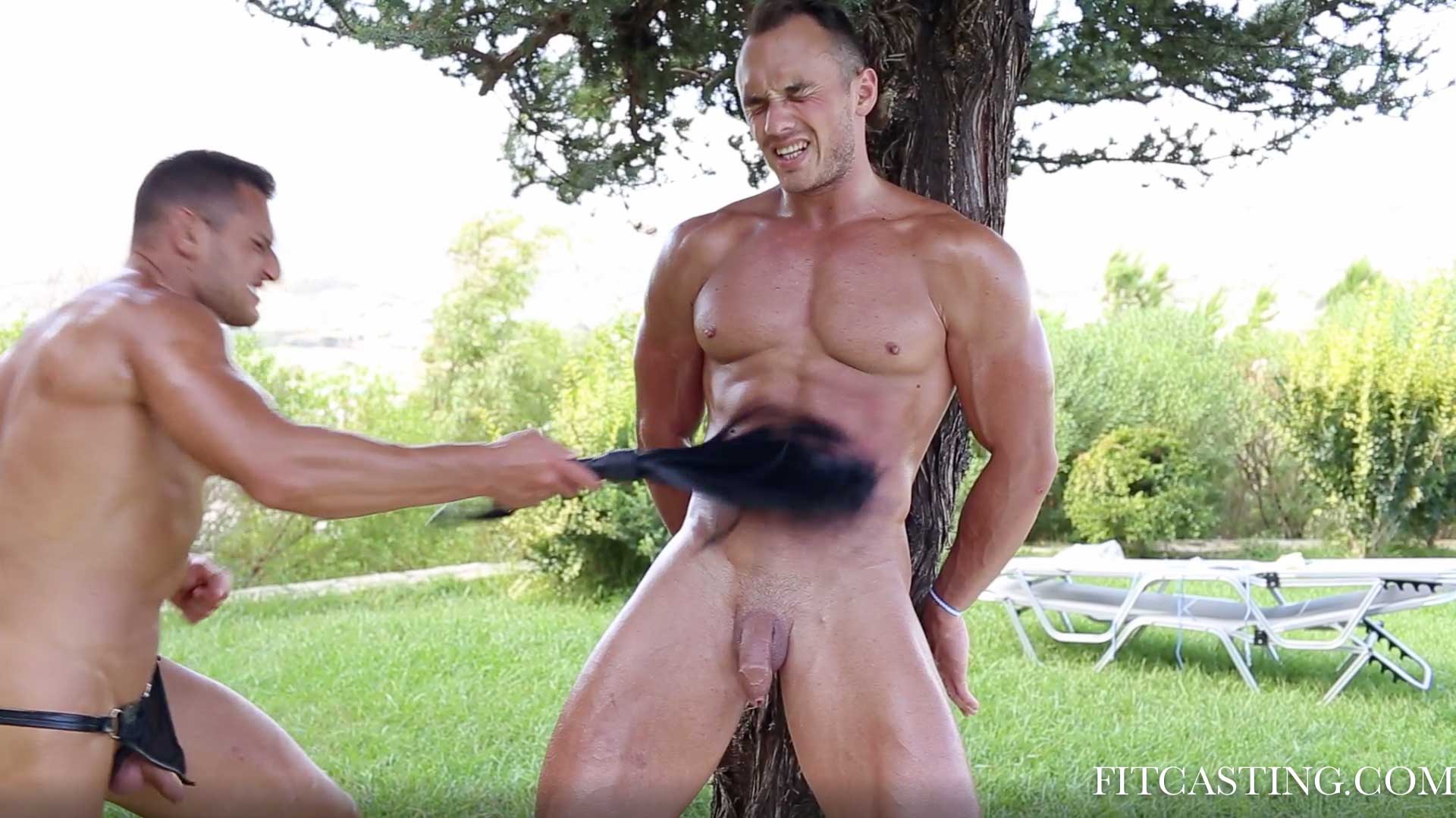 Dima's strong abs are now completely defenceless and fully exposed to Gary's whip.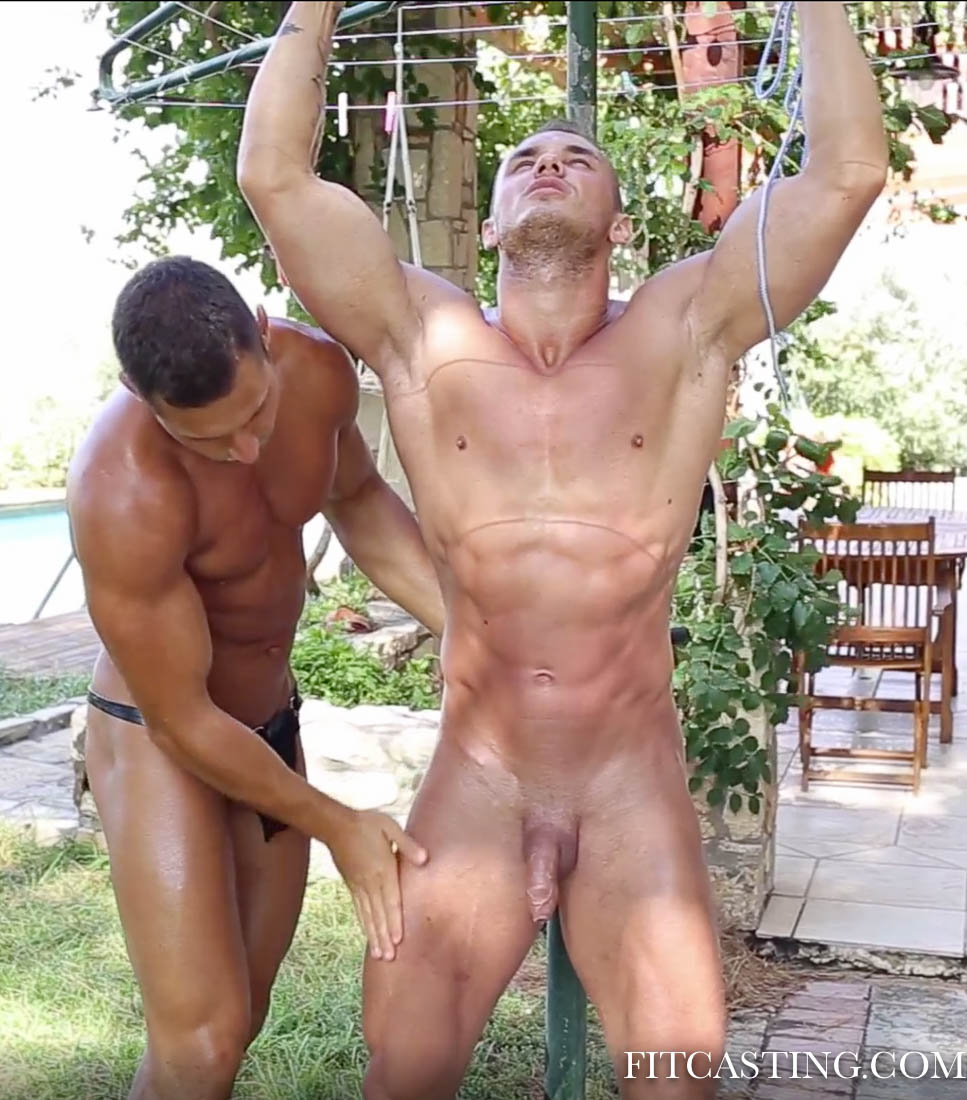 Gary takes his job as a trainer very seriously, his lashes are so hard that it gives him a workout, too. Dima takes his punishment stoically  -he is in his element. This is a hot training set in a beautiful environment. We hope you will enjoy this hard routine.
Here is the rest of the program for the next week:
28 March 2022
Gleb: Shiiko Dachi Punishment 12
Anton: First Casting 20
Jony: Abs and Glutes Training 9
Hot Spring Special: Gary, Jony and Tommy in Cock Training 2
29 March 2022
Anton: First Casting 21
Domantas: Master's Birthday Gift 16
Dima S and Yaroslav: Gladiator Arena Fight 12
Hot Spring Special: Gary, Jony and Tommy in Cock Training 3
30 March 2022
Gleb: Shiiko Dachi Punishment 13
Anton: First Casting 22
Jony: Abs and Glutes Training 10
Hot Spring Special: Gary, Jony and Tommy in Cock Training 4
31 March 2022
Anton: First Casting 23
Domantas: Master's Birthday Gift 17
Dima S and Yaroslav: Gladiator Arena Fight 13
Hot Spring Special: Gary, Jony and Tommy in Cock Training 5
1 April 2022
Gleb: Shiiko Dachi Punishment 14
Anton: First Casting 24
Dima S and Yaroslav: Gladiator Arena Fight 14
Jony: Abs and Glutes Training 11
2 April 2022
Dima T and Gary: Abs Torment 3
Dima T and Gary: Abs Torment 4
Alex: Labours of Hercules 3
Alex: Labours of Hercules 4
3 April 2022
Dima T and Gary: Abs Torment 5
Dima T and Gary: Abs Torment 6
Alex: Labours of Hercules 5
Alex: Labours of Hercules 6