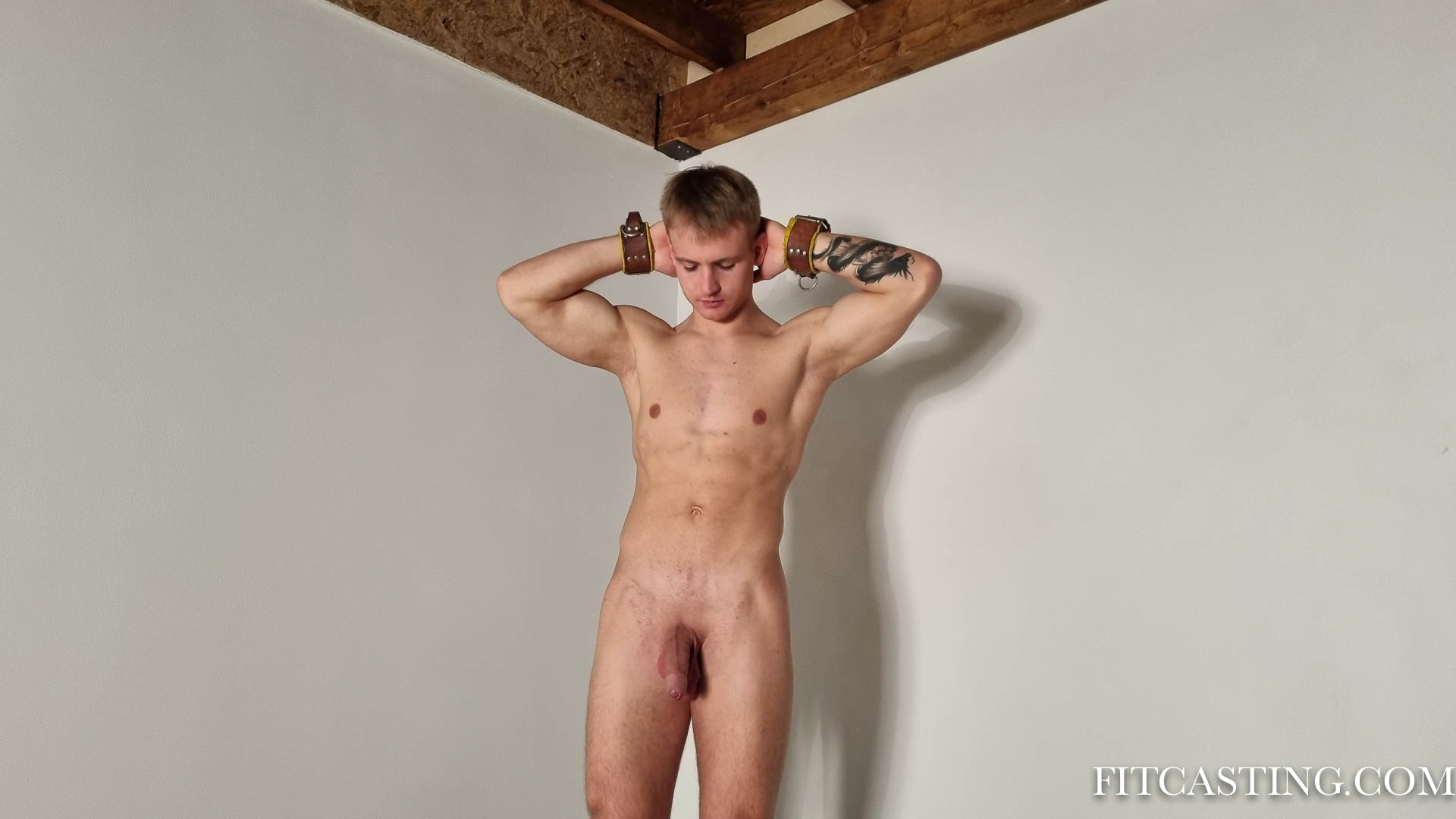 It is going to happen in the first weekend of October: Domantas will be standing naked on a podium being "auctioned" to become a slave. The fantasy workout "Slaves of a Mine" was a suggestion by one of our members and we wanted to try it out specifically with Domantas whom we have used also before to test out new workout routines.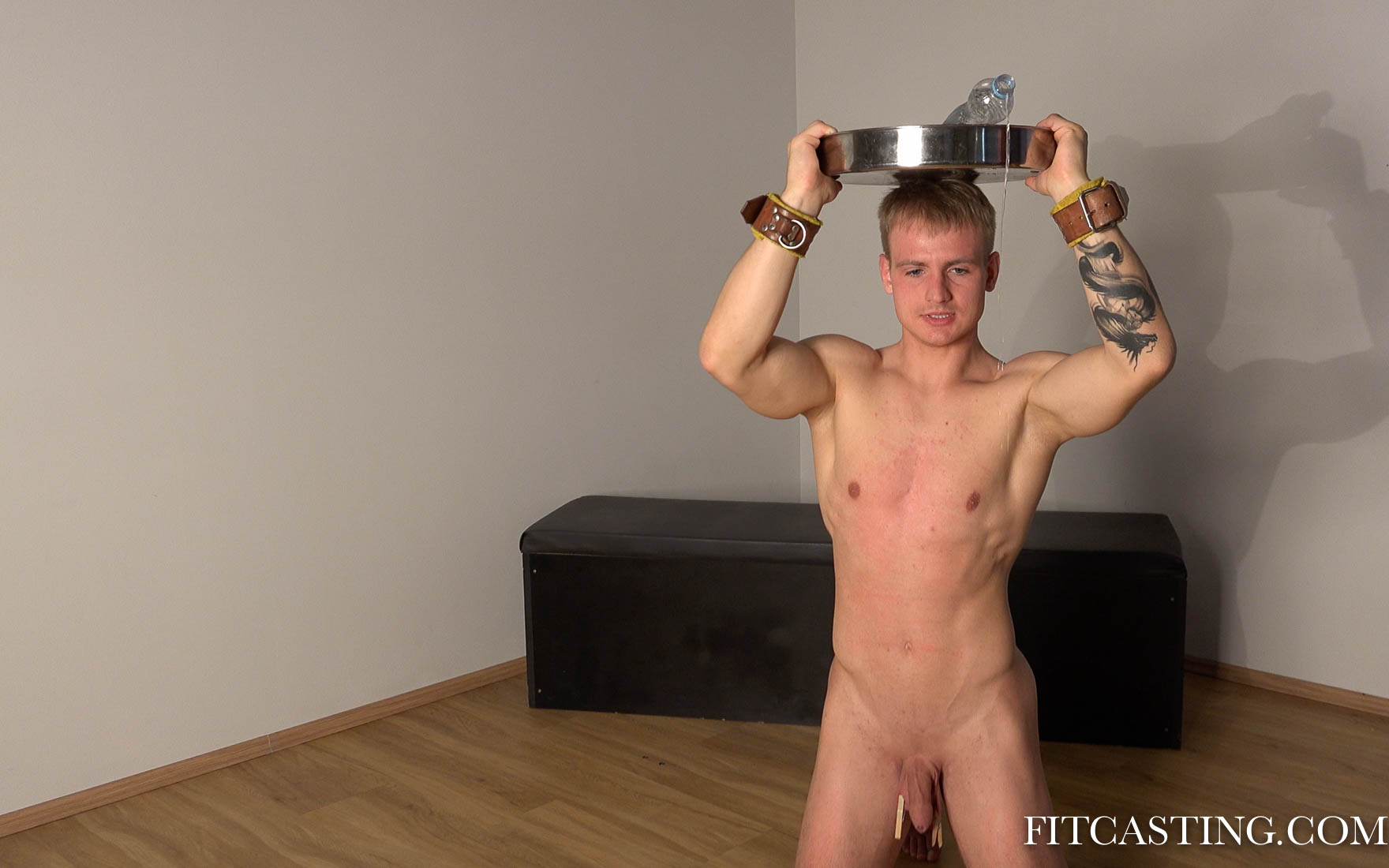 The "Slave Market" segment of the training is relatively long – the buyer wants to make sure that he gets good value for money. For us, it was also another milestone in a long journey that Domantas has done with us. Initially shy even to come out of his shorts, not to mention underwear the boy is now kneeling on the floor letting himself to be examined by an imaginary "slave trader", clothespins attached to his ballsack.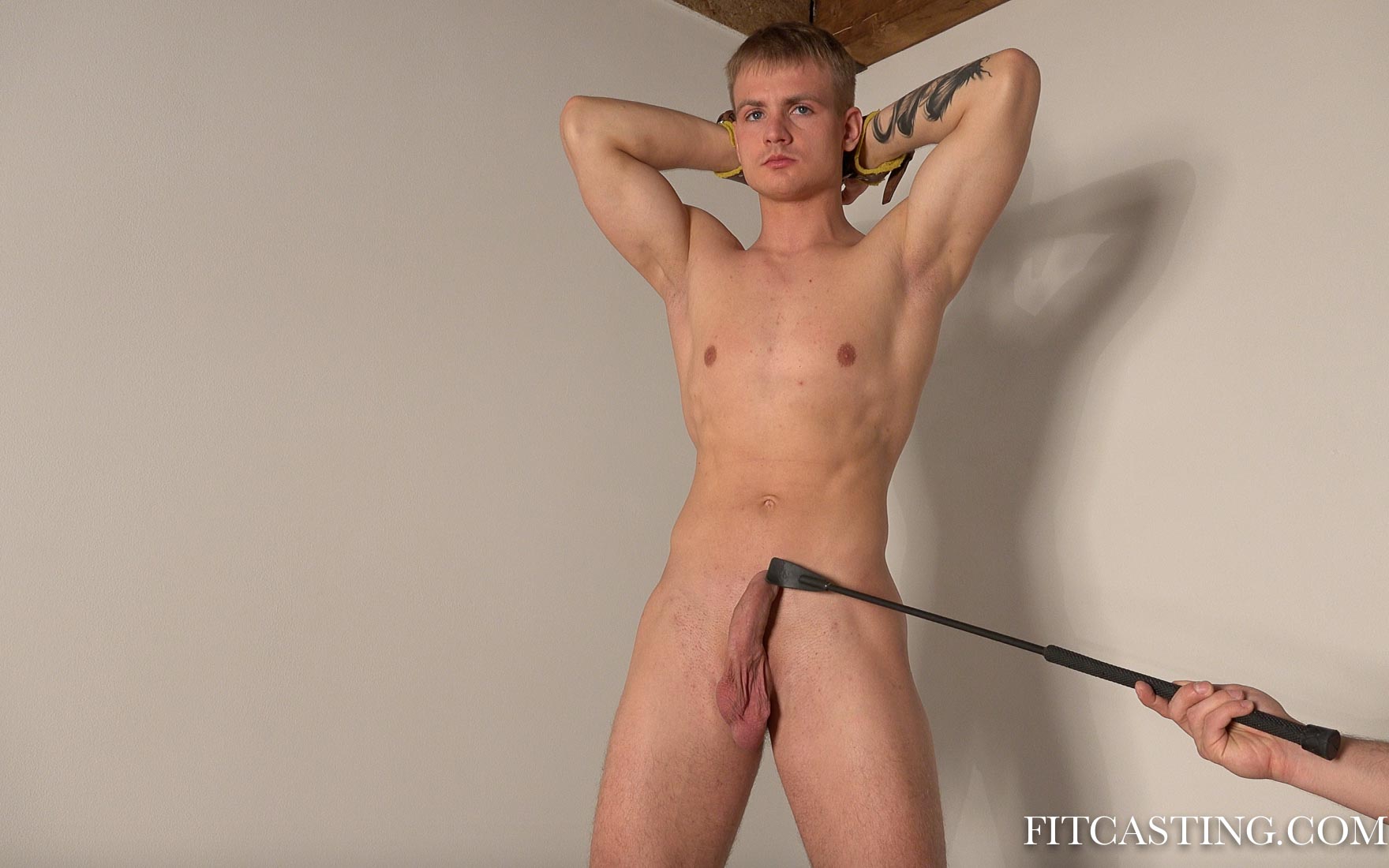 In the training scenario, the boy must play the role of a good slaveboy, who must let the potential buyer examine every part of his body without even moving. We were surprised to see how sensitive his cock was to the touch of a "potential buyer".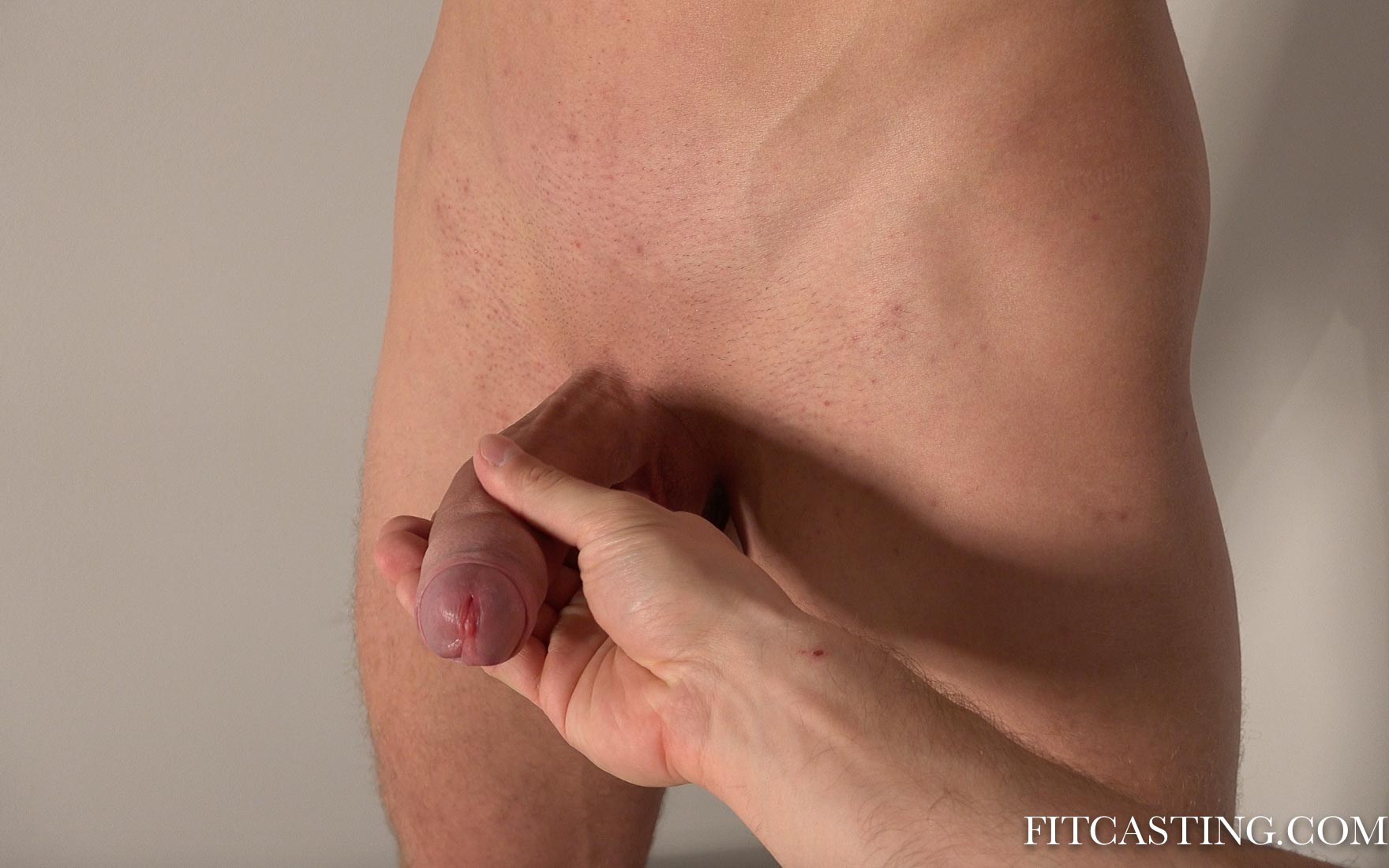 After a few seconds it was throbbing hard in the hand of a man who in the story will become his master.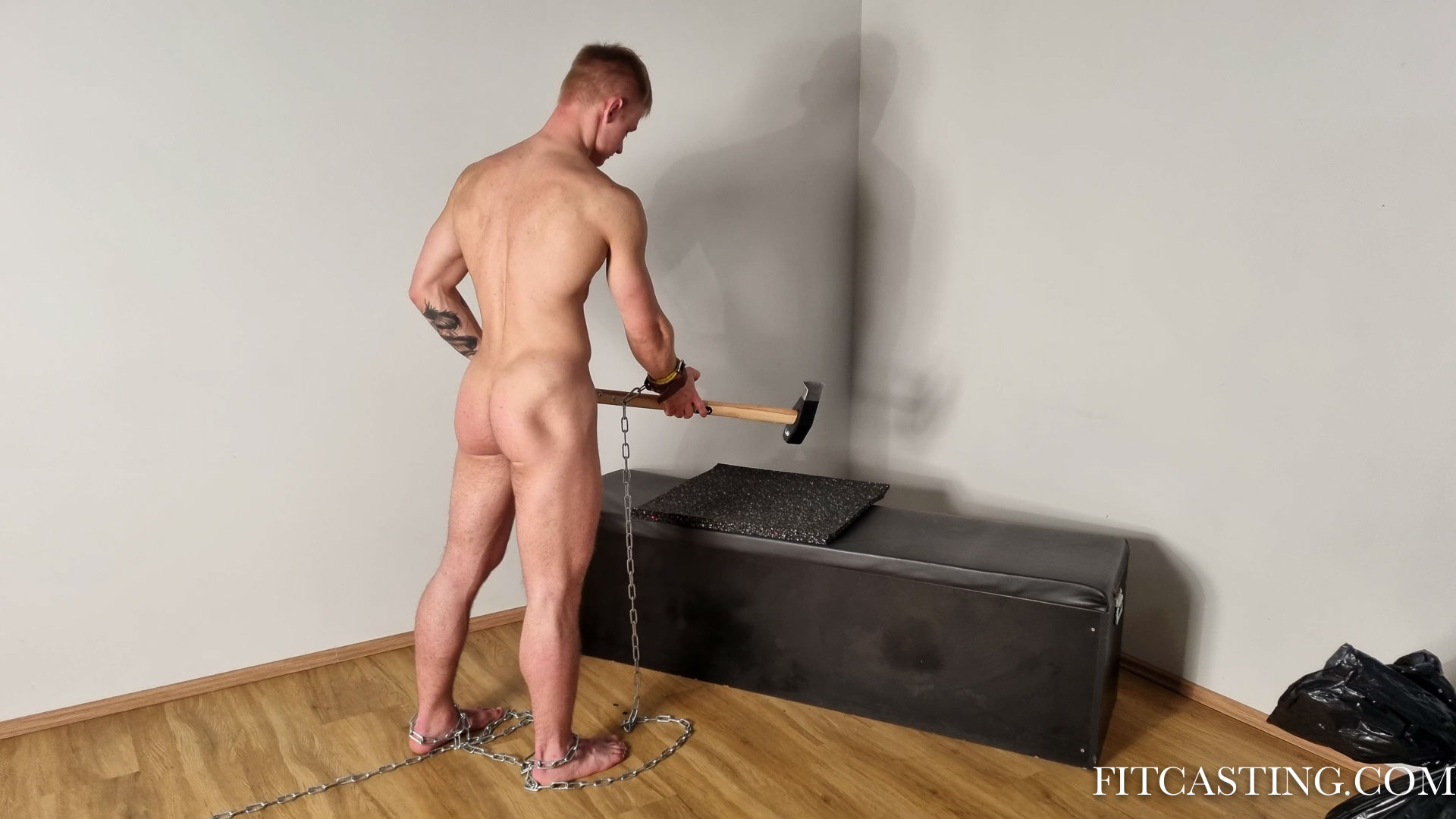 The goal of the training is to test the boy's endurance, playing a fantasy scenario where the boy is sold to slavery in a mine. After initial testing (you can see the preview video that we published earlier), the boy is condemned to work in a mine. The exercise has 3 parts: the Bronze, the Silver and the Gold. Each metal is more precious and harder to dig – that means the exrcise is also turning harder with every phase.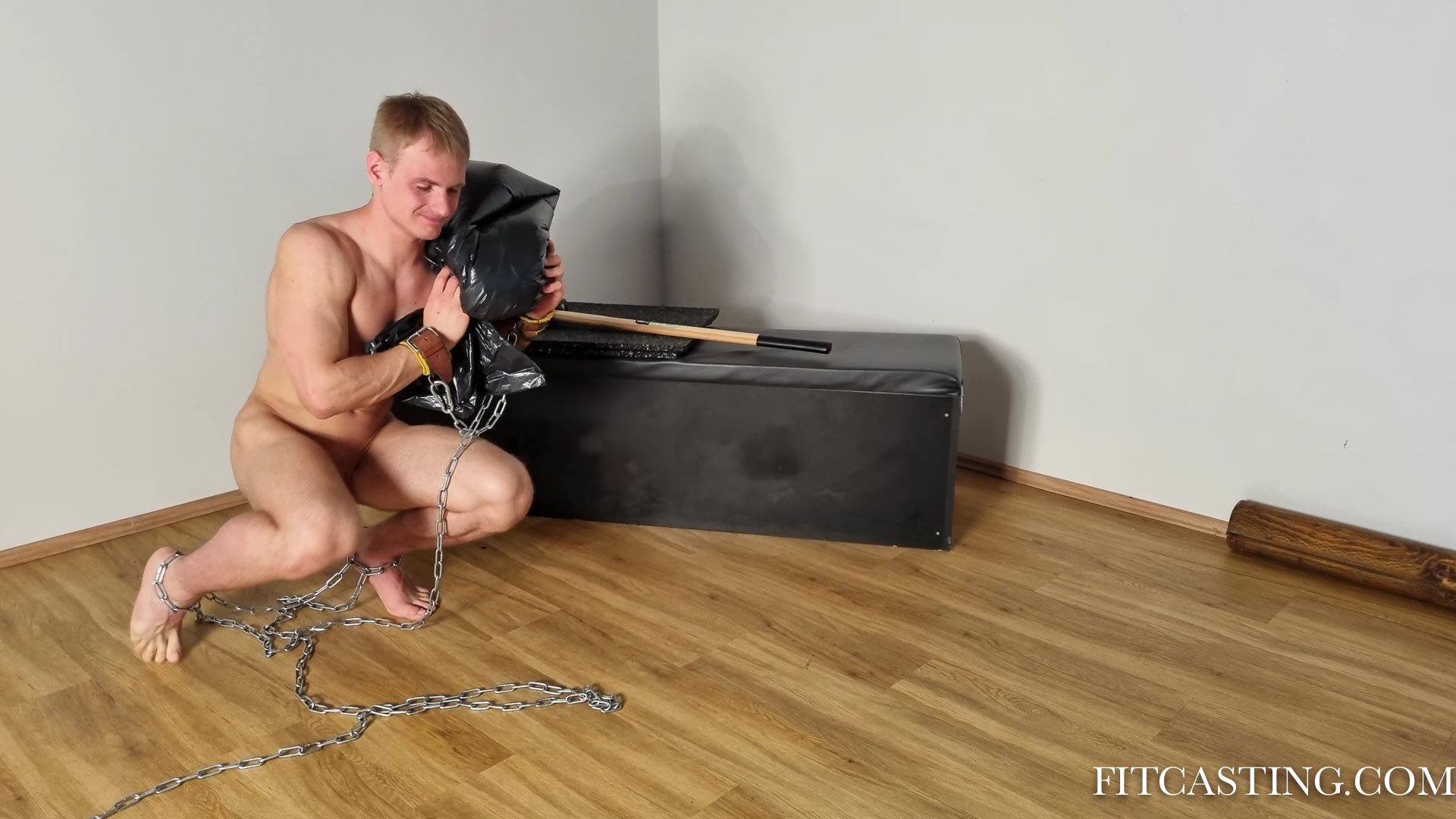 After "digging out" the metal, the shackled boy will have to carry the load out of the mine – the chains will make it harder for him to move the bags.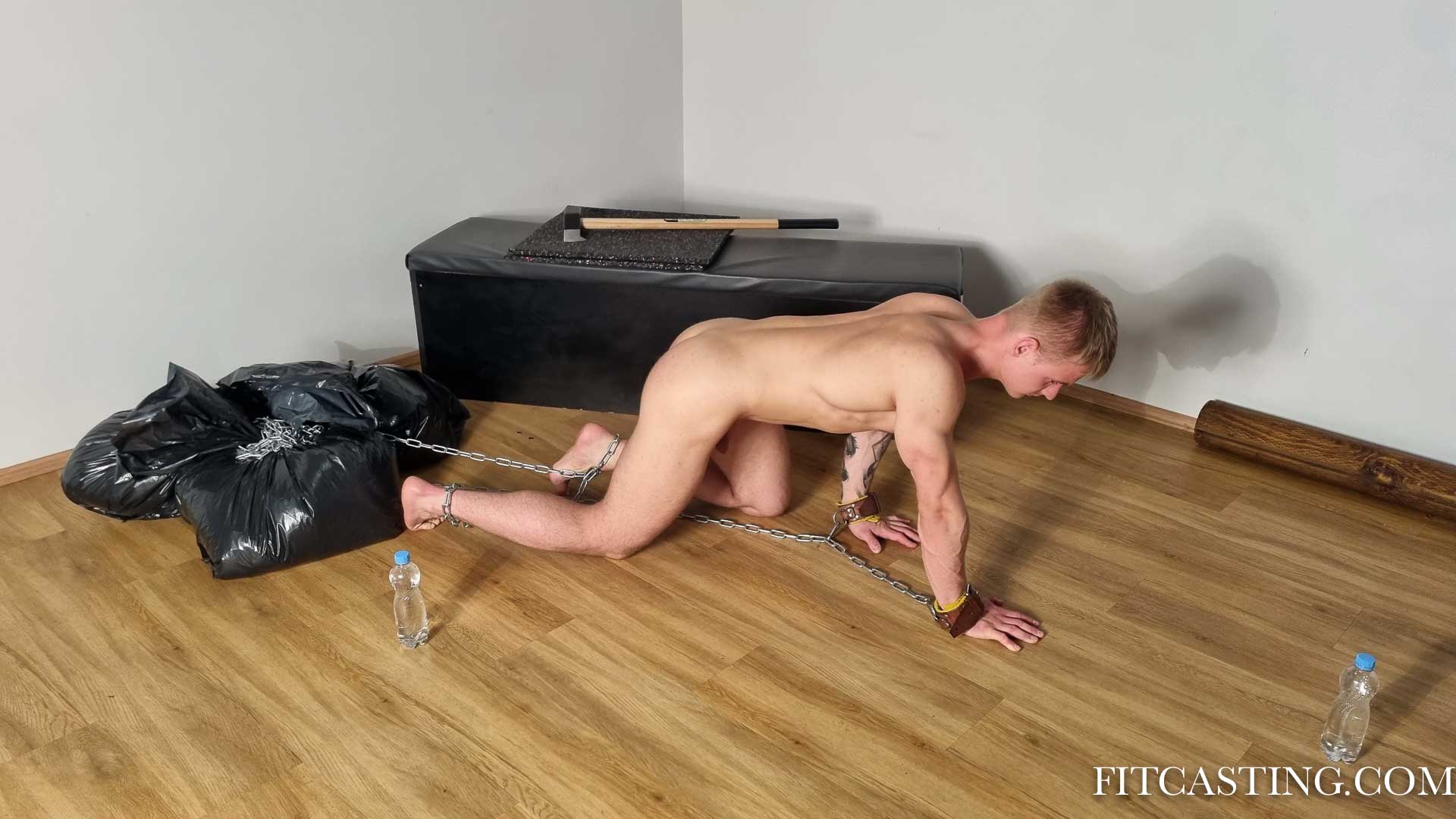 He will then have to pull the load to the warehouse, shackled again and moving on all fours as we can admire the boy's muscles working.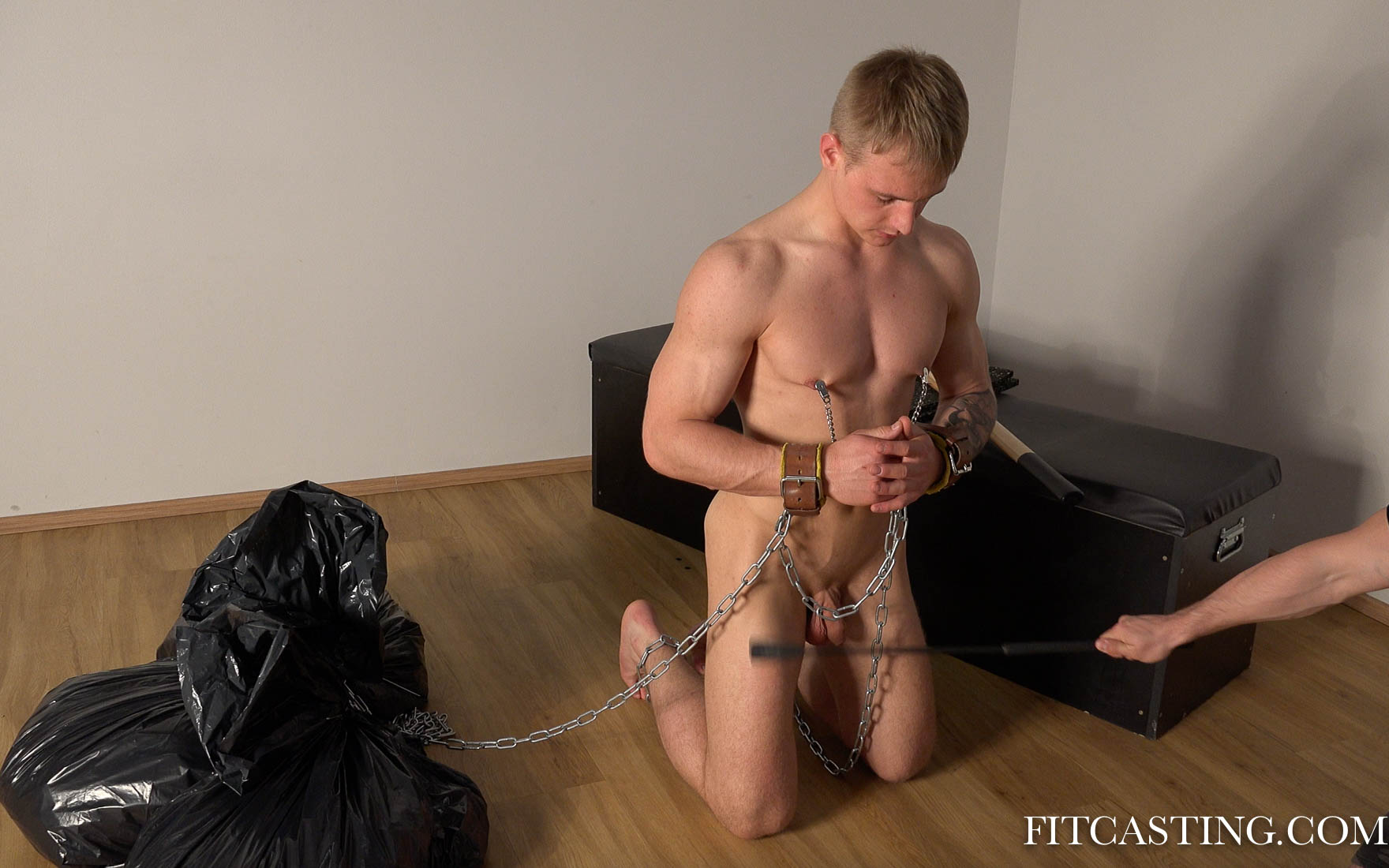 Of course, the boy's life will get harder by every round. Not only will the exercises be more difficult, but we increase his discomfort by adding leg weights or nipple clamps. It is really interesting to hear what you think of this scenario – bear in mind that this is the first shoot and any recommendations will only be helpful. Please write us at agency@fitcasting.com
We have also attached a preview gallery of Domantas as a Slave in a Mine.