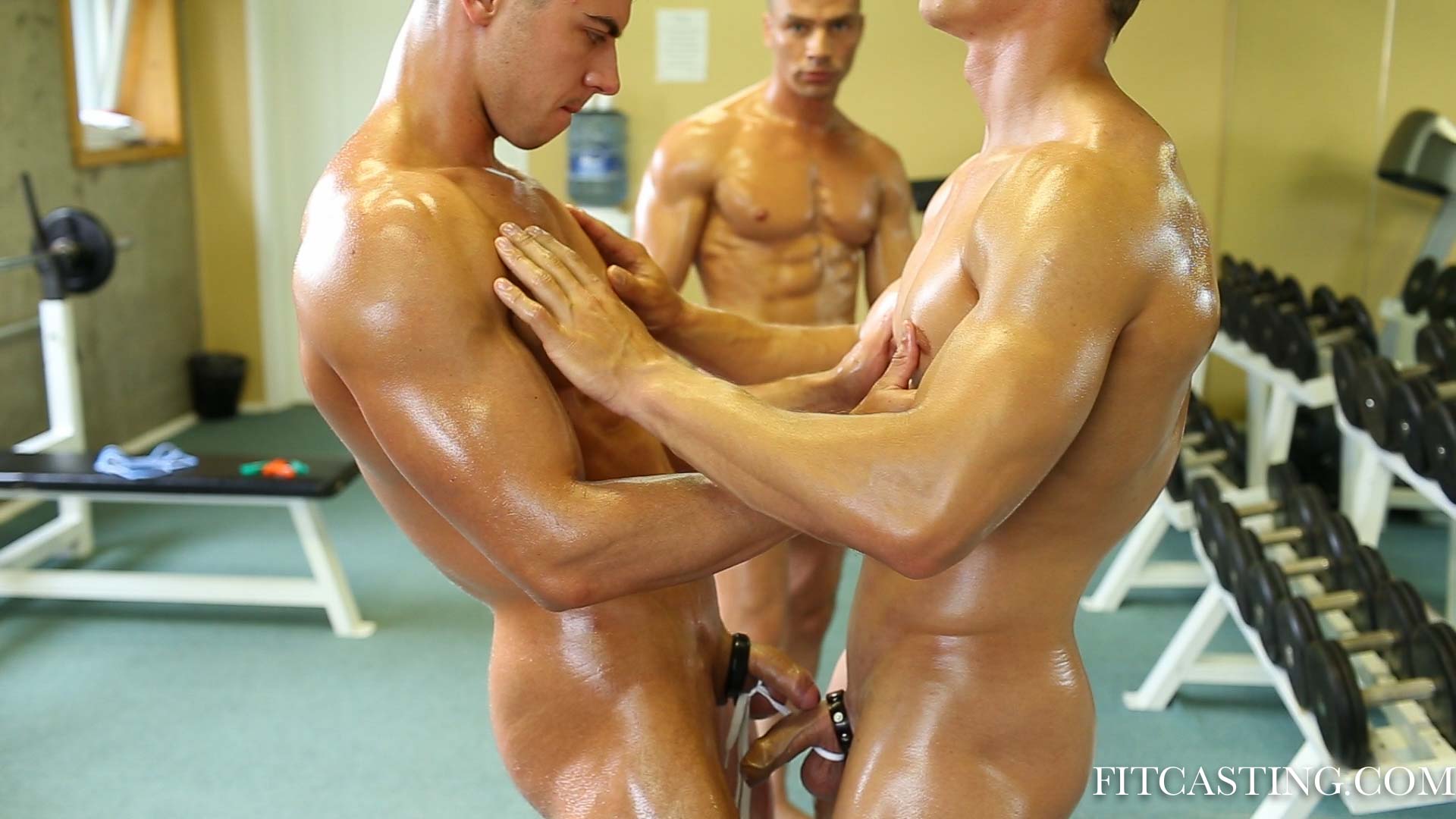 Before we get to Gleb, we are also very happy to announce that the Christmas special with two blond muscle boys Alex and Ilya will start playing on 10 December 2021. Check out the preview of this erotic and exciting session published earlier.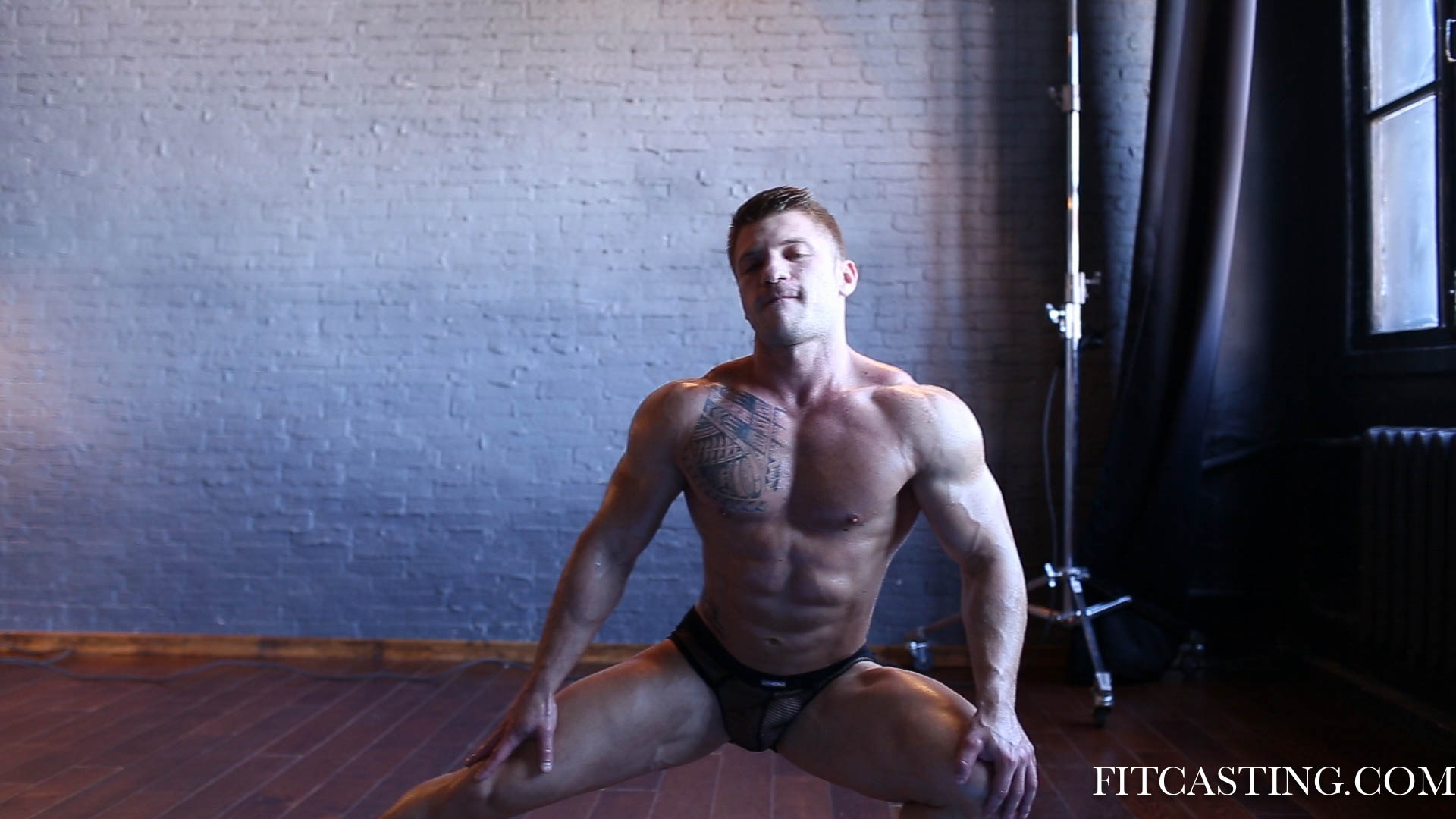 We love displaying Gleb. This time, we have chosen his abs and glutes to be worked out and displayed for our pleasure. The boy is told to start his warm-up. For this we have chosen tight fishnet speedos.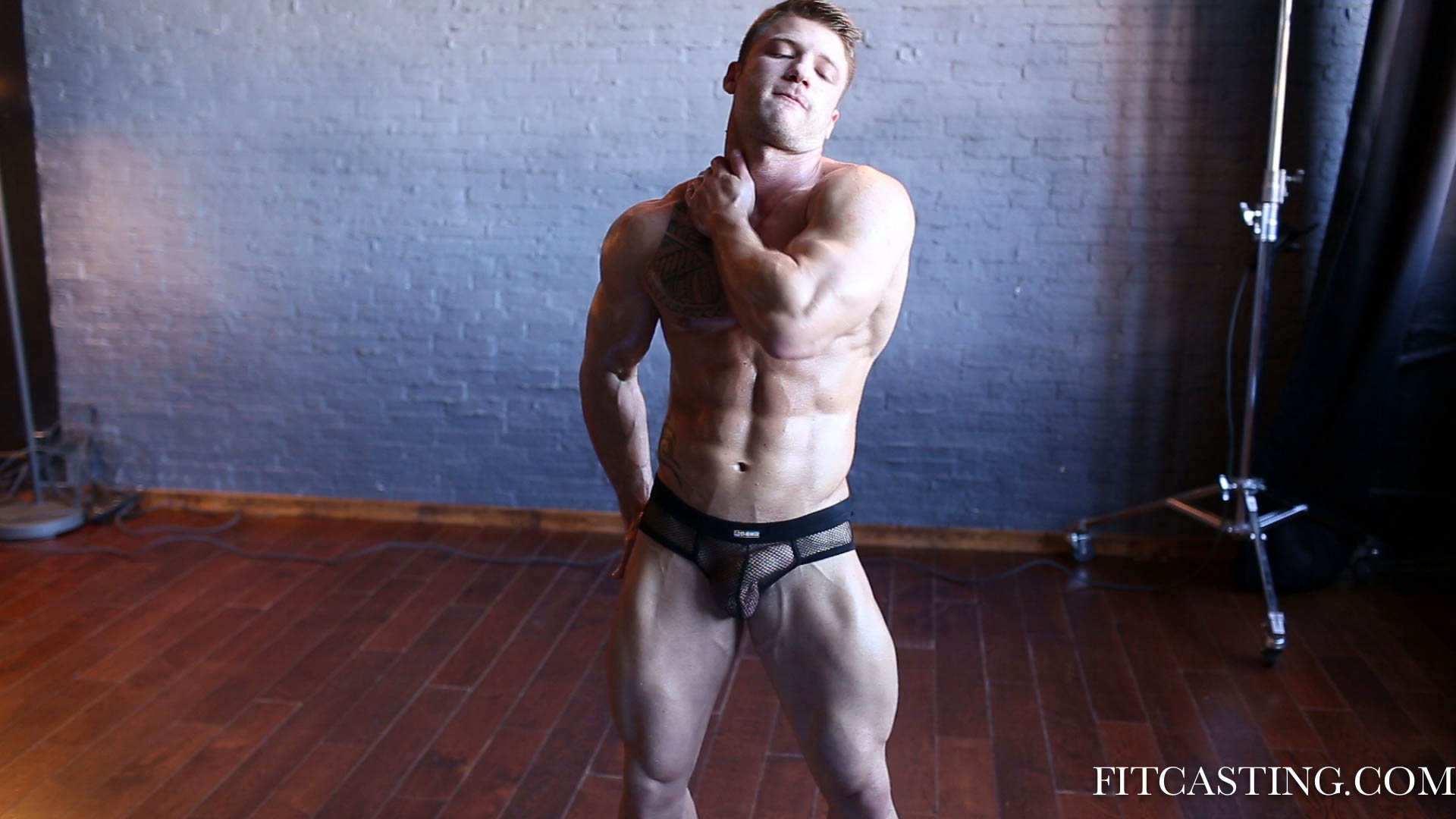 Our choice is clearly uncomfortable for Gleb as the tiny undergarment does a very bad job of containing his massive cock. The boy is almost in pain as he goes through a series of wide stretches and lunges.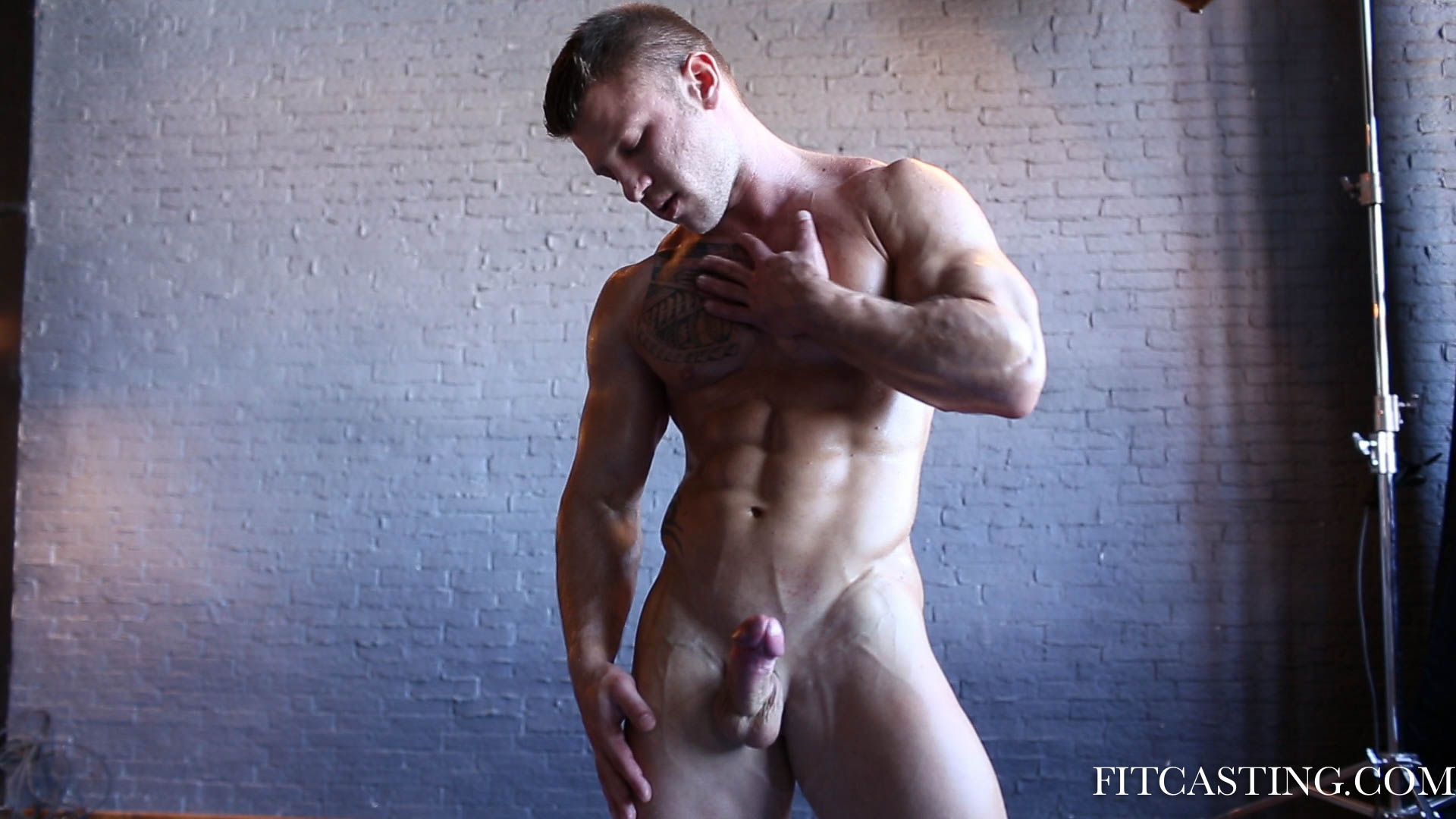 The main part of the training shall be done of course in nude. The boy knows what else he is expected to do: dutifully, he displays his erection. His cock stays hard for most of the session with minimal help.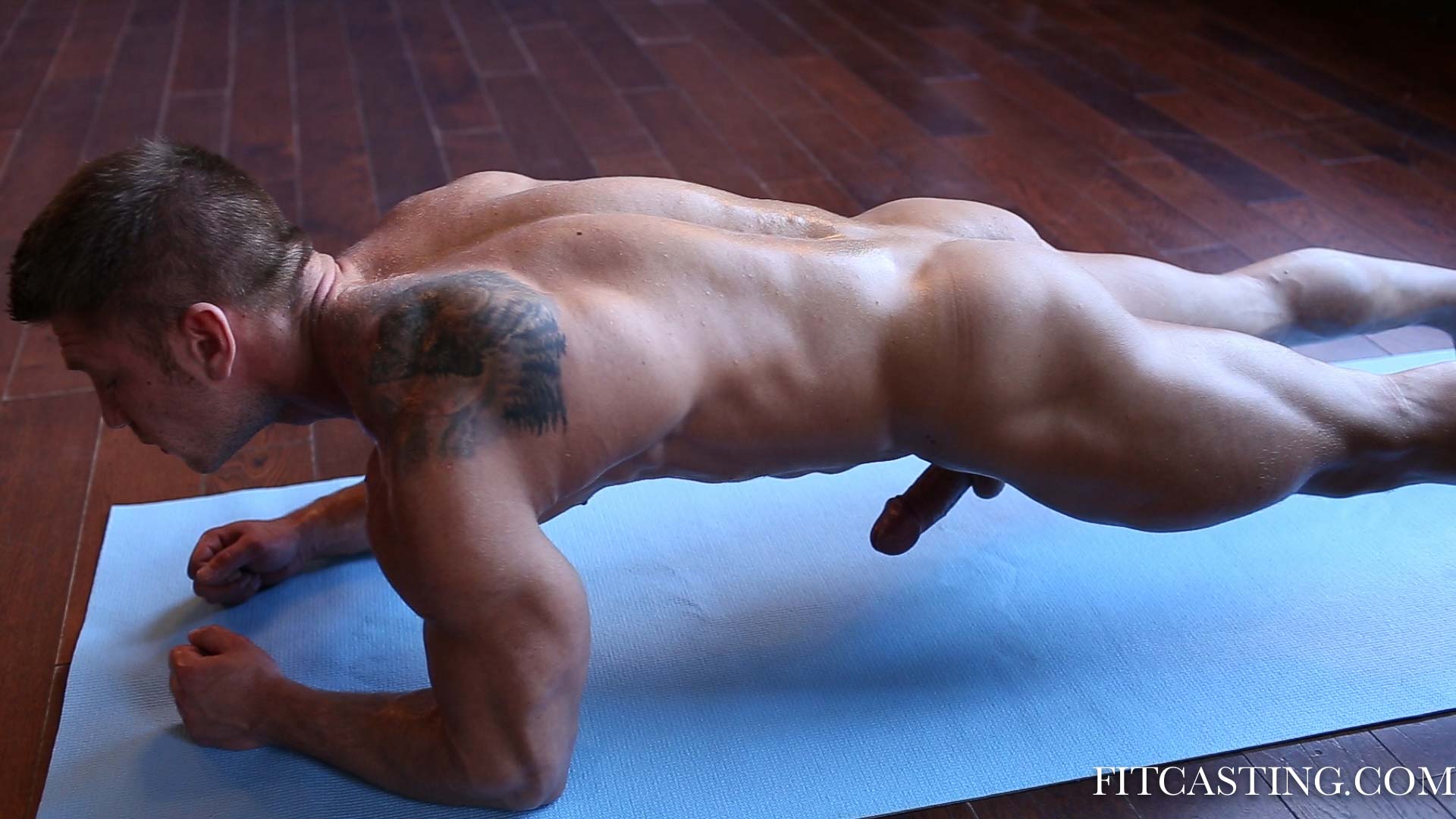 These exercises are meant to display and work out the boy's abs and glutes. So we have a lot of traditional stress exercises that focus on both: such as plank. Plank is wonderfully exhausting routine, so you can see drops of sweat gathering on the boys back already in minutes into the session.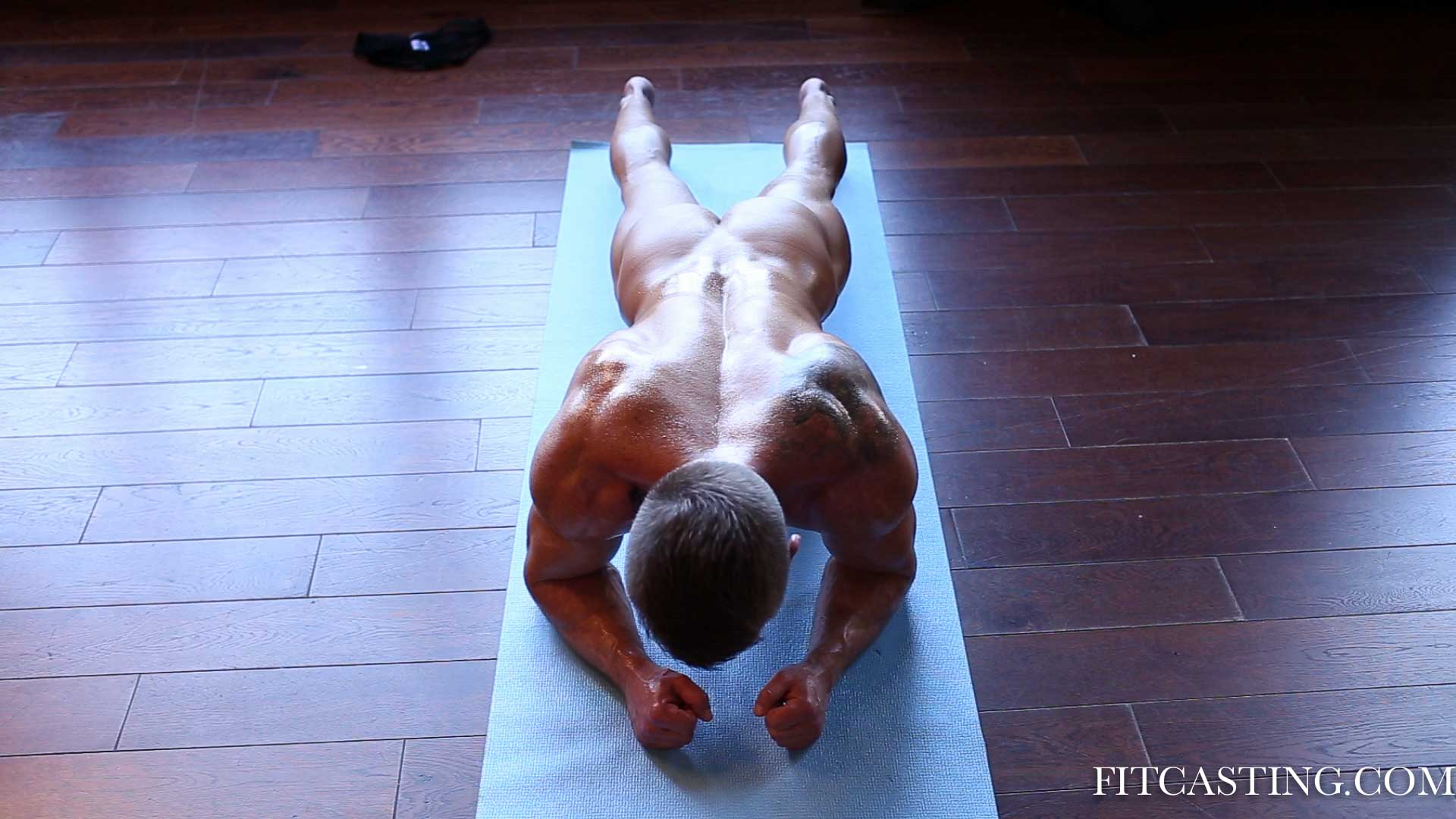 The session leaves ample room for displaying the results of the training as every set is followed by short posing, where Gleb is taking poses that seem frame-by-frame from a professional photo shoot not a regular forced workout session.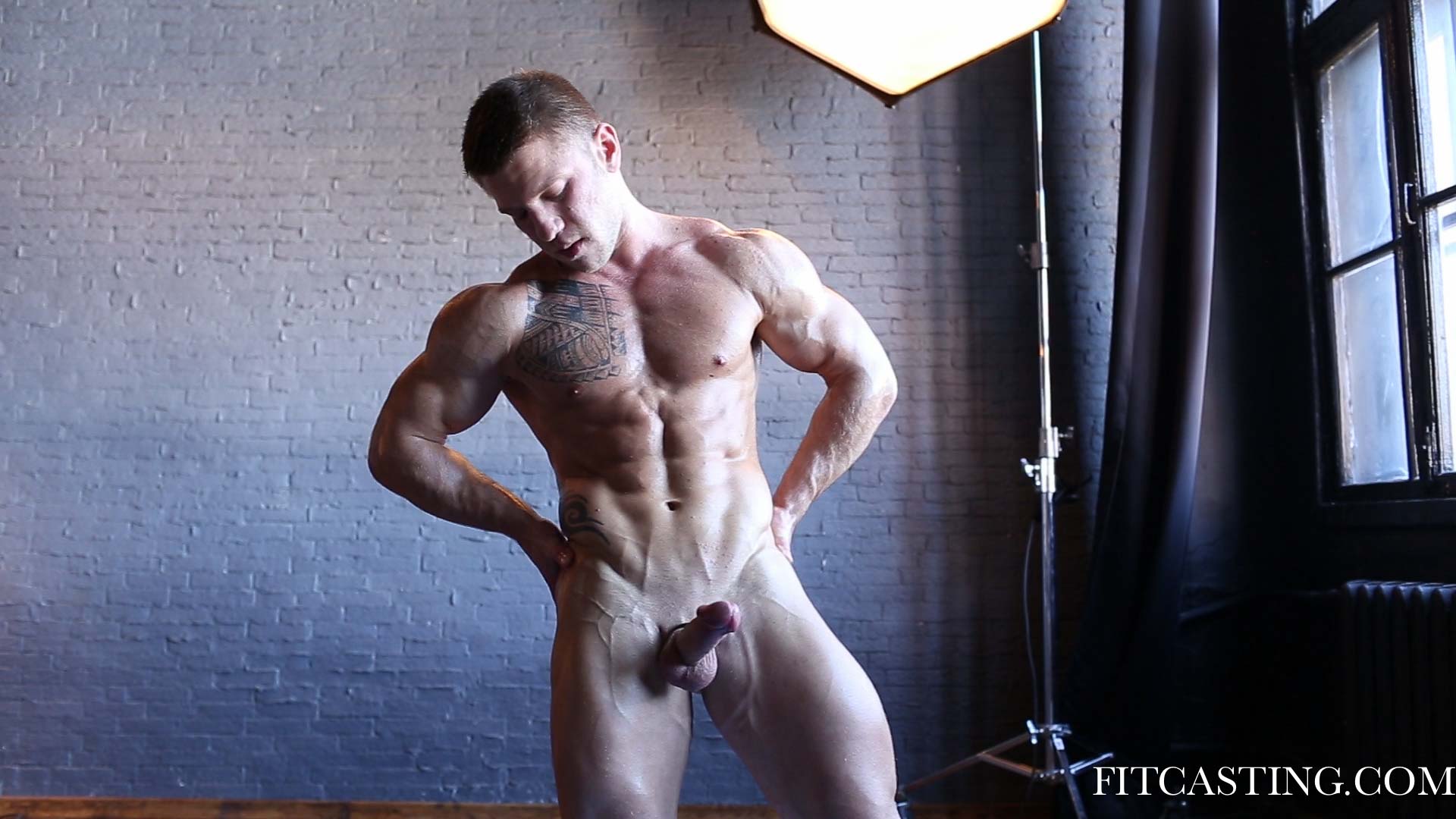 Look at those abs – what a delicious sight. Now let's do glutes.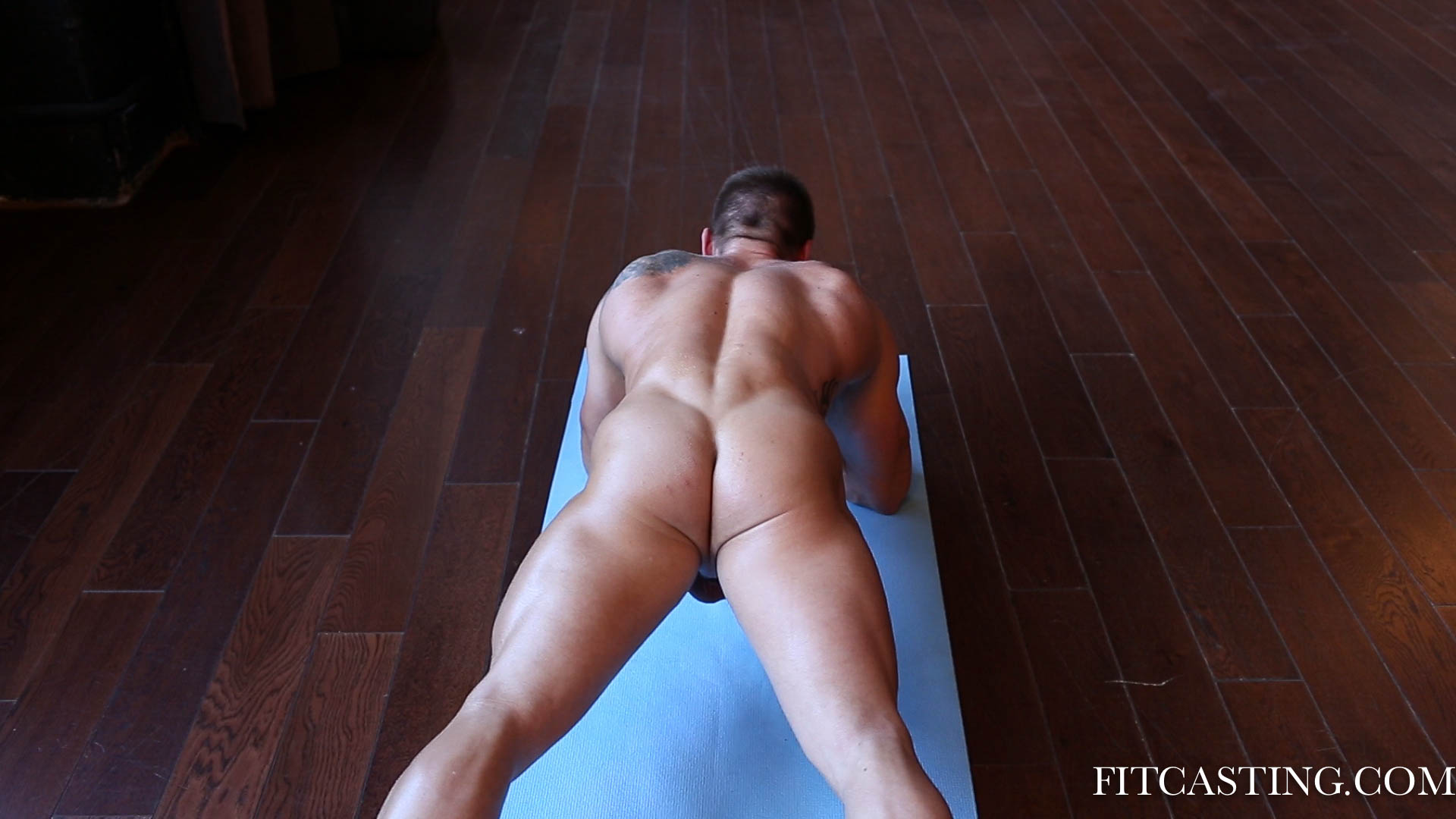 We have several fun exercises to display the boy's glutes and we will use all of them. Plank with "leg sizors" must be one of the favourites.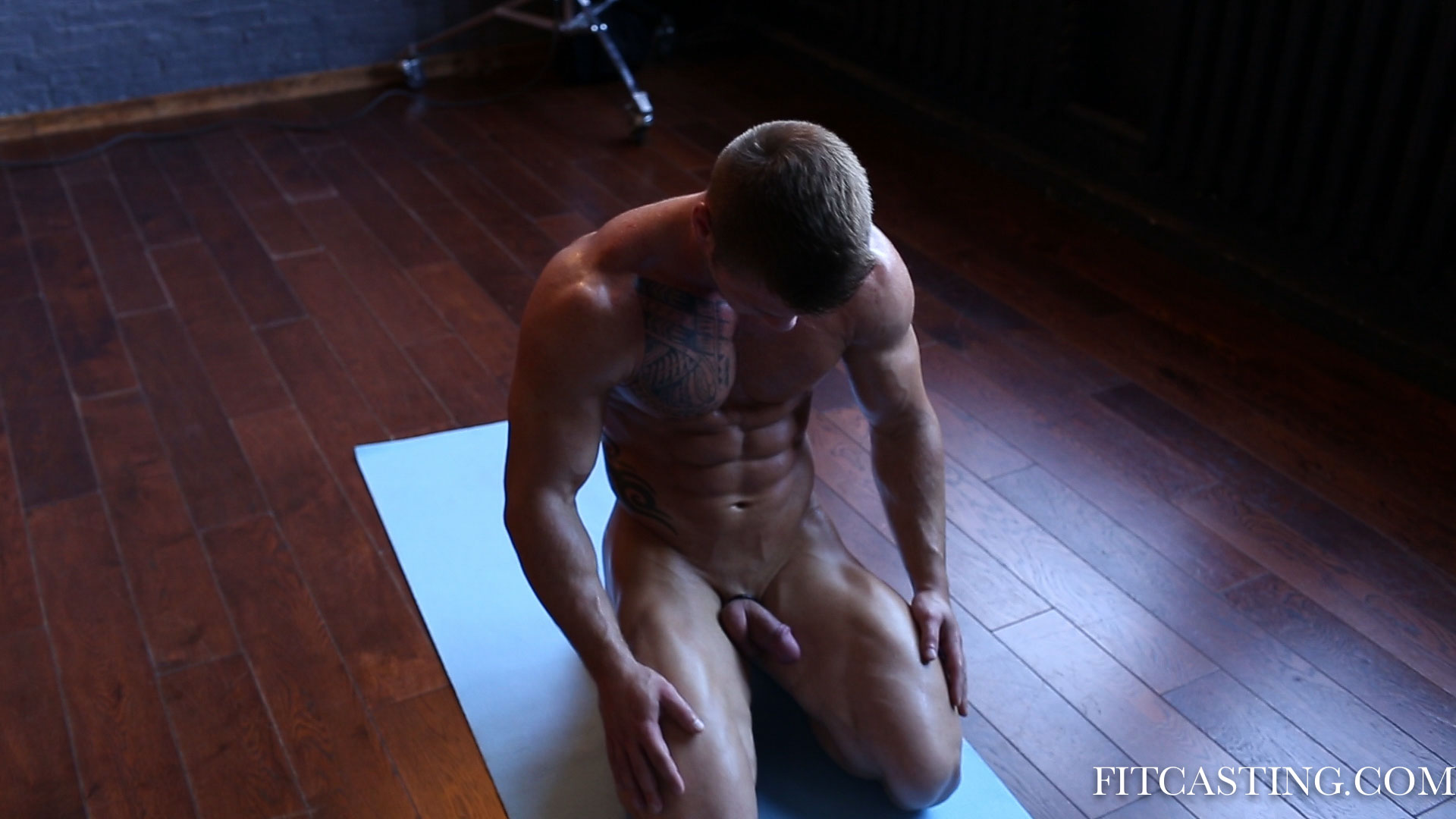 At one point when the exhausted boy takes a moment to catch a breath, he inadvertently displays himself in a pose that is so vulnerable, humble and obedient that it makes us want to push him even further in the world of forced workouts.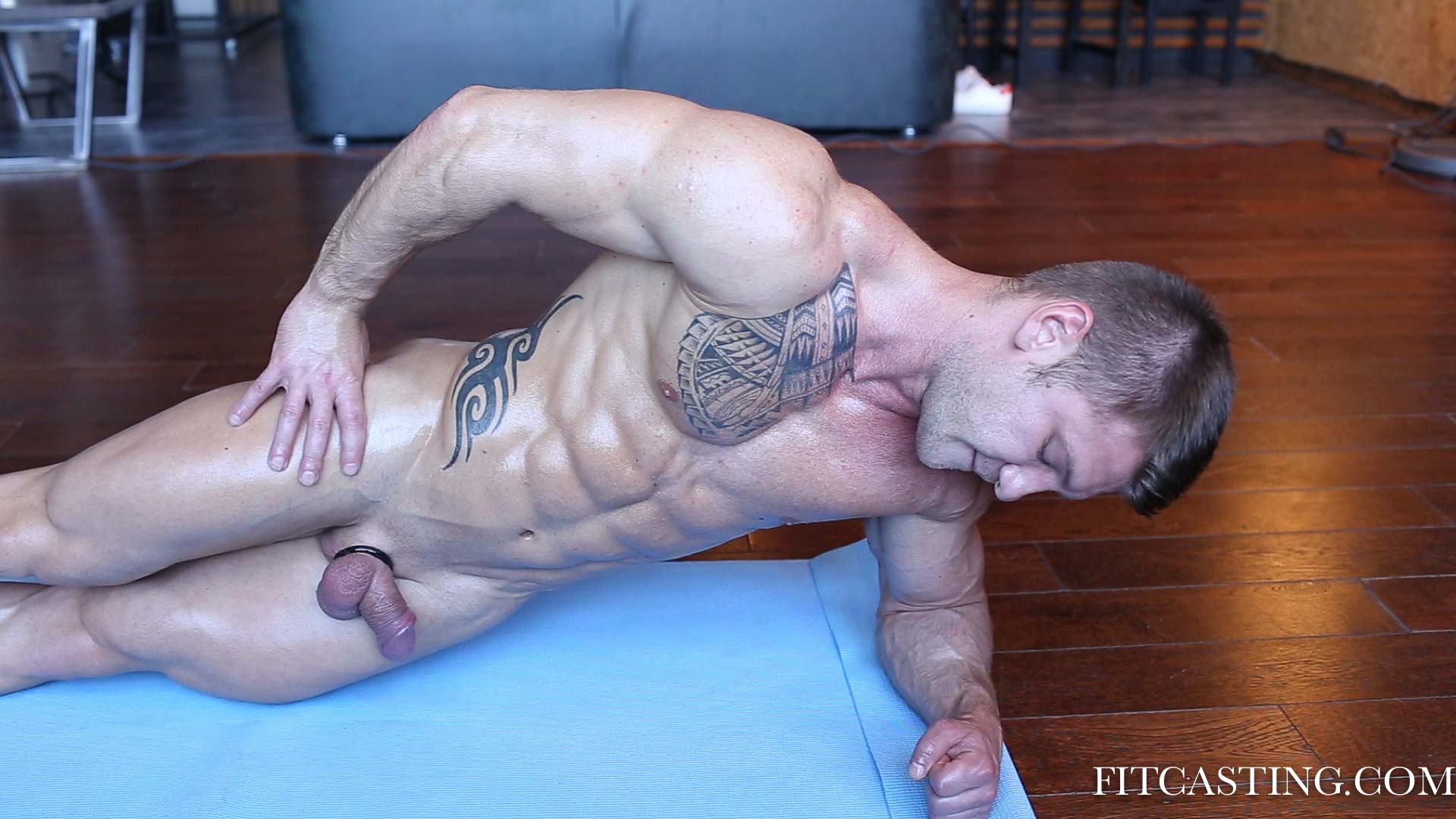 The session has all kinds of poses that allow us to enjoy the boy's build and shape, sideways plank is one of the favourites.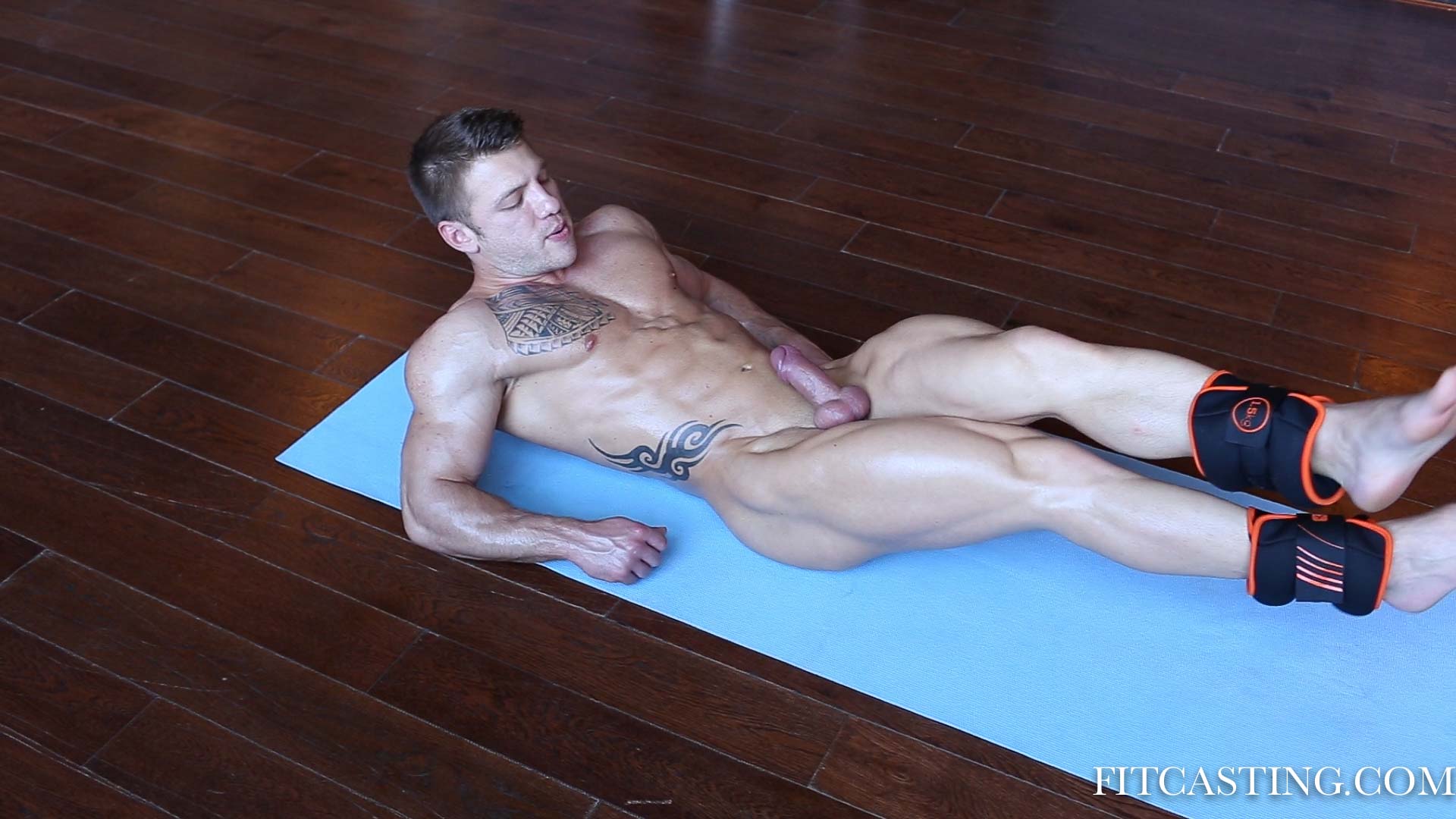 Let's keep up the pressure on the abs. The raised-leg "sizzors" allow us to enjoy not only the boy's wonderful abs, but also his magnificent thighs. To make the life a little harder for the boy we also add the leg weights. Now the crunches!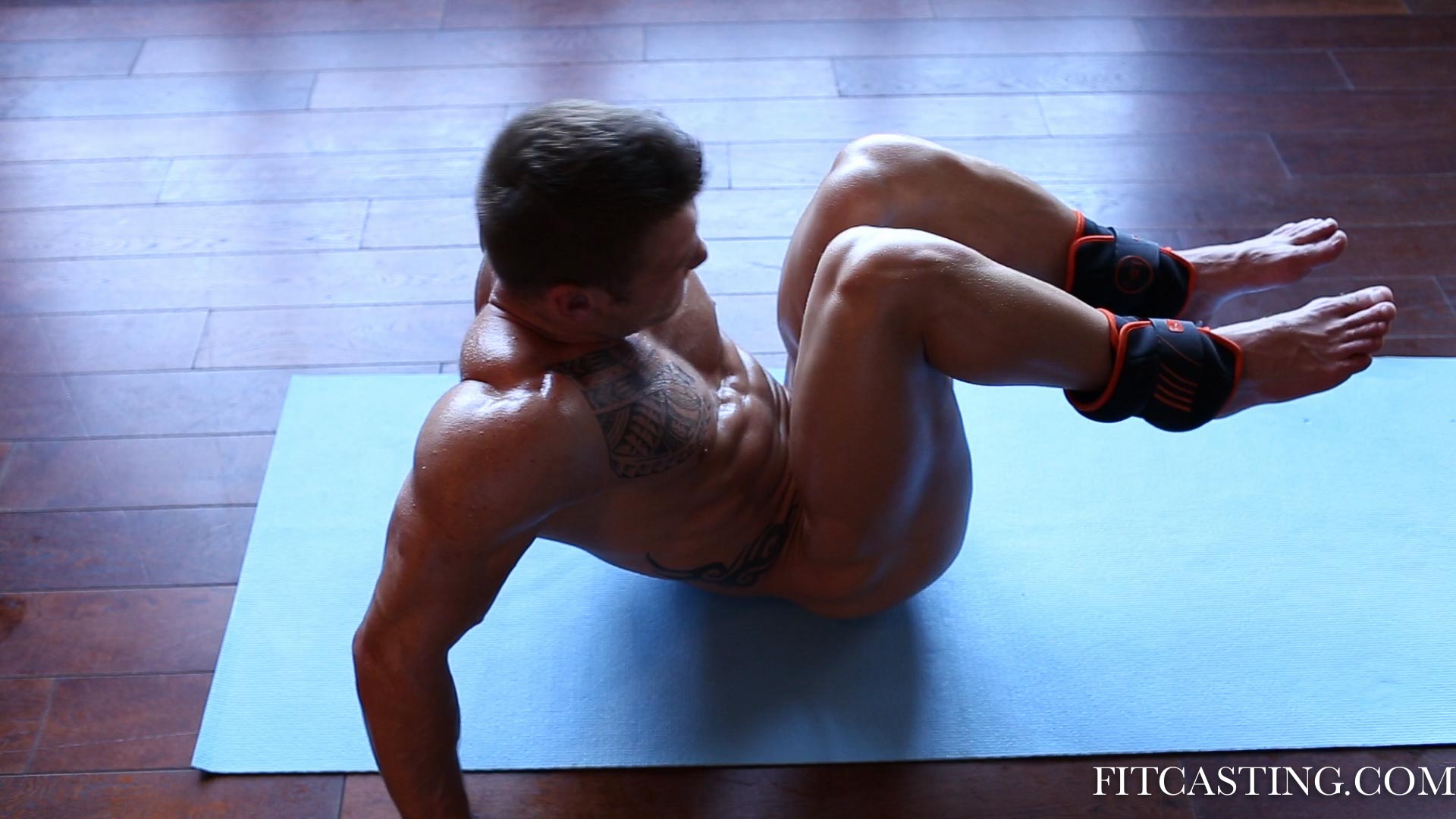 We admire the boy's thighs and wonder how he could perform under proper pony or rickshaw boy training. Those thighs deserve a closer attention by a master holding a whip… Let us know how you want to see the boy trained in future? But now back to our current training.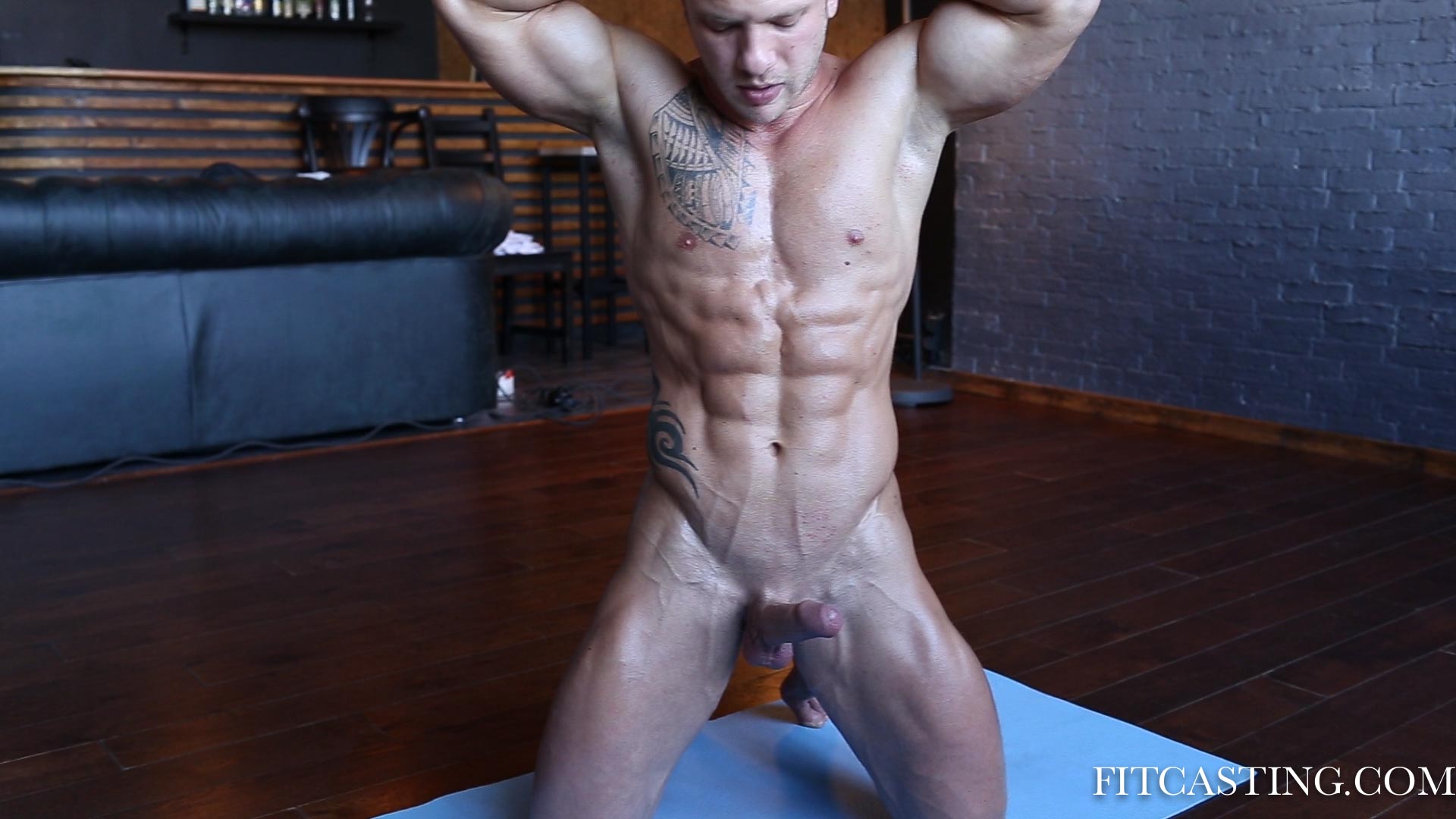 When the boy is told to get on the knees to display his abs and show the results of the workout, he thinks that the training is over. But this is not the kind of display that we have in mind.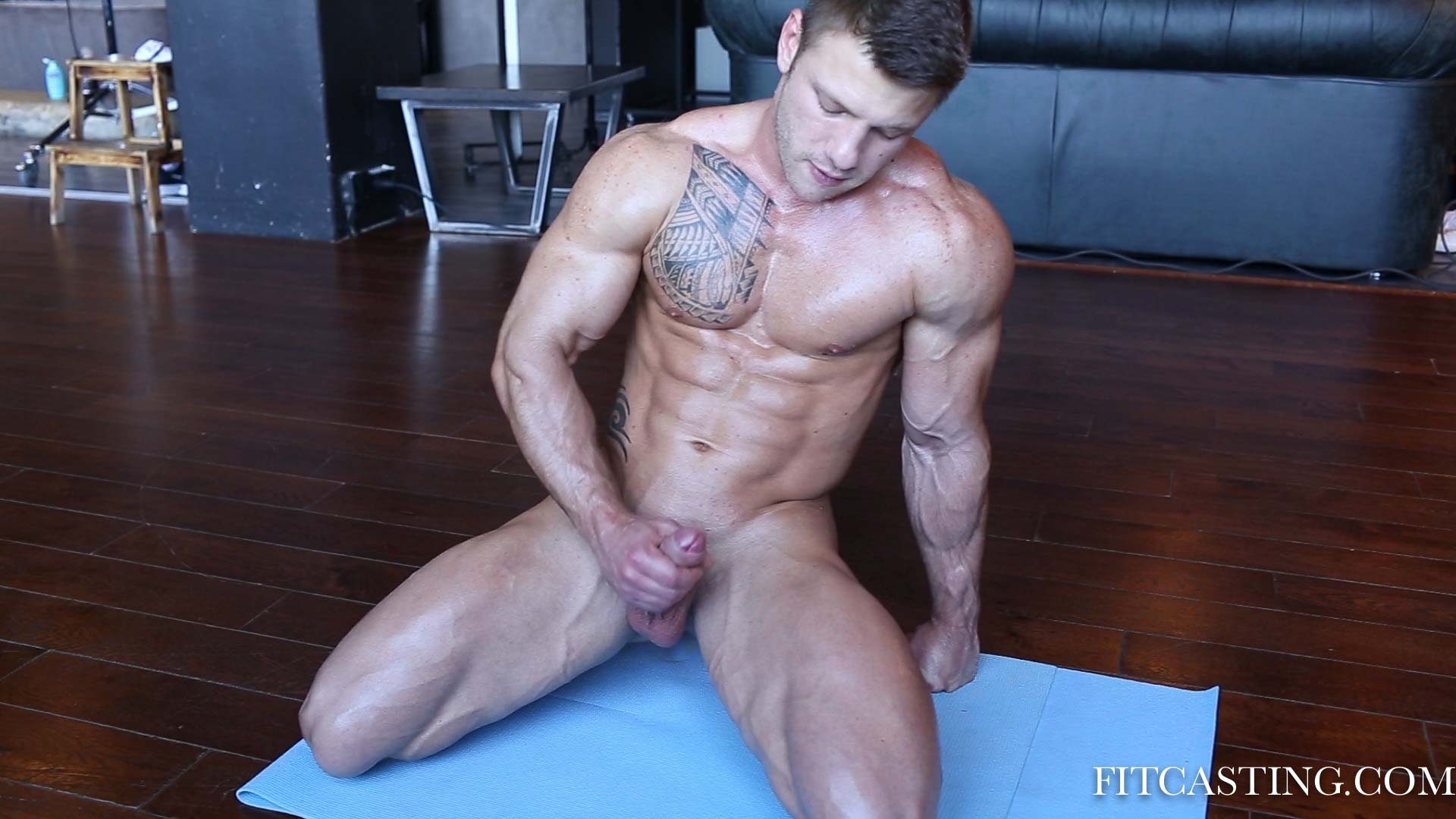 The boy is told to remain on the knees, but spread his legs and flex his abs in a very "special" way. We have always believed that the boy's abs are best displayed during the sexual climax. And this is how the boy must show to everyone the results of his training.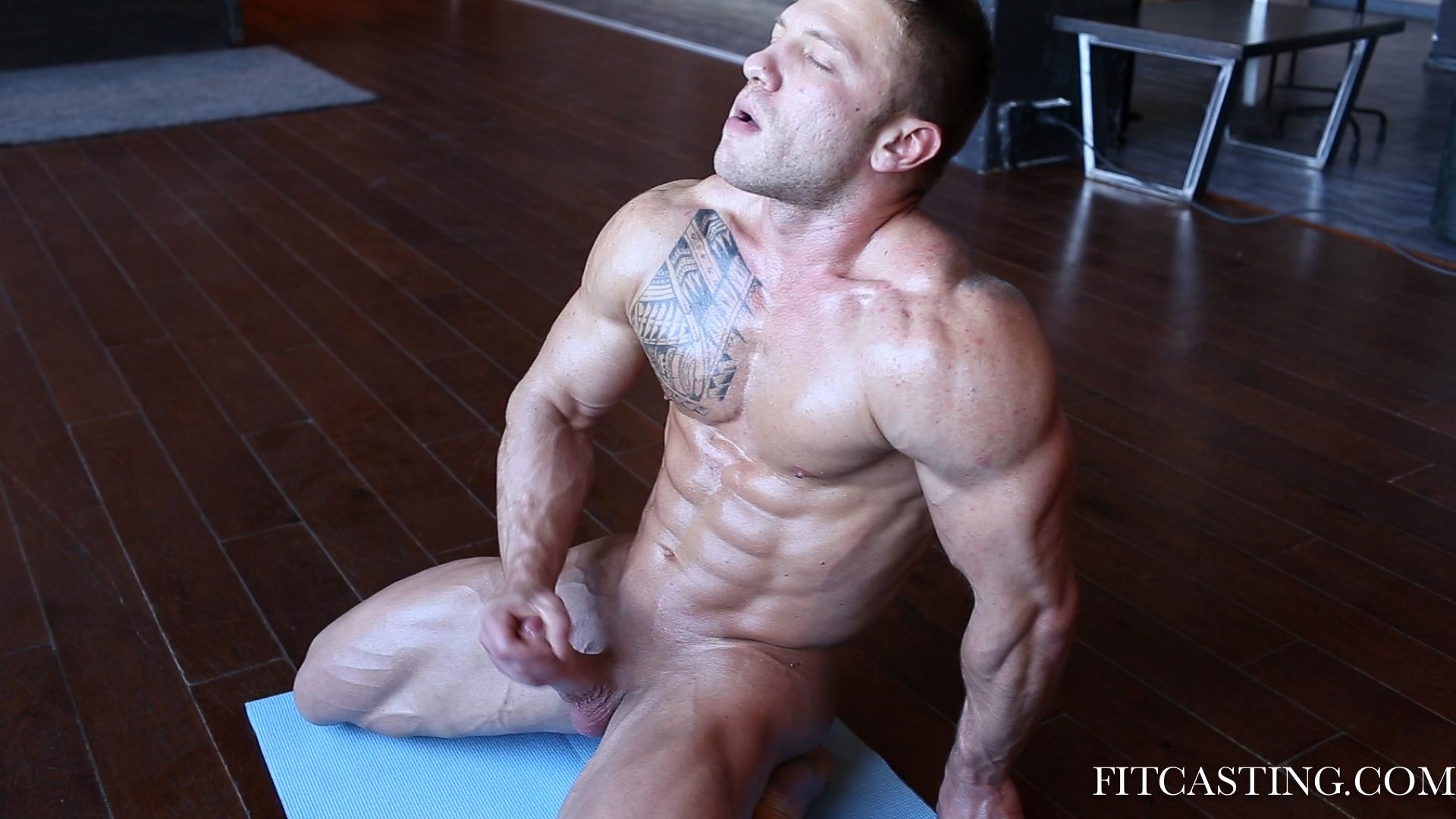 As he keeps working his cock, his abs are at full display. As the boy is kneeling in an uncomfortable position on a hard wooden floor, he is constantly reminded that even as he is gratifying himself it is not for his pleasure, but the pleasure of the others.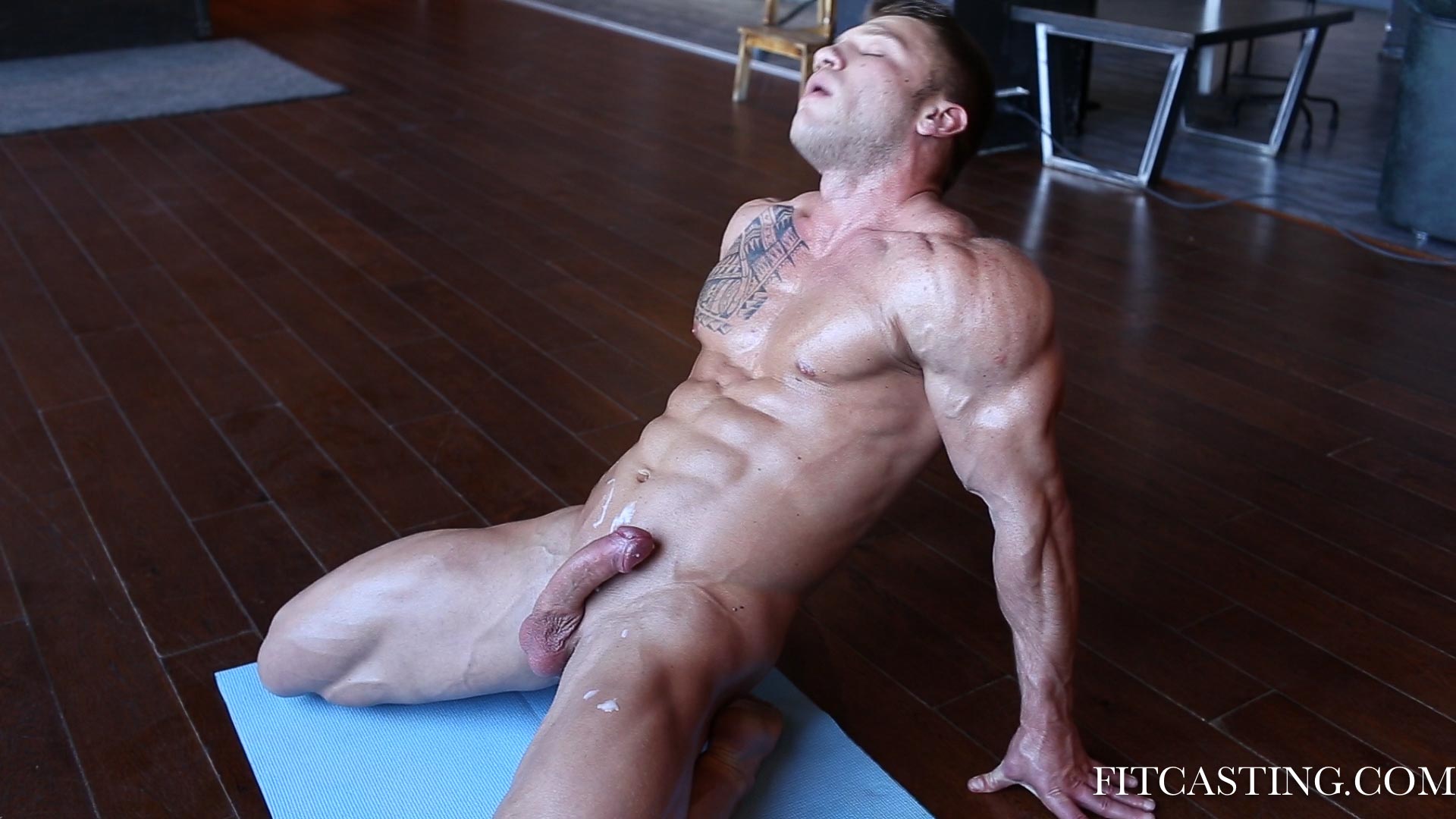 As he cums, he also displays his perfect abs. the boy has done well. Any enjoyment that the boy might have had from the release is immediately taken away, as he is told to continue his training by more exercises. He is not allowed to clean his cum.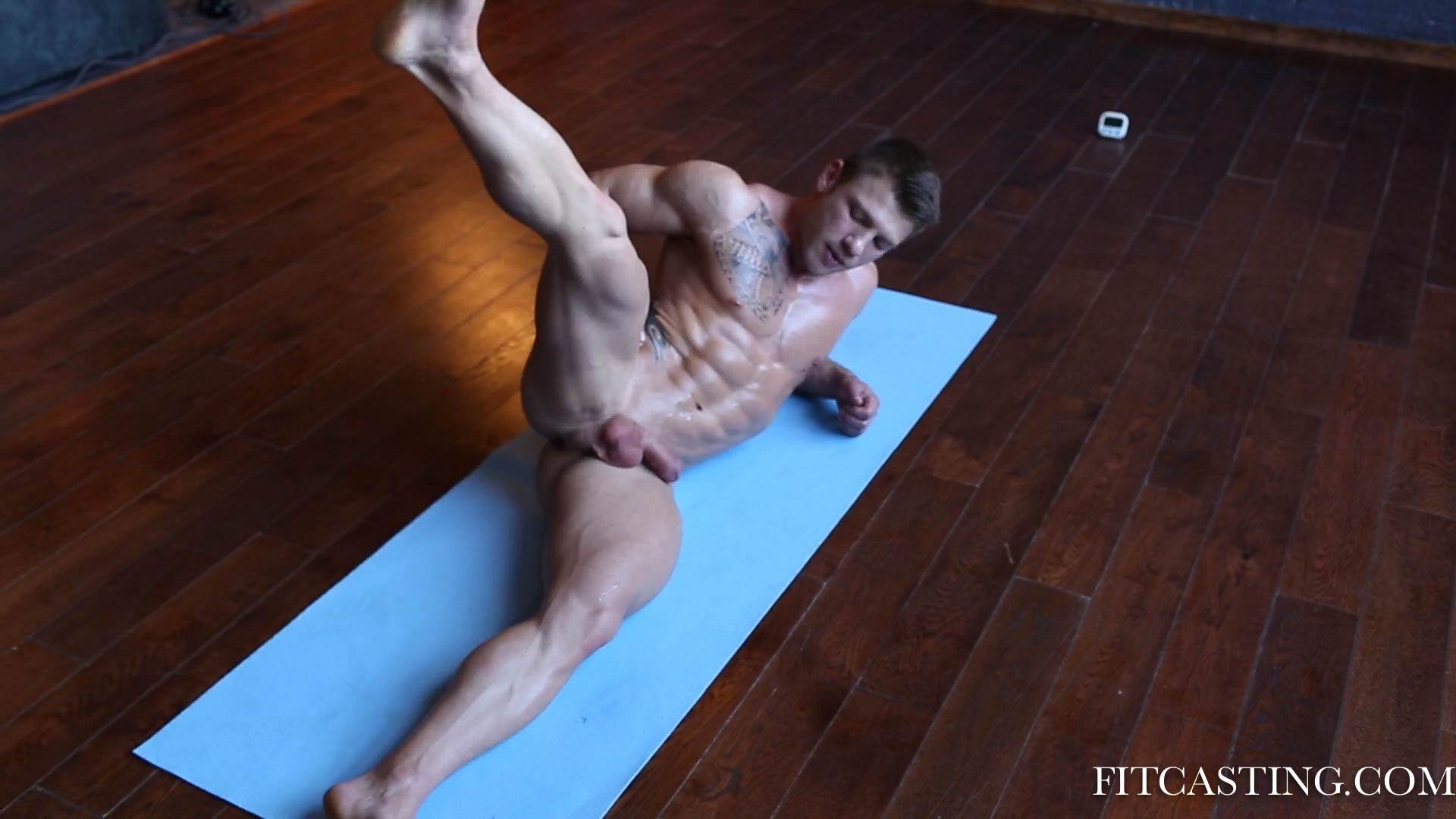 We want to use something that displays both the boy's abs and glutes, is hard and humiliating at the same time. Now, his lower abs and pubic area still covered in cum, the boy must perform sideway leg-raises (or ballerina raises) as we call them.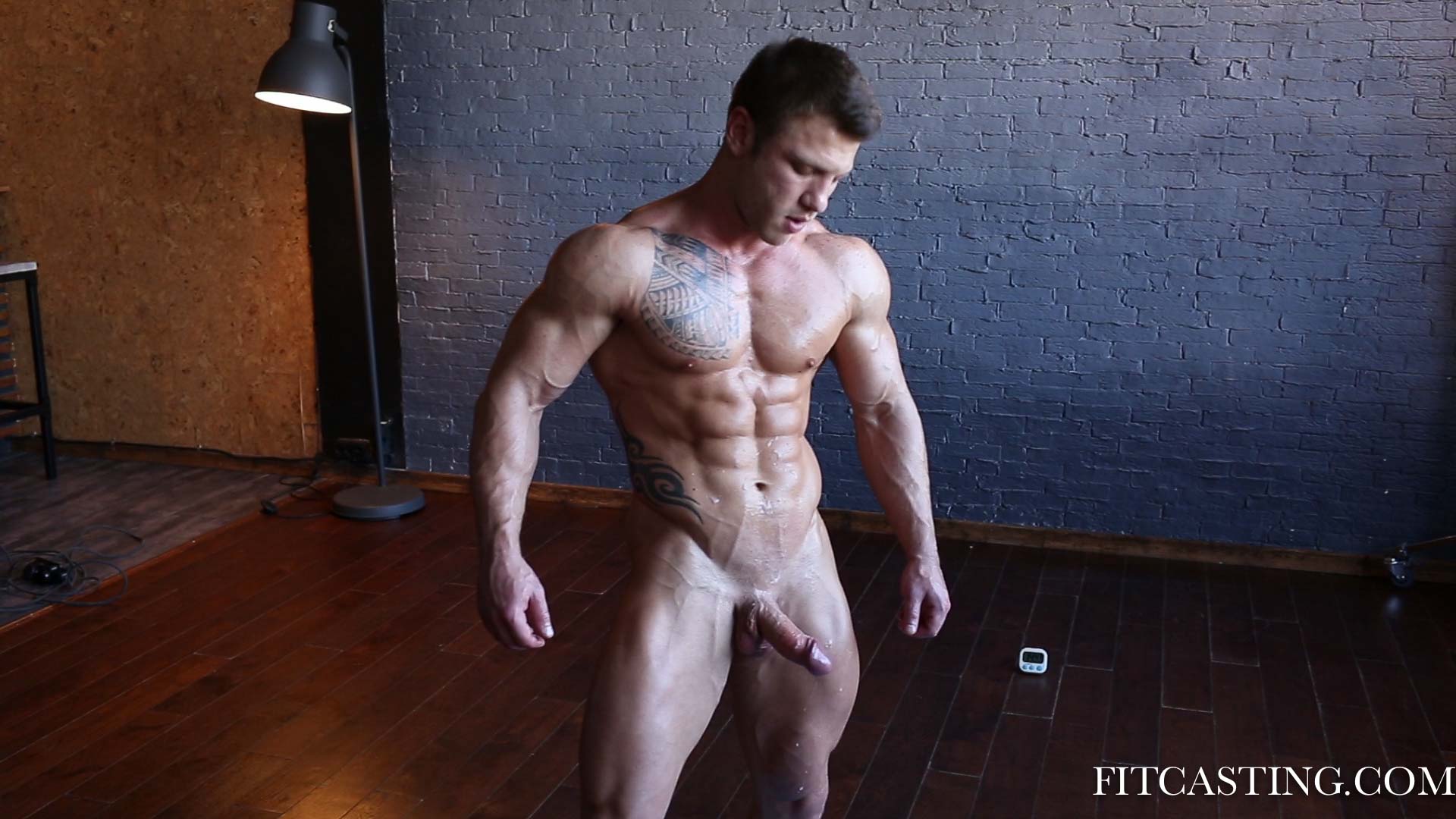 We hope you enjoy this humble muscle boy giving his best to please you.
6 December 2021
Gleb: Animal Kingdom Workout 22 – END
Joni: Ganymede Training 2
Andy: Master's Birthday Fun 13
Gleb: Abs and Glutes Training 1
7 December 2021
Joni: Ganymede Training 3
Tommy: Posing Workout 16
Dima and Harry: Animal Kingdom Competition 10
Dima and Harry: Animal Kingdom Competition 11
8 December 2021
Joni: Ganymede Training 4
Andy: Master's Birthday Fun 14
Gleb: Abs and Glutes Training 2
Dima and Harry: Animal Kingdom Competition 12
9 December 2021
Joni: Ganymede Training 5
Tommy: Posing Workout 17
Gleb: Abs and Glutes Training 3
Dima and Harry: Animal Kingdom Competition 13
10 December 2021
Christmas Special: Alex and Ilya Erotic Workout 1
Joni: Ganymede Training 6
Andy: Master's Birthday Fun 15
Dima and Harry: Animal Kingdom Competition 14
11 December 2021
Christmas Special: Alex and Ilya Erotic Workout 2
Yaroslav's Weekend in Hell: Chest – 5
Yaroslav's Weekend in Hell: Chest – 6
Joni: Ganymede Training 7
12 December 2021
Christmas Special: Alex and Ilya Erotic Workout 3
Yaroslav's Weekend in Hell: Chest – 7
Yaroslav's Weekend in Hell: Chest – 8
Joni: Ganymede Training 8