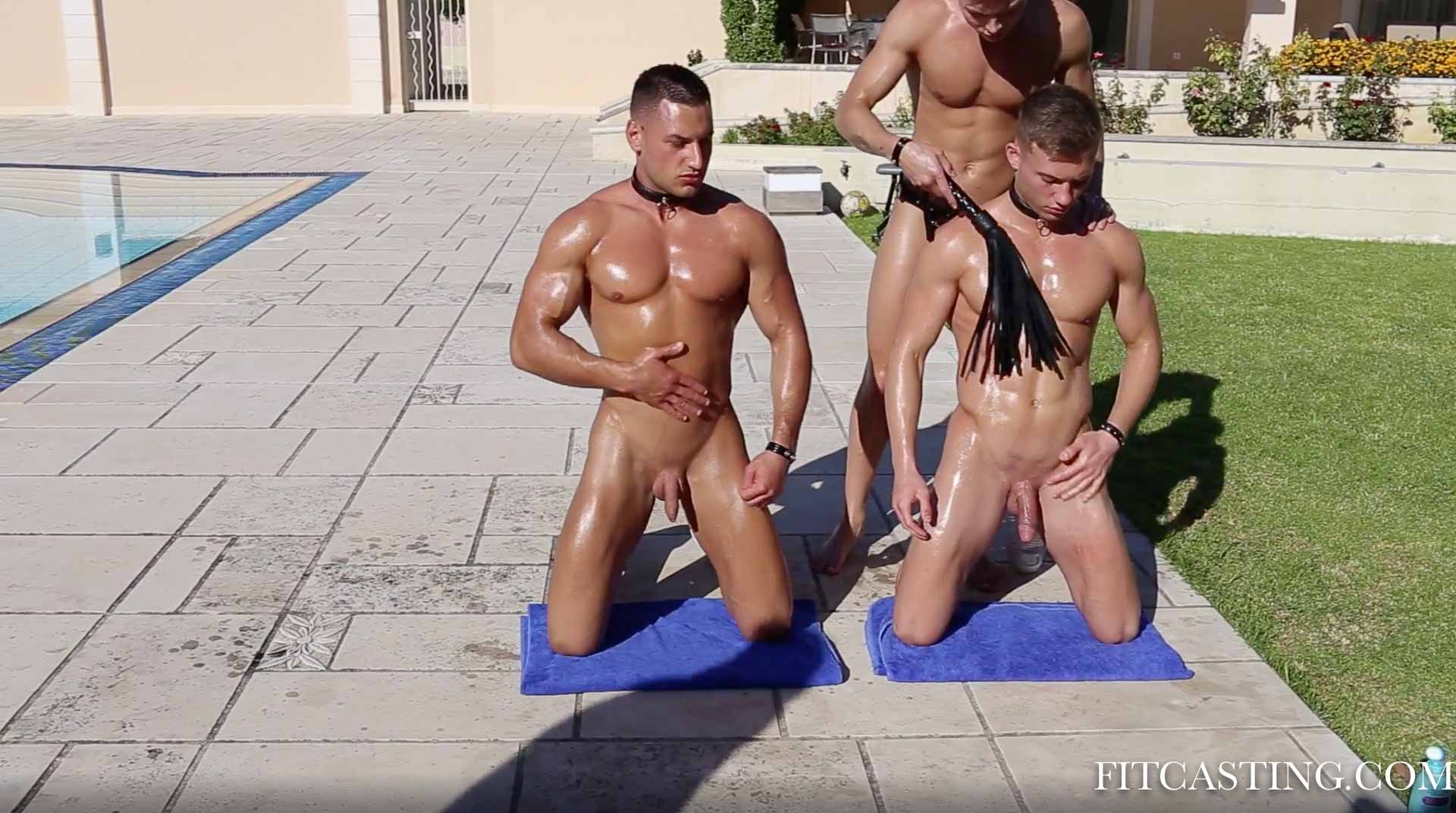 It is time to continue with our pony training! This time at least one role is reversed. Muscular, young Joni is disappointed. Just hours ago, he was holding a whip and now he must kneel on the terrace of the villa, get his cock hard while Tommy's hands are appreciating his body. What is going on?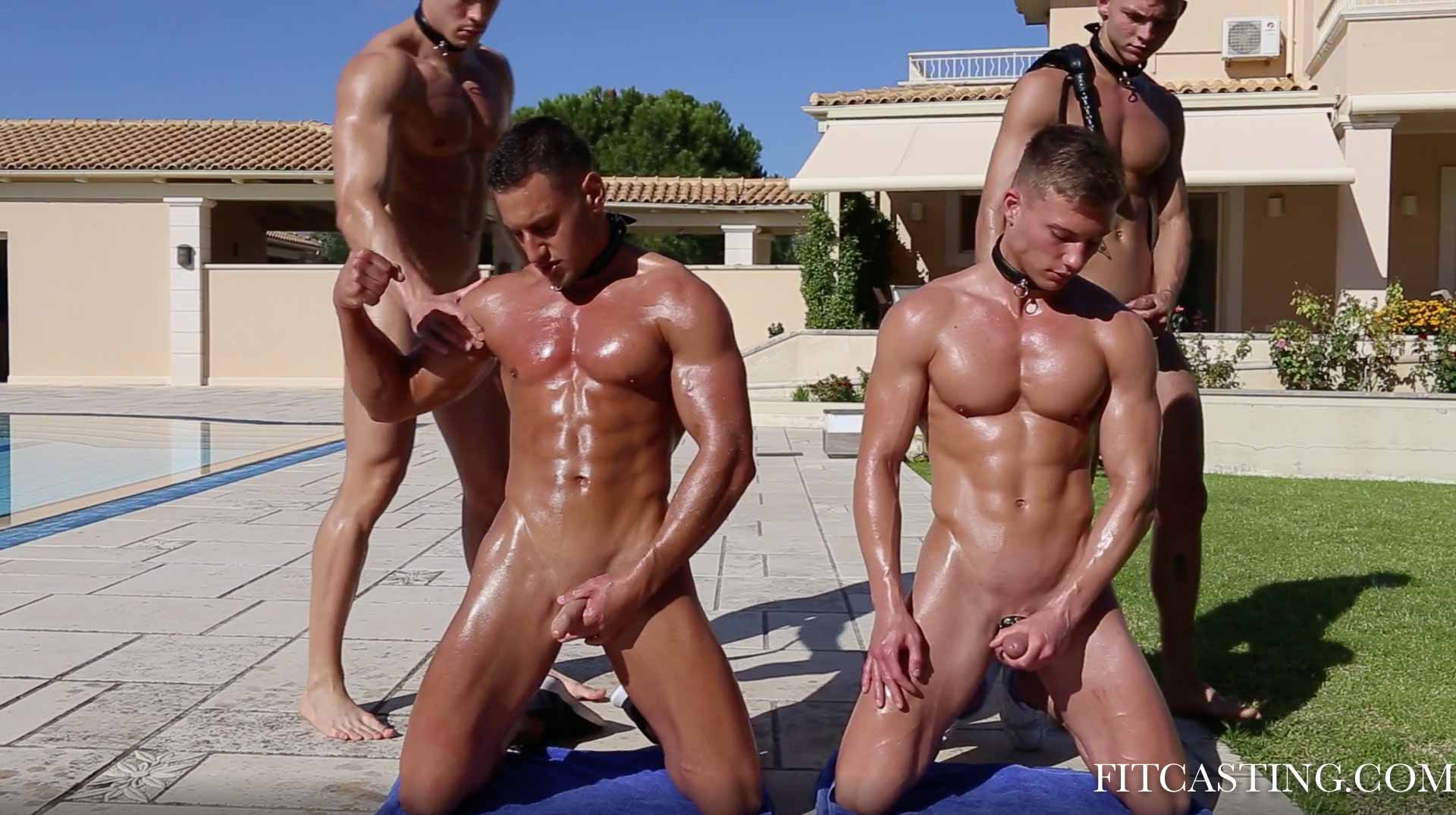 Well, we decided to punish young Joni. He was entrusted a pony, but somehow he was too soft on his pony. Compared to lean Tommy, he was reluctant to use the whip, very modest in motivating his pony. The boy did not know that not only ponies, but their masters were also in competition with each other. Tommy won and as a reward, he has a new pony: beautiful Joni. Whatever reluctance and resentment Joni might have, Tommy puts a quick end to it. His hand is firm and fast to use a whip.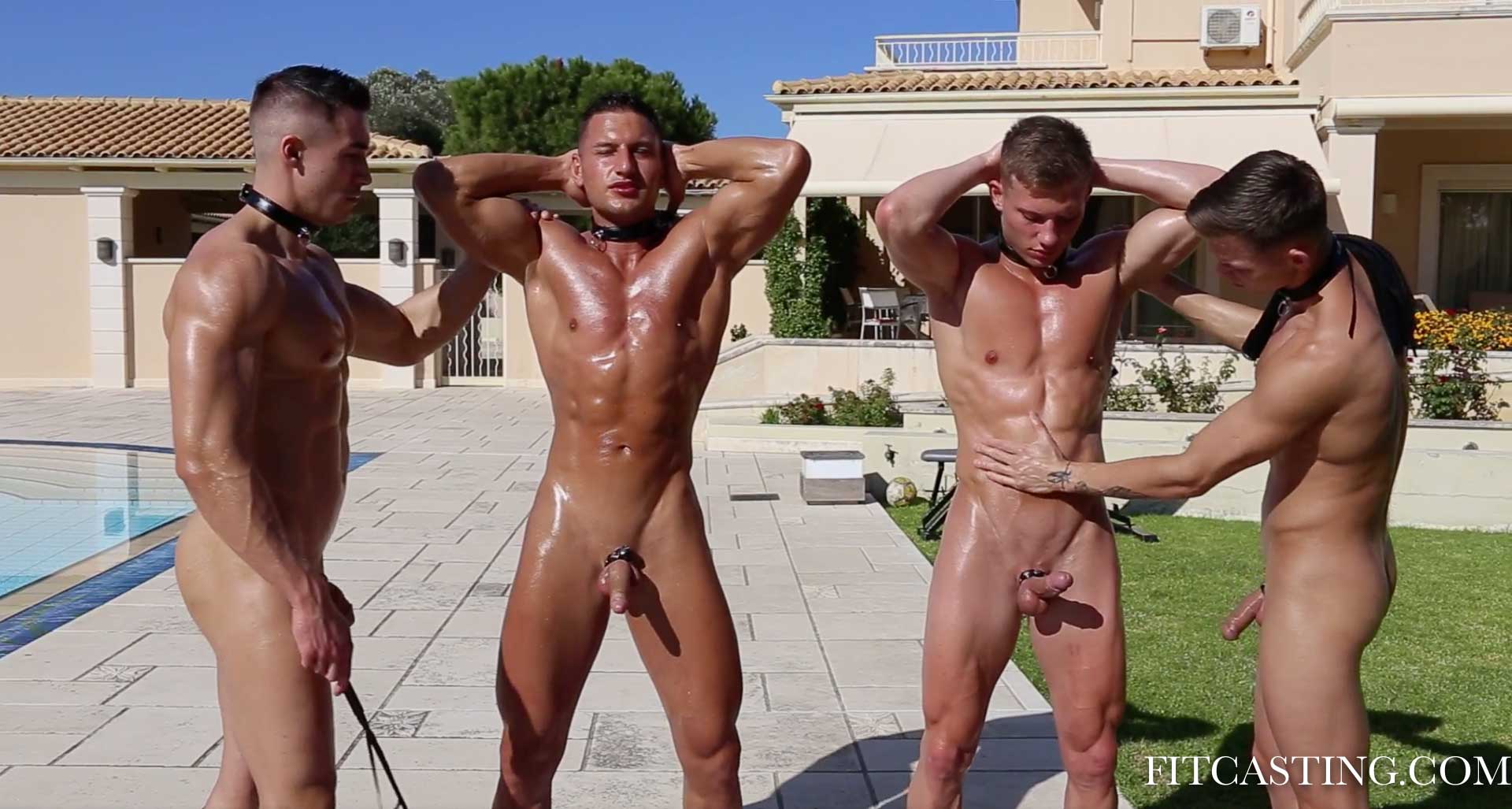 Another pair is Gary and Yaroslav. This time we have rewarded Yaroslav with the role of pony trainer. He has suffered a lot under the whip, so this is his reward. Being a taller guy than his pony-boy Gary – it will be fun to watch how a shorter boy will manage to serve as a pony.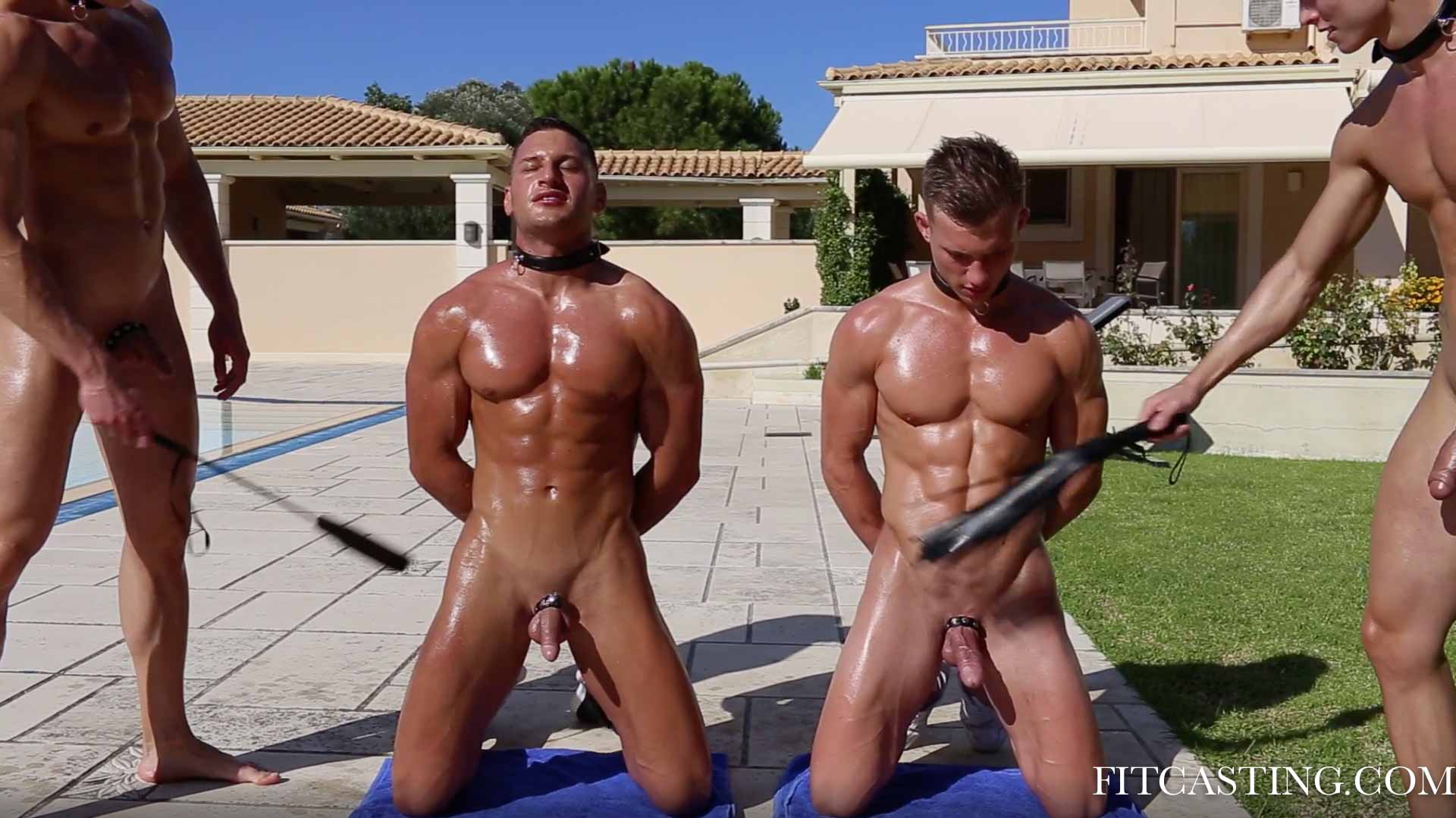 At first, the riders need to "tame" their ponies. This means long posing and commands drills. Any deviation from complete submission by the pony will be met with harsh punishment with the whip. We love to watch how seriously Tommy takes his task in "taming" muscular Joni who is still a bit reluctant.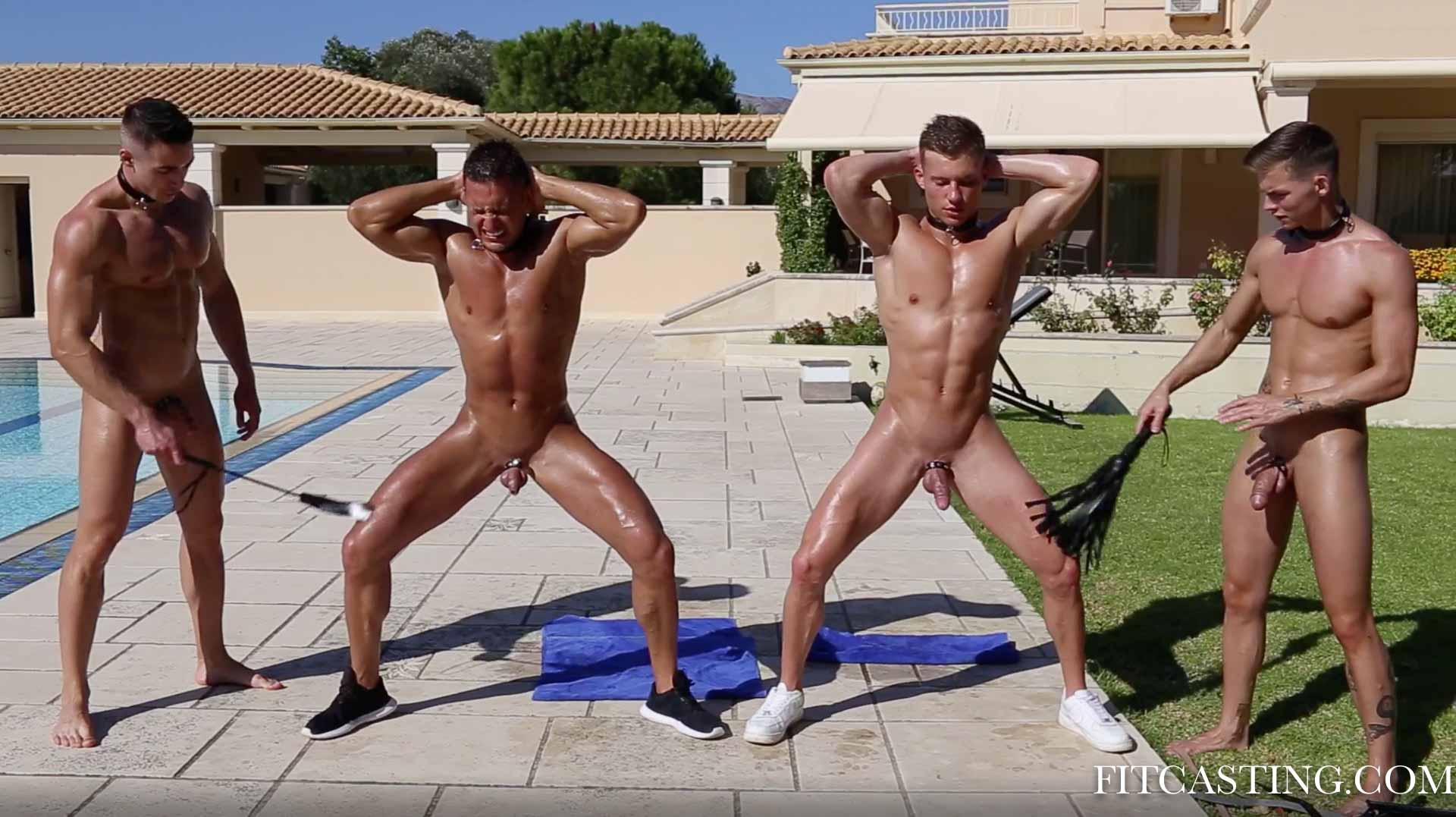 The running drills change with posing and punishment sessions. After every minute the riders grow more confident and firm and their ponies bend to their wishes.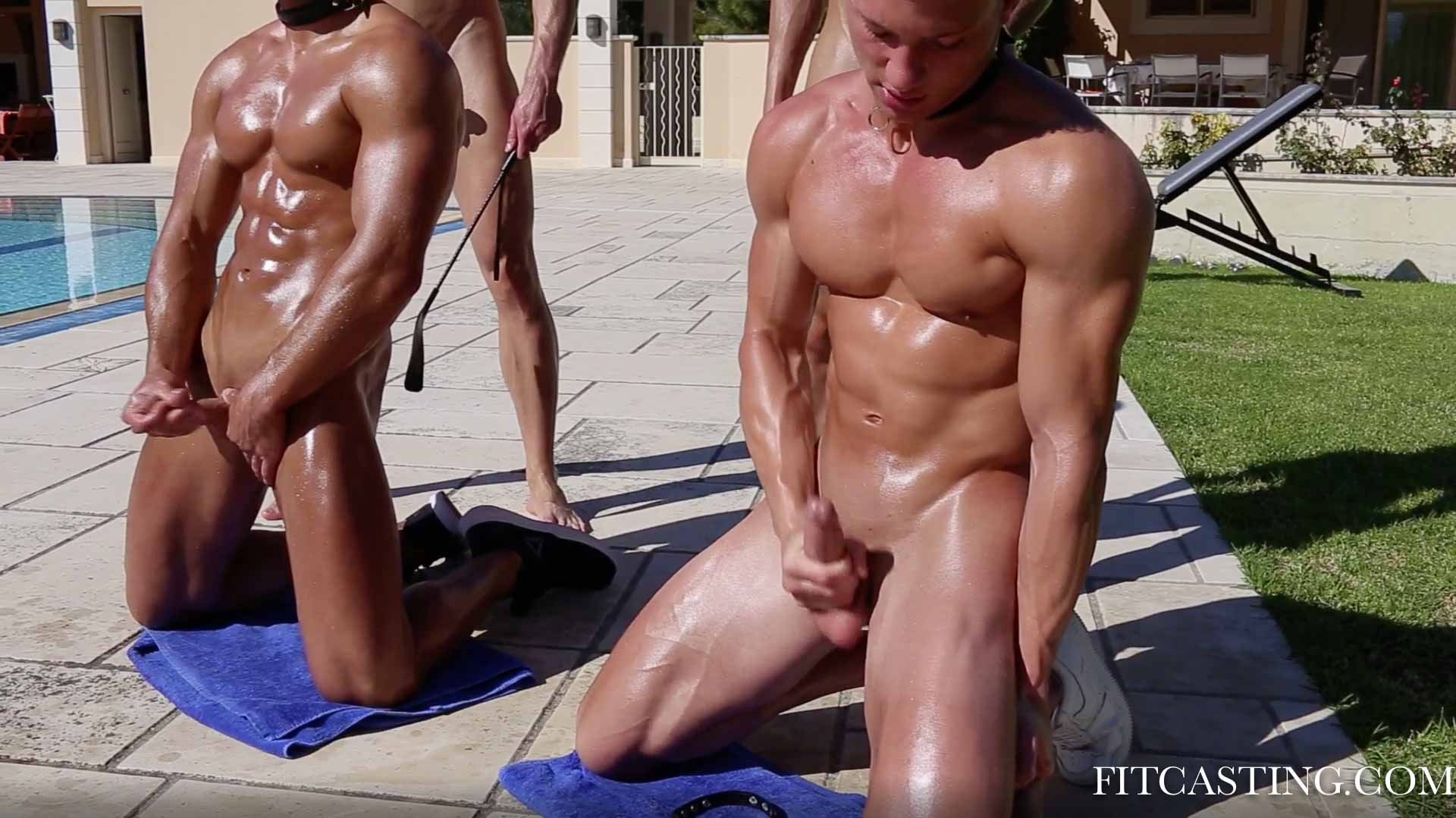 Now the ultimate "taming" – the pony boys must kneel in front of their riders and motivated by whips they are forced to cum.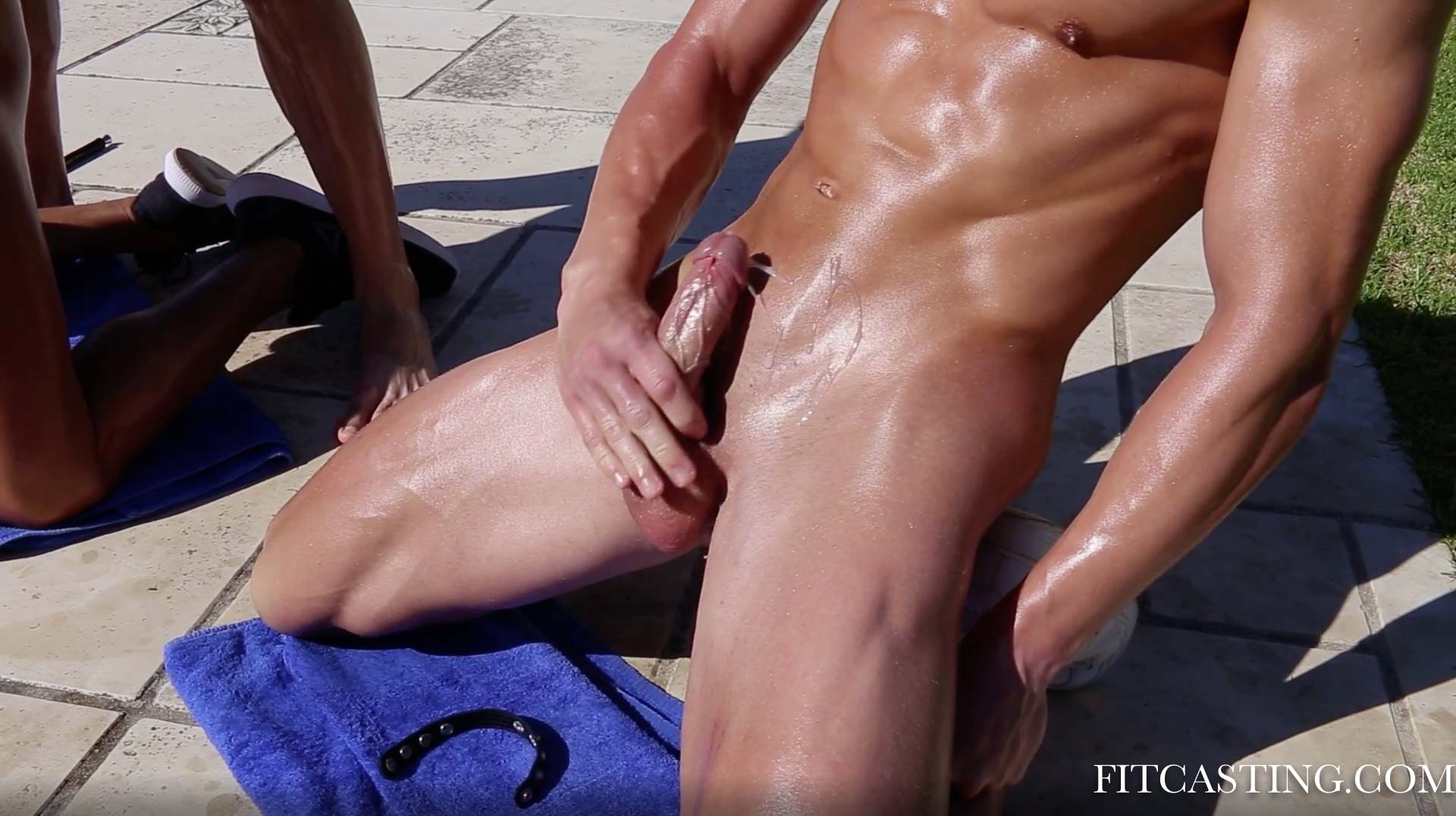 The pony boys are not allowed to clean themselves. The practice continues – trainers make them run with big splashes of cum on their lower abs, while they are still ordered to maintain hardon.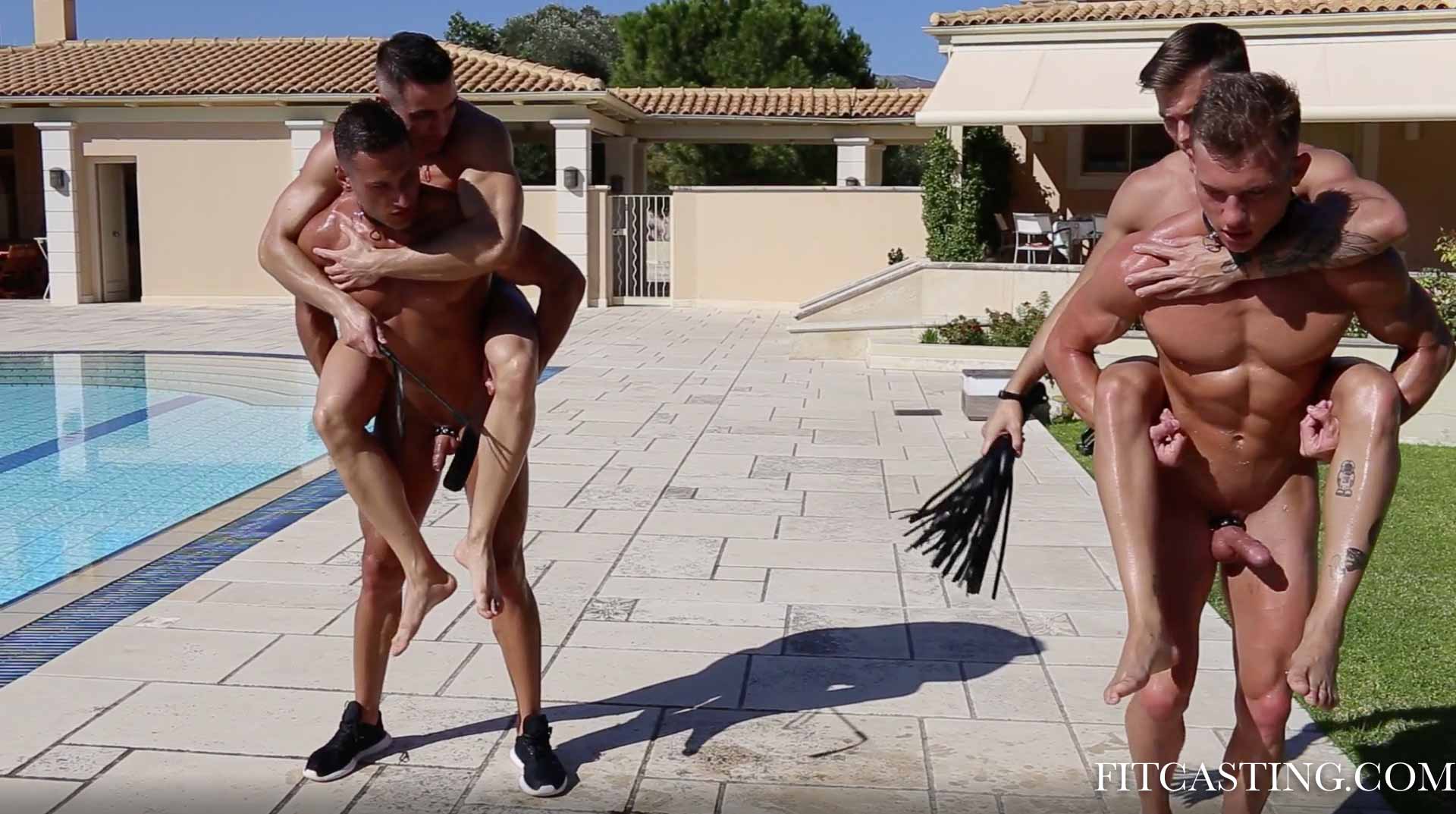 Joni performs beautifully. Him and Tommy seem to develop this special bond that we want to see in these rider-pony trainings: rider concentrating fully on the performance of the pony and pony entrusting himself completely at the rider's mercy.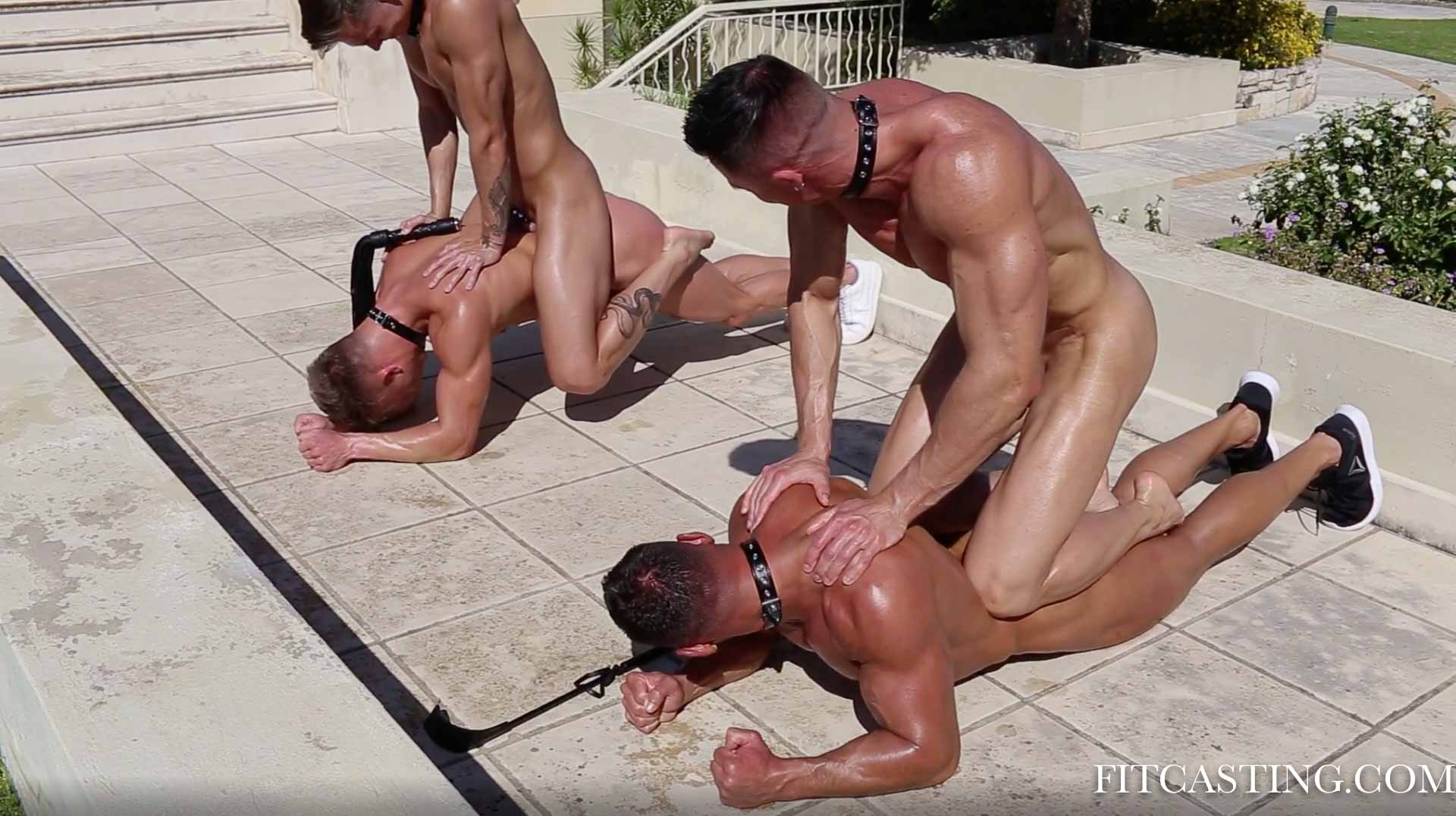 We see this relationship blossom at the balance and strength trainings: while Joni and Tommy perform beautifully with every muscle gracefully displayed then Yaroslav simply ends up hurting his pony who is exhausted and not motivated.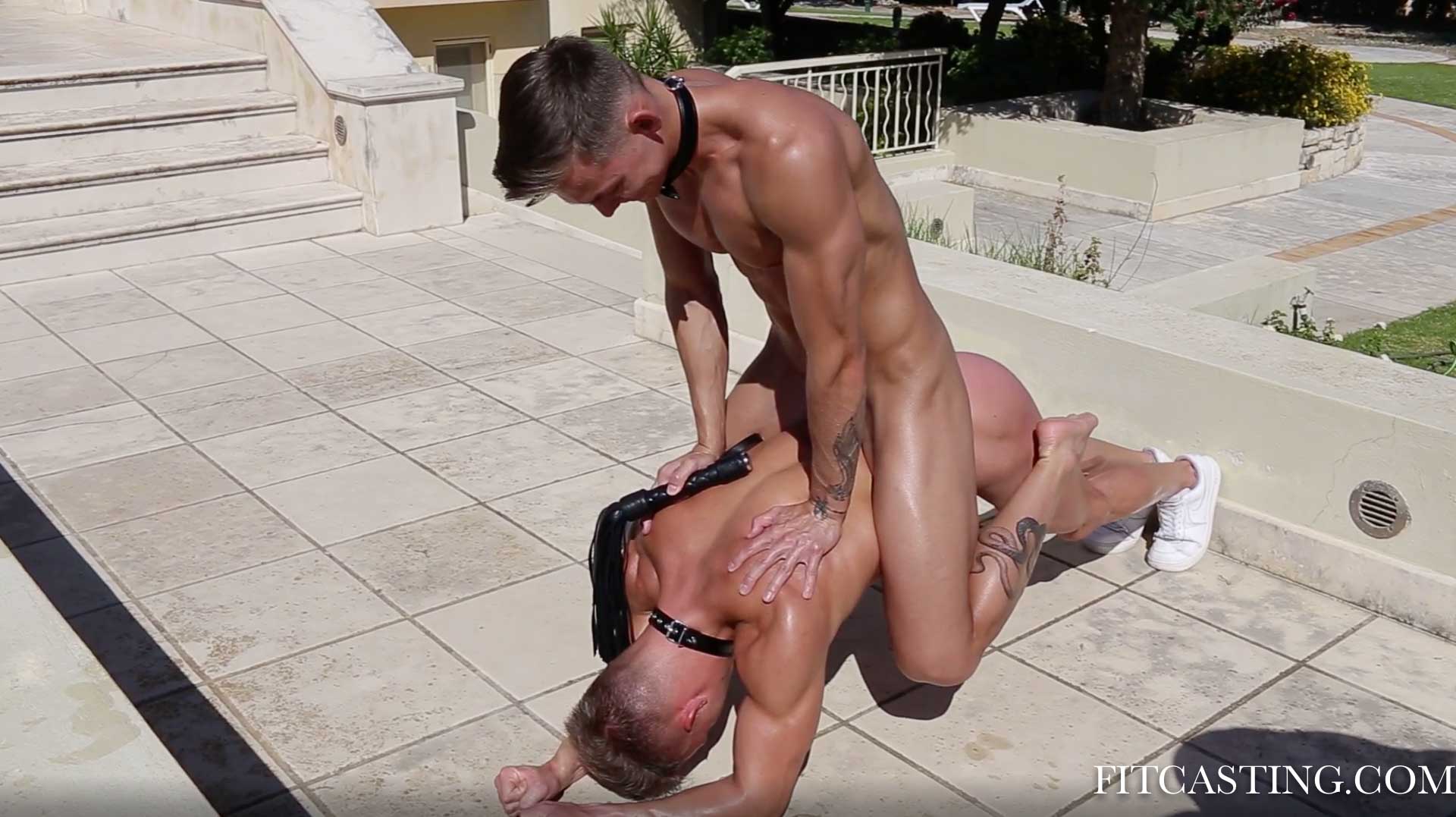 Gary, Joni, Tommy, Yaroslav in Pony Training starts playing on 2 July 2022.