We have decided to publish a very private workout with Ruslan in our shop. https://shop.fitcasting.com/movies/ Sometimes, when the new workout is particularly demanding we want to first test if the idea is working or not. One of those ideas was the "Triple Sets Challenge". You know the story: at first one member suggested that the boys waste time by working out just one muscle group at a time. We should make it two! So "Double Sets Workout" was born. But then someone had noticed incredible stamina that Ruslan showed in his workouts and suggested that we could actually add the third set: the boy's cock that can work out as well. So the "Triple Sets Workout" idea was born. But can it work in reality. This is why we had young, naked Ruslan in the gym in no time.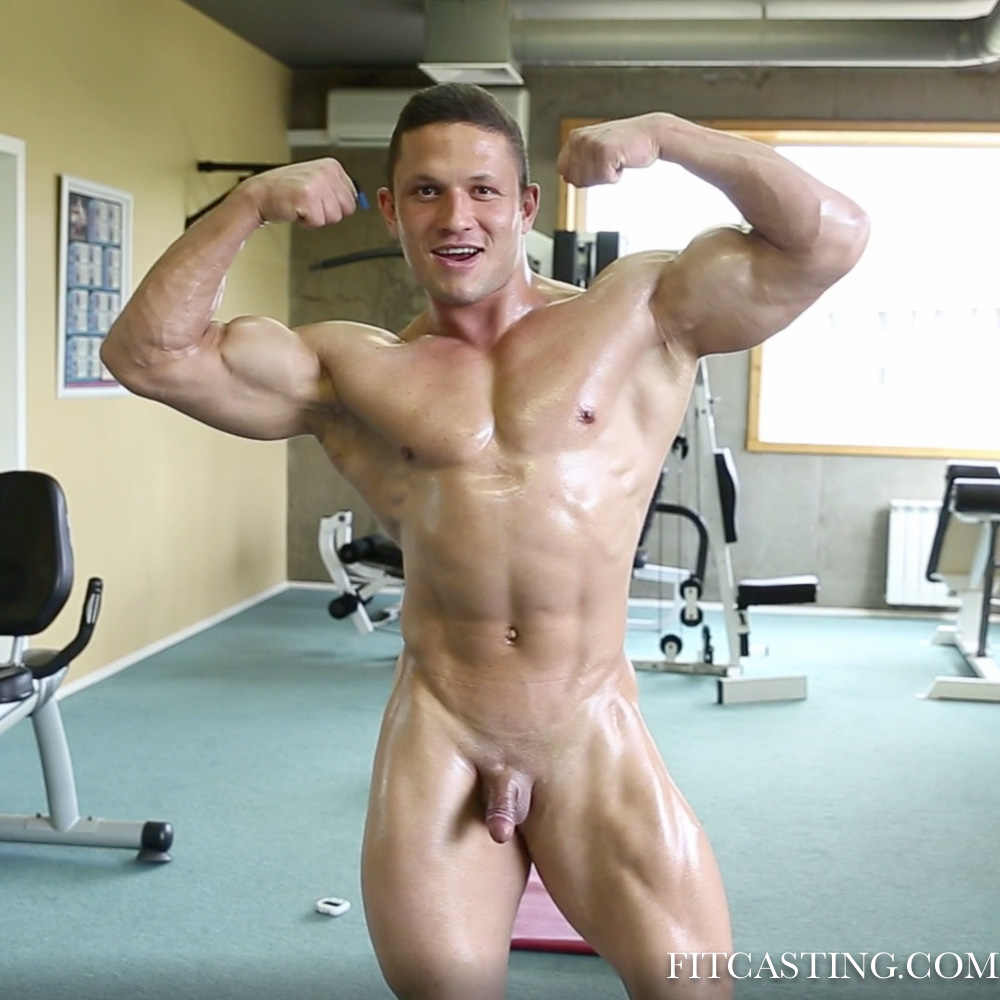 Ruslan is by fas the most eager boy in our stable. He wants to please, he genuinely enjoys hard workouts and we think the punishments, too. So we explained to the boy that he is about to go through the regular "Double Sets Workout", with one additon, he must maintain his hard-on at all times.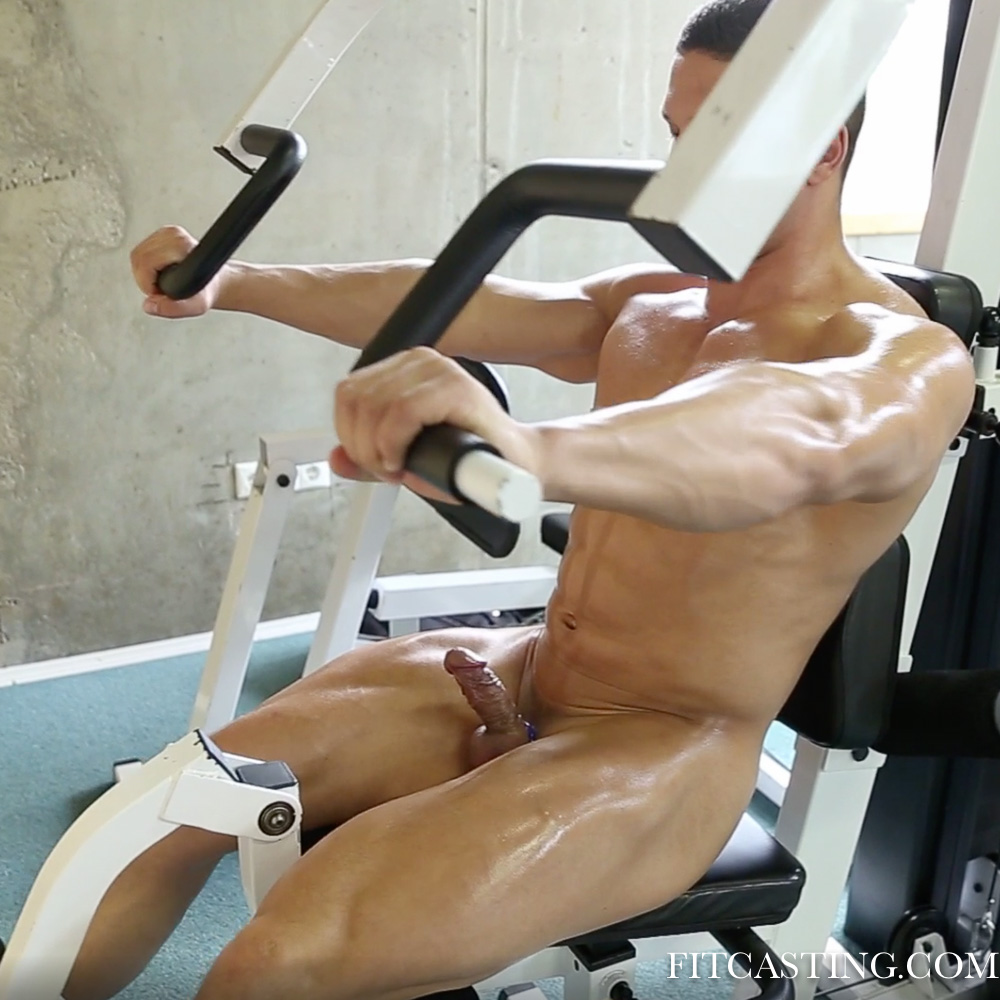 We made one concession: the boy was allowed to wear a cock-ring. It is amazing how the boy started out. We can only imagine what kind of willpower it takes to keep a hard on during not one but TWO hard exercises. But that was not all.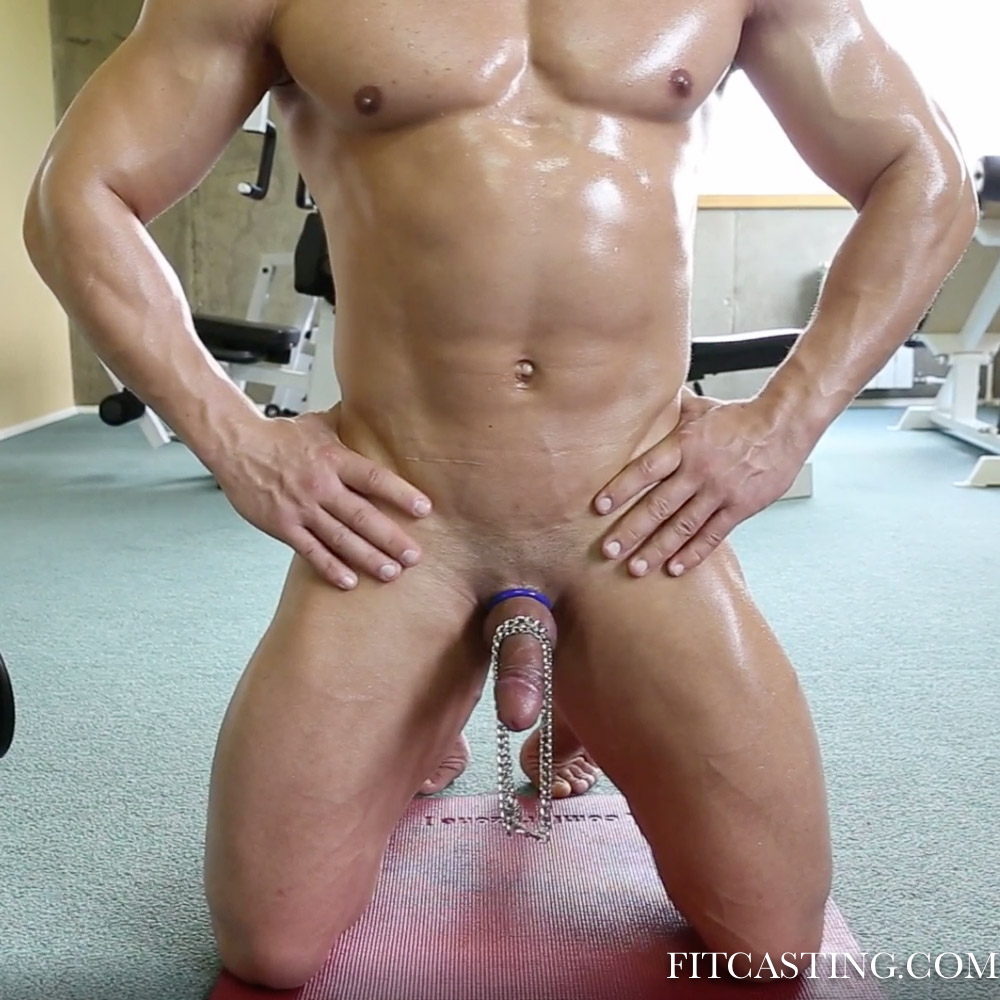 To demonstrate that the boy really had a true hard-on he had to put a chain link on his hard cock and keep it up after the exercise. That is the measure of true stamina, if he lost the chain, he was assigned additional humiliating "penalty workout". As a penalty the boy needed to get hard again, place the chain again on his cock and then do "cock raises". Move the cock up and down for a number of times while remaining on the knees. Look at the boy's face. His eyes are downcast, slightly embarrassed as he needs to perform this very intimate exercise for our entertainment.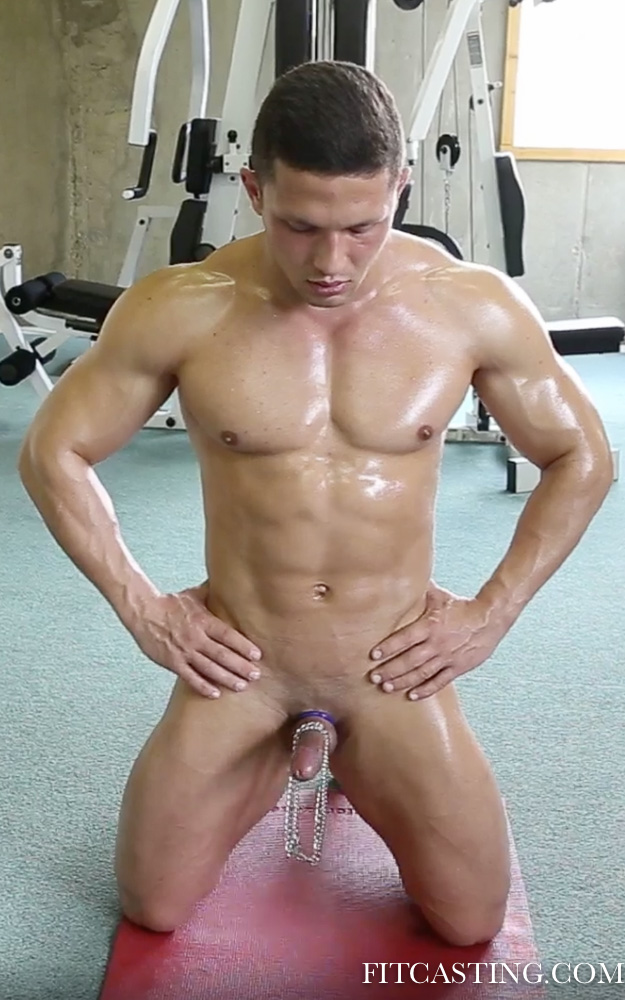 But this was not all. The exercise has three sets – and after every set the boy was ordered to cum. After the first set the boy produced a really respectable stream. But you will appreciate the hardship of the boy's task now in the second set. Having released a considerable amount of sexual tension, he must still carry on working out with full hard-on.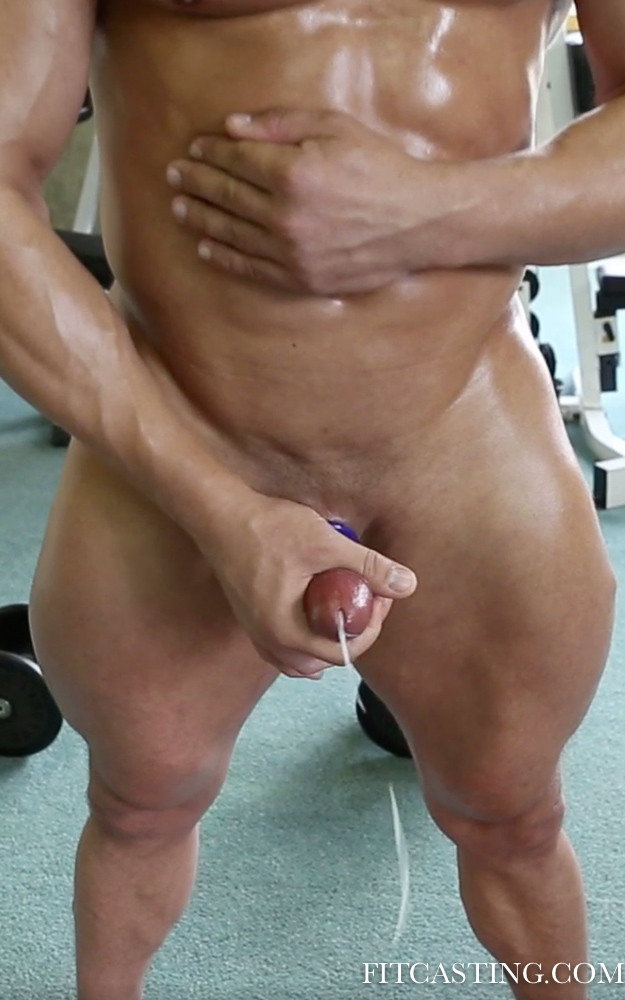 The boy managed well. Not perfectly, but enough to impress us.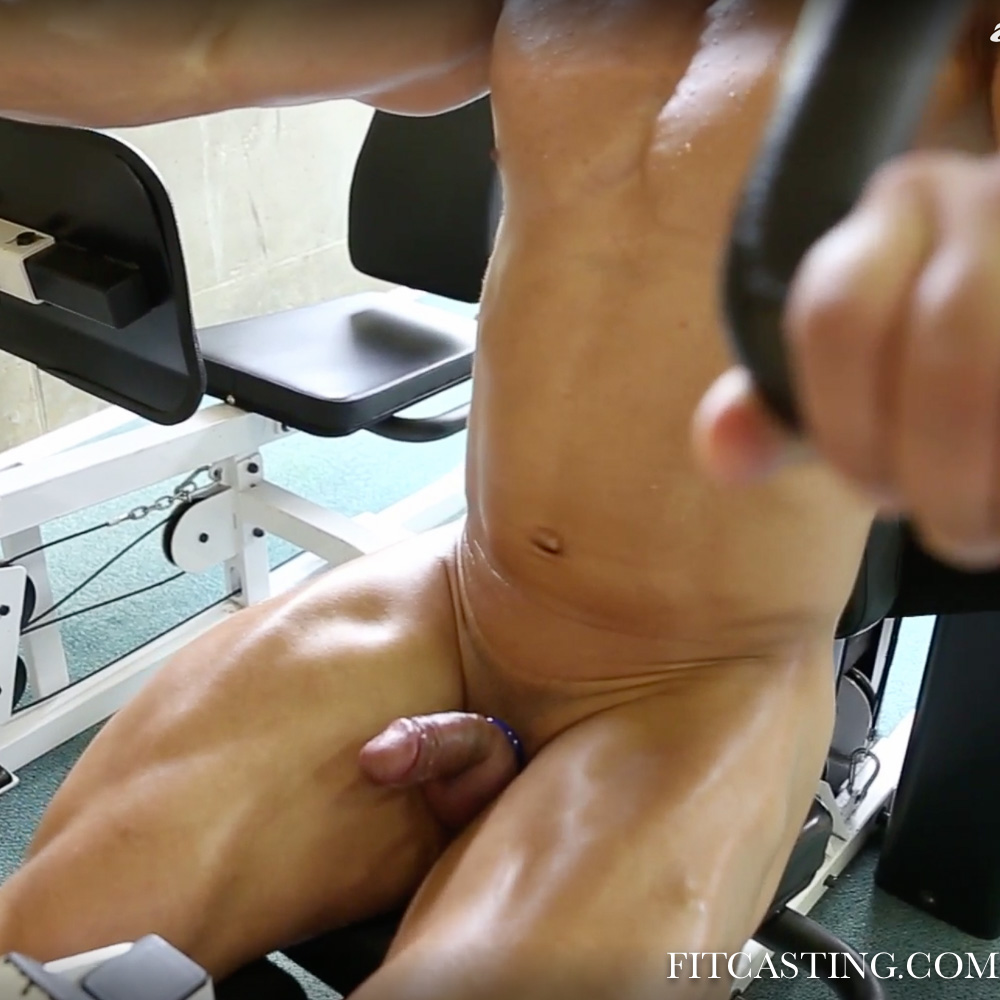 But the third set was still ahead. As he was ordered to cum before the third set, the boy had to muster all his energy to please us. reaching climax took more time, the boy was shivering all over the body as he finally produced just a droplet but nevertheless cum.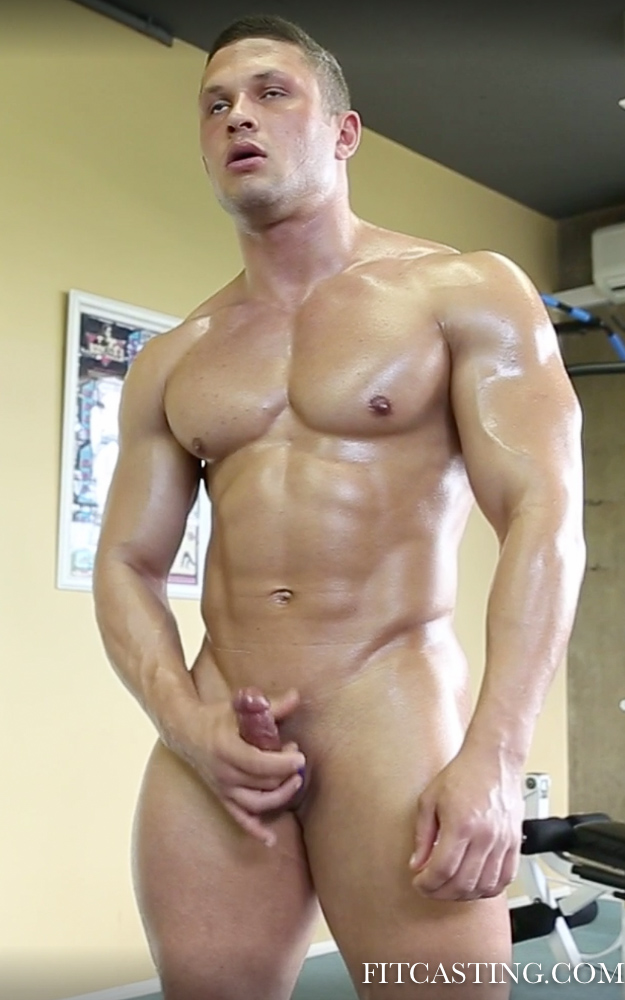 But we still wanted to push boy some more. We now wanted to add the element of pain. After having cummed twice, the boy had to go through yet another set, but we decided to make it even more difficult. Adding clothespins to his nipples was something we had wanted to test for a long time. Now, in addition of deprived sexual energy, the boy had to struggle with pain and still keep up his cock. The results were amazing.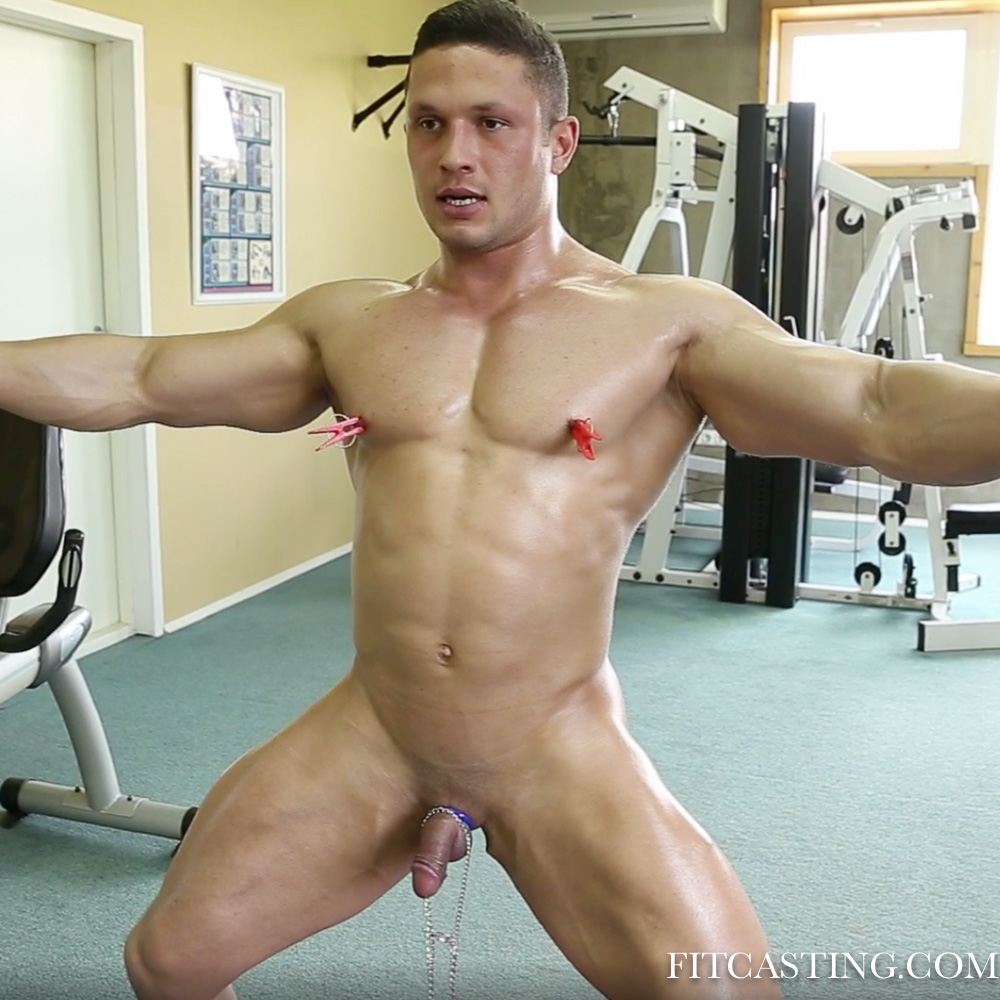 The words "good boy" are sometimes overused, but with Ruslan they are spot on. He is genuinely good boy who wishes to please his trainer. Thanks to this experiment we are now able to train other boys in this fashion, and we have Ruslan to thank for this. If you want to have this very intimate, erotic and incredibly sexy video in your private collection, go to our shop and enjoy training this beauty.
https://shop.fitcasting.com/movies/