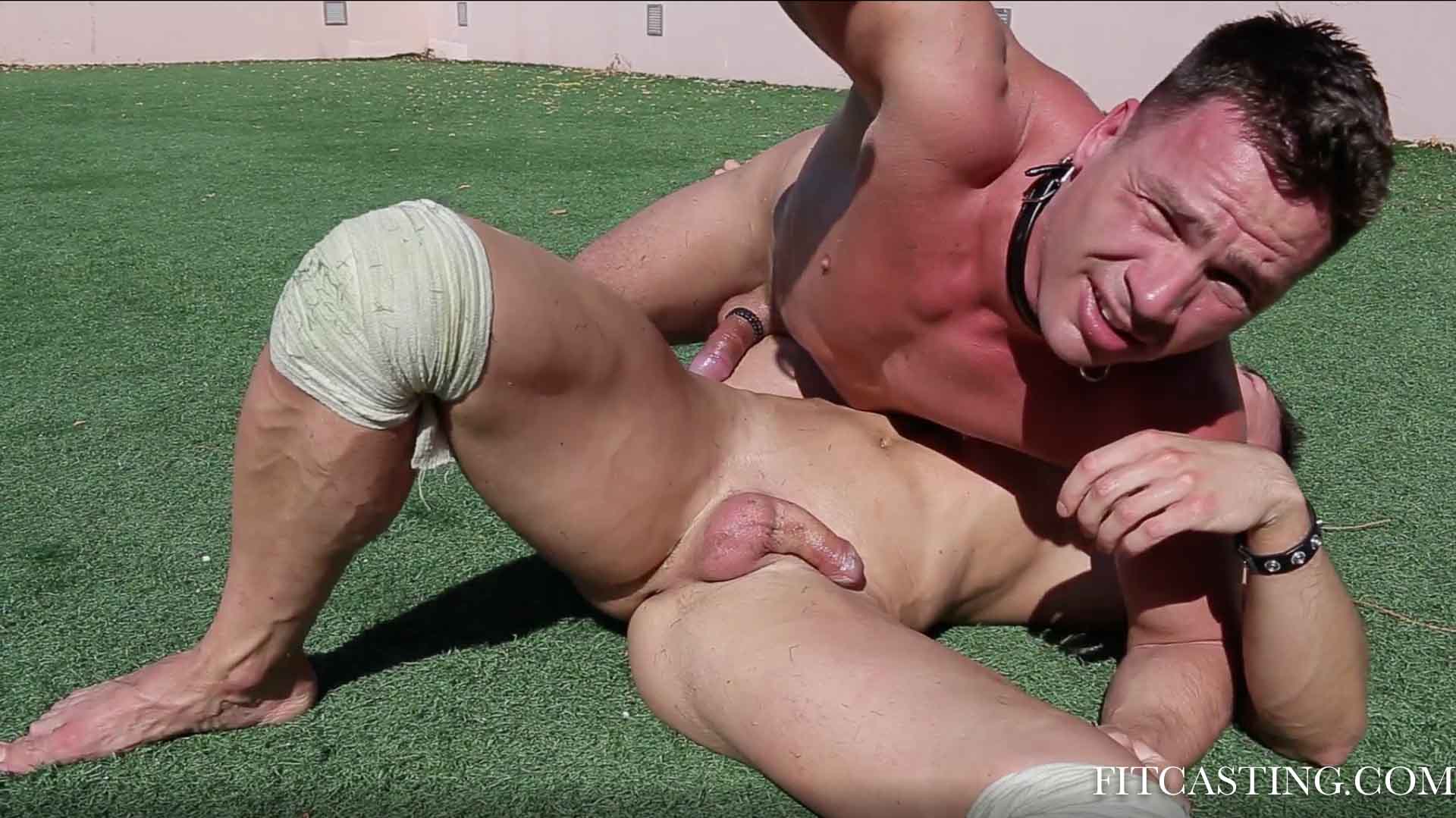 Now is the time to see some gladiator fights again. Previously, we have published Gladiator Arena Figths in our shop because they are very exclusive scenarios but now we are glad to bring you a full Gladiator Arena Fight from our recent Greece shoot.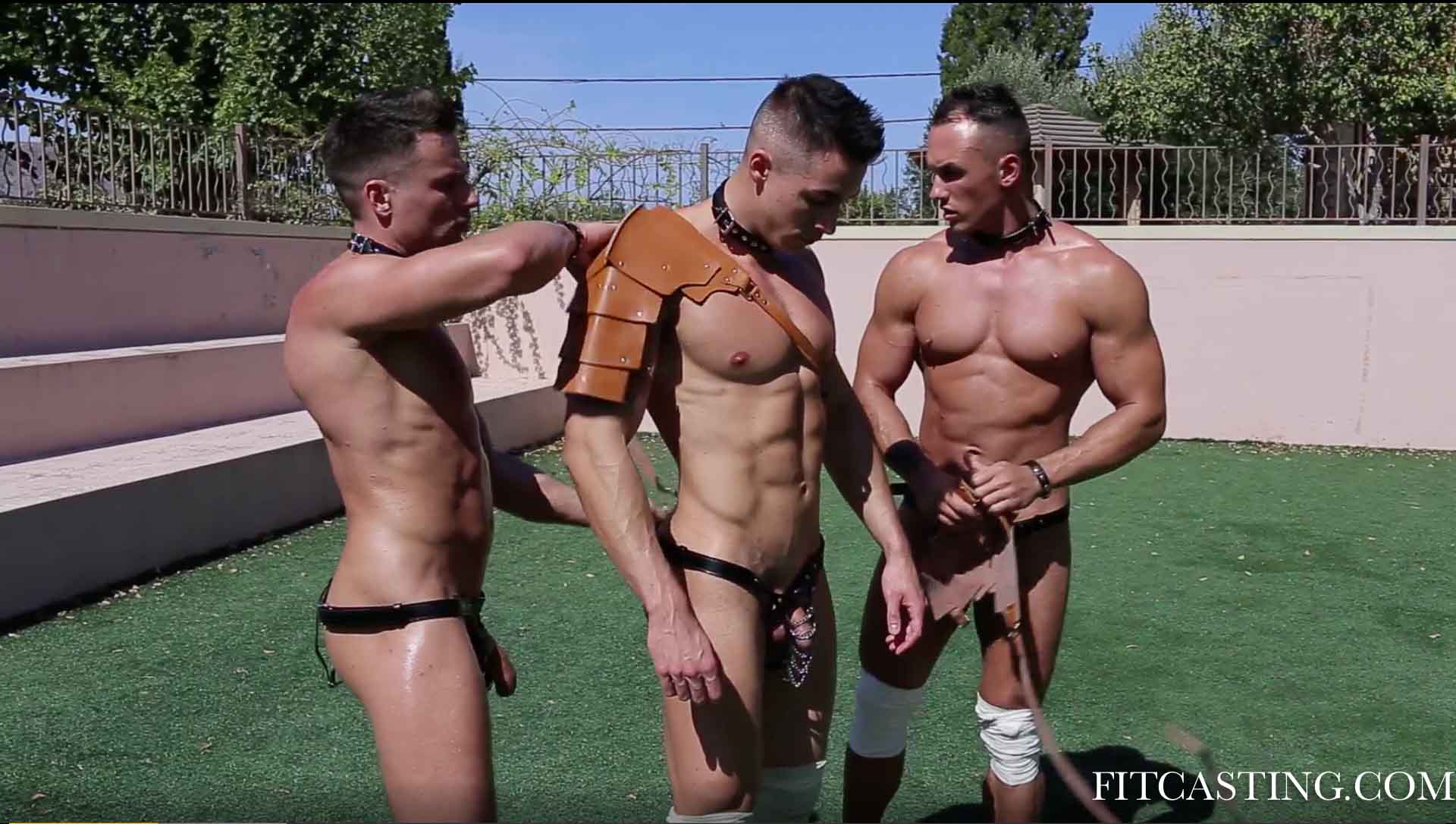 Three boys: Dima, Dima S and Yaroslav step in gladiator gear into the villa yard. Today we have decided to play the trip on Dima S who probably assumes that he can be the trainer.
But this time the boys themselves must decide who will be the trainer in this fight and who will be the fighters. The roles are decided by wrestling against the most experienced boy: Dima T. The goal is to rip the opponent's jock off so that the boy will become naked.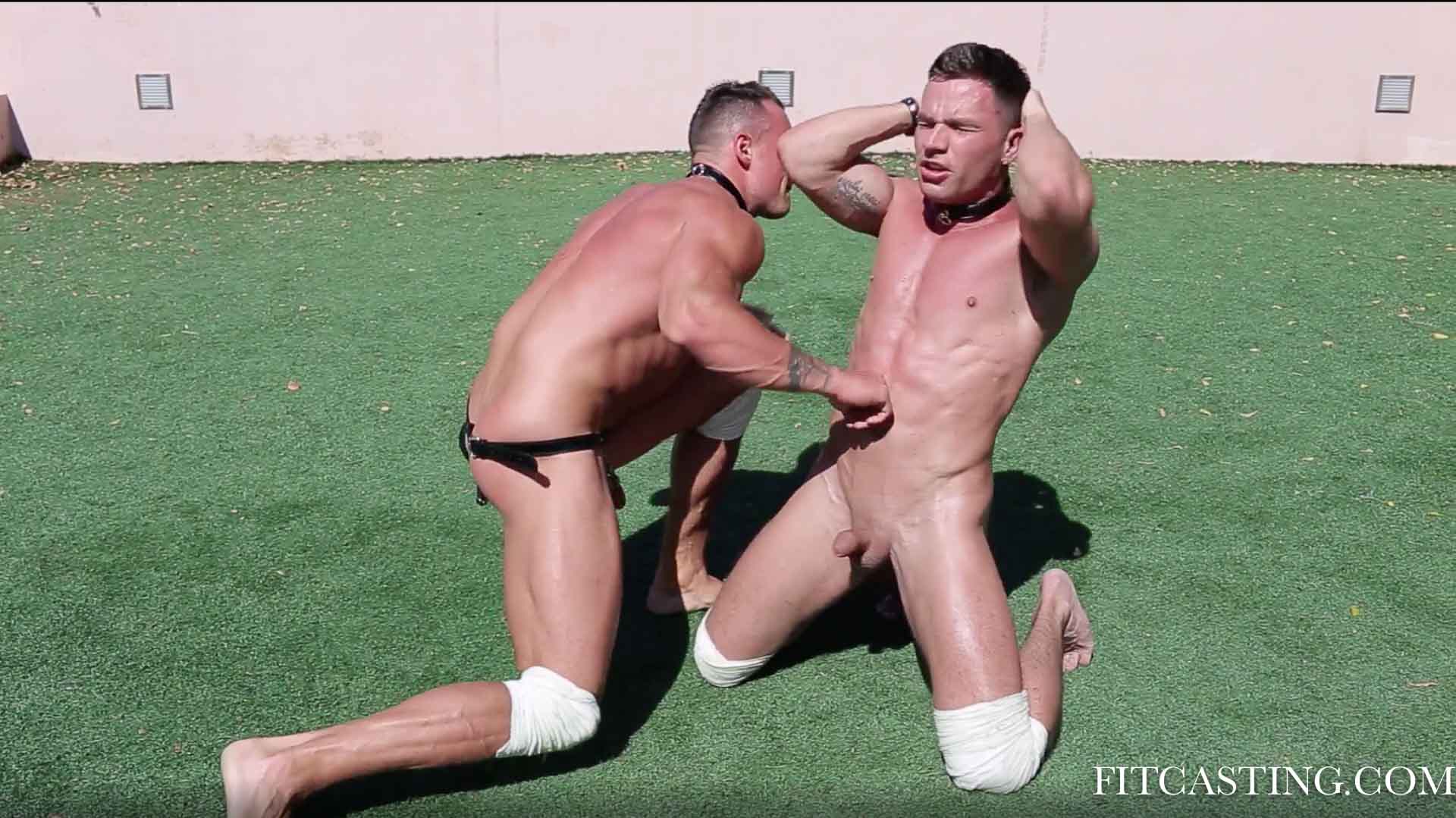 First, Dima T and Dima S will start fighting and here we have the first surprise: it is Dima Swho loses and he must be one of the fighters!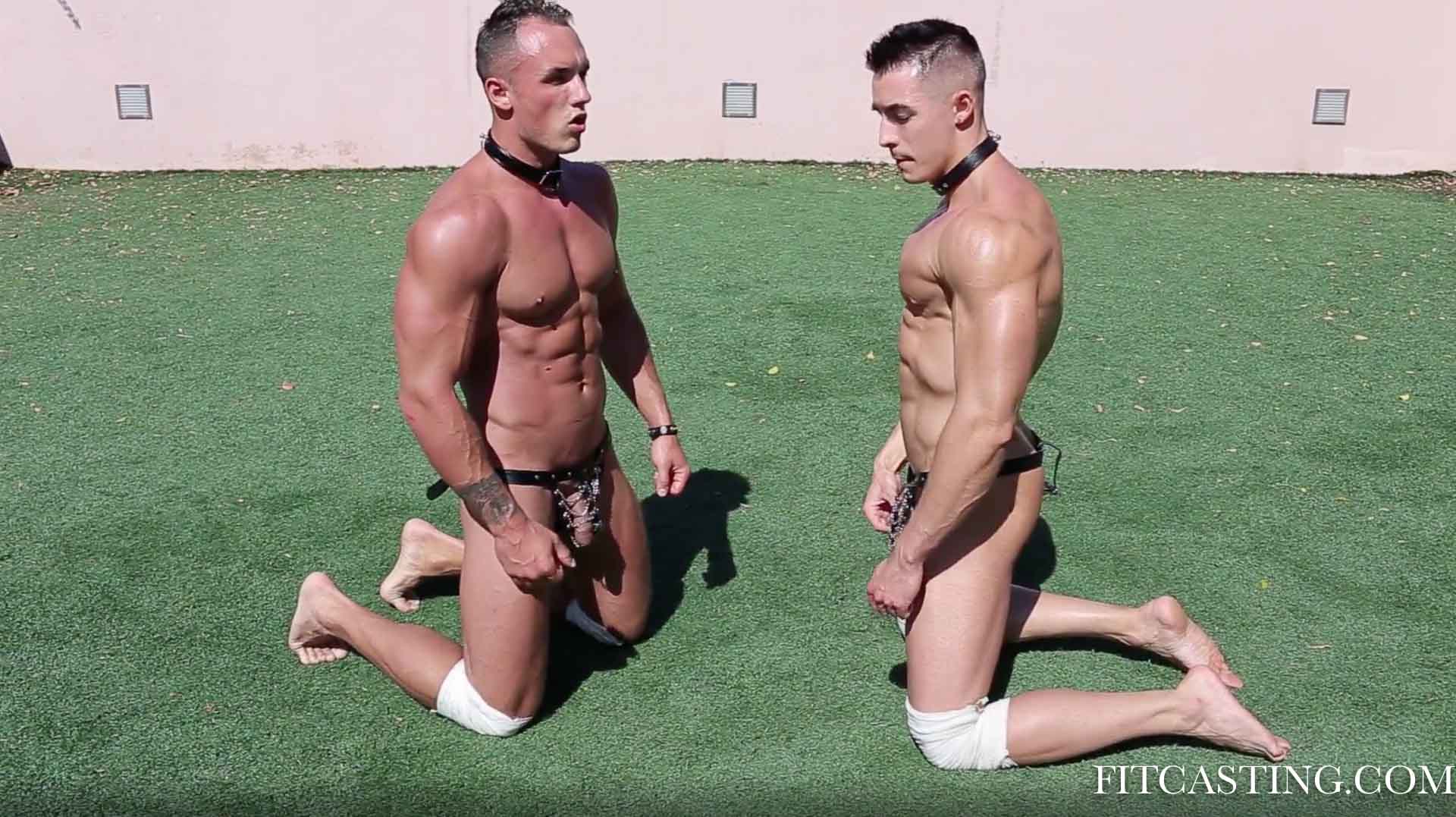 Yaroslav puts up a good fight against Dima, but he too must admit the strength of one of our most experienced models. So the game is Dima S against Yaroslav.
Let's take time to admire Yaroslav. Hard whipping sessions and trainings have done good for him: he has gained muscles and his posture and behaviour is strong yet disciplined. There is something extremely "gladiatoresque" about this boy.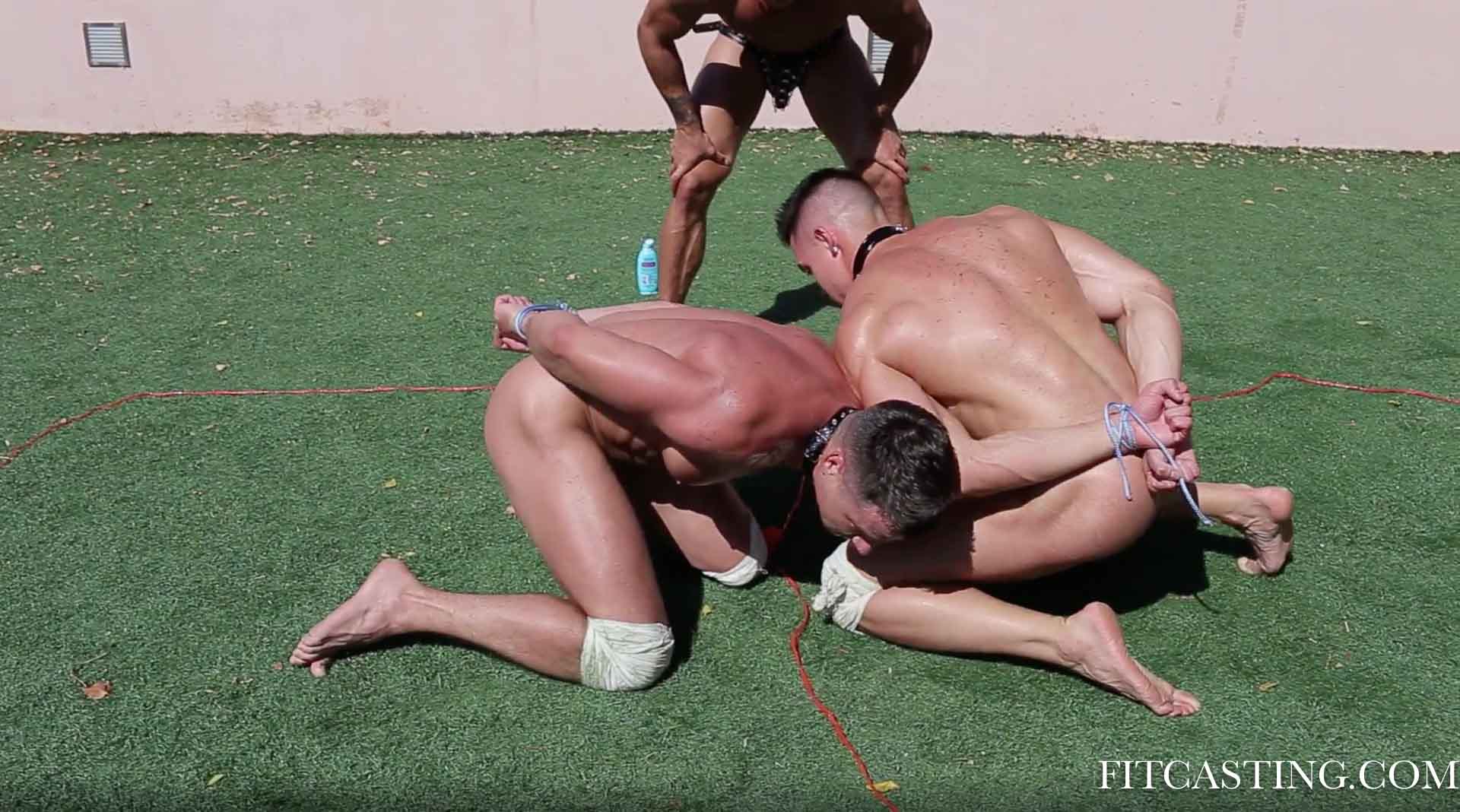 And the fight starts. The scenario is enjoyable as fights are very entertaining. We have described the scenario in many of our previews but you can be sure that it has defend the territory fight and the popular cockfight.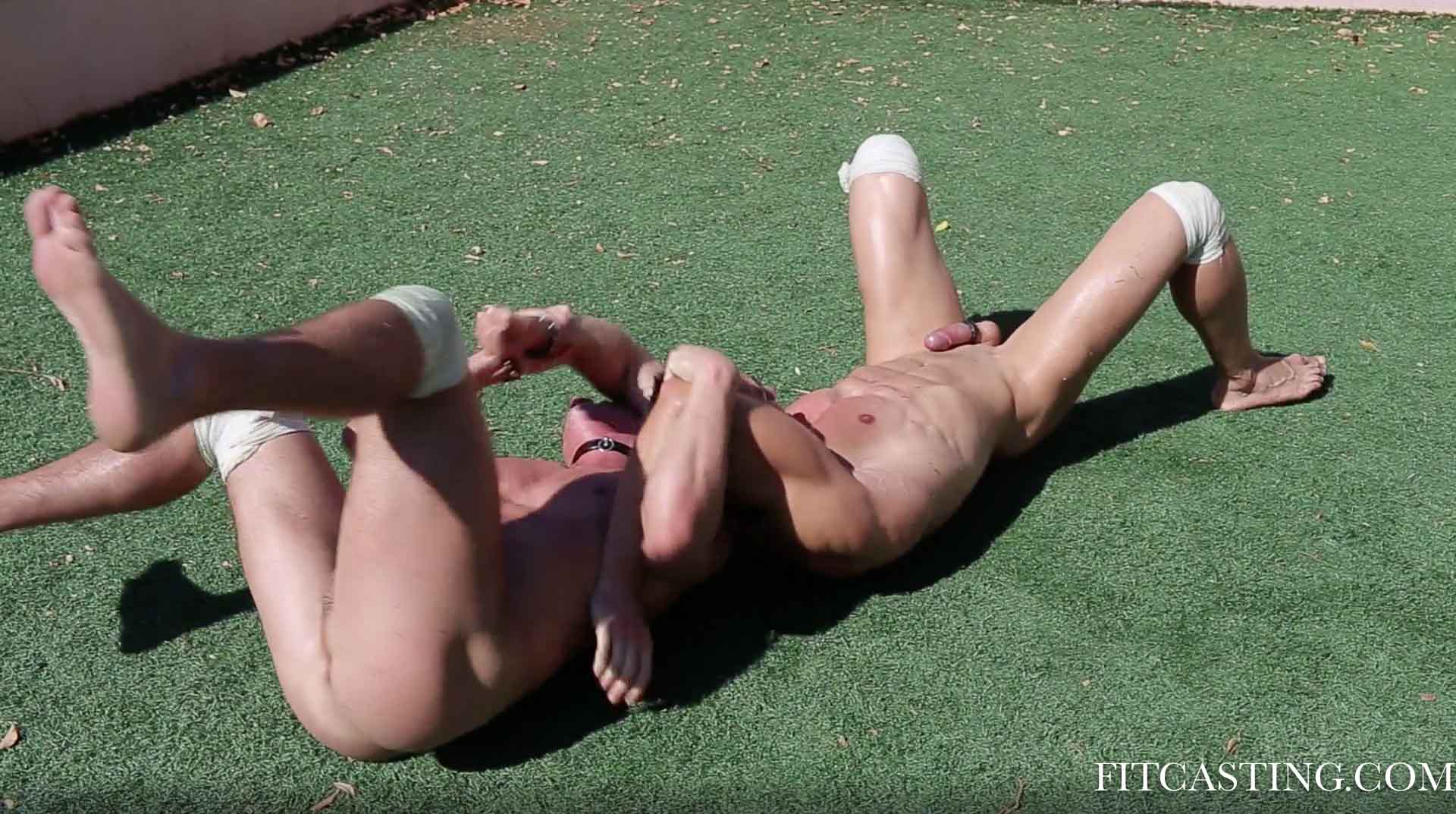 Here the boys must wear rings on their cocks and the must fight to rip it off from the opponent's cock. Obviously, the boy who maintains his hard-on longer will have an advantage as it is much more difficult to get the rubber ring off from rock hard, swollen cock. Enjoy the fight!
21 February 2022
First Casting: Sven 34
Jony: Posing Routine 19
Birthday Special: Gladiator Games 31
Alex: Presenting 2022 Model of the Year 17
22 February 2022
First Casting: Sven 35
Birthday Special: Gladiator Games 32
Alex: Presenting 2022 Model of the Year 18
Dima S and Yaroslav: Gladiator Arena Fight 1
23 February 2022
First Casting: Sven 36
Jony: Posing Routine 20
Birthday Special: Gladiator Games 33
Domantas: Master's Birthday Gift 6
24 February 2022
First Casting: Sven 37
Birthday Special: Gladiator Games 34
Alex: Presenting 2022 Model of the Year 19
Dima S and Yaroslav: Gladiator Arena Fight 2
25 February 2022
First Casting: Sven 38
Jony: Posing Routine 21
Birthday Special: Gladiator Games 35
Domantas: Master's Birthday Gift 7
26 February 2022
Dima T and Gary: Gladiator Abs Training 9
Dima T and Gary: Gladiator Abs Training 10
Tommy: Rickshaw Boy Challenge 5
Tommy: Rickshaw Boy Challenge 6
27 February 2022
Dima T and Gary: Gladiator Abs Training 11
Dima T and Gary: Gladiator Abs Training 12
Tommy: Rickshaw Boy Challenge 7
Tommy: Rickshaw Boy Challenge 8