At the request of several members we have started to describe our trainings a bit more detailed way, explaining the scenarios and ways we use to keep our boys motivated. Most of our training sessions follow 10 simple rules of "Forced Workouts" and we have decided to start our new series of e-books by explaining those rules in detail.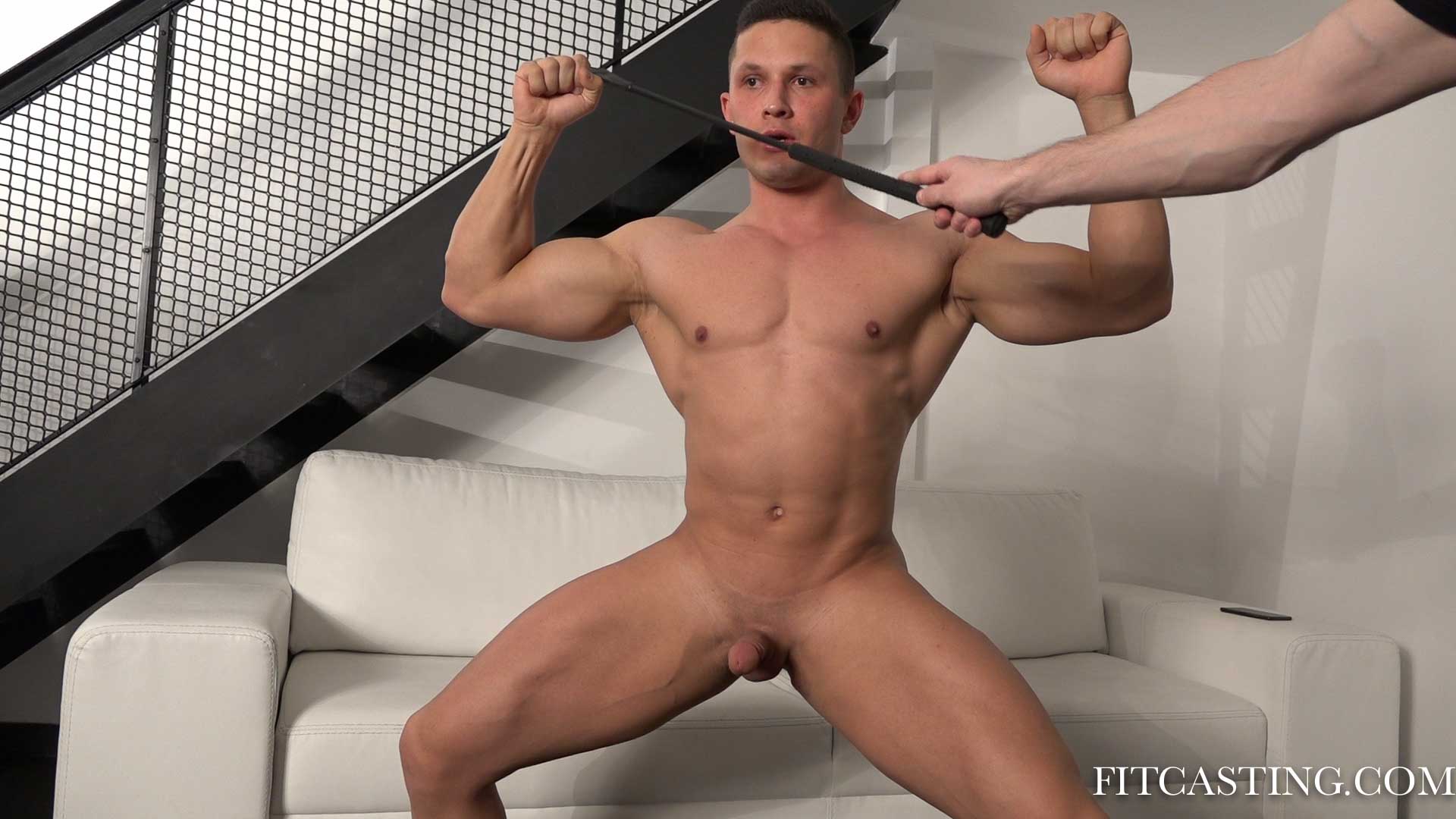 We will break down all the rules of "forced workouts" in over 100 page richly illustrated e-book, by using Ruslan and his perfect body as a guide. We take the several trainings over the years that the boy has been in our stable to break down all the ten rules of forced workout. After reading the book, you will understand why in the picture above, the boy is naked, completely shaved, keeping a strenuous stress pose, legs spread in a humiliating way, while keeping hard on and his almost perfect pose corrected by trainer's whip.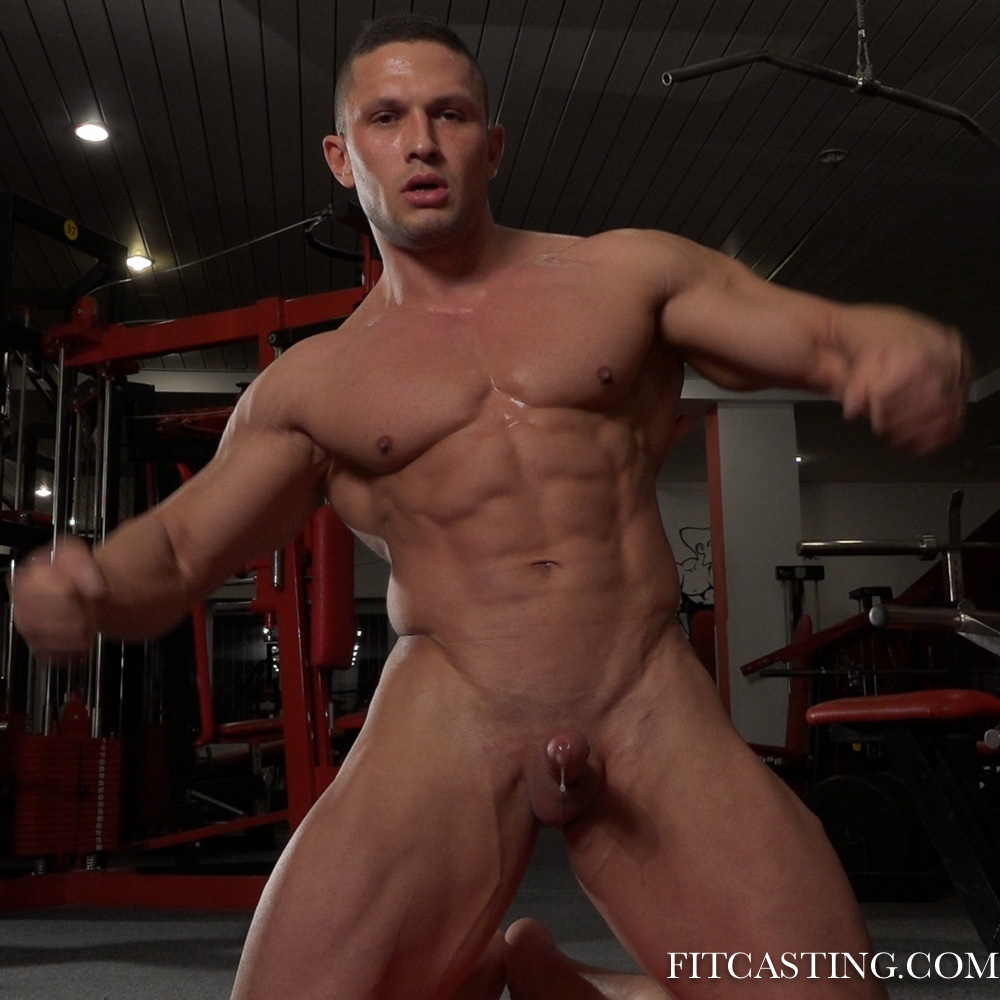 Ruslan is a perfect star for the book – with his perfect body, humble and obedient attitude, he has returned year after year for ever harder trainings and discipline. The boy keeps his cock hard and head high even when facing some of the hardest trainings and punishments. He seems to be craving for discipline and hard use. What makes these straight, muscular boys, MMA fighters to return again and again to humiliating, impossibly hard and exhausting sessions? Is it wish to test oneself, push limits and experiment? Or is it some sense of security and stability that the boy gets from submission, obedience and discipline?
The rules are clear and every boy needs to learn them:
Rule 1. Submission: The boy must submit to his trainer completely
Rule 2. Nudity: The boy must be nude while working out.
Rule 3. Respect: The boy must show respect and to his trainer throughout the training.
Rule 4. Perfect form: The boy must keep perfect form.
Rule 5. Maximum tempo: The boy must keep maximum tempo.
Rule 6. Constant improvement: The boy must improve constantly and meet all goals set by the trainer.
Rule 7. Strict discipline: The boy must submit to strict discipline: even slightest mistake is subject to punishment
Rule 8. Humility: The boy must be humble and know his place.
Rule 9. Entertainment function: The boy works out for the pleasure of his trainer – his submission has no limits.
Rule 10. Gratitude: The boy must always be grateful for his training and punishments
Go to our e-store and check out the detailed explanations of the rules while enjoying the pictures of one of our most beautiful boys. https://shop.fitcasting.com/e-books/