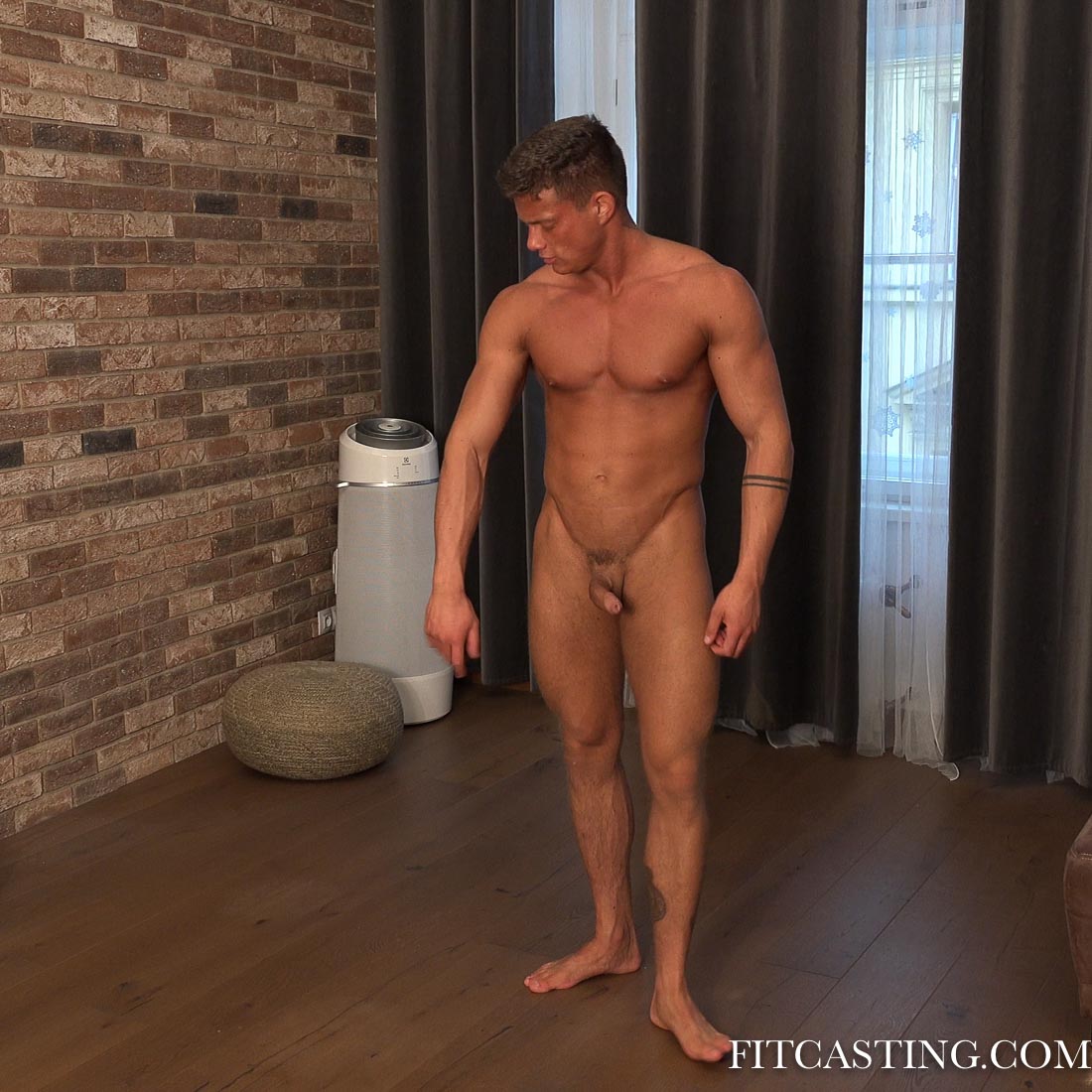 We have some great news to share: our beautiful Aiden, who we presented you shortly as a "bonus boy" is back for training. This time for a longer and more serious show-off. The boy received a very positive feedback already during his first appearance, and we are glad to  notice that he has even gained in muscle. We wanted to shoot him right before his upcoming competitions, and when he entered we noticed that he had prepared his skin for a posing already: sporting a heavy tan.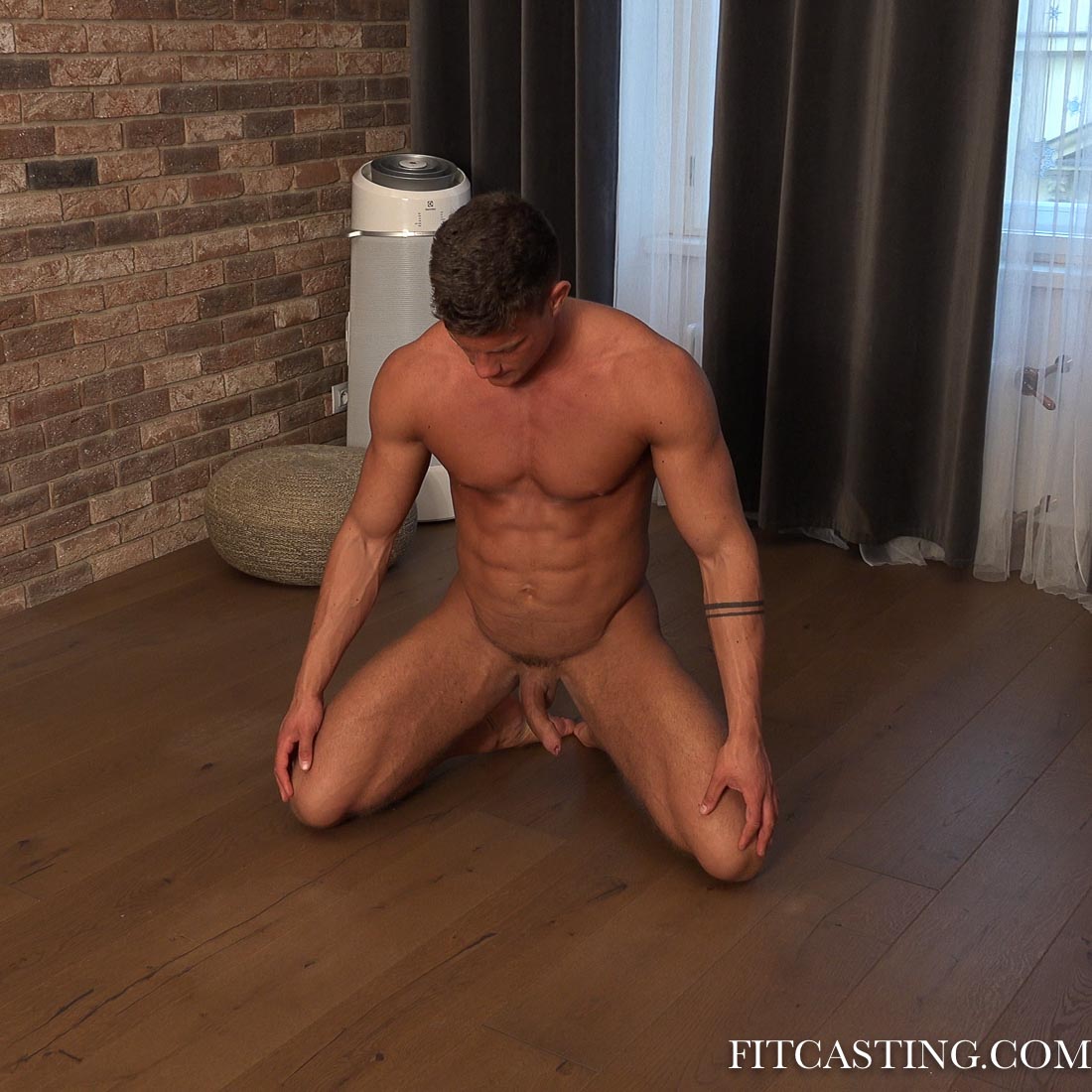 As the tanned boy was kneeling in front of us, we got a sudden inspiration to make use of the situation and present his muscles even better. Typically, we do not whip the boys during the first castings, but it is true, that there is no better way to see the boy flex his muscles than in anticipation of a whiplash. Whips however leave marks and some of our customers prefer to enjoy the first look at the boy without whipmarks.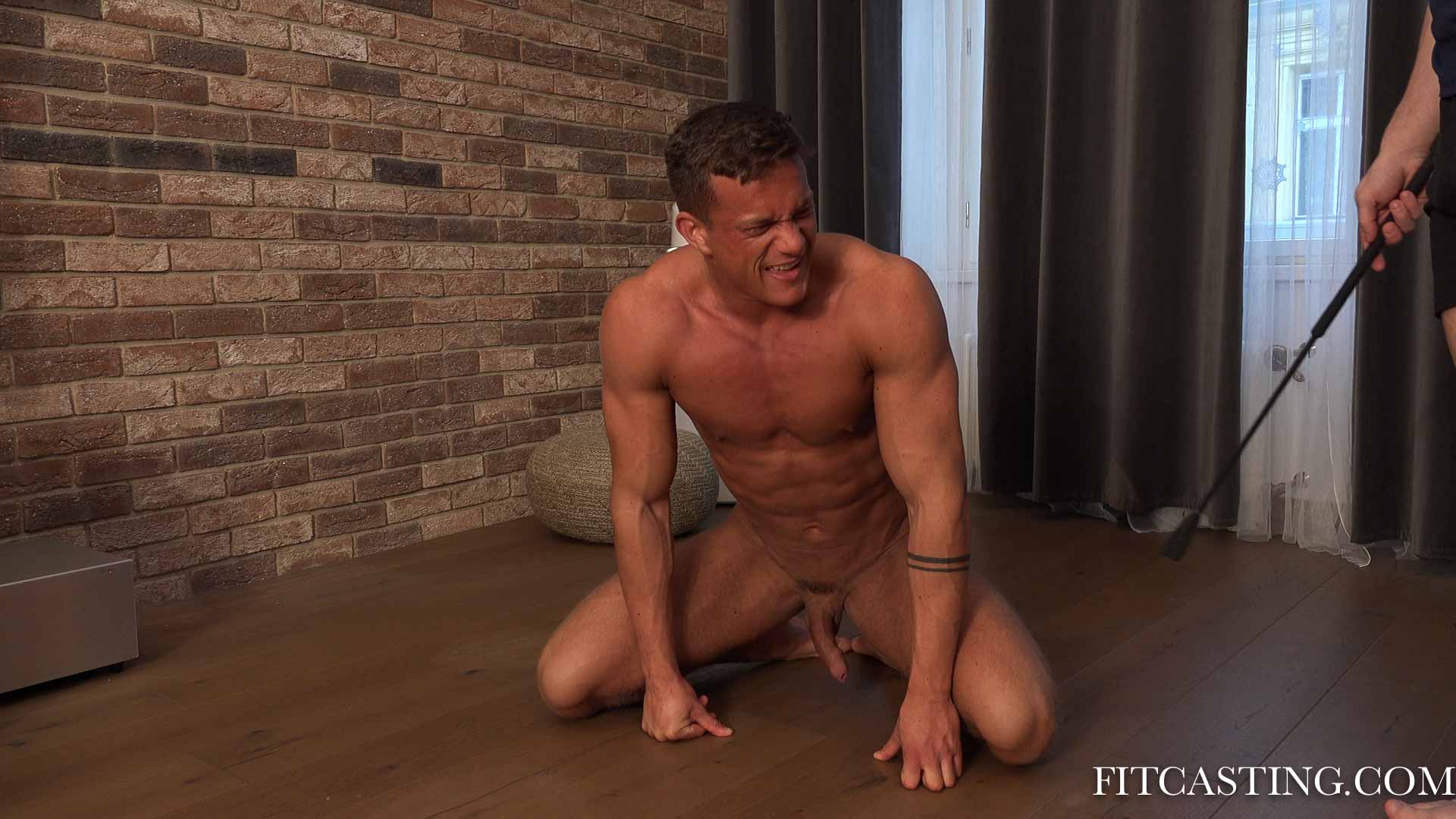 But after a couple of test strokes with the whip we realized that the boy is so tanned that even some of the hardest strokes would not leave any marks. So we decided to make use of the situation and decided to use whip as the boy was posing for us – just to bring out the best in his tanned body.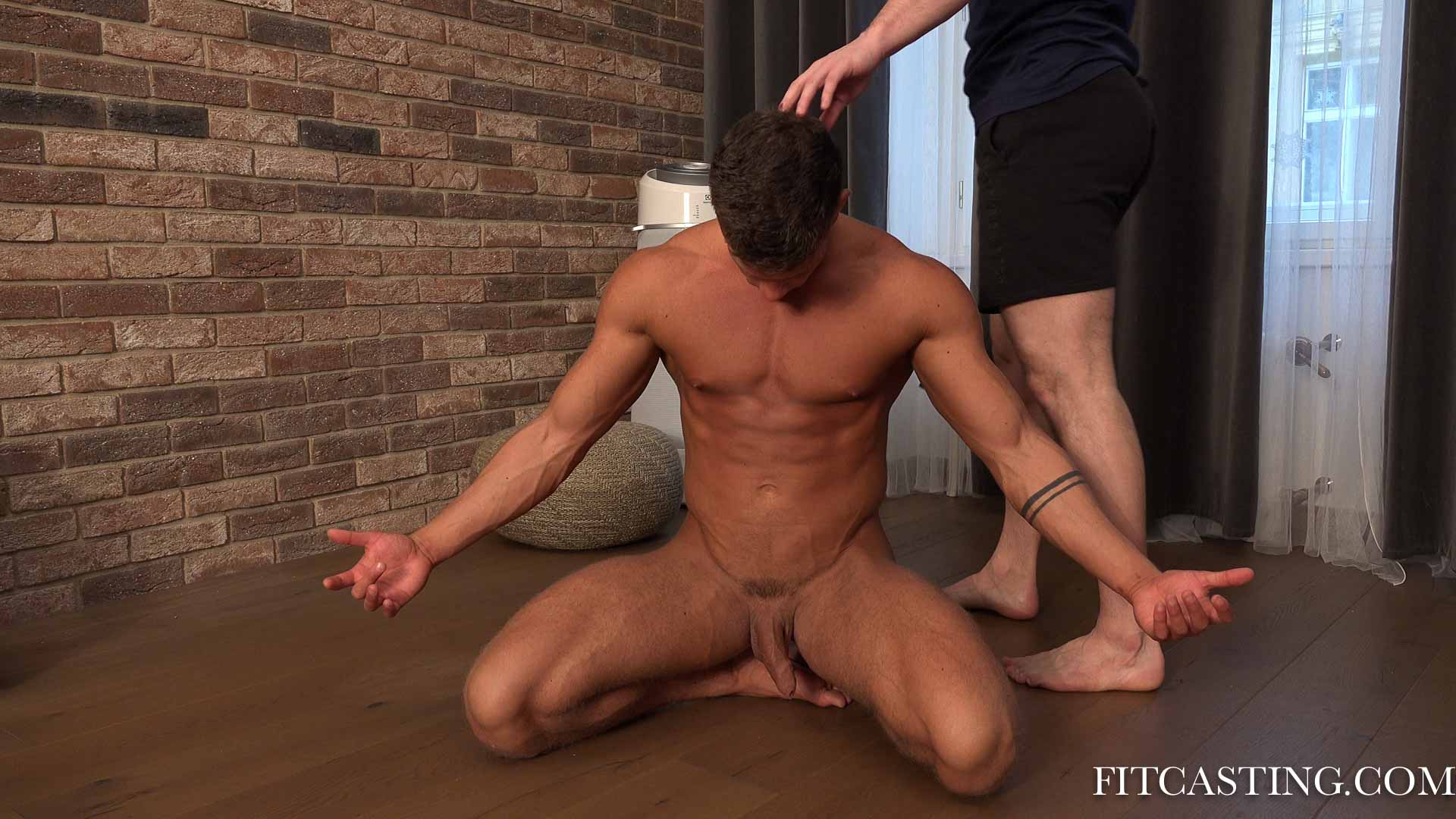 In addition, in previous shoots, we had noticed certain attitude issues with the boy. Clearly beautiful and with certain star factor the boy could certainly benefit in some humility training right from the beginning. So, in addition to whipping, the boy will discover that he must spend a lot of time on the knees in some of the most classic submissive poses.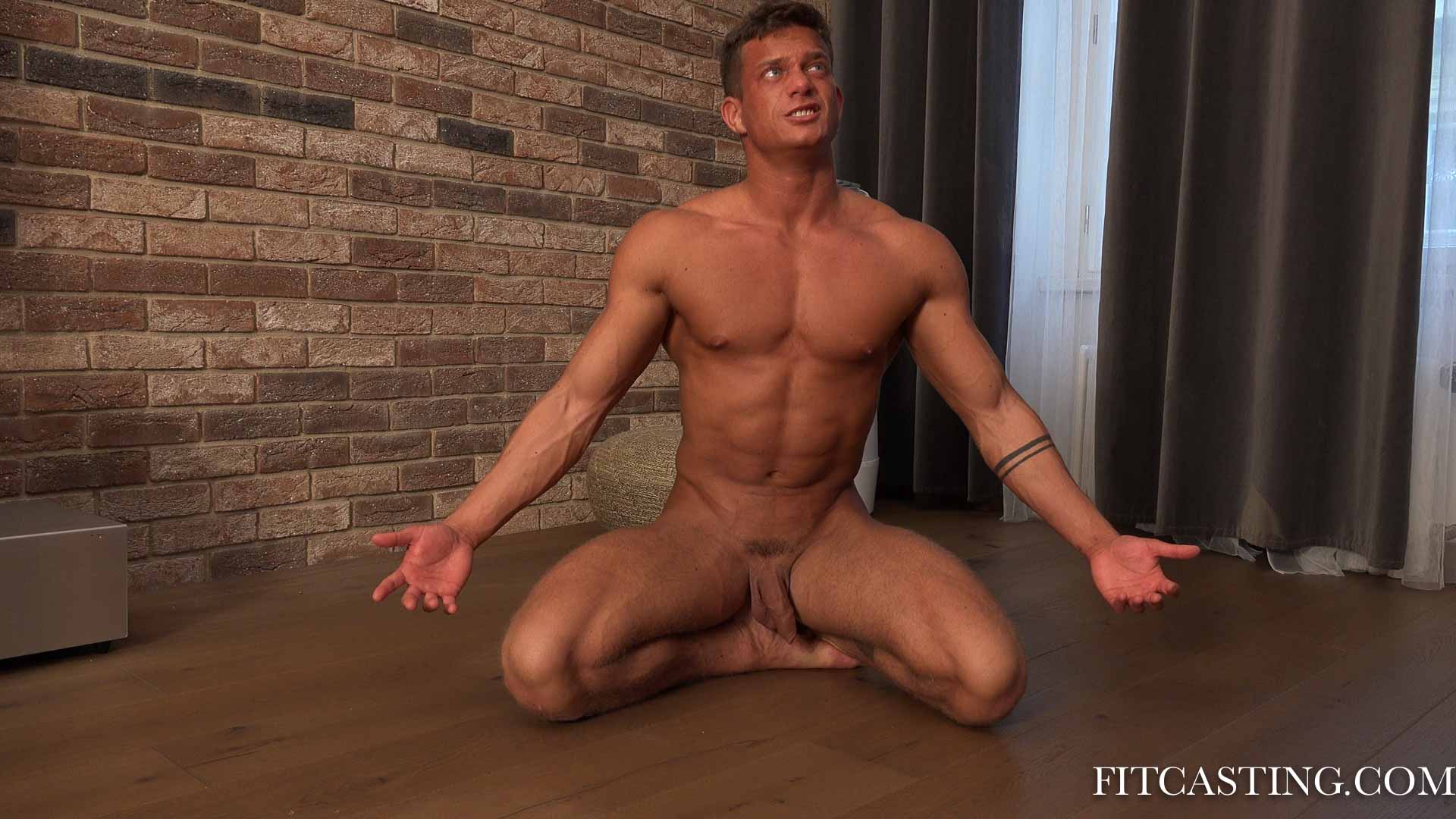 At one moment, as the trainer was about to raise his whip again the boy raised his eyes in desperation as if asking "What did I do wrong, Sir? Why am I being punished like that?" – the trainer explained later that the boy should not worry. Yes – there were a few mistakes that the whip corrected, but he should not think about his whipping as a punishment. The trainer is whipping him so that he can leave a better impression to our members and hopefully earn higher ratings.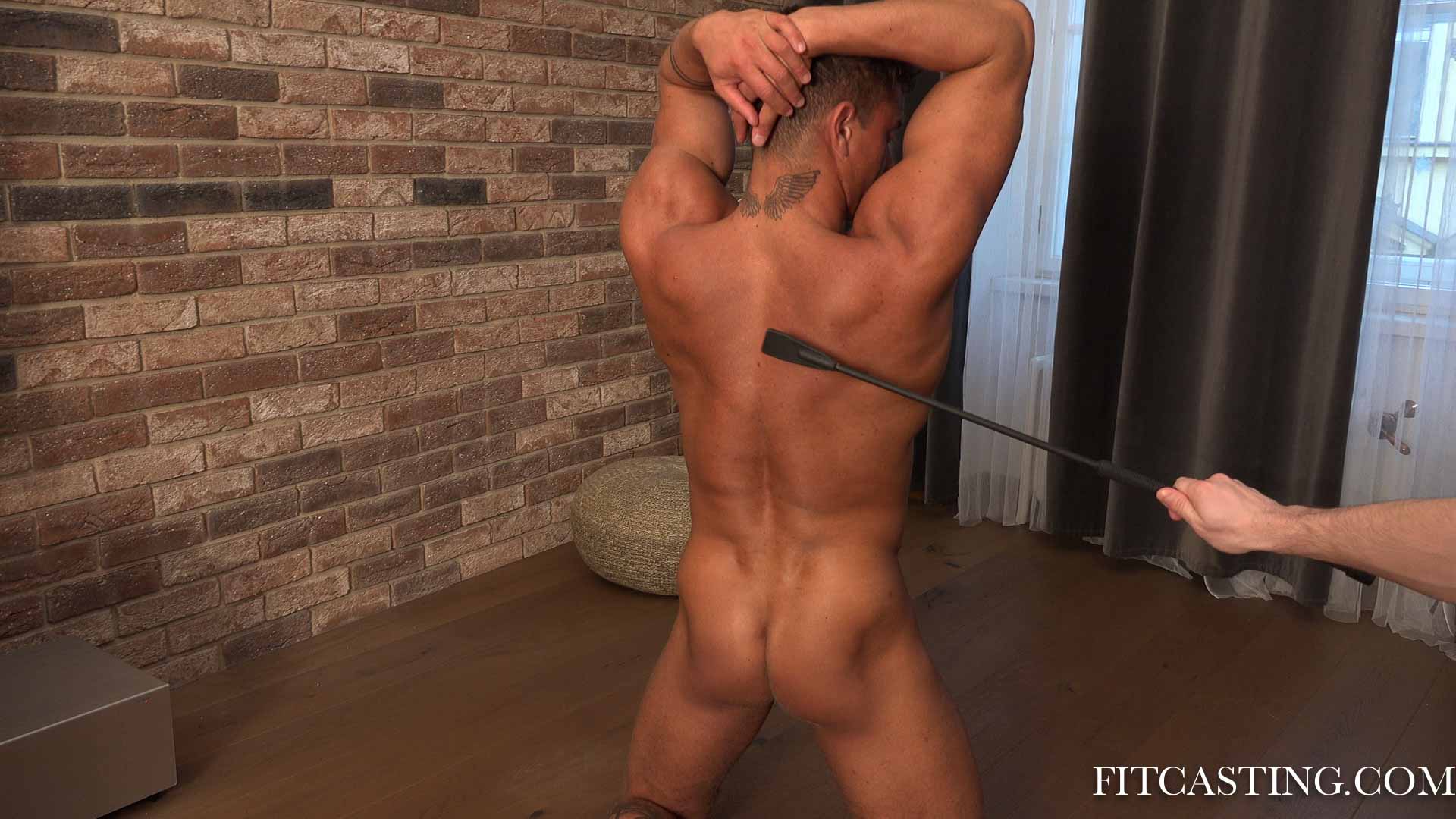 We are not entirely sure, if the boy fully appreciated the service as his reaction to the trainer's help was still quite nervous. But as the trainer made the boy count every lash, we can also hear the boy's lovely voice.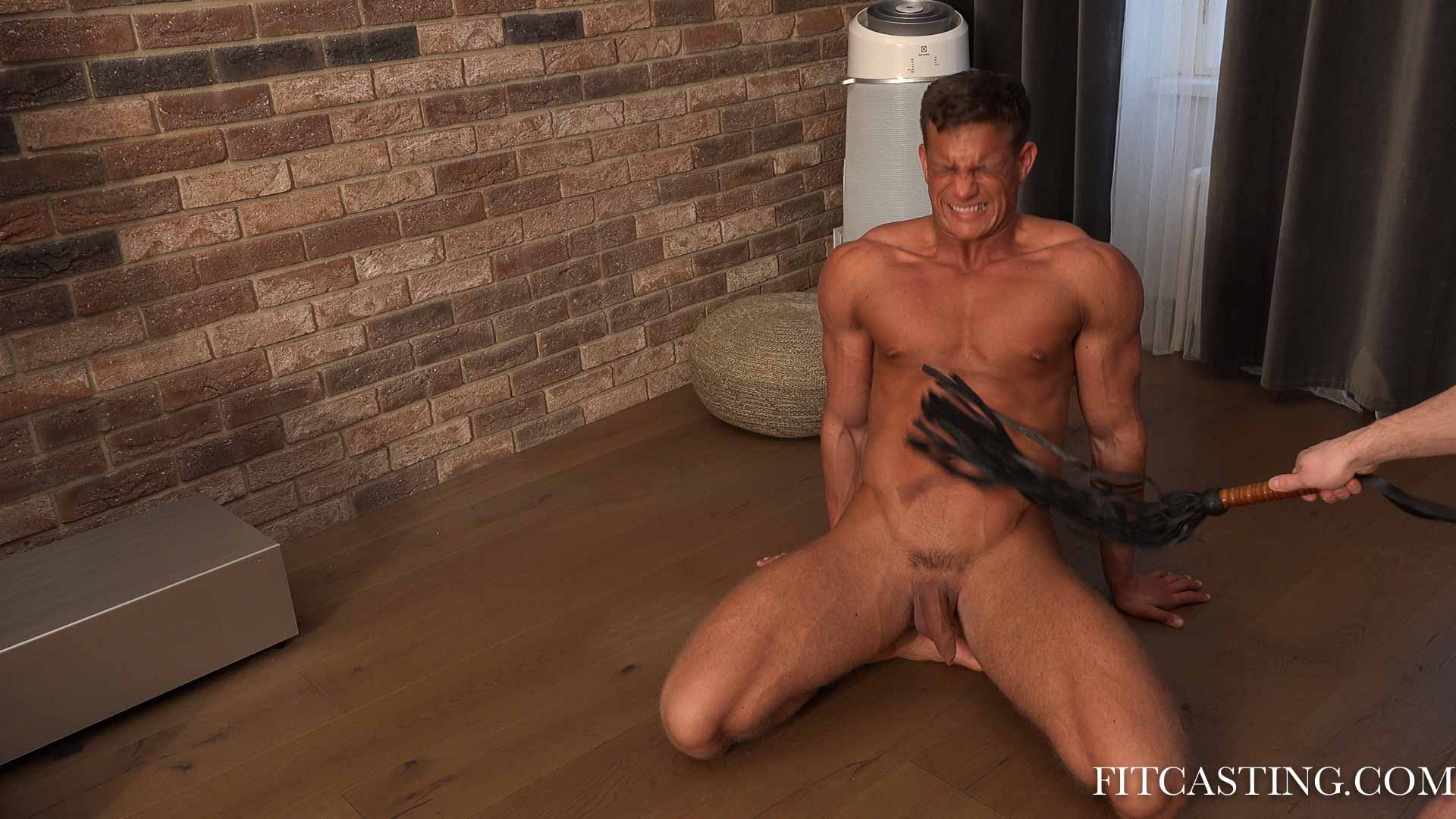 It is not even so important if the boy likes the whipping so much or not – what is important is that we get to enjoy his body to the maximum. Aiden is a very well developed, beautiful specimen: look at his thighs, abs, chest, nipples, biceps shoulders and face. The boy is extremely well proportioned and we would love to see him in future trainings. His nervous submission makes him a particularly good candidate for very hard, intense routines.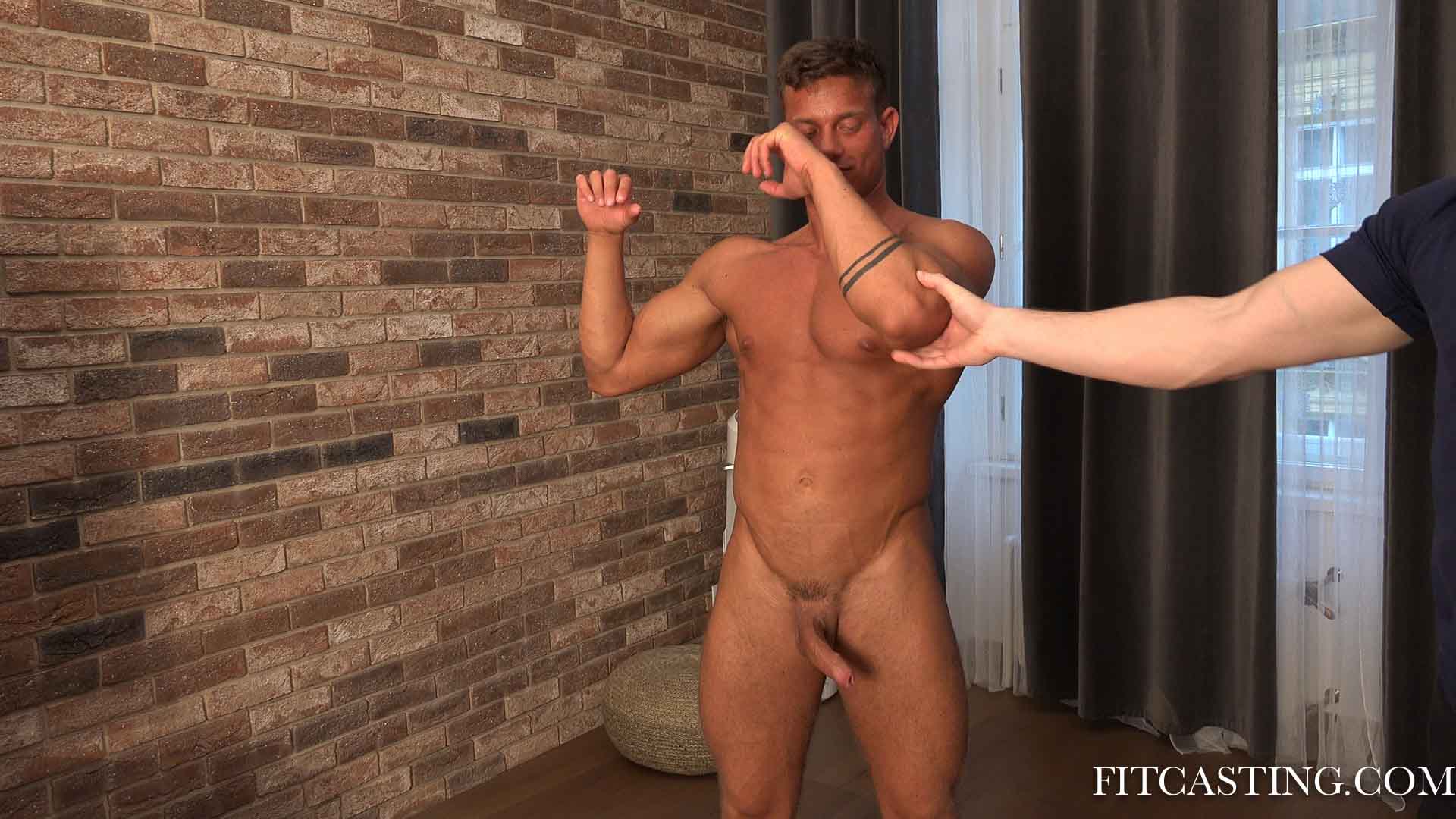 We hope you will enjoy this boy as much as we enjoyed training him! When you write us please use our temporary e-mail address fitcastingagency@gmail.com – we are in process of upgrading our site and gmail account is best to use for e-mails. Let us know how would you like to see Aiden to be trained.
Aiden: Special Casting will start playing on 1 March 2023
We have also added a preview gallery!