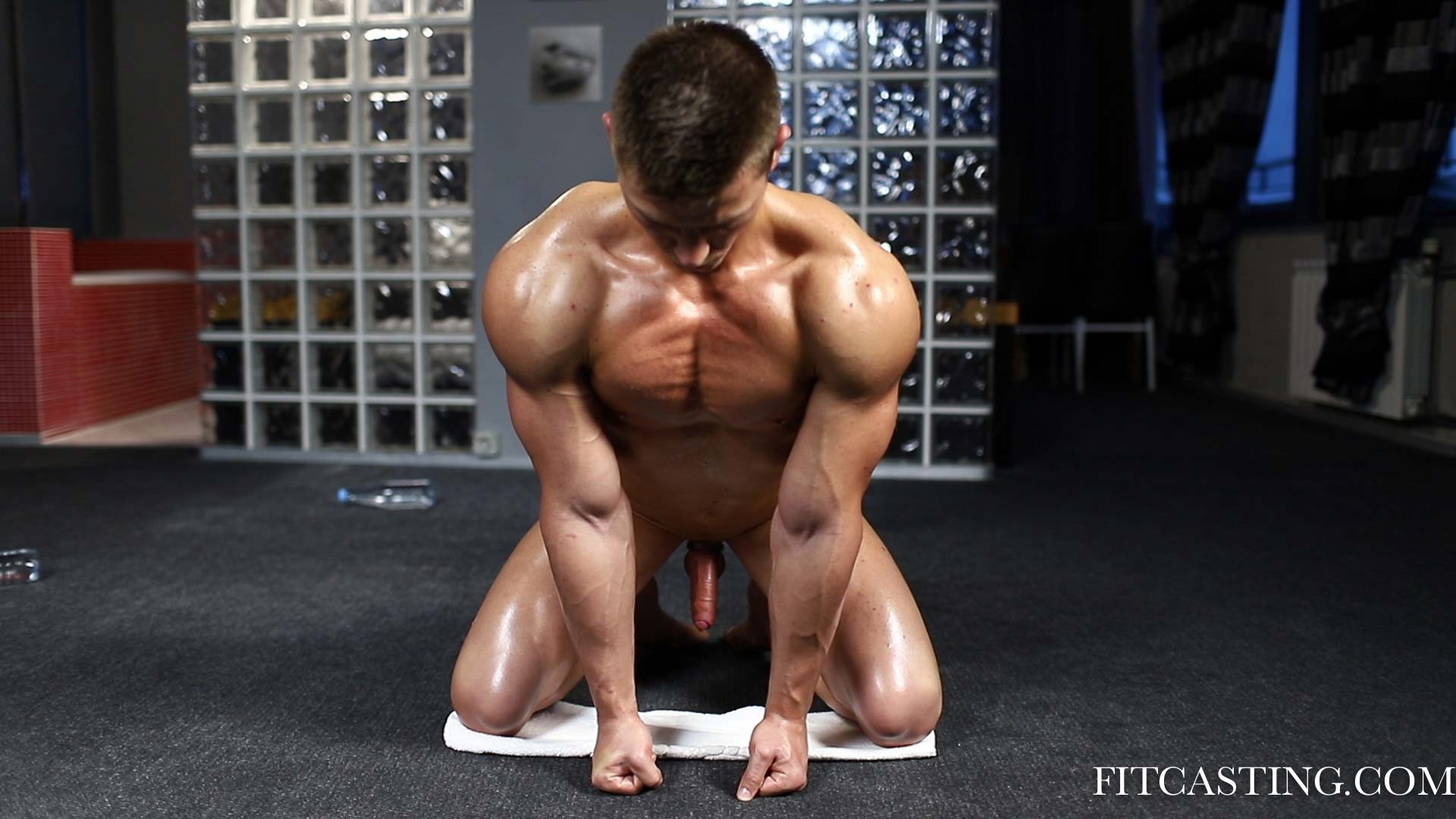 This is Sava in a doggie pose at the end of the casting that we start showing in May. Perfect muscles, smooth skin, beautiful face and great proportions. This boy will hopefully bring a lot of excitement to our members.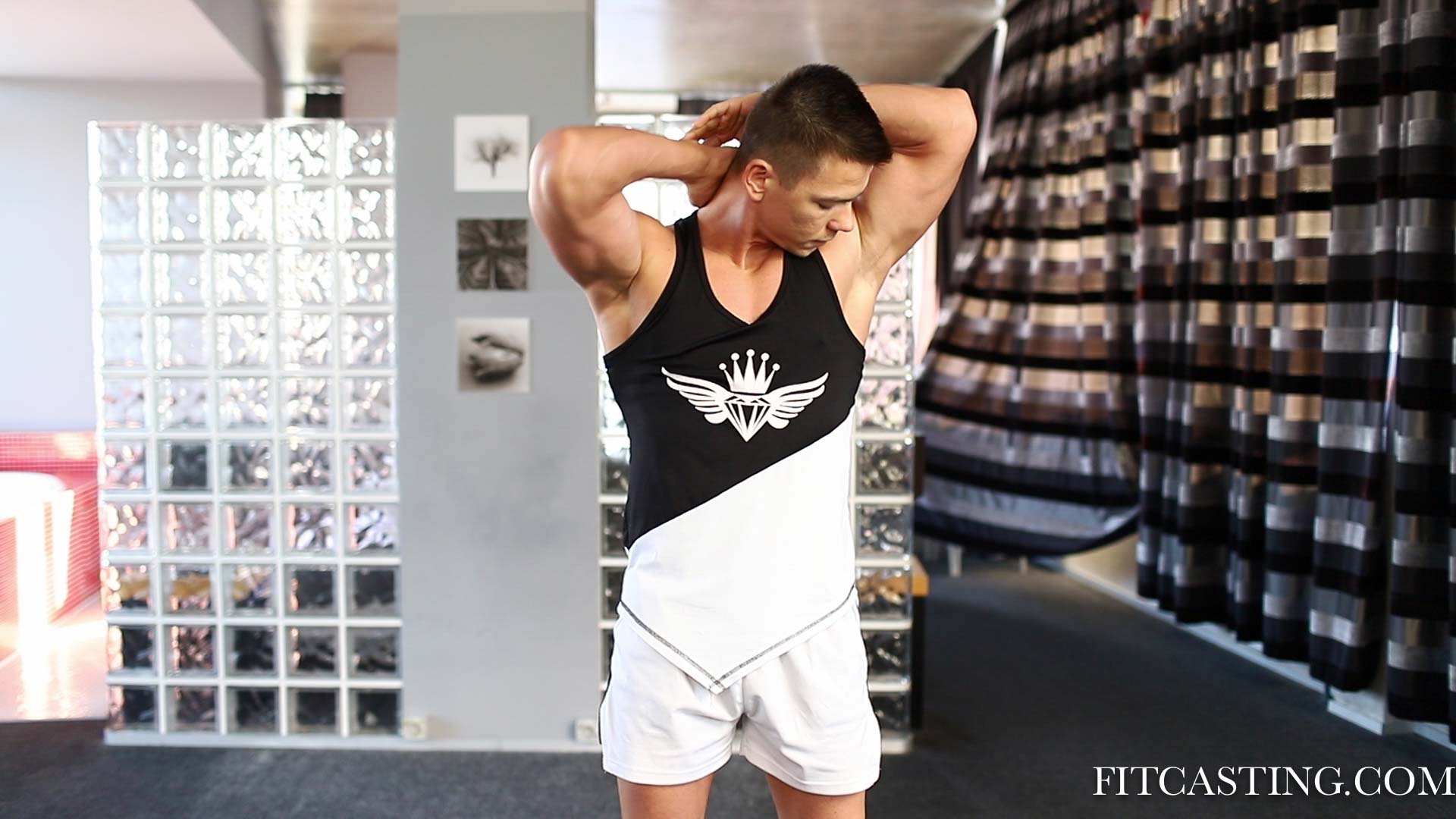 When he came for the casting he struck us as shy, even slightly arrogant. Does he have what it takes to perform our extremely harsh and brutal trainings?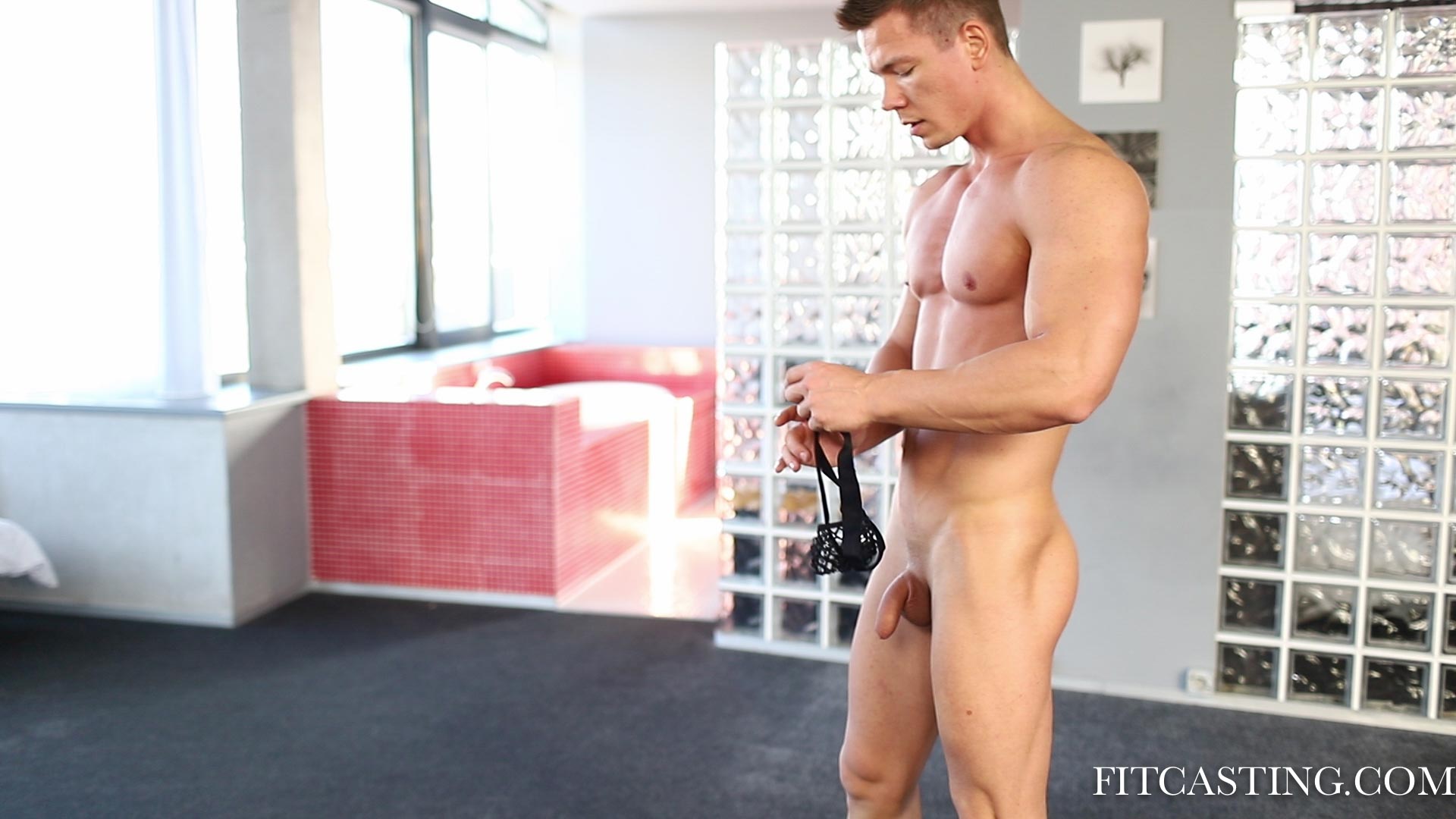 We did not wait for long. We did not give him long time in underwear or loincloth. We wanted him in gym as fast as possible: naked and hard.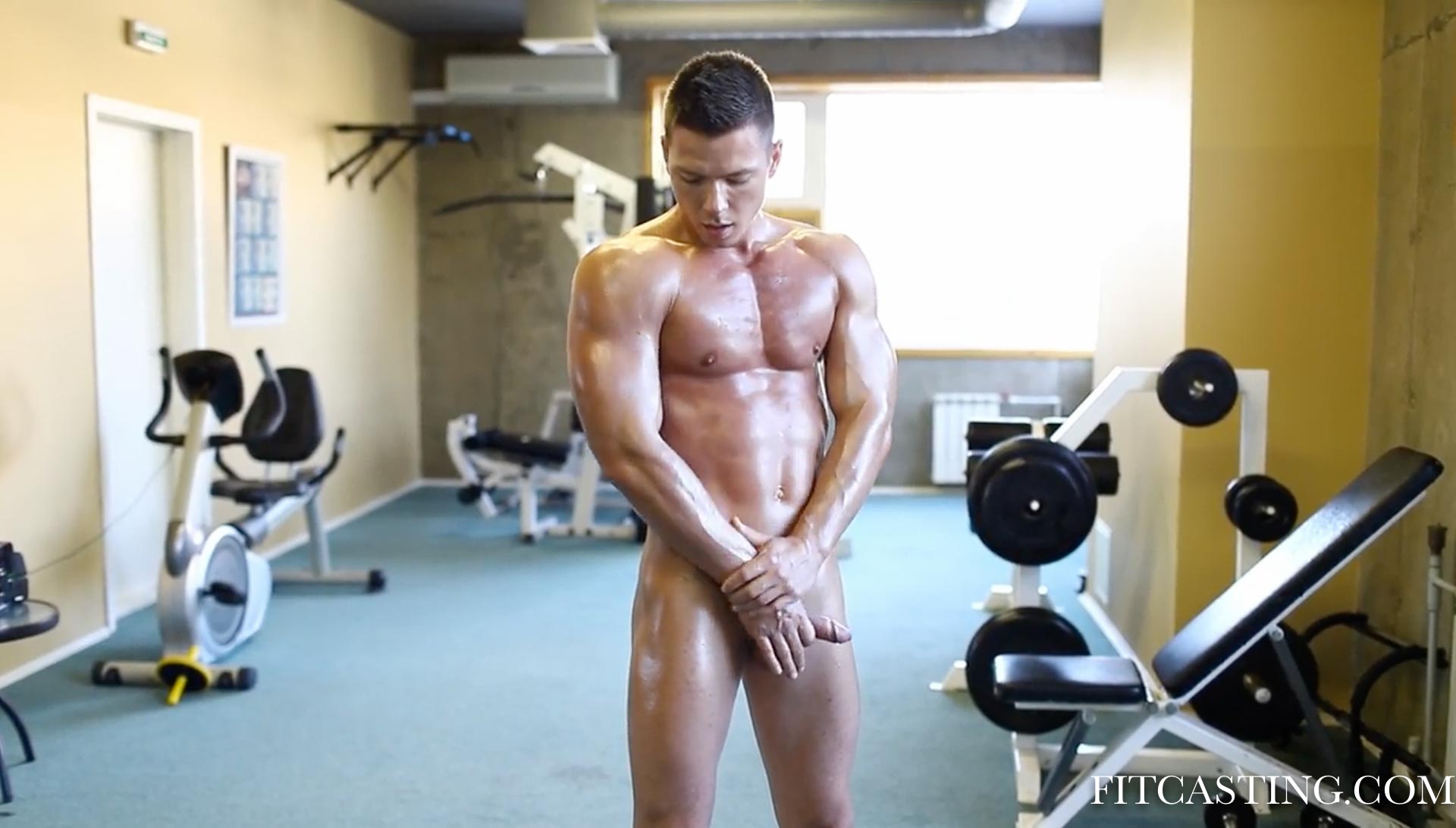 It is always funny to observe boys when they are told to work out nude. They know the gym, they know the routines, but nudity makes the experience very novel. Add to this our requirement that the boy must keep hard on and the experience becomes almost humiliating.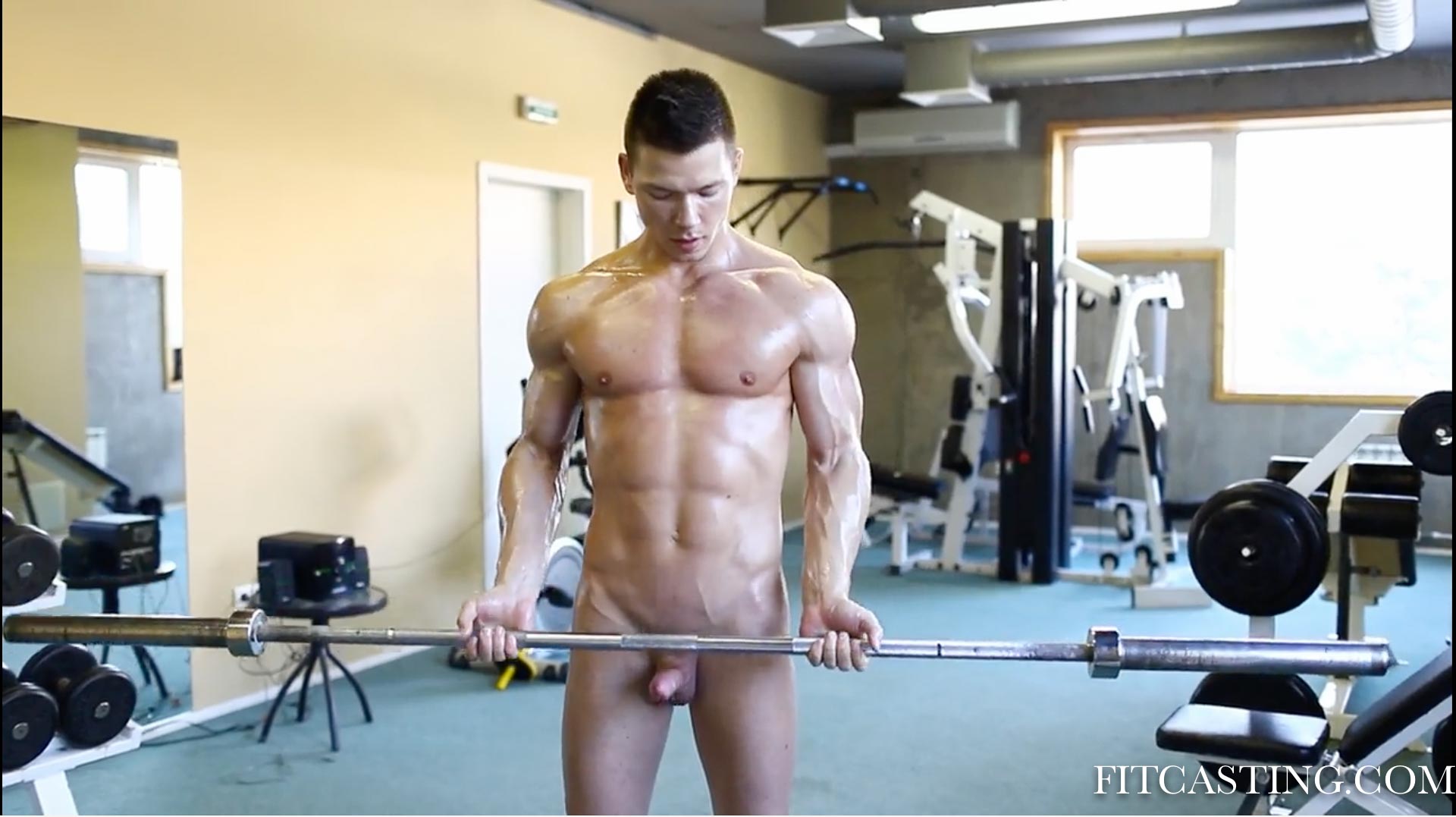 But Sava performs well. His posture is correct, his cock is rock hard. After a session in gym we will get him back in the office for the humility training and show off.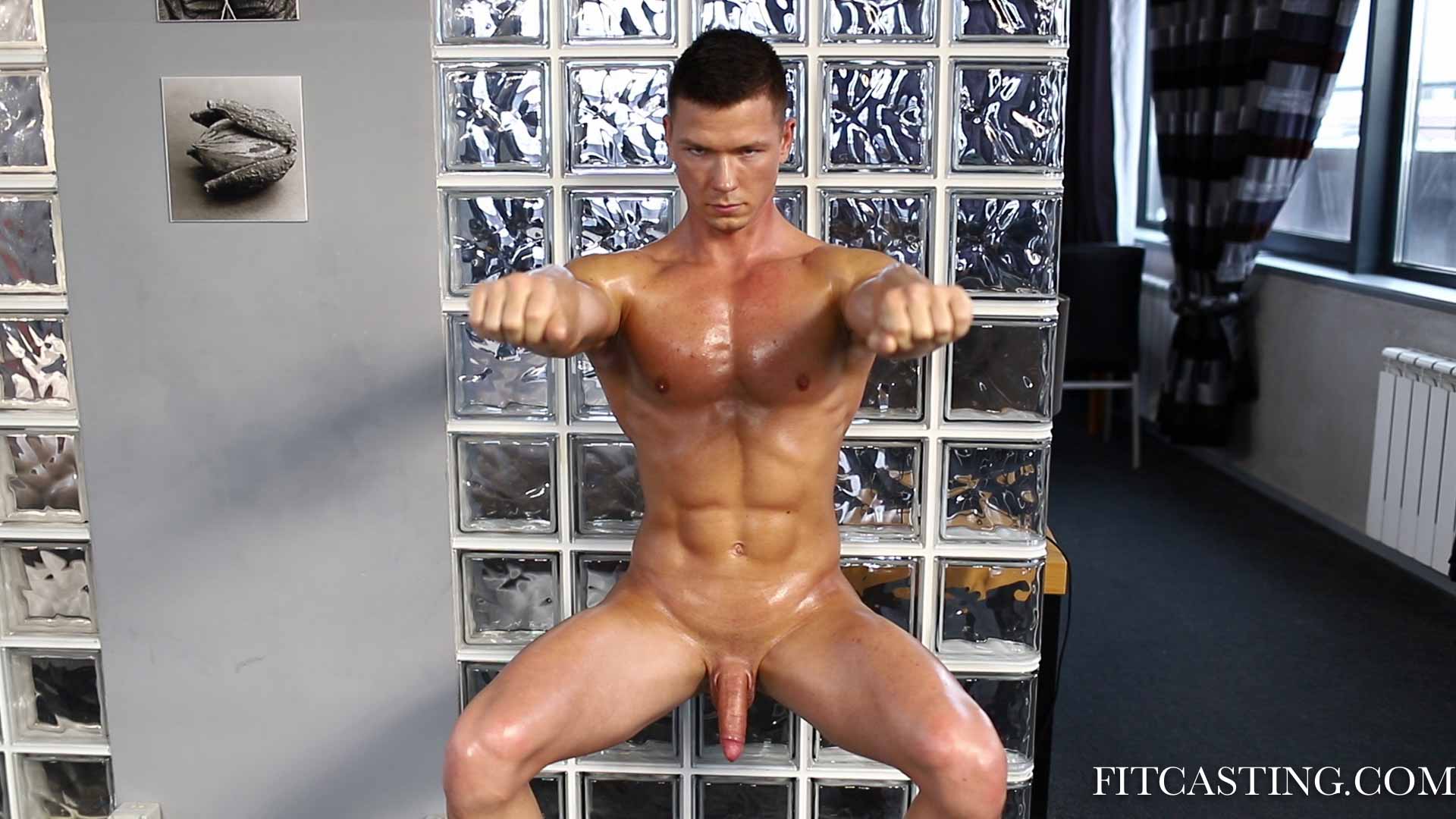 We start by wall sit. Exhausted from the training in the gym, the boy has some trouble keeeping a proper erection, but he keeps his legs spread wide – exactly as he is told.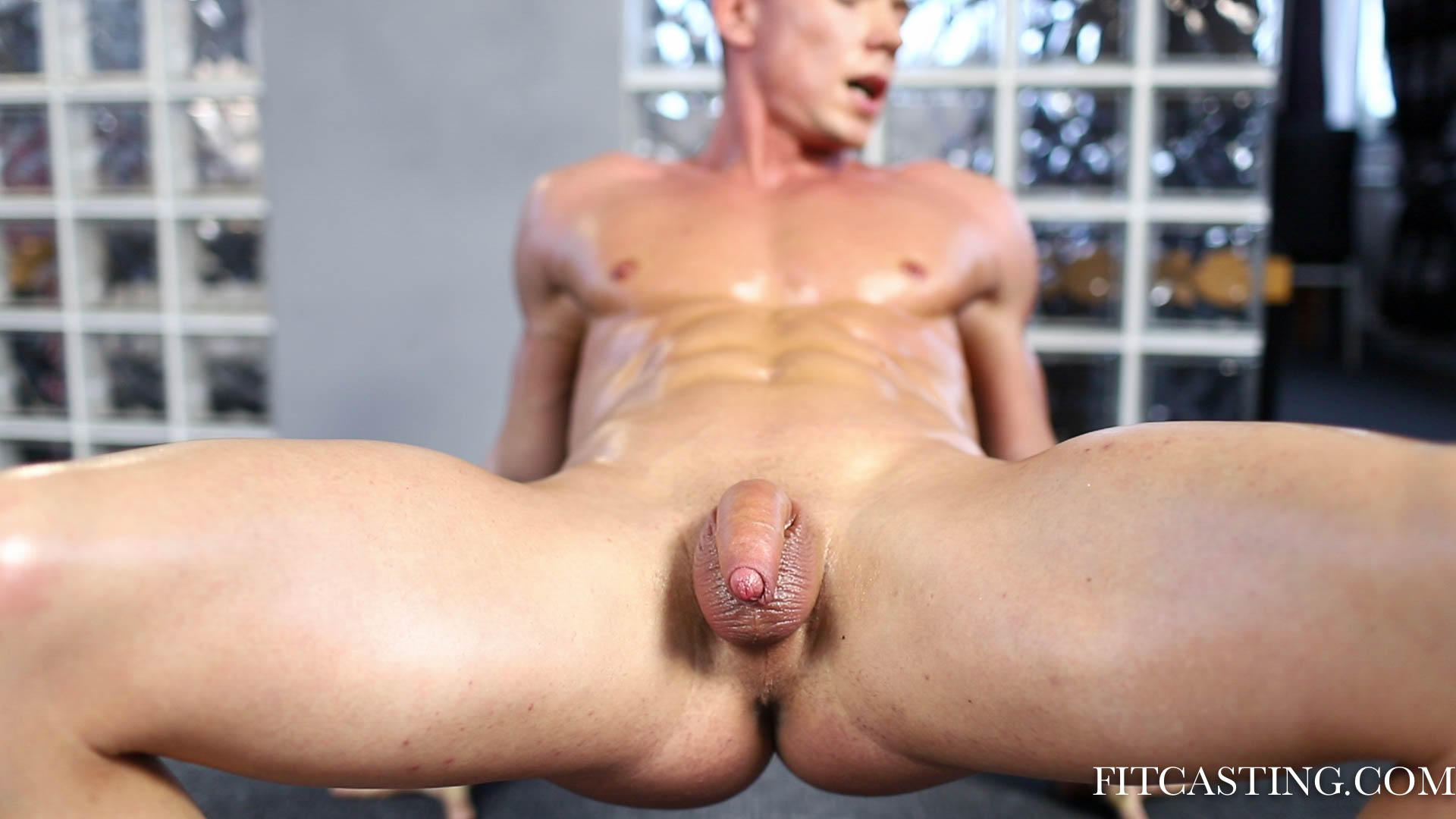 The next stress pose is meant to highlight the body part not presented correctly. The boy will soon learn that mistakes like this will always be punished swiftly and harshly.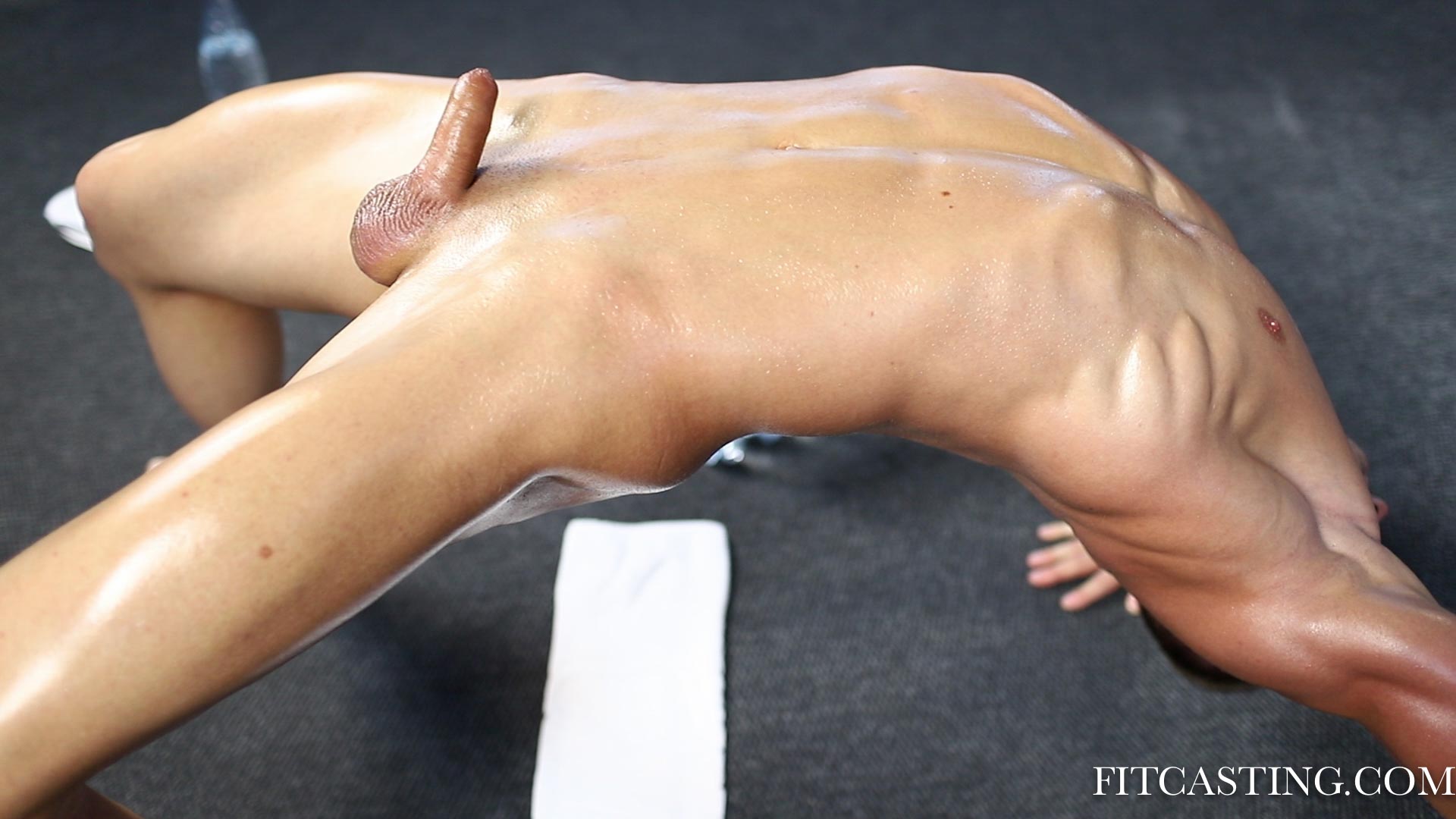 The boy seems to be fast learner. For "bridge" the whole posture is correct again. And when the boy hears the order that used to be so familiar in ancient slave markets "present!" then we are pleased with both the result and the speed with which the boy complies.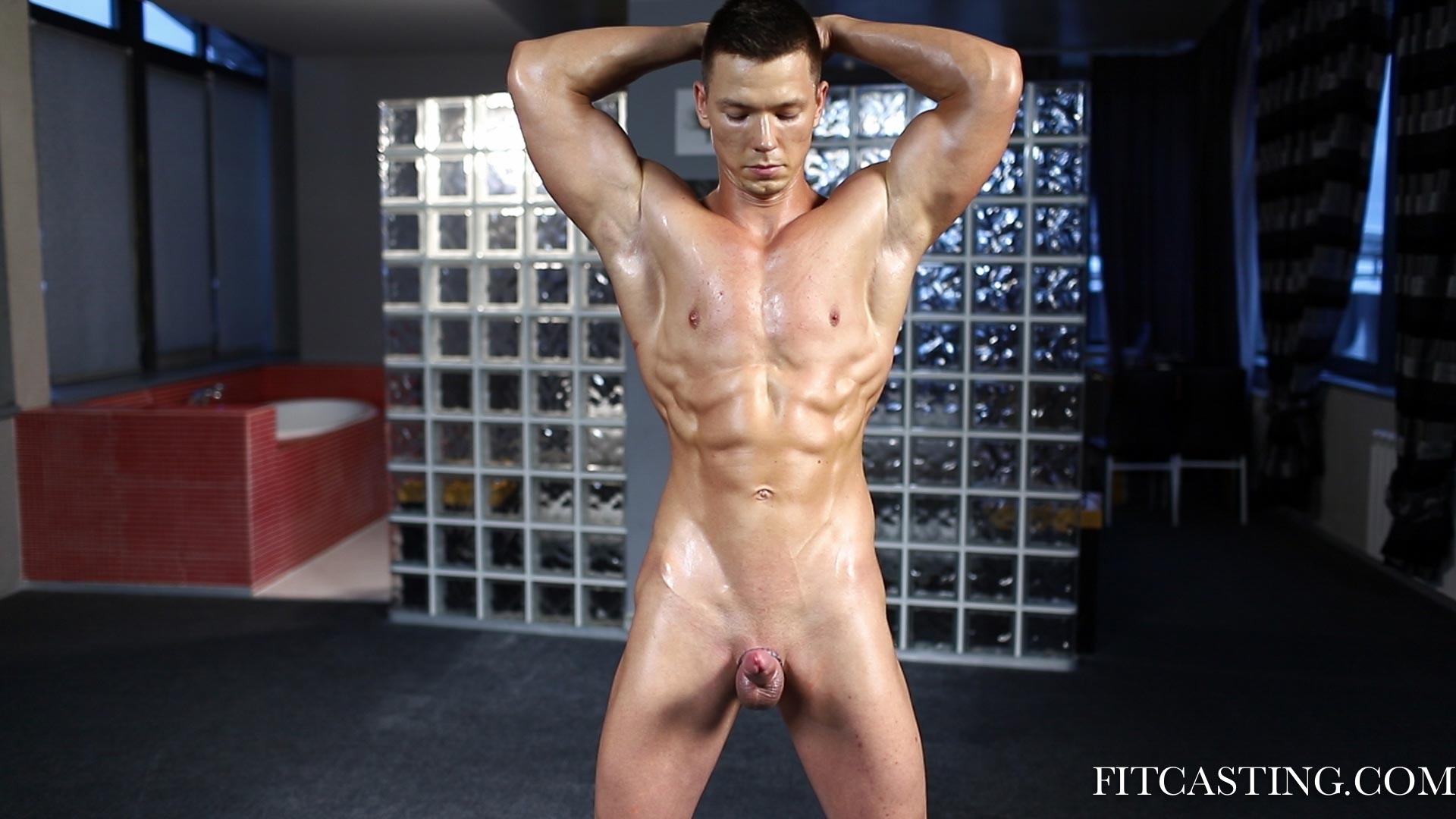 We keep the boy in this pose for a while. The slave traders used this pose for showing off and examining their "goods" as it is the single best overview of the body. We can see all the muscles work, at the same time the boy is totally vulnerable to the touch of appreciating hand or punishing whip.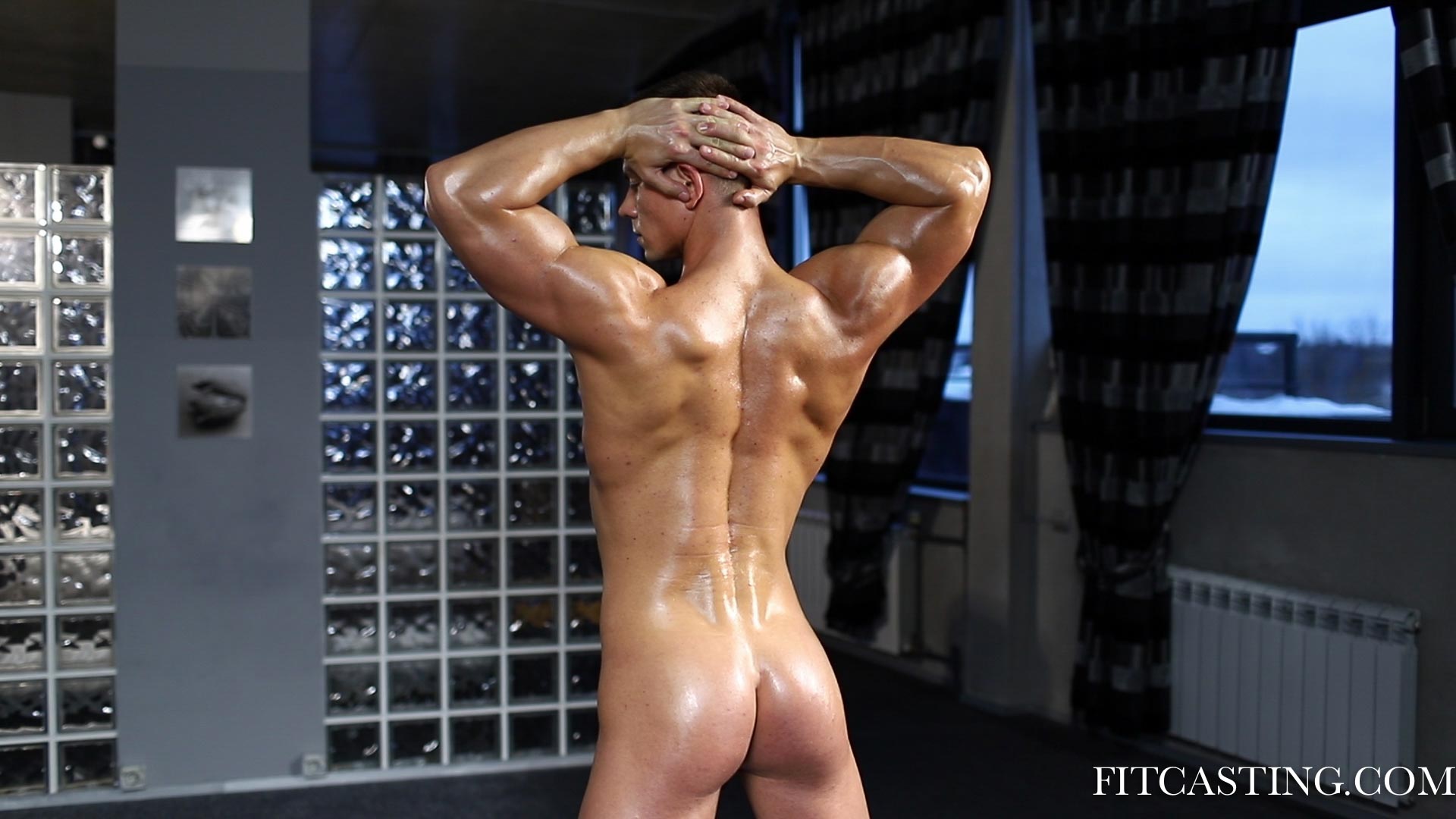 We keep the boy standing. Now we want to measure his stamina. How long can he sand there in this stress pose and keep his hard-on? Sweat pouring down his chest and abs, the boy is struggling to do his best. Very soon, all our members will have a chance to enjoy this struggle.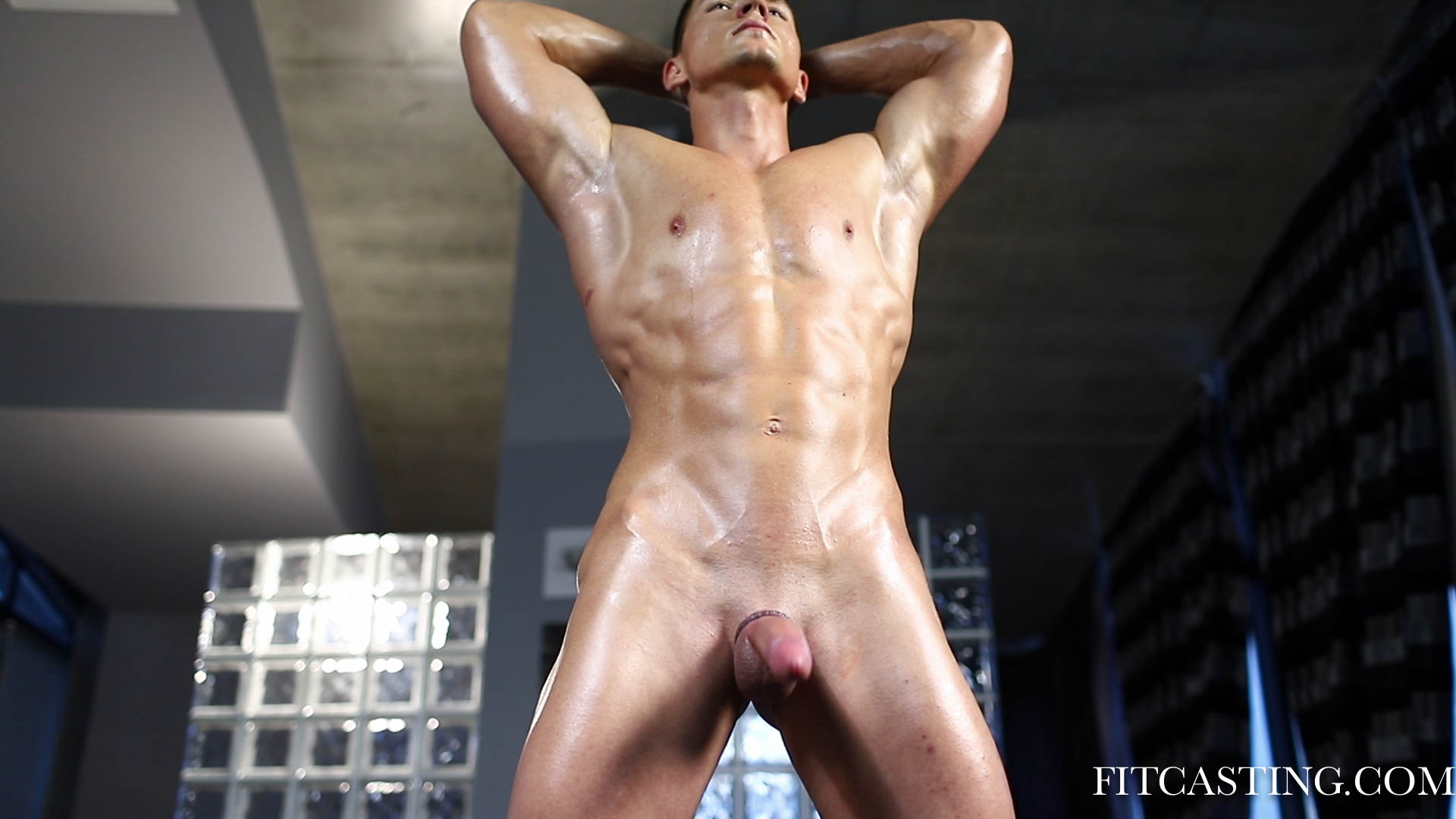 The next command is "kneel!"- the boy must still show off his body, but he must also show his humility. Kneeling to be shown off is a beginning of a journey to absolute, unquestionable obedience and discipline.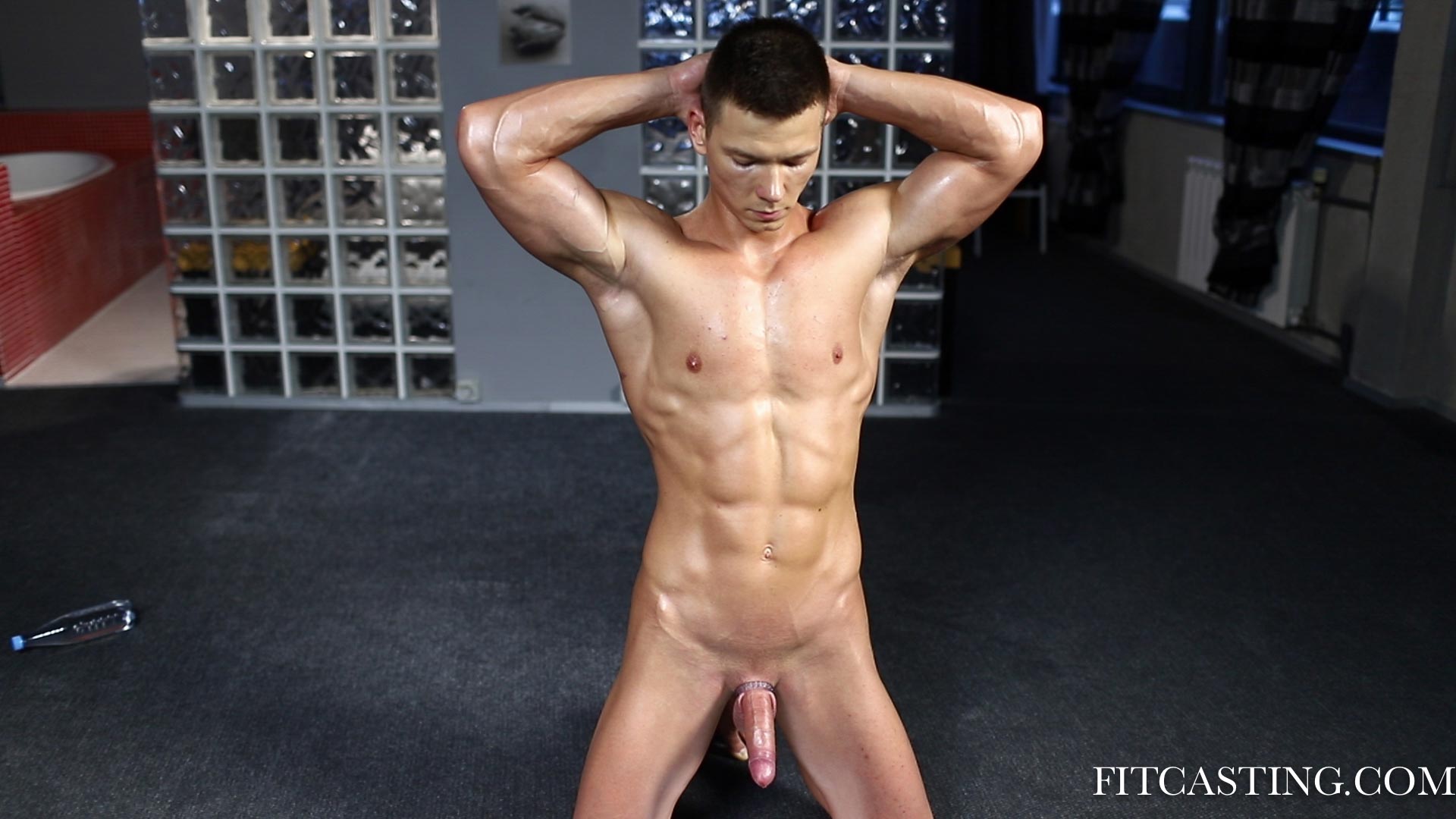 What a perfect boy! Muscles flexed, eyes respectfully downcast: every fibre of his body seems to be begging "Train me, Sir!" When the kneeling boy is told to cum on command this signals the final stage of admission to the stable. The boys must understand that the do not have any control over their bodies. They must obey every command of their trainers no matter how absurd it may sound.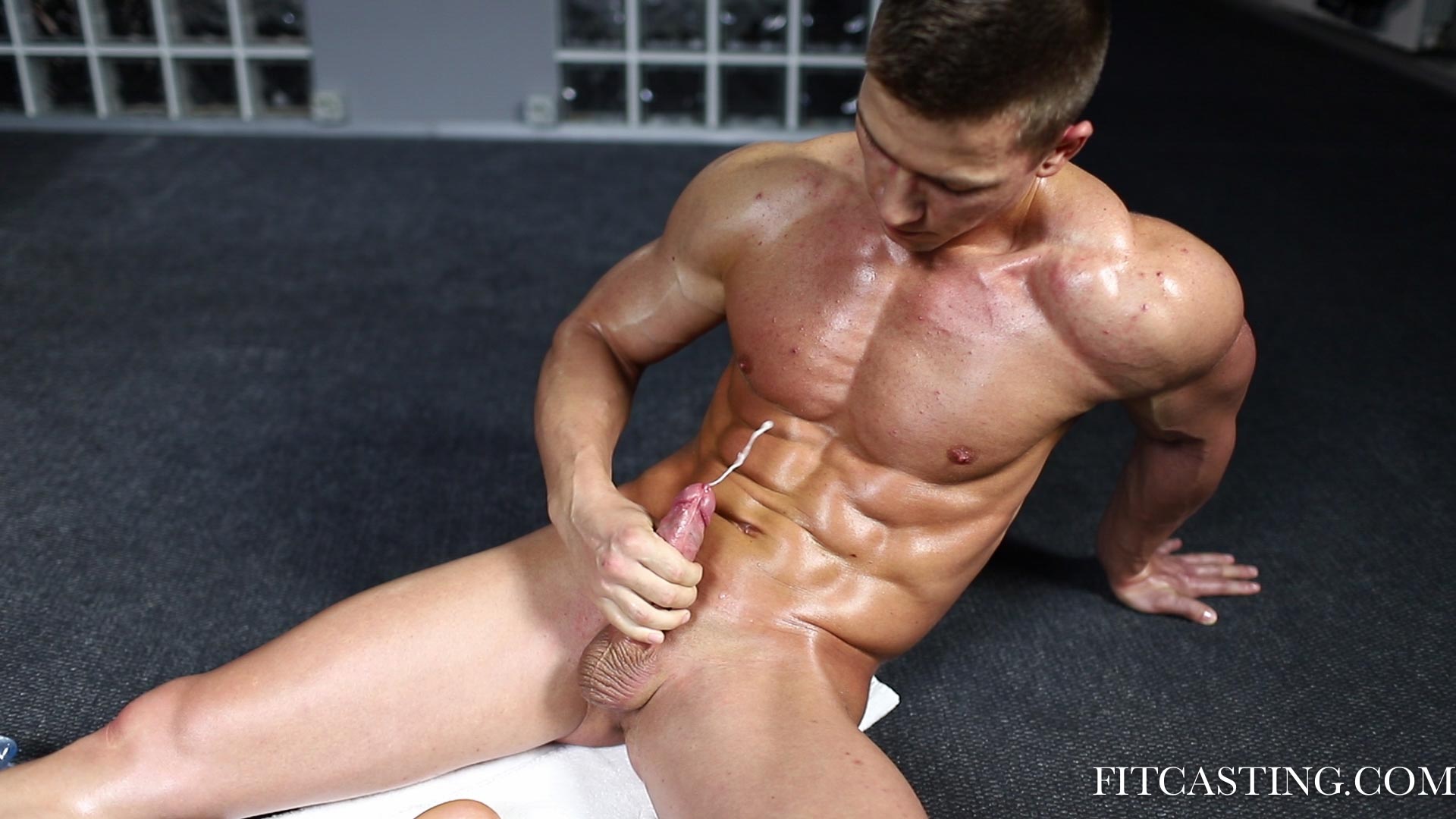 Therefore, when the boy is told to cum in the middle of the training it is not to give him any pleasure, it is to make him obey.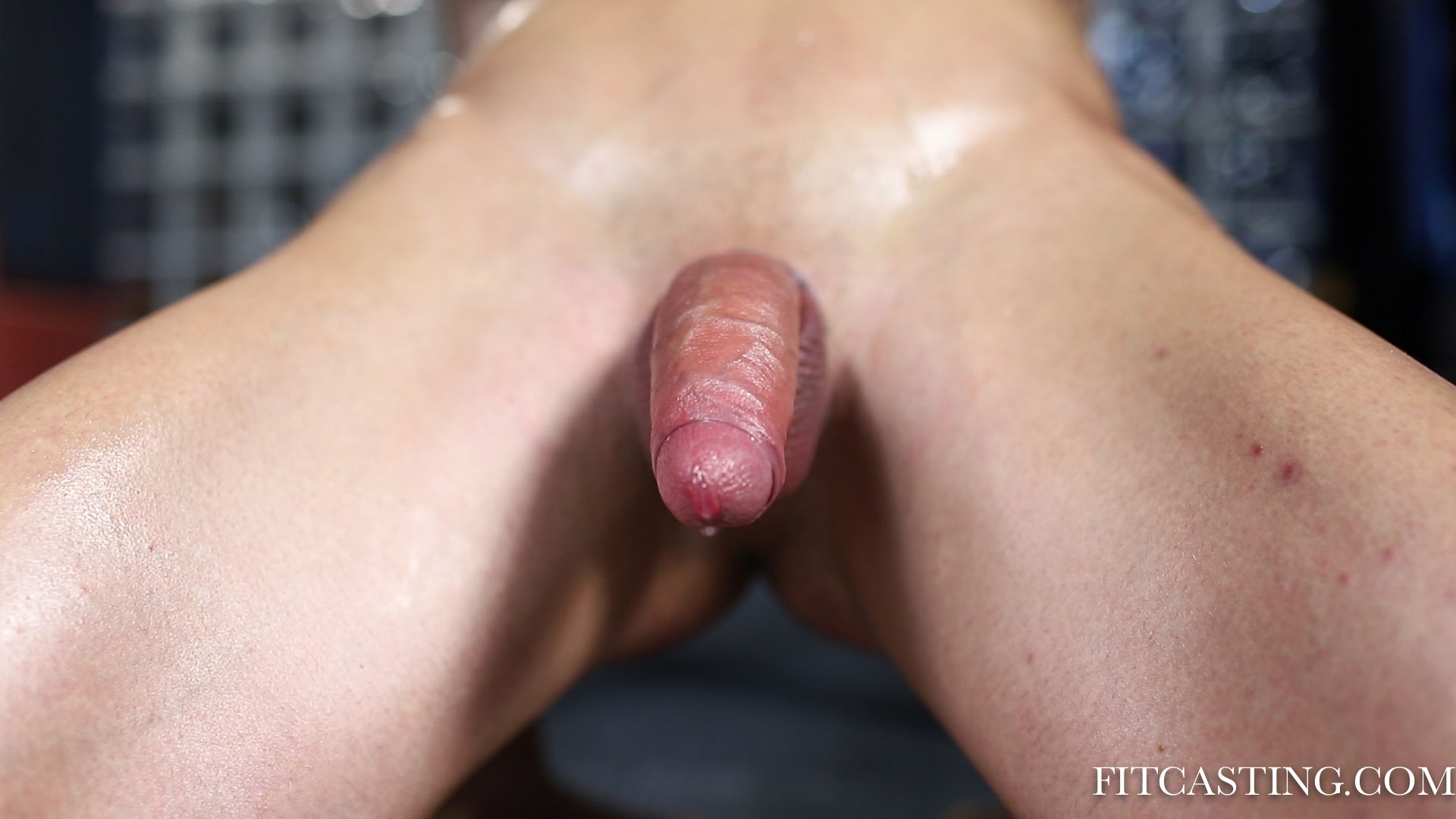 After cumming, the boy is not allowed to clean himself, but he must show off in another humiliating stress pose.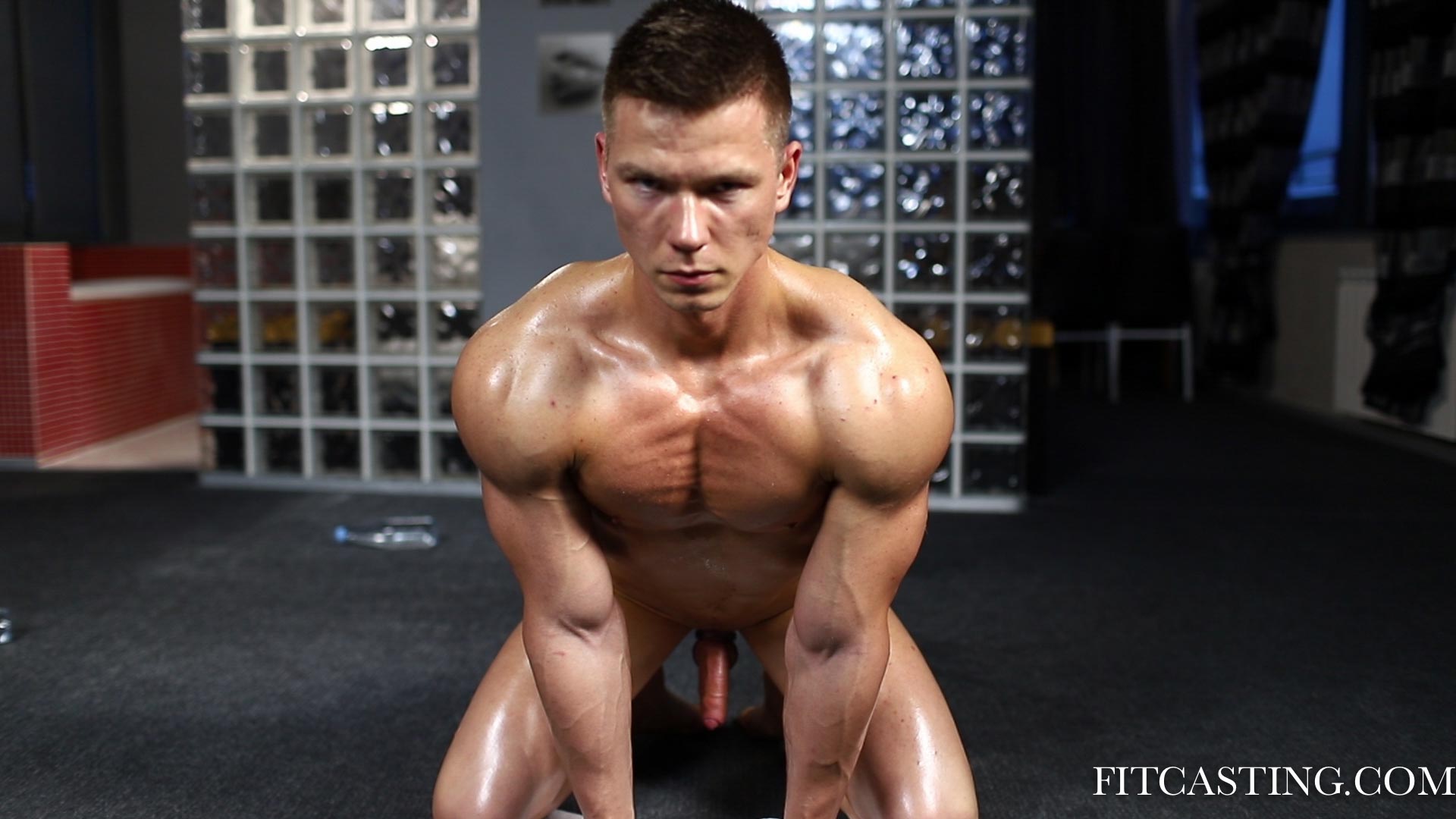 And we are back where we started. The casting ends with the "Puppy" or "Doggie" pose. Still having traces of cum that the sweat has not yet washed off on his abs, the boy must kneel, spread his legs and put his arms between his legs. He is now a puppy who must show how happy he is to see his master.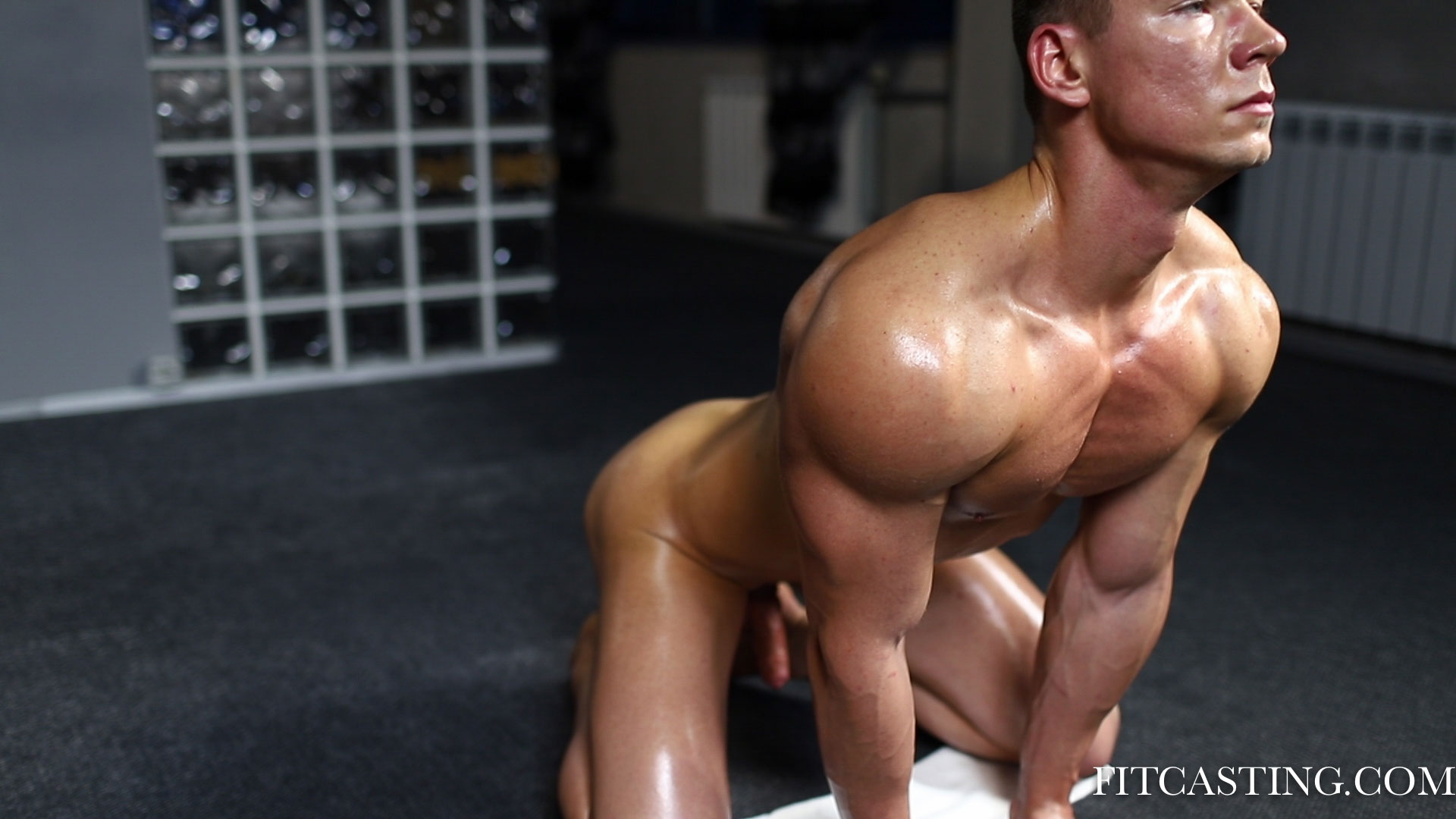 And how does a good puppy show that he is happy? Of course he wags his tail! The casting ends with the classic "Awaiting Orders" pose. It is up to you dear members if we see Sava in future workouts. We for sure would like to continue training this boy.