In January we will bring you yet another new boy. We wanted to keep the casting with Milos short, to get the impression of what our members think of this boy. In case of positive response, the boy will always have a way back with us. With Yaroslav, we did not have these doubts.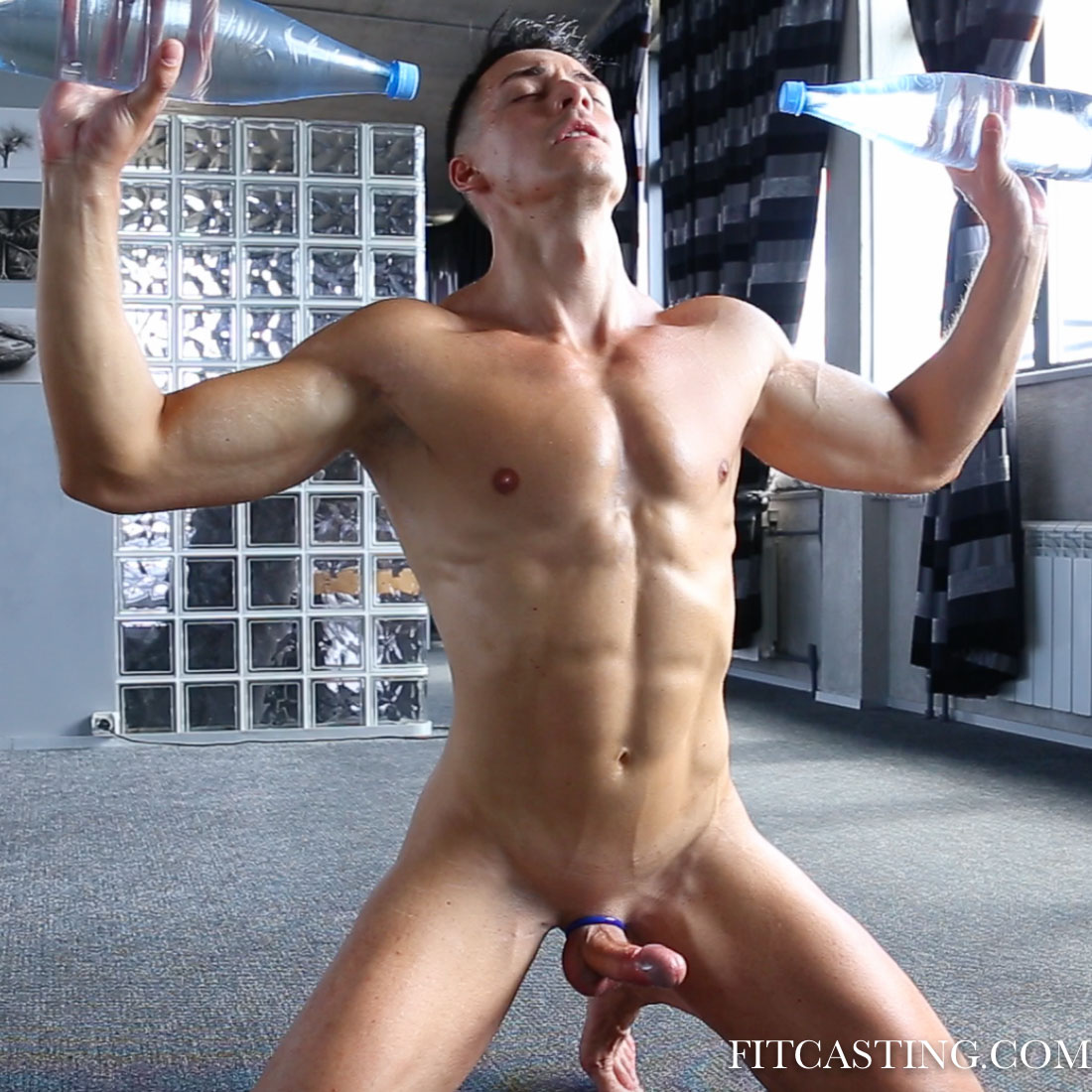 We wanted to start the year with a "classic" Fitcasting body and we will give it a thorough examination. The boy has very well defined muscles, they are not overdevelop, there are no signs of doping, the muscles are natural, lean and slender.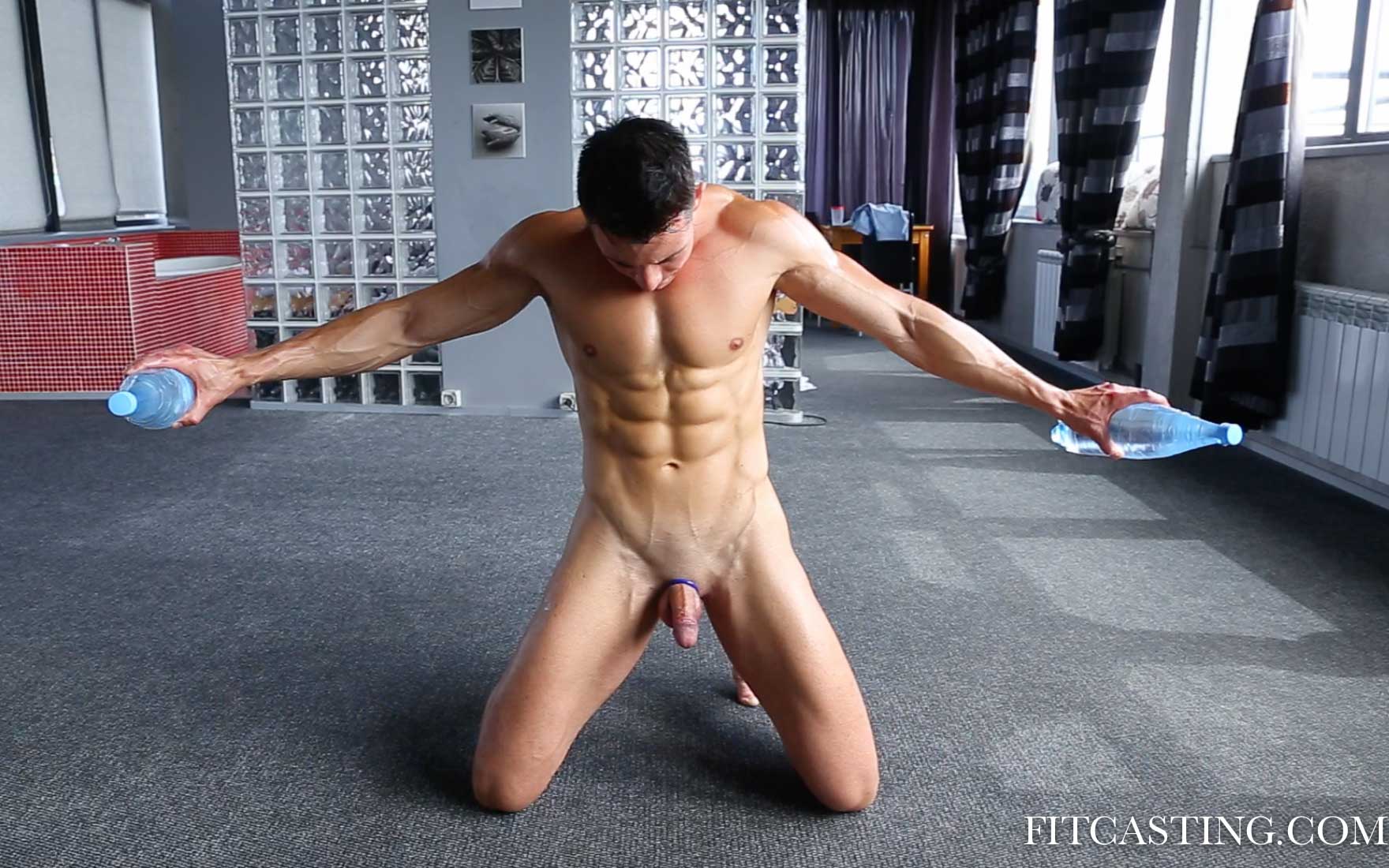 he has great abs and his chest is just properly developed, topped with very inviting nipples that seem to beg Stas to use his riding crop on them.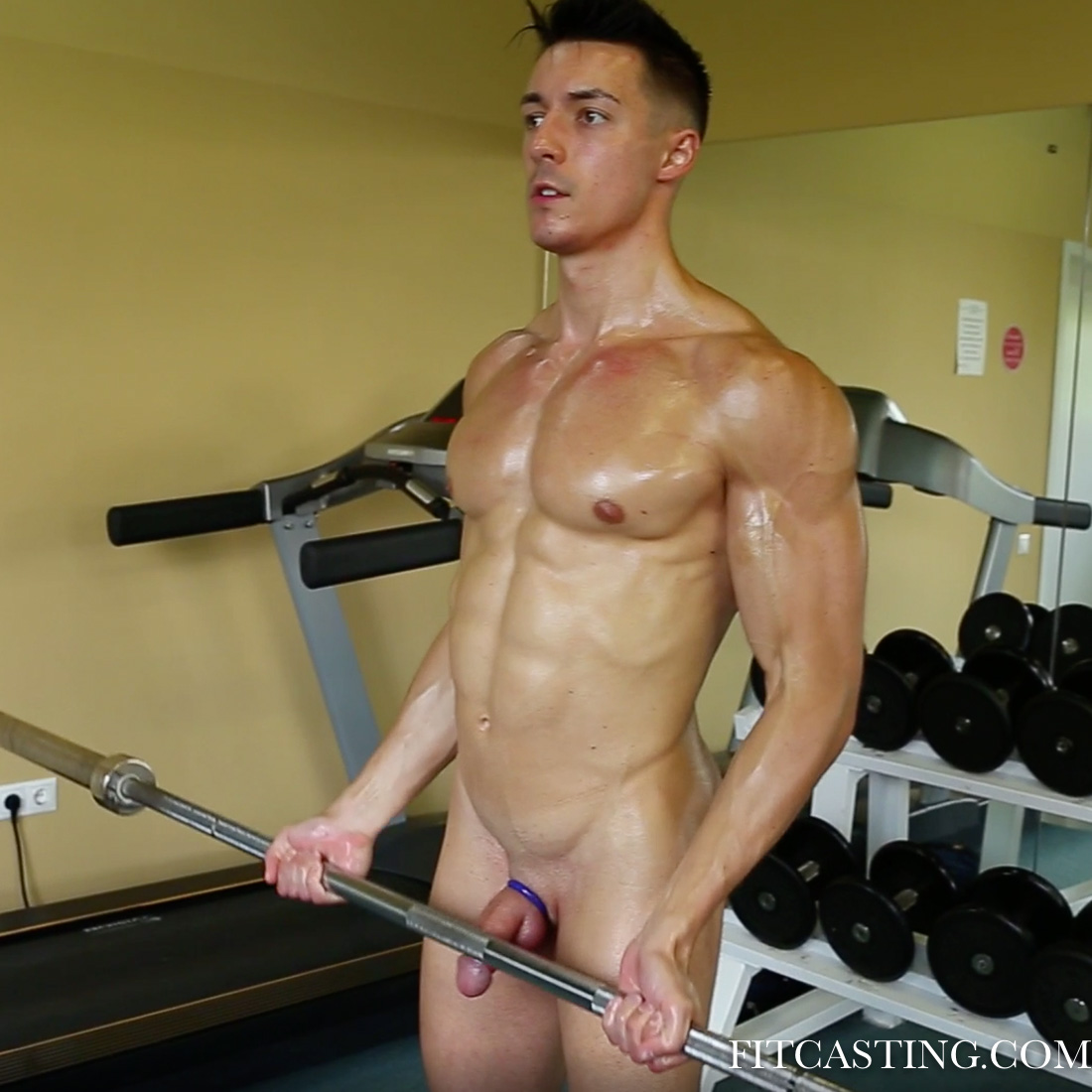 His face is full of determination and form stayed perfect throughout the first casting. Of course there were a few mishaps, but we can see that the boy is really willing to give everything to please the audience.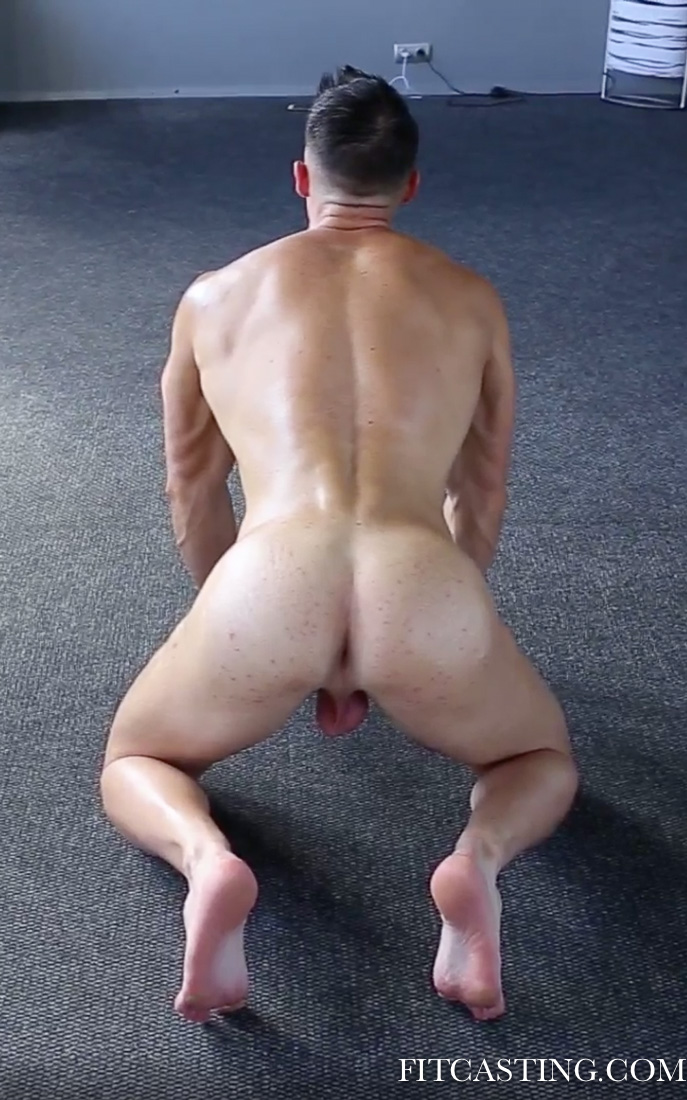 We were glad to see that the boy was eager to keep his perfect posture even in the most demanding of the poses.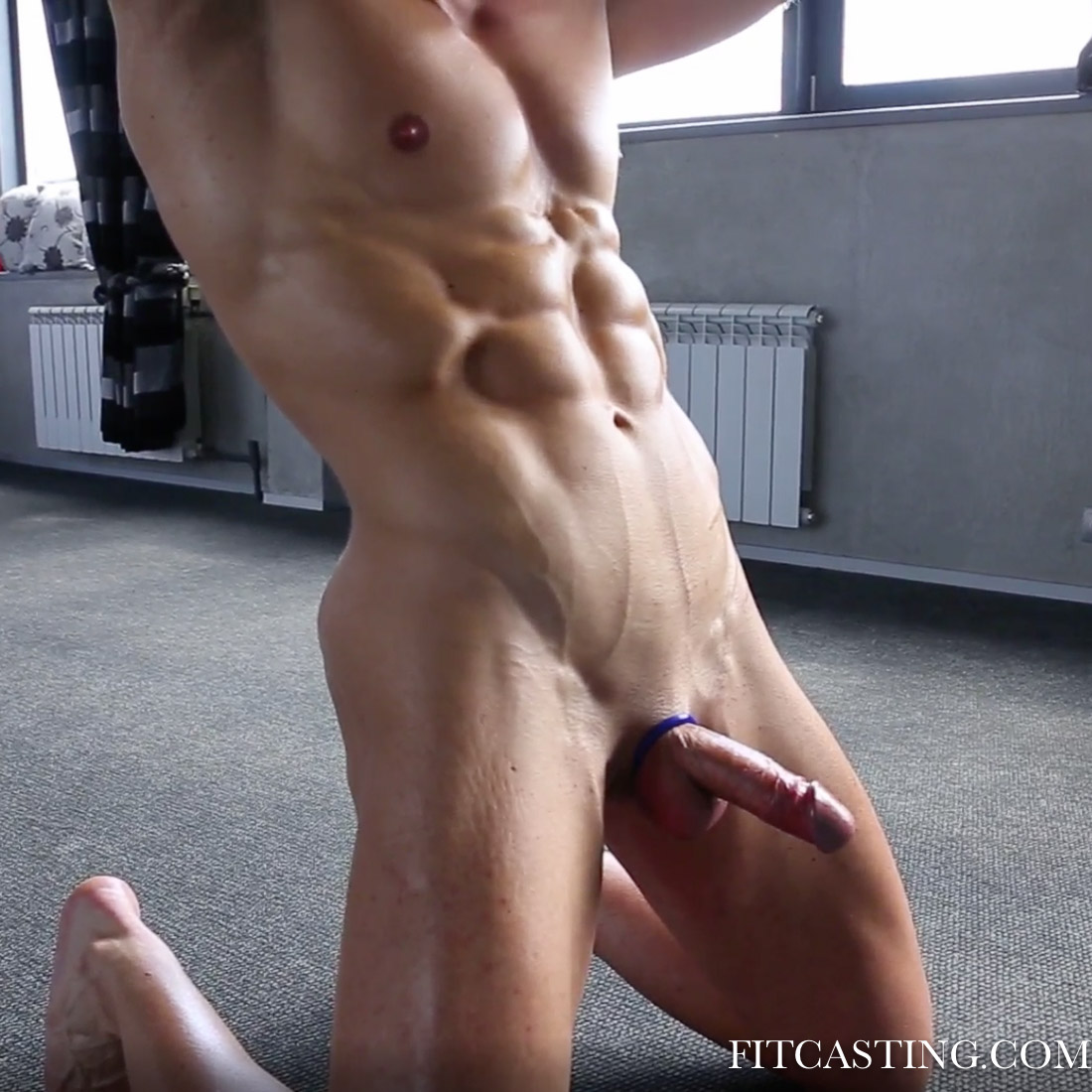 He also demonstrated great stamina. Helped only by a small cockring, he managed for the most part keep a proper hard-on to show his appreciation for the training and demonstrate his position as an entertainer who performs the workout for the pleasure of the viewers.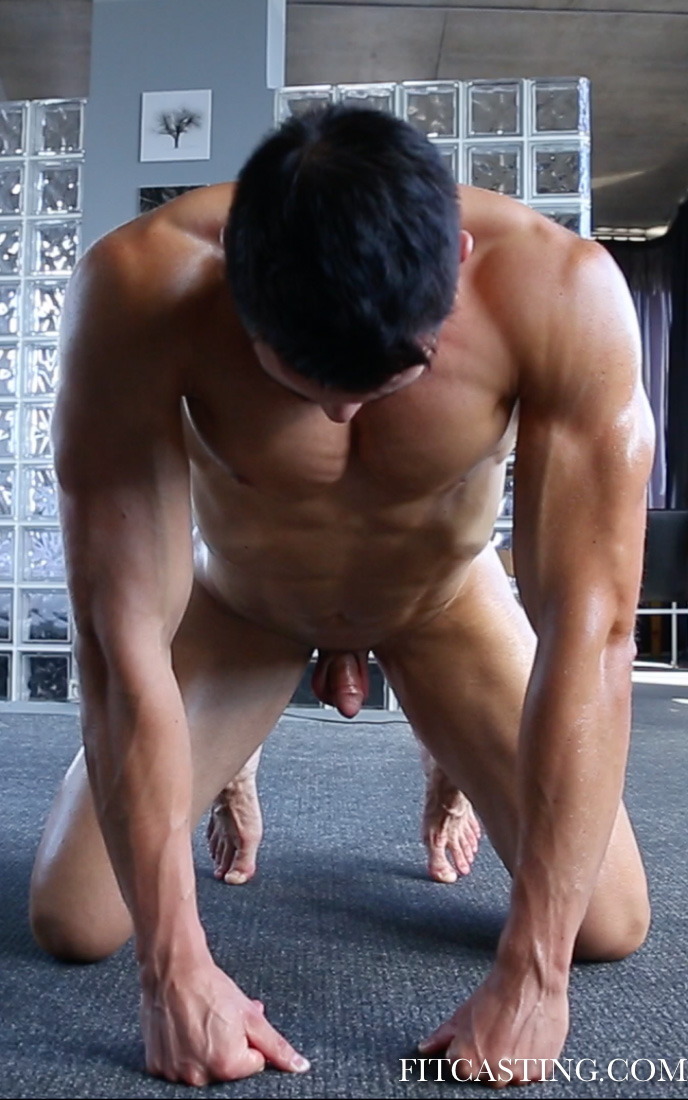 We can't wait to put this new boy to test and hear your opinions. Keep in mind we are also waiting for your suggestions on trainings and punishments! Write us at agency@fitcasting.com